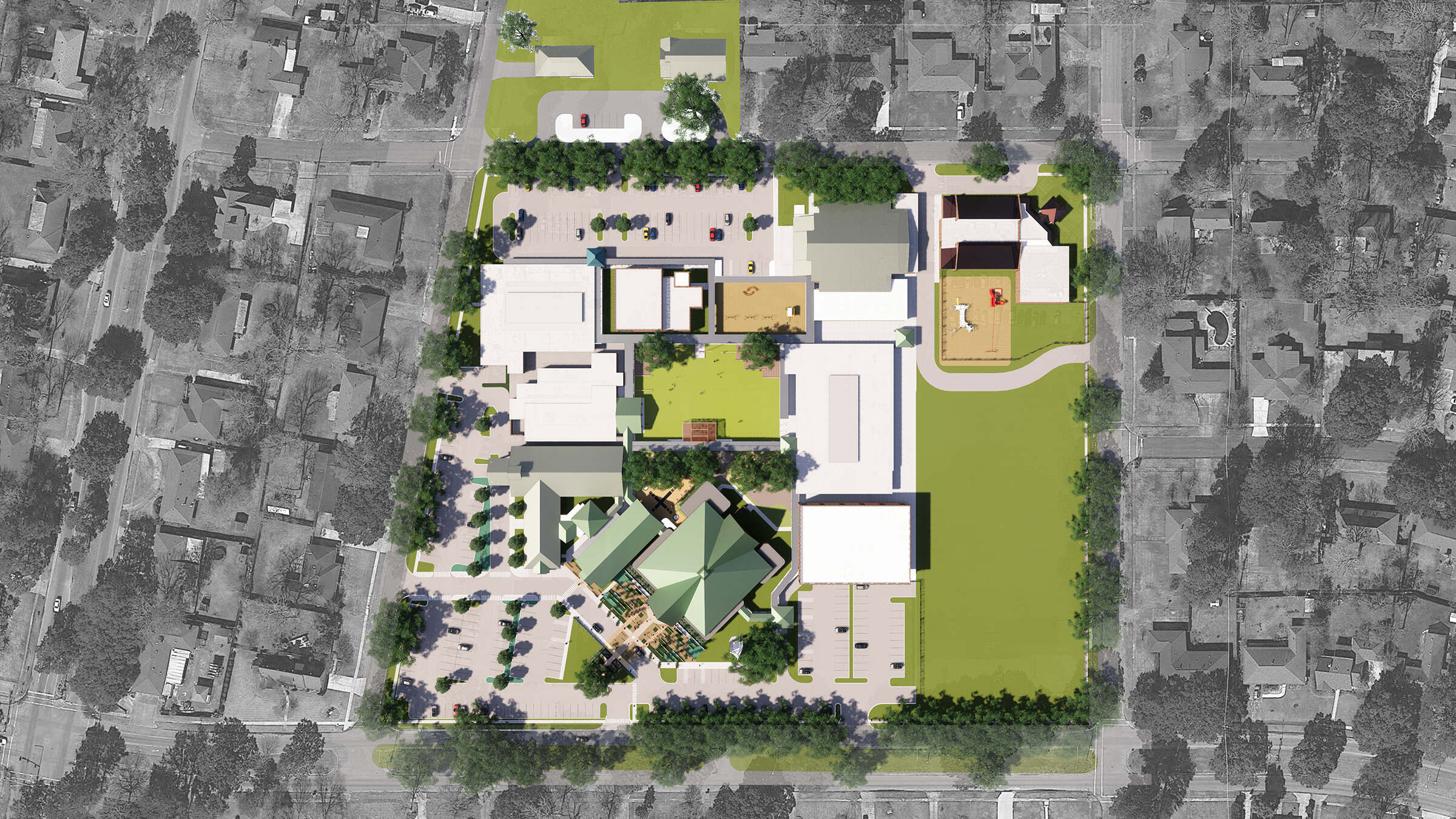 St. Thomas More Catholic Church Masterplan
"ONE St. Thomas More – One Community of both Church and School" was the guiding philosophy for the development of a new master plan for St. Thomas More Catholic Church in Baton Rouge. The parish worked with Grace Hebert Curtis Architects to develop the plan, guided by several key factors about the faith community:
1. A recent merging of congregations had formed a new and diverse parish.
2. The existing parish school offered an excellent education, but enrollment was declining — and that the potential for growth in curriculum was limited by old buildings, campus flooding and space.
3. The parish and school shared a site but had become somewhat disconnected over the years as the communities had changed.
With the desire to reconnect the communities and address concerns regarding the site, the Grace Hebert Curtis Architects design team underwent a visioning process which engaged a broad swath of the parish — including leaders, parishioners, teachers, parents, faculty and staff. This involved multiple committee sessions, a parish-wide online survey and community meetings. The resulting campus master plan seeks to resolve deficiencies through:
• The construction of a new office building between the church and Activity Center. The location of the office will allow for better connection to the rest of the campus.
• The demolition of the existing office building, the renovation of the church plaza and the redevelopment of parking areas. This will allow for more parking directly in front of the church, provide an updated gathering space at the church entrance with seating and landscaped areas, and offer better site drainage.
• Construction of a new school building for elementary students. The location of this new building will delineate a new perimeter for the campus, increasing site security while allowing for a better carpool flow during pickup and drop off.
• Demolition of the existing K-4 building, which would open up the middle of the campus and create a new central 'quad' community green, visually connecting church buildings and school buildings — and allowing better circulation through all areas of the campus.
• Other improvements and additions, such as a new memorial garden for outdoor worship, a new pavilion connection to the cafeteria for outdoor dining, improvements to the school's sports field, and an expansion to the existing preschool building.
Location: Baton Rouge, LA
Outlining A Master Plan Is Key
The master plan will be a tool for the St. Thomas More community to guide the priority of future projects, raise funds, leverage technology to enhance learning and worship, plan for growth and effectively maintain a cohesive campus.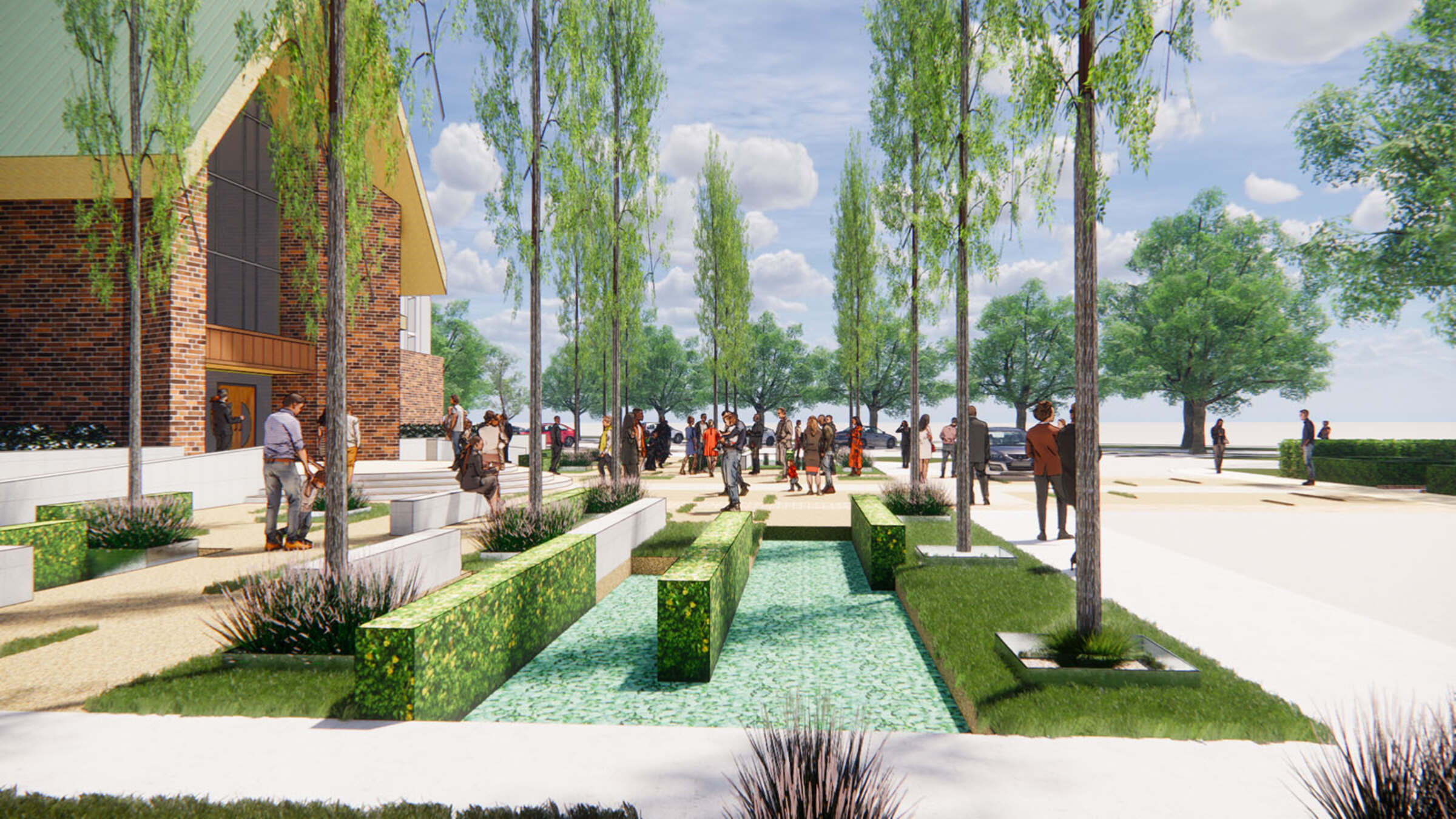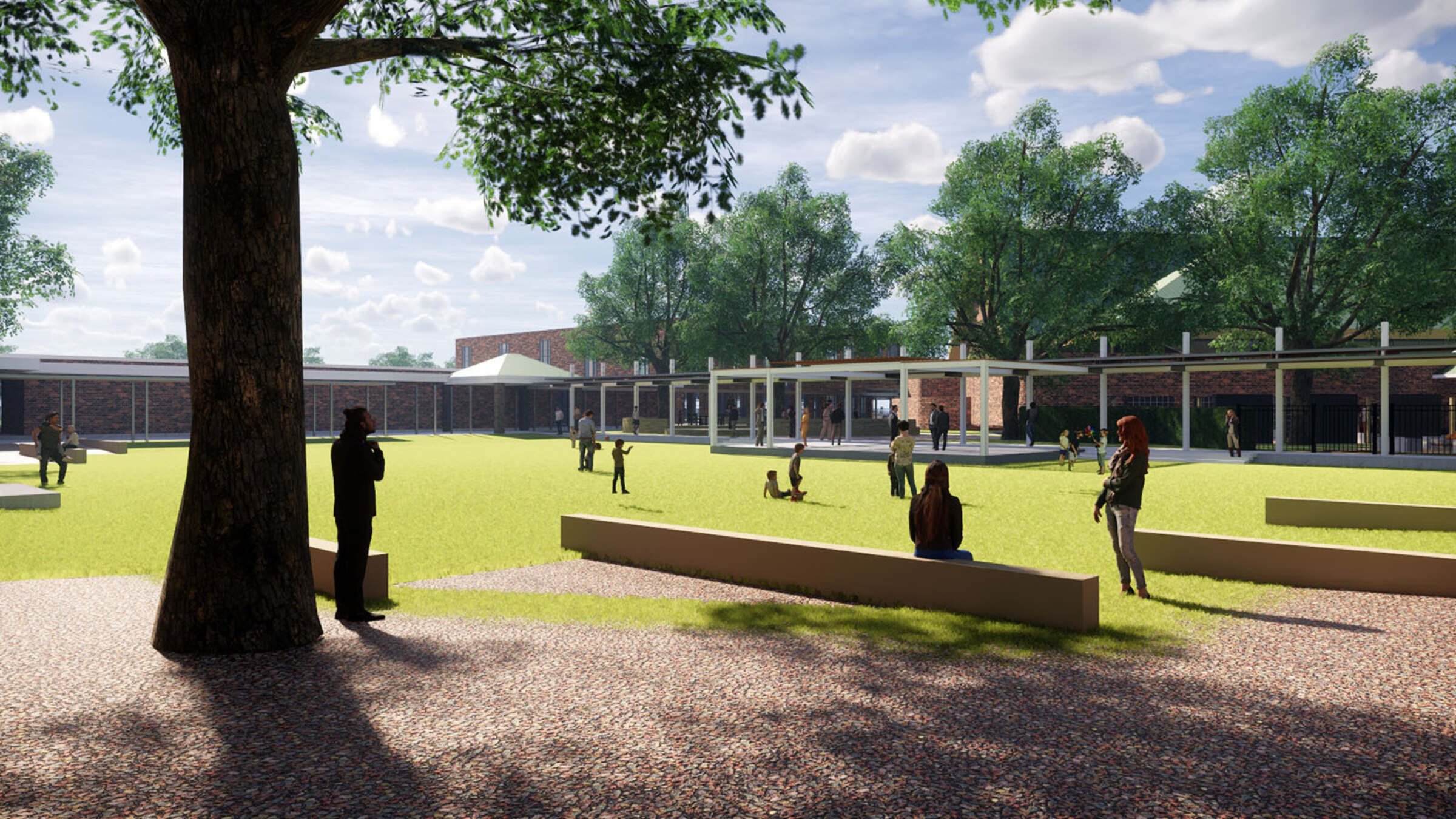 Community Input And Feedback
Community members participated in planning charettes to provide input and feedback throughout master plan's development to ensure that the plan reflects the "ONE St. Thomas More" philosophy.
Project Awards

Honor Award, American Society of Landscape Architects, Louisiana Chapter 2020
Like What You See?
As a complete design studio, Grace Hebert Curtis offers all of the services necessary to fulfill your vision.
Contact Us Today
Related Projects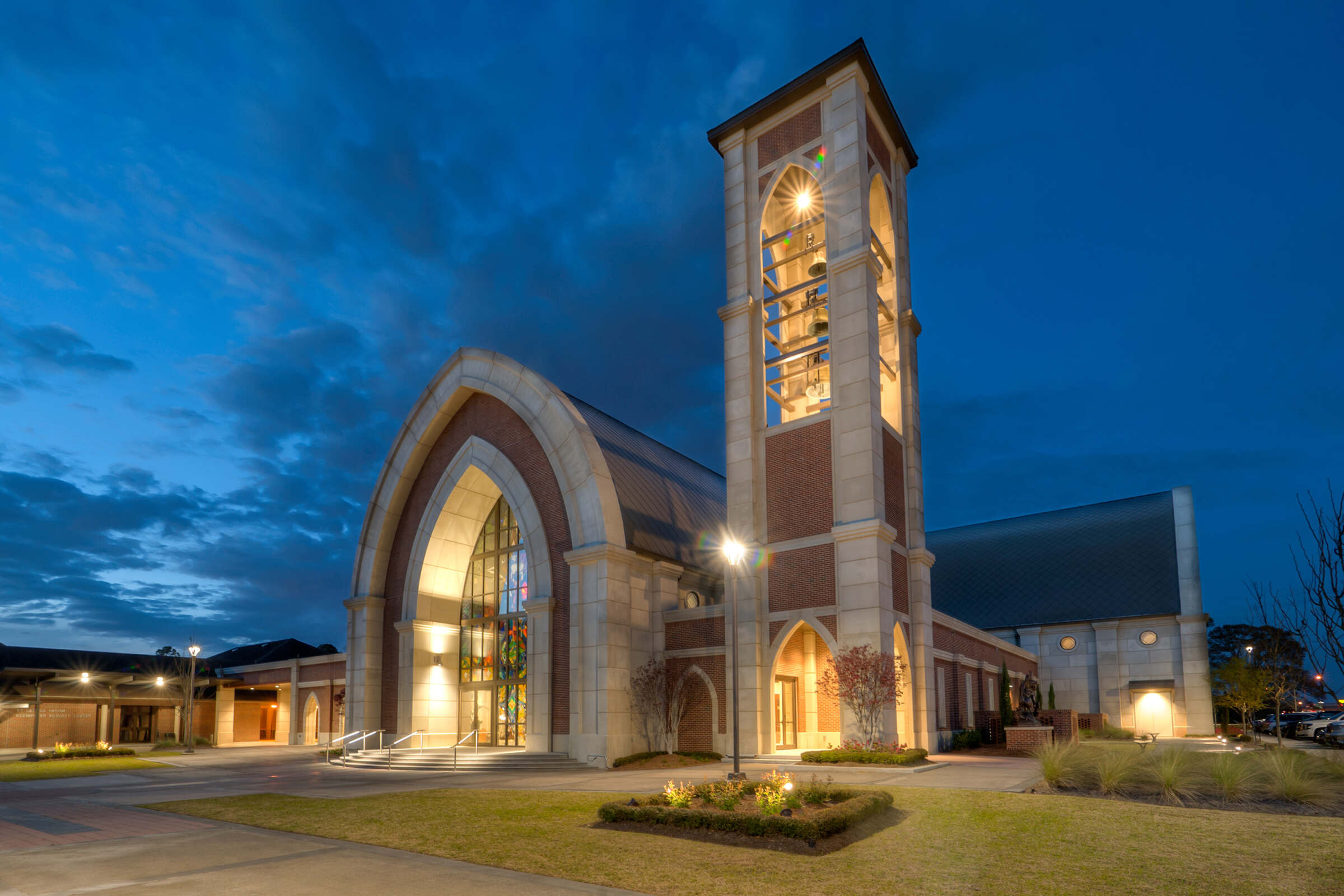 St. George Catholic Church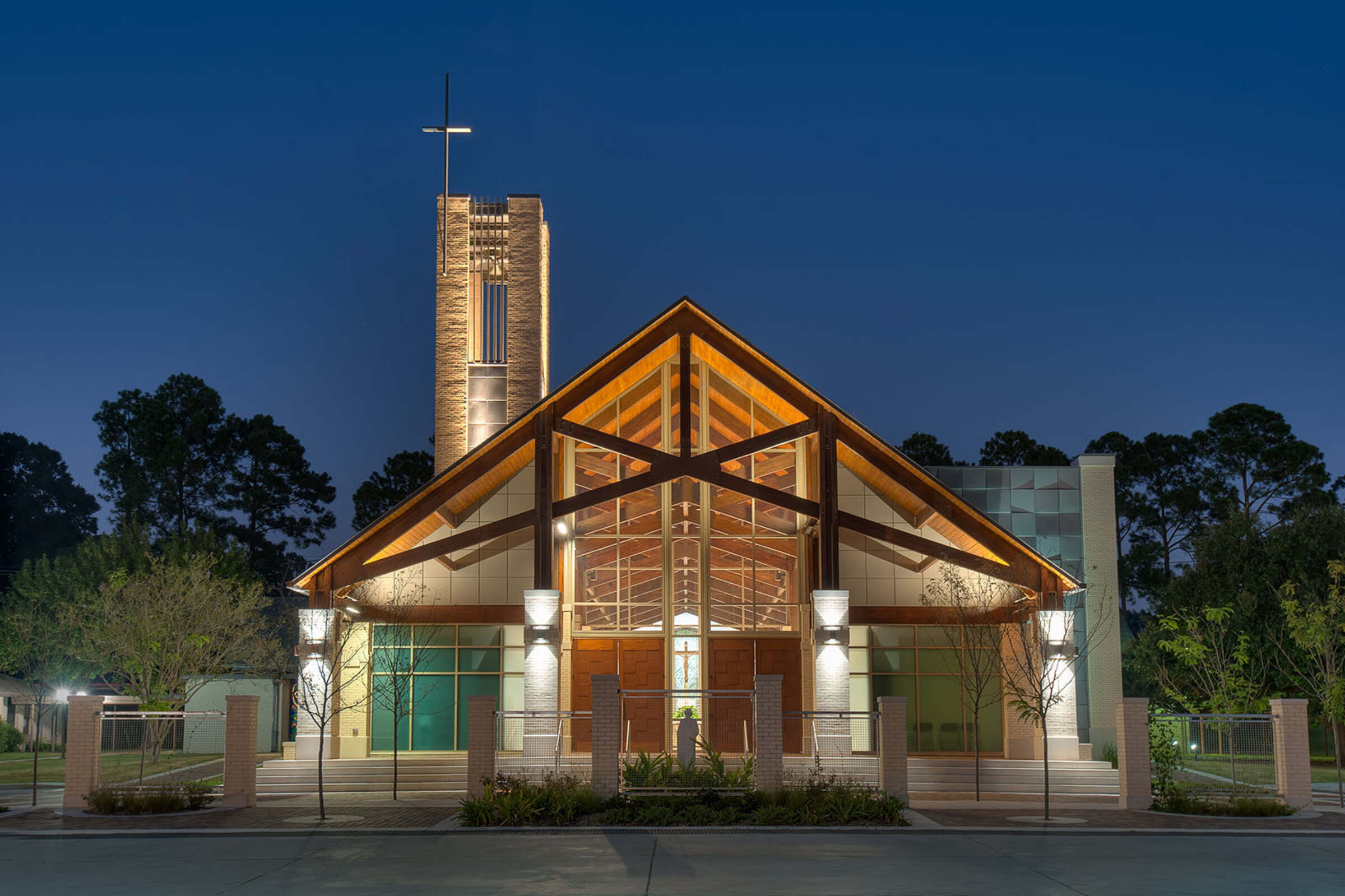 St. Jude the Apostle Catholic Church