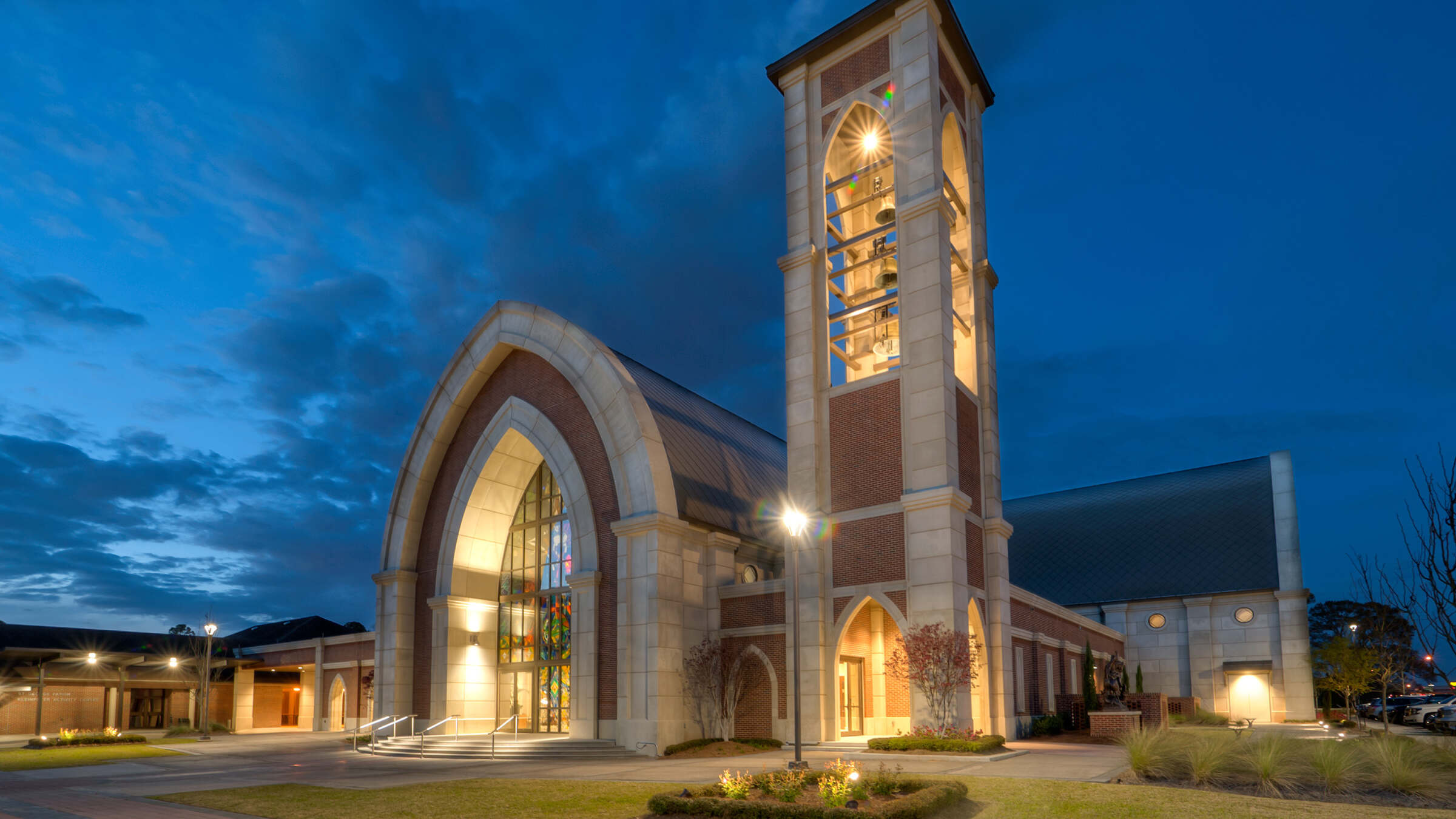 St. George Catholic Church
Grace Hebert Curtis Architects worked with St. George Catholic Church leaders and parishioners to develop a master plan that centered on a new place of worship. After spending 50 years in a facility that was not originally built as a church, the parish's goal was to create a welcoming and community-oriented environment that would speak to all generations of the St. George family, artfully balancing traditional liturgical architecture with contemporary elements such as projection screens. The firm ultimately designed a 1,200-seat church that includes a 120-person chapel. Exterior courtyards at both the main entry and the chapel entry encourage community interaction. This simple, yet elegant, design takes inspiration from a variety of transcendental Christian motifs. For example, the Gothic arch theme is repeated gracefully throughout the structure, most prominently in the entryway, but also in the soaring, vaulted sanctuary ceiling.
Project Size: 24,500 sq. ft.
Location: Baton Rouge, LA
Completed: 2017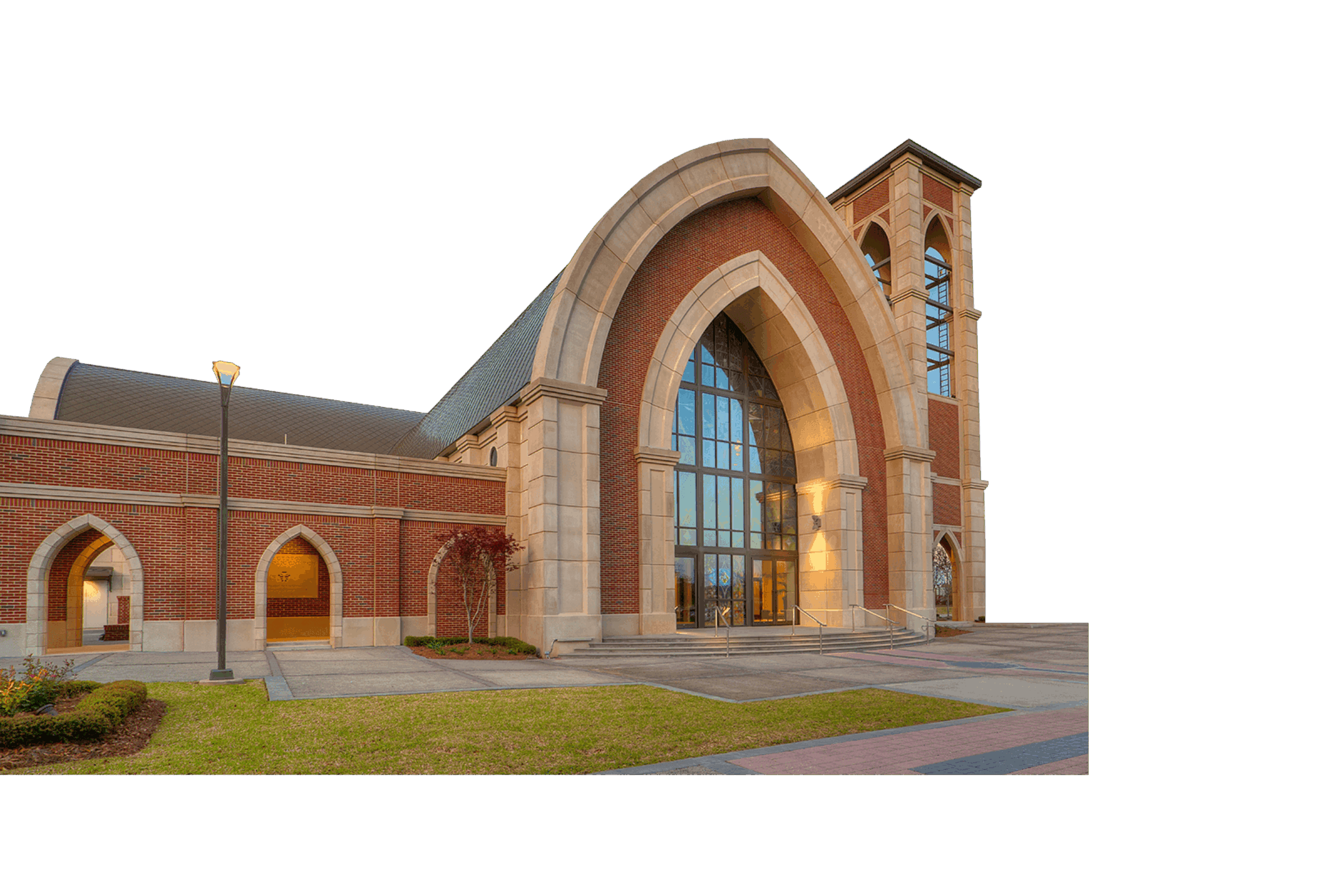 Strategically Illuminating
The increased scale and transparency of the main entryway is accentuated by carefully selected architectural lighting. The entry plaza is a transitional area for parishioners to reflect before entering the worship space — and a place for community fellowship after mass. The bell tower was customized to house three refurbished bronze bells and strategically illuminated to highlight its presence on the campus.
Allowing Transparency
The main sanctuary window allows transparency between the church and chapel. The sense of light is amplified by clerestory windows located along the side aisles, stained glass windows designed by a local artist (who also designed the inlaid mosaic floor patterns) and glazing at the main entryway and at the sanctuary wall.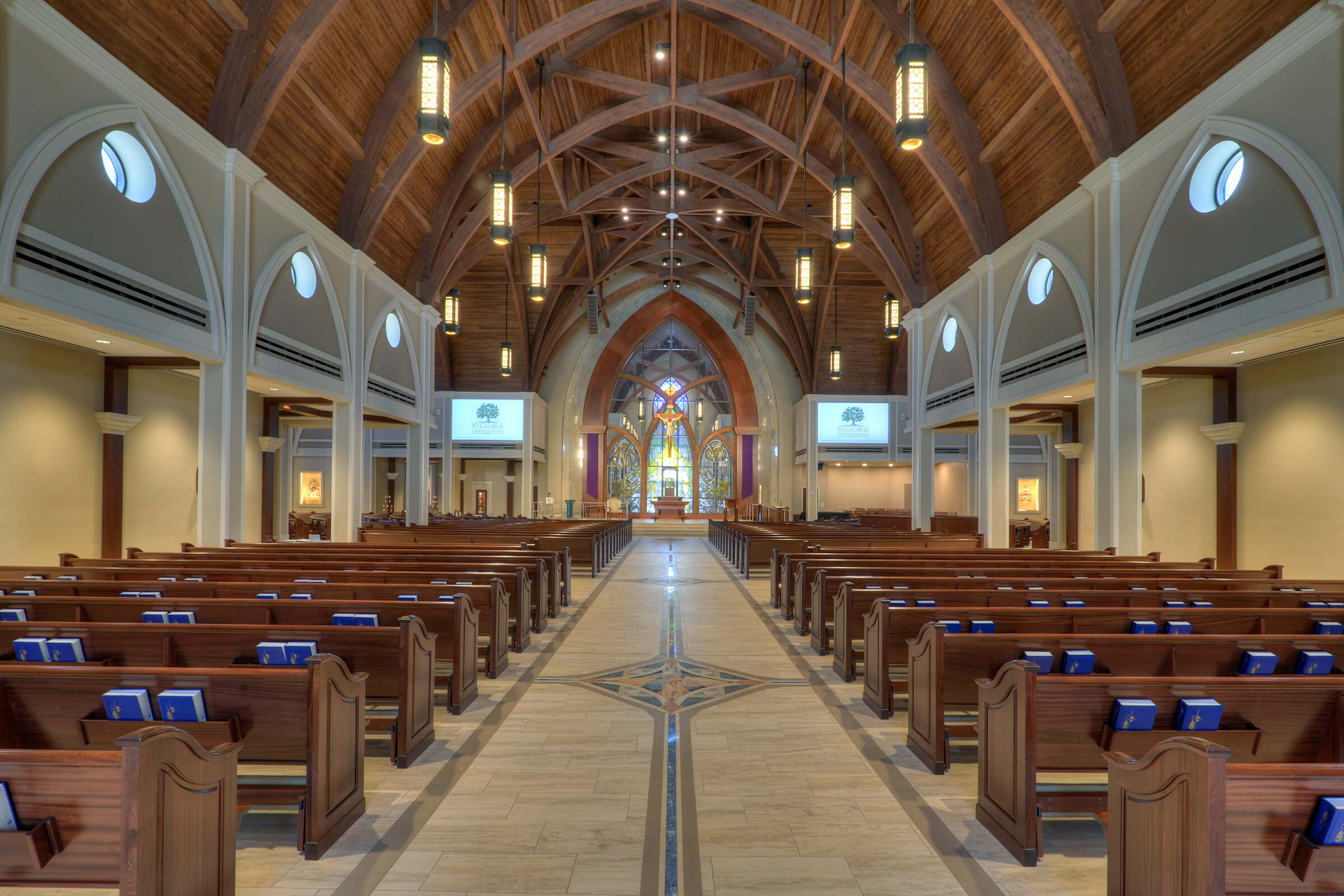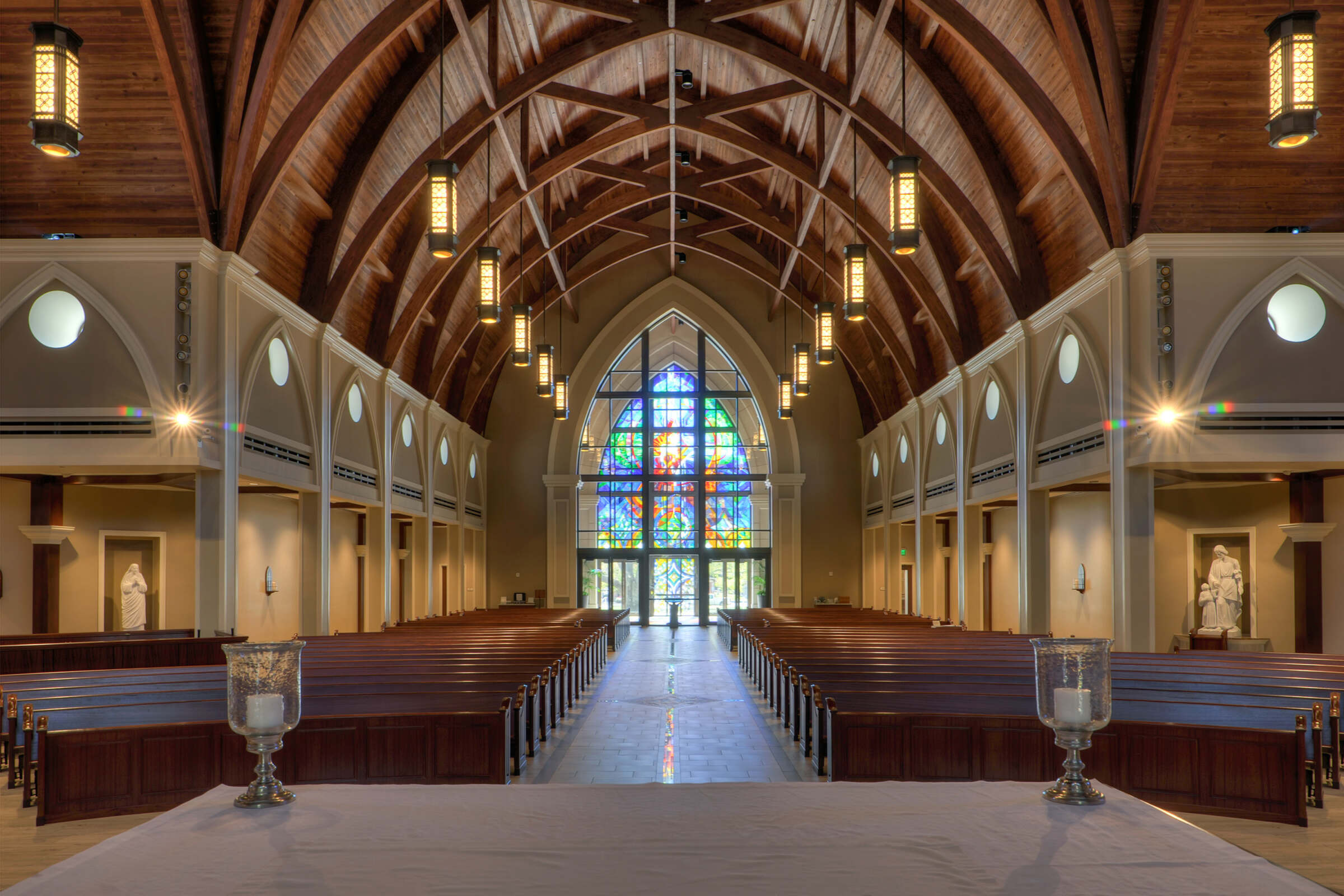 Uplifting And Inspiring With Architecture
The church's sanctuary is designed to uplift and inspire parishioners. The warm material palette includes tonal paints, mixed wood elements, stone and tile that not only enhance the architecture of the building but bring a sense of majesty and intimacy. Grace Hebert Curtis Architects honored the traditional cruciform layout but curved the pews into concentric semicircles that gently embrace the altar.
Project Awards

Good Growth Award Baton Rouge Growth Coalition 2018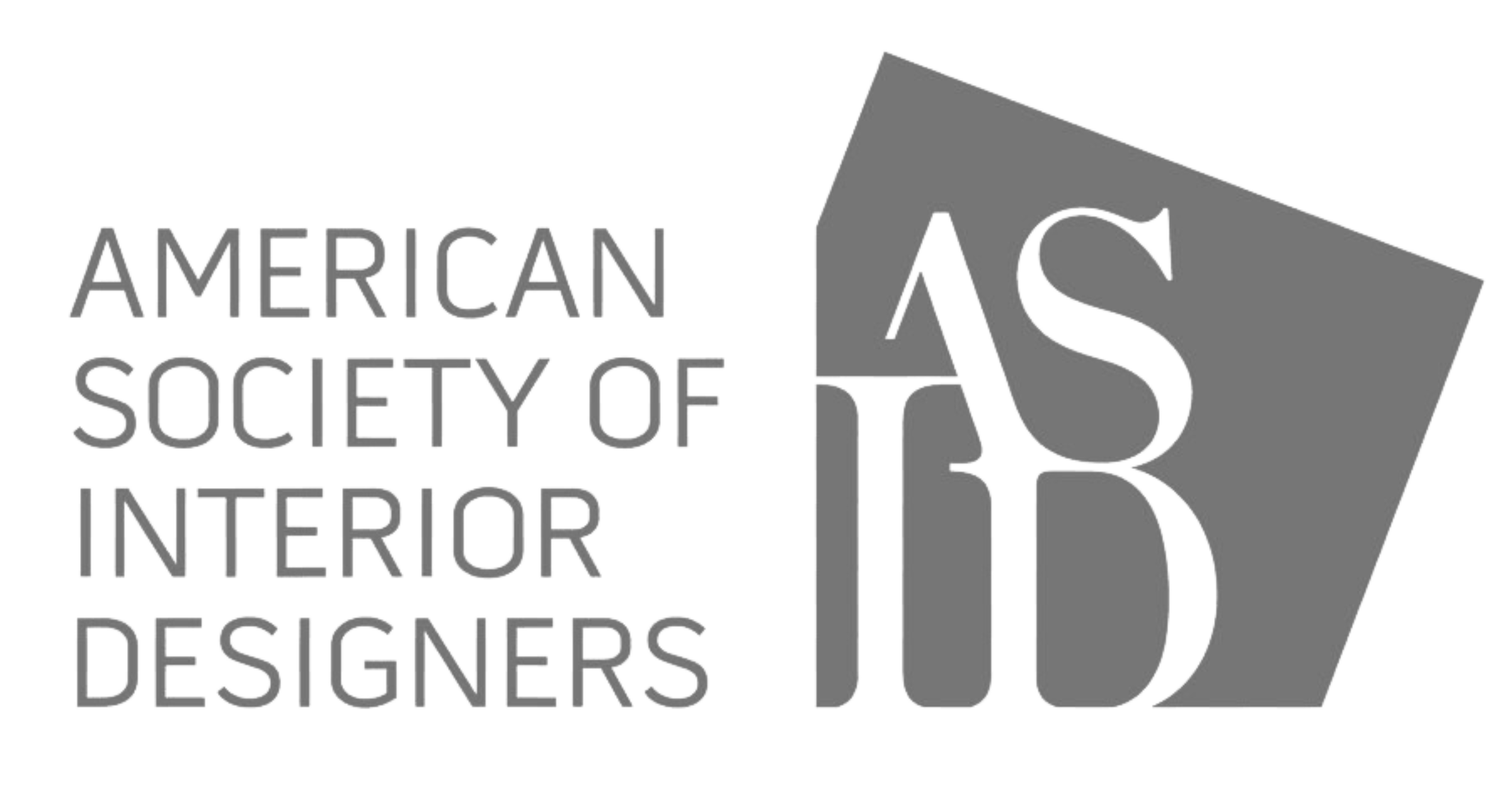 Design Excellence Silver Award American Society of Interior Designers 2019
Building Award Precast Concrete Institute 2021
Like What You See?
As a complete design studio, Grace Hebert Curtis offers all of the services necessary to fulfill your vision.
Contact Us Today
Related Projects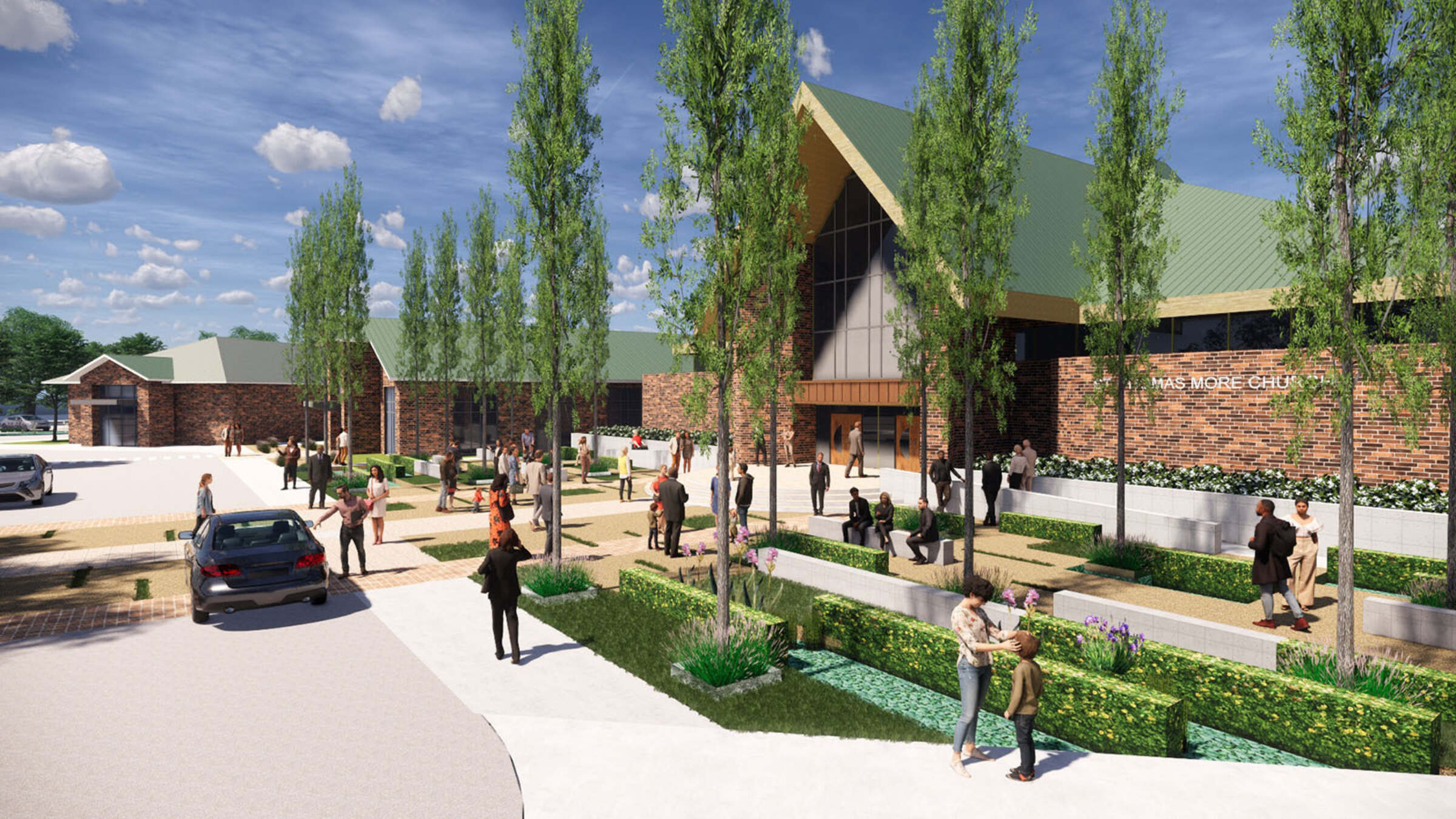 St. Thomas More Catholic Church Masterplan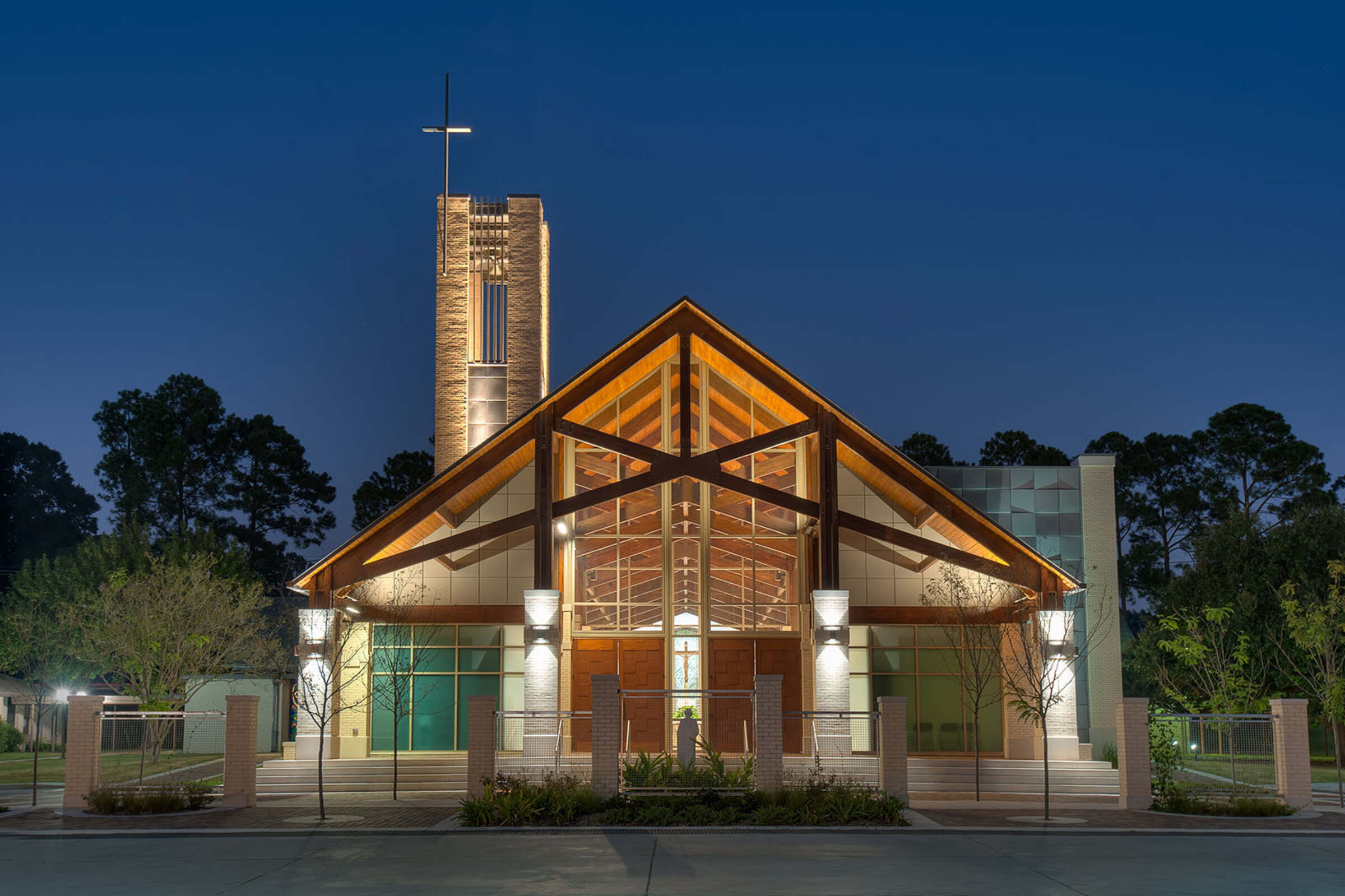 St. Jude the Apostle Catholic Church