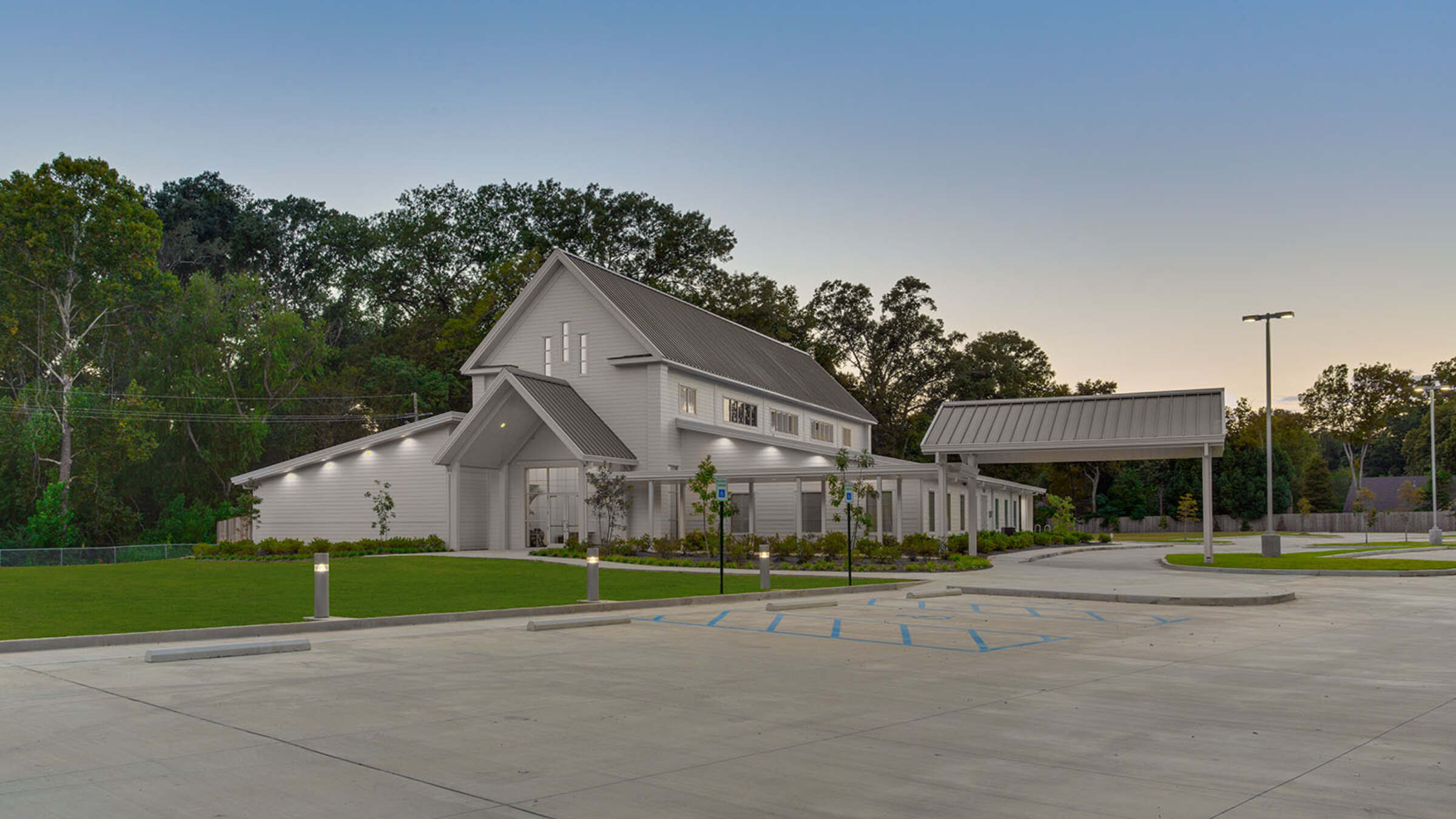 South Baton Rouge Presbyterian Church
The crisp, white exterior of the South Baton Rouge Presbyterian Church provides a lovely contrast to the surrounding trees and foliage. Congregants and visitors are greeted by attractive landscaping and walkways leading from the ample parking lot.
Inside the worship space, Grace Hebert Curtis Architects maintained the simple, modern theme of the exterior and honored the church's balance of traditional and contemporary service with a space that welcomes all. Wood flooring and a soaring wood-clad ceiling stand out against the white interior, which features flexible seating, new audio and projection systems, and modern lighting fixtures. During the day, however, the clerestory-style space allows ample natural light to flood the interior, creating an uplifting and inspiring atmosphere.
Additionally, the church includes classrooms for Sunday school, a nursery area, a warming kitchen and office space for staff. Grace Hebert Curtis Architects also designed the building to allow for the future addition of a welcoming plaza at the entrance as well as a fenced-in play yard adjacent to the nursery. The rear of the site was also left open to allow for future growth.
Project Size: 11,400 square feet
Location: Baton Rouge, LA
Completed: 2014
Designed For Shade
The covered entrance, walkway and carport protect congregants from the elements and offer a shady place to gather after services.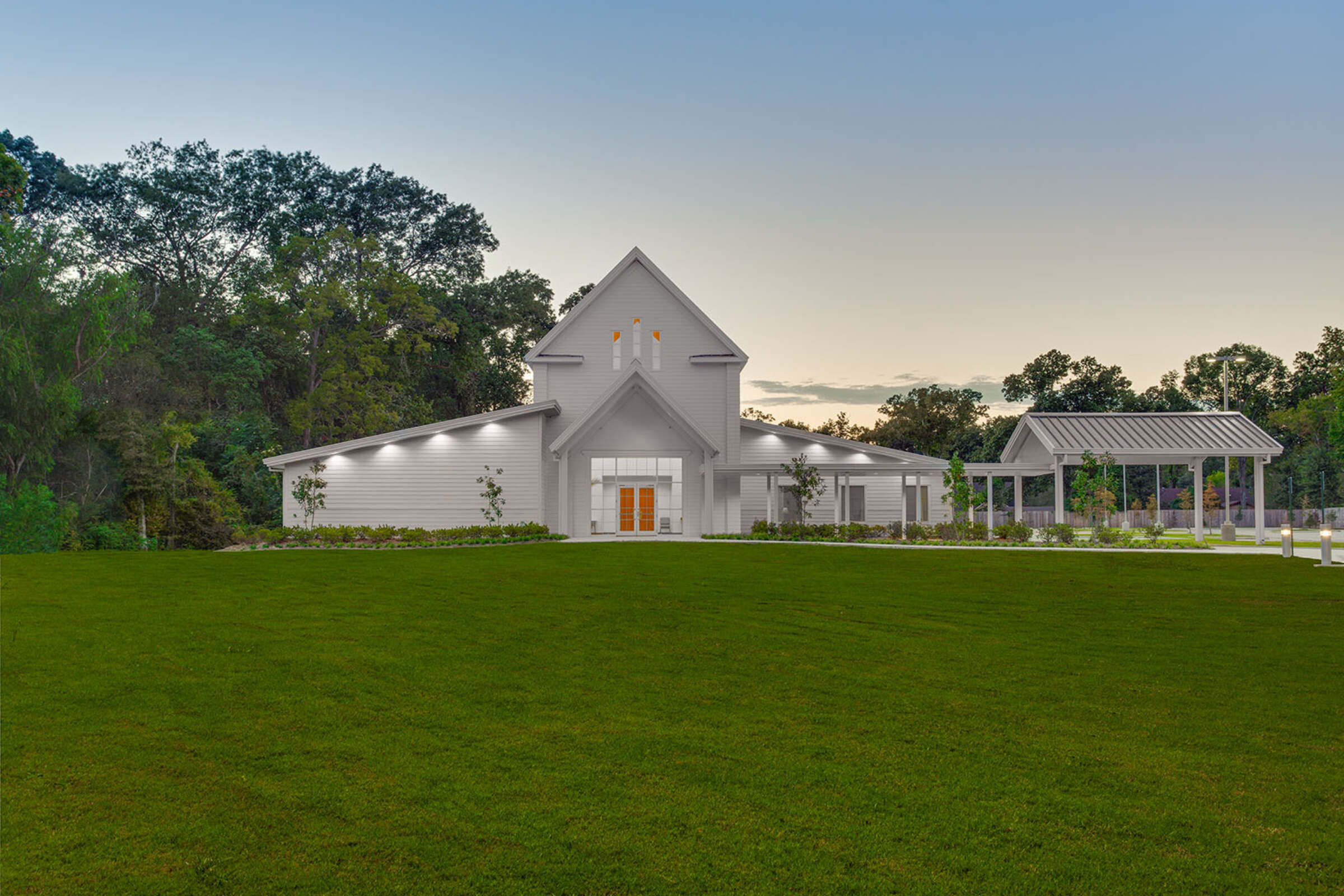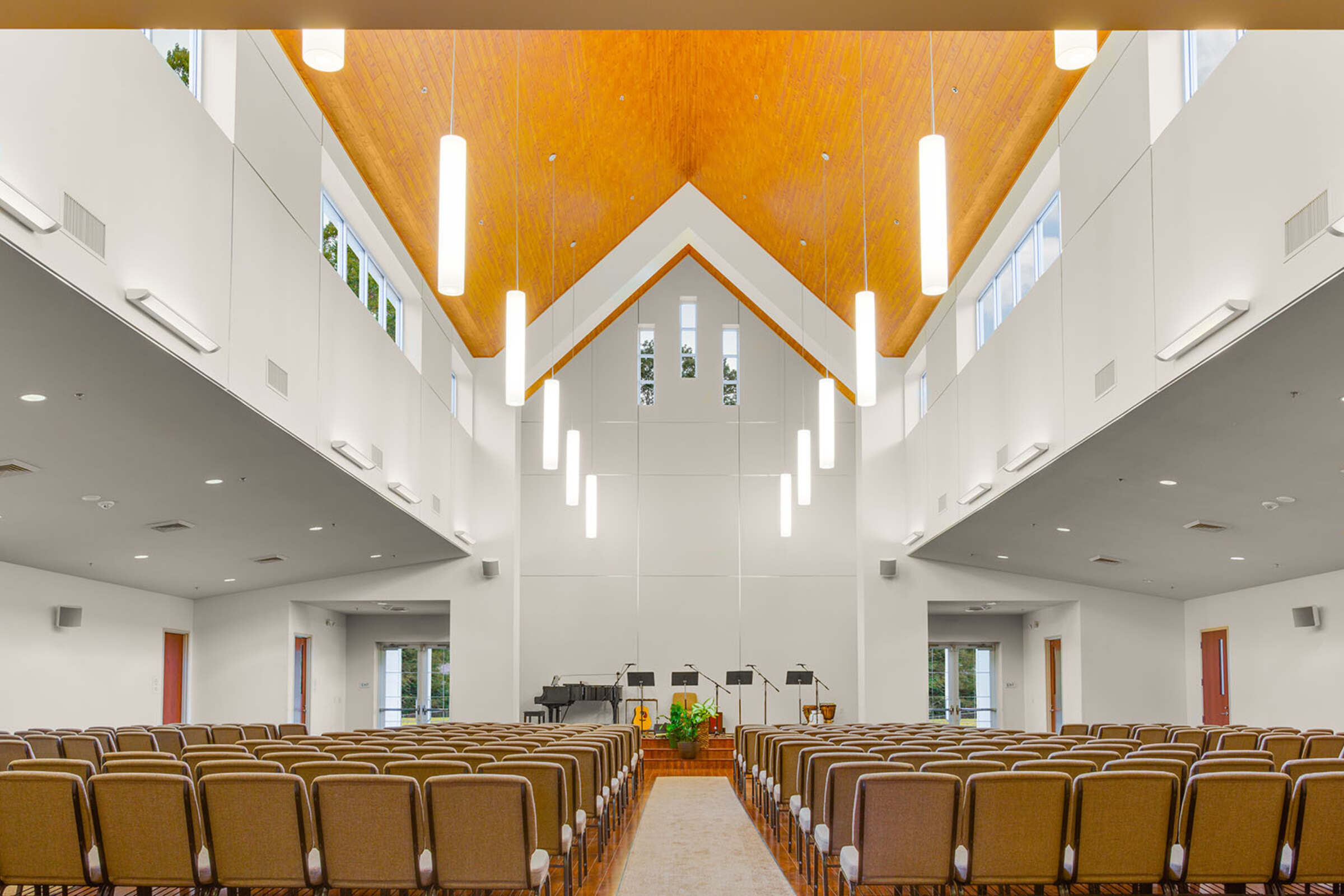 Multi-purpose Design
The clean, modern interior directs focus on the service and offers the flexibility to convert the space for multiple uses.
Like What You See?
As a complete design studio, Grace Hebert Curtis offers all of the services necessary to fulfill your vision.
Contact Us Today
Related Projects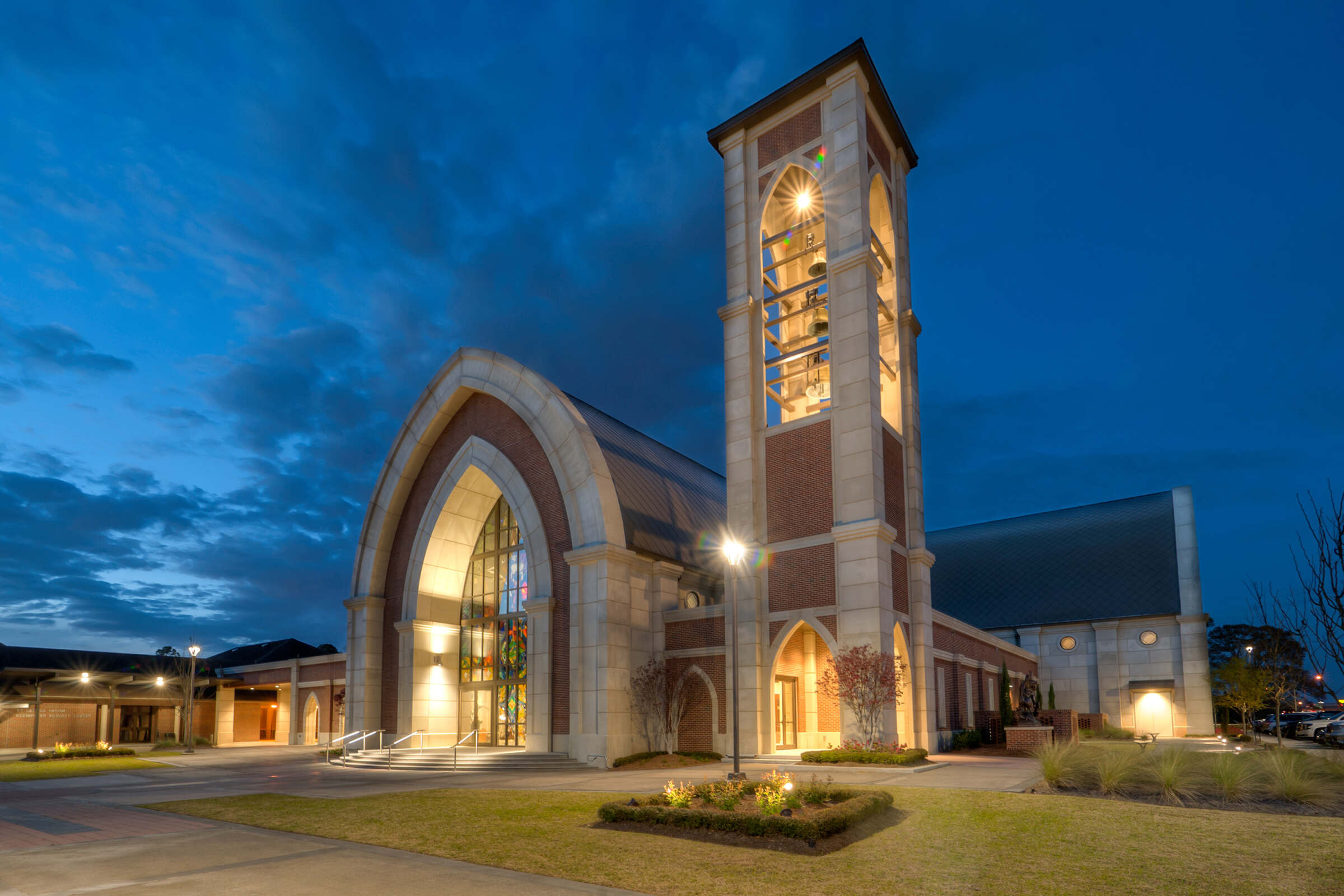 St. George Catholic Church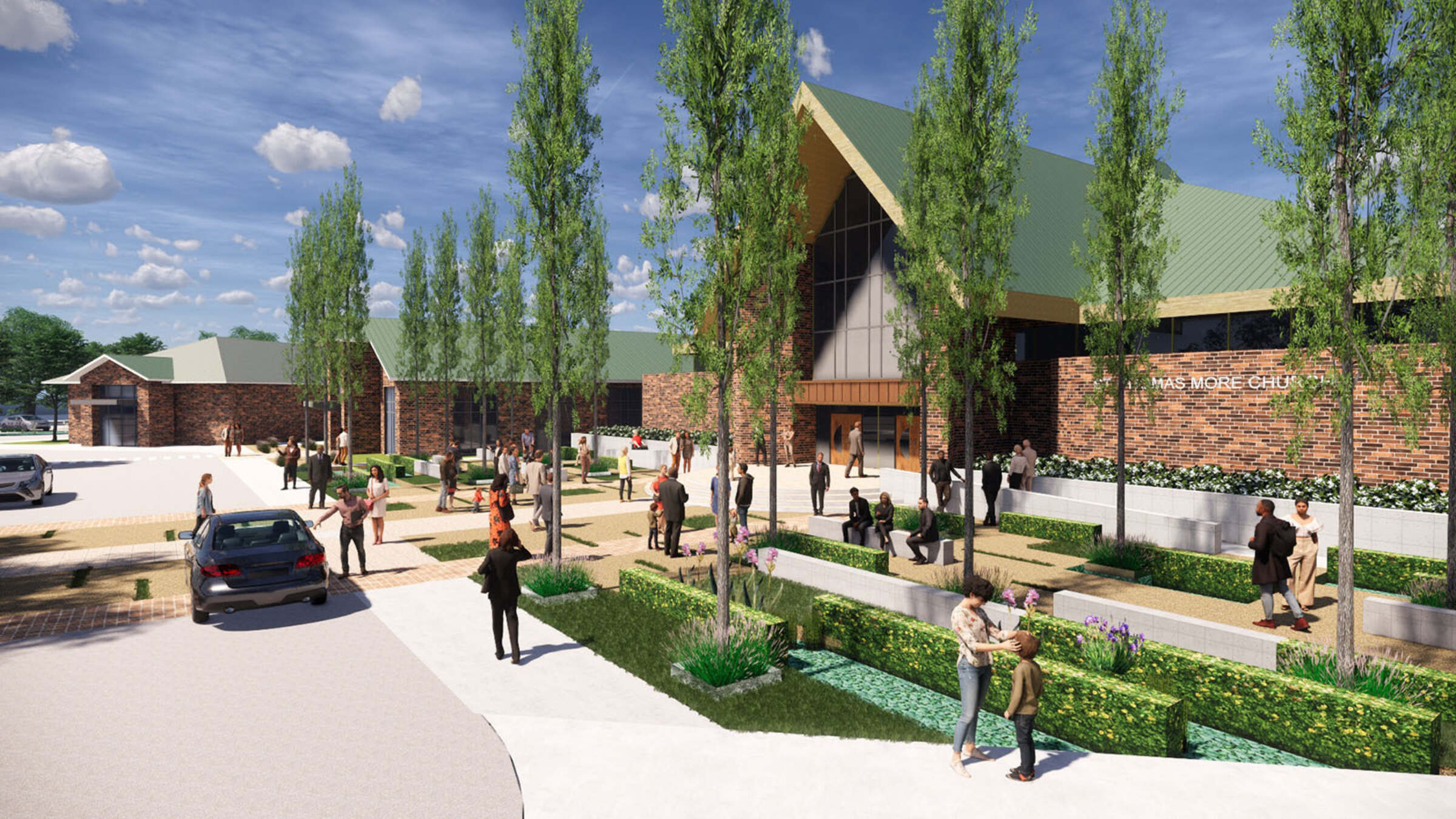 St. Thomas More Catholic Church Masterplan