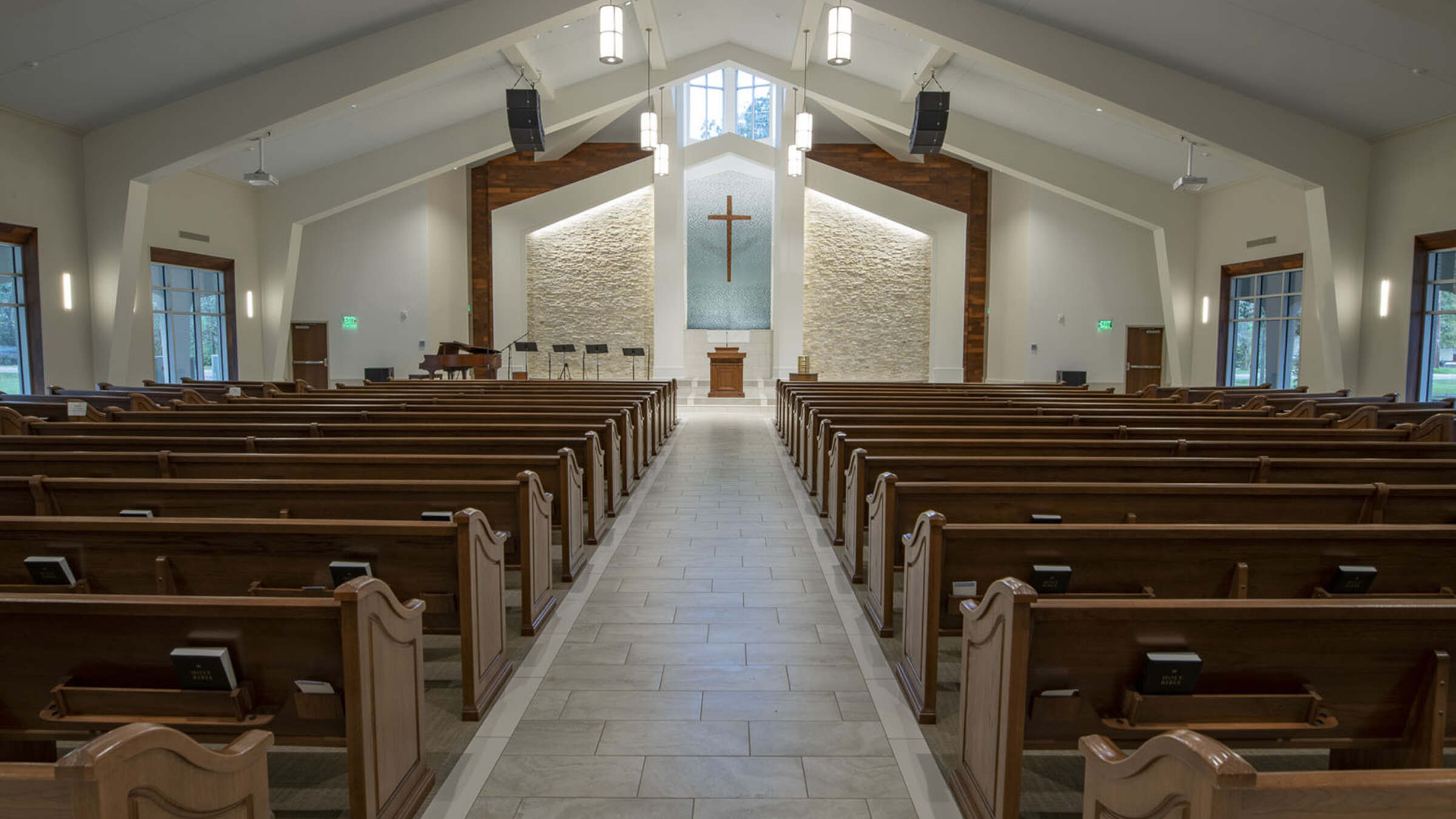 Christ Covenant Church
Christ Covenant Church embarked on a master planning project with the goal of breathing new life into its existing campus. As the church's close proximity to Louisiana State University's Baton Rouge campus means it attracts many students, as well as local families, church leaders sought to update and revitalize both the facilities and grounds. The ultimate goal is to create more spaces and opportunities for the community and congregation to engage and build fellowship.
The exterior of the church, gym and school buildings will be repainted and refreshed to bring more harmony and cohesion to the campus. The project will also include establishing a cut-through space between the church and school with a covered drop-off that directs worshippers into the church foyer.
The site itself will undergo improvements to drainage and the parking lot will be restriped. The relocation of the playground to offer adjacency to the church foyer will allow parents to socialize while keeping an eye on their children.
A substantial landscape redesign was developed to capture the attention of potential members and to provide a greater street presence on Lee Drive. The design includes a monument side, new courtyards, and a reception patio enhanced with indigenous foliage.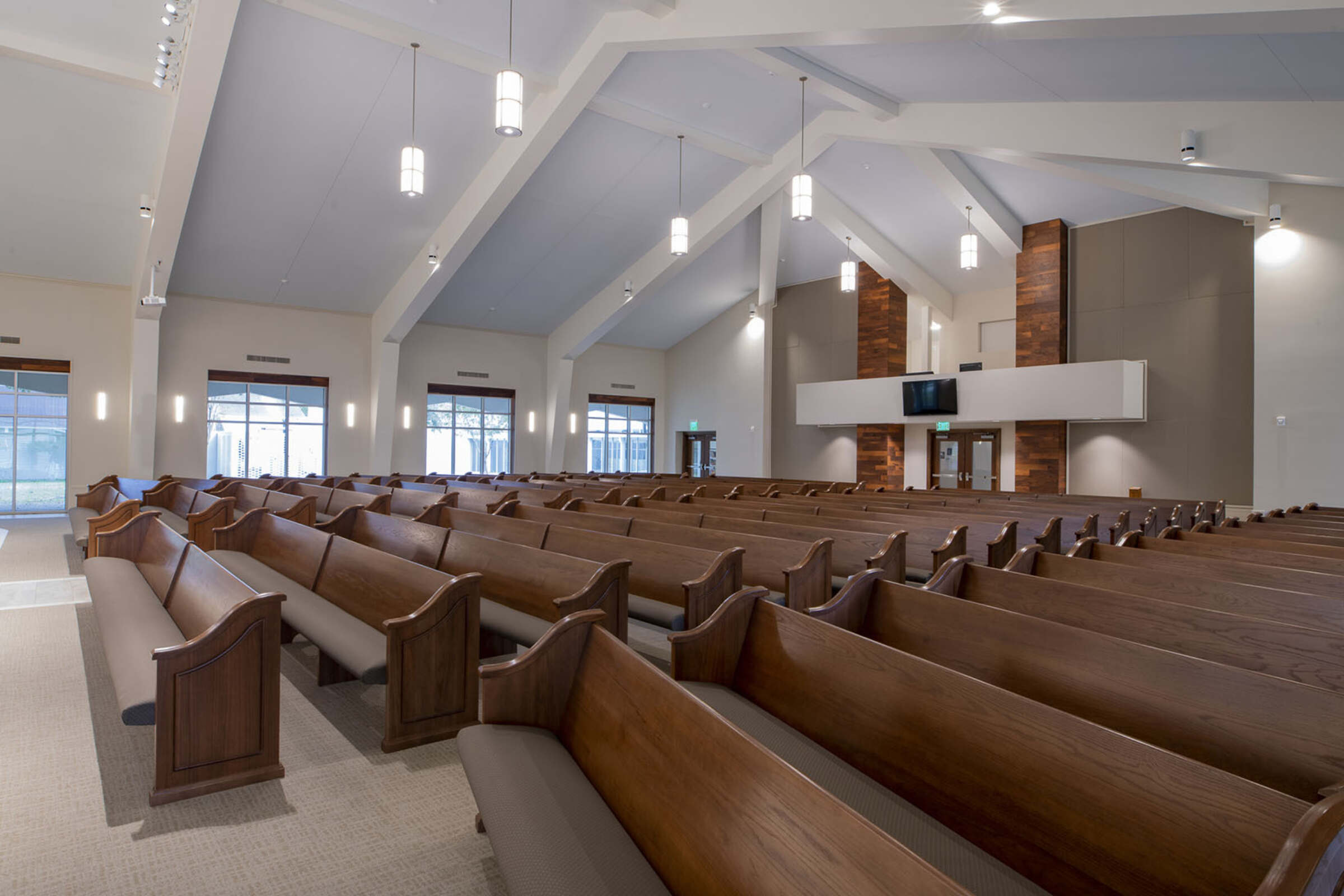 Integrating Sanctuary Design
Grace Hebert Curtis Architects developed a sanctuary design that integrates large storefront windows and a warm color palette.
Incorporating An Inviting Aesthetic
The new campus master plan seeks to renovate the existing church interior, bringing the heavy, dated space into a new era with a bright, modern and inviting aesthetic.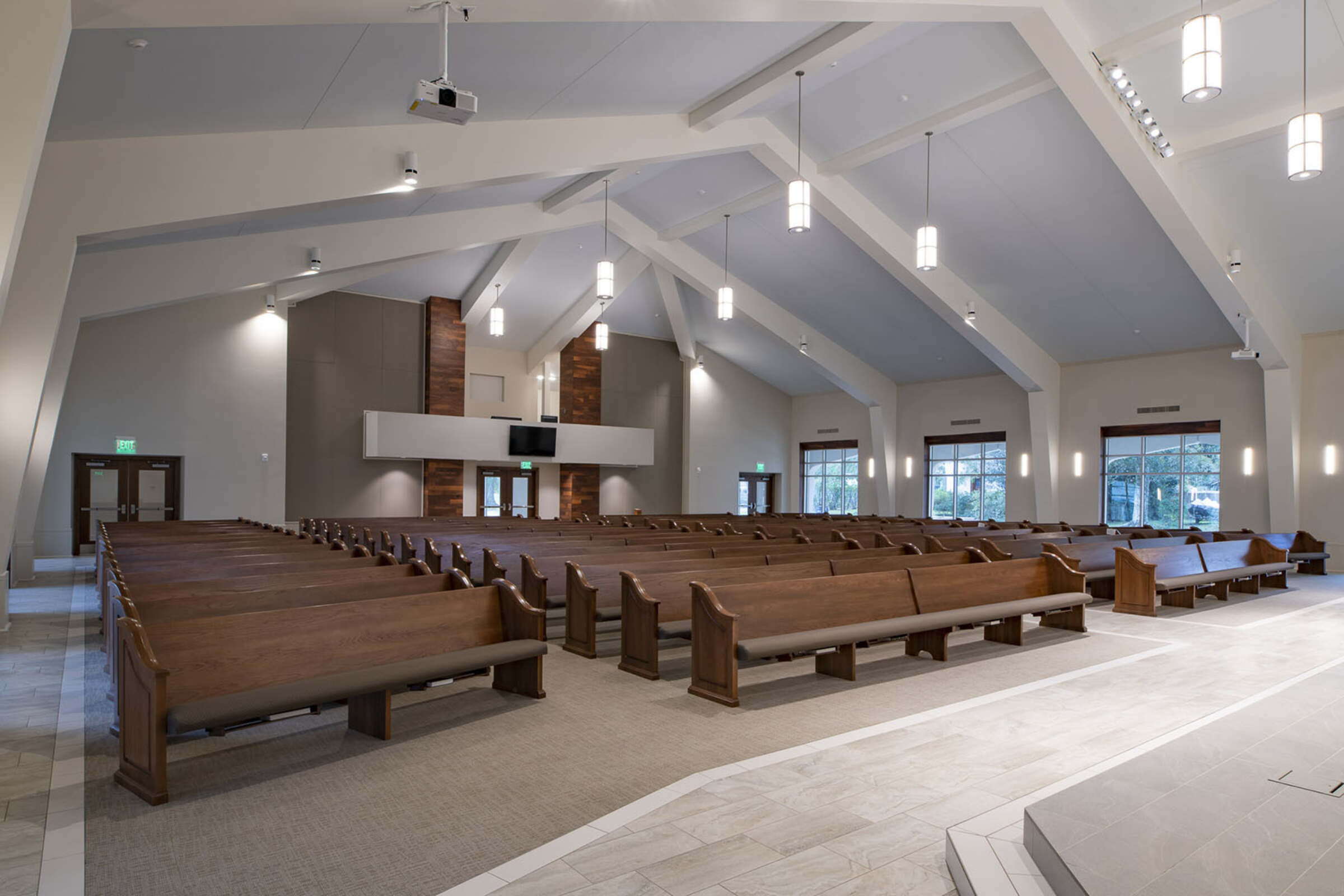 Like What You See?
As a complete design studio, Grace Hebert Curtis offers all of the services necessary to fulfill your vision.
Contact Us Today
Related Projects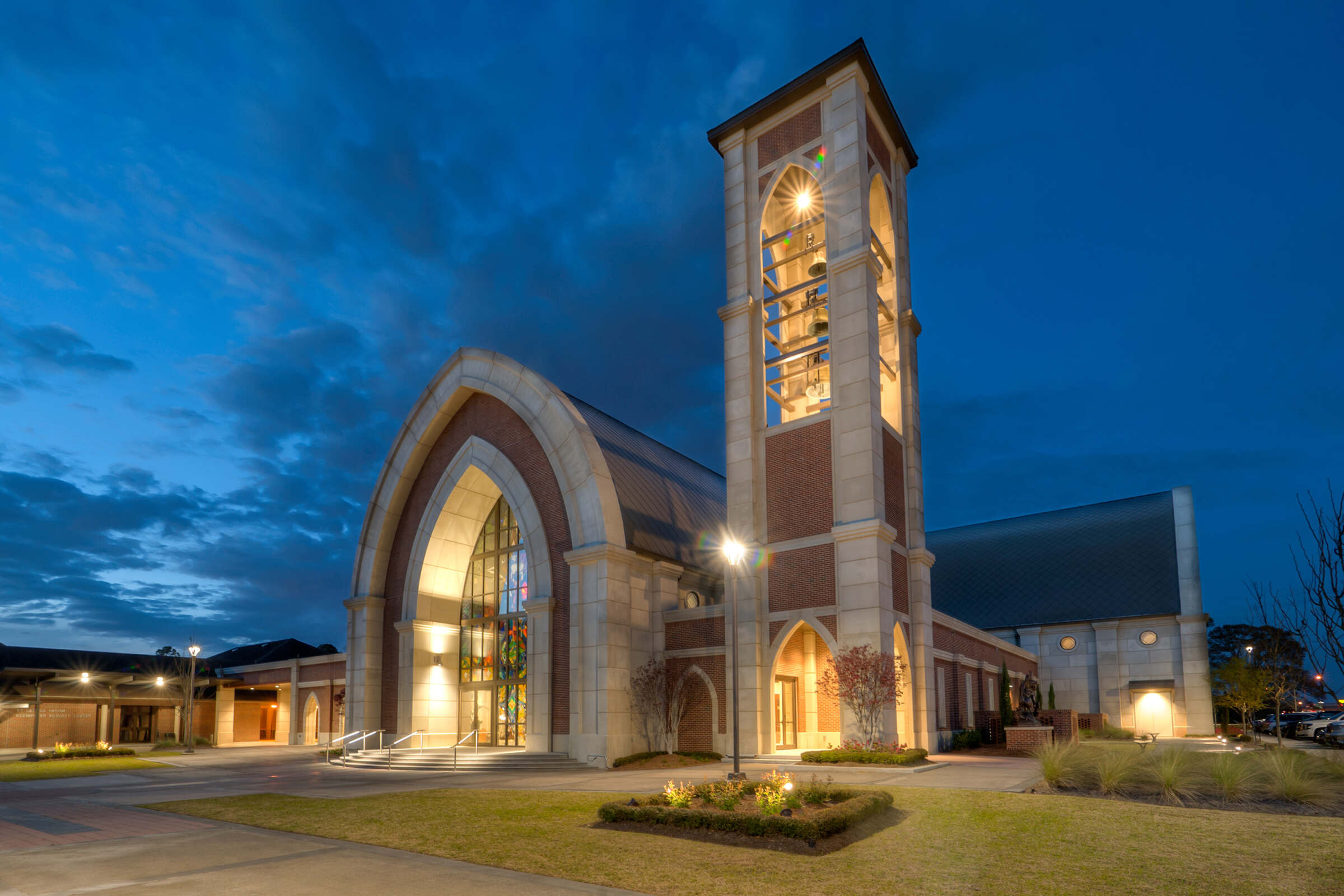 St. George Catholic Church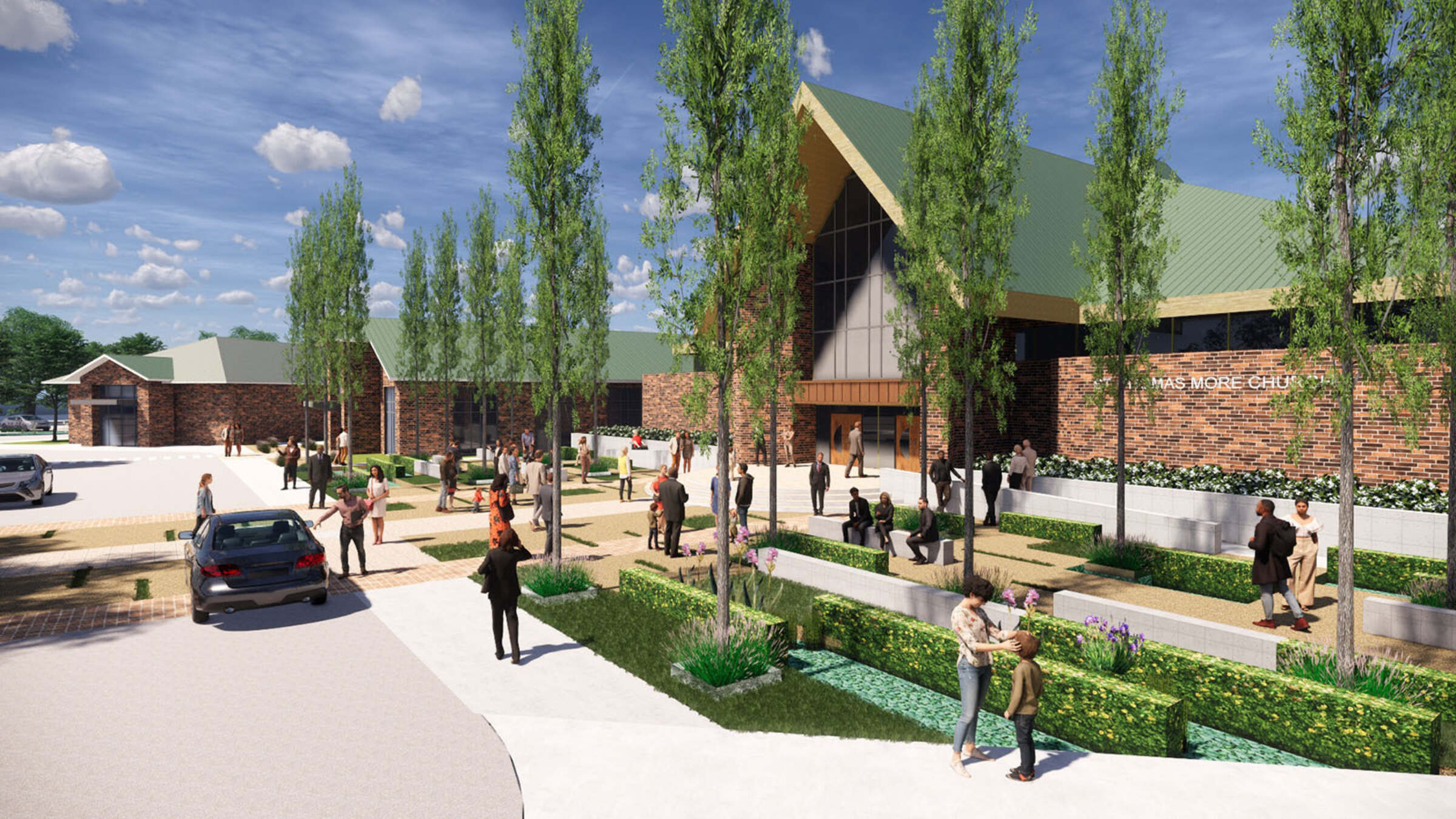 St. Thomas More Catholic Church Masterplan