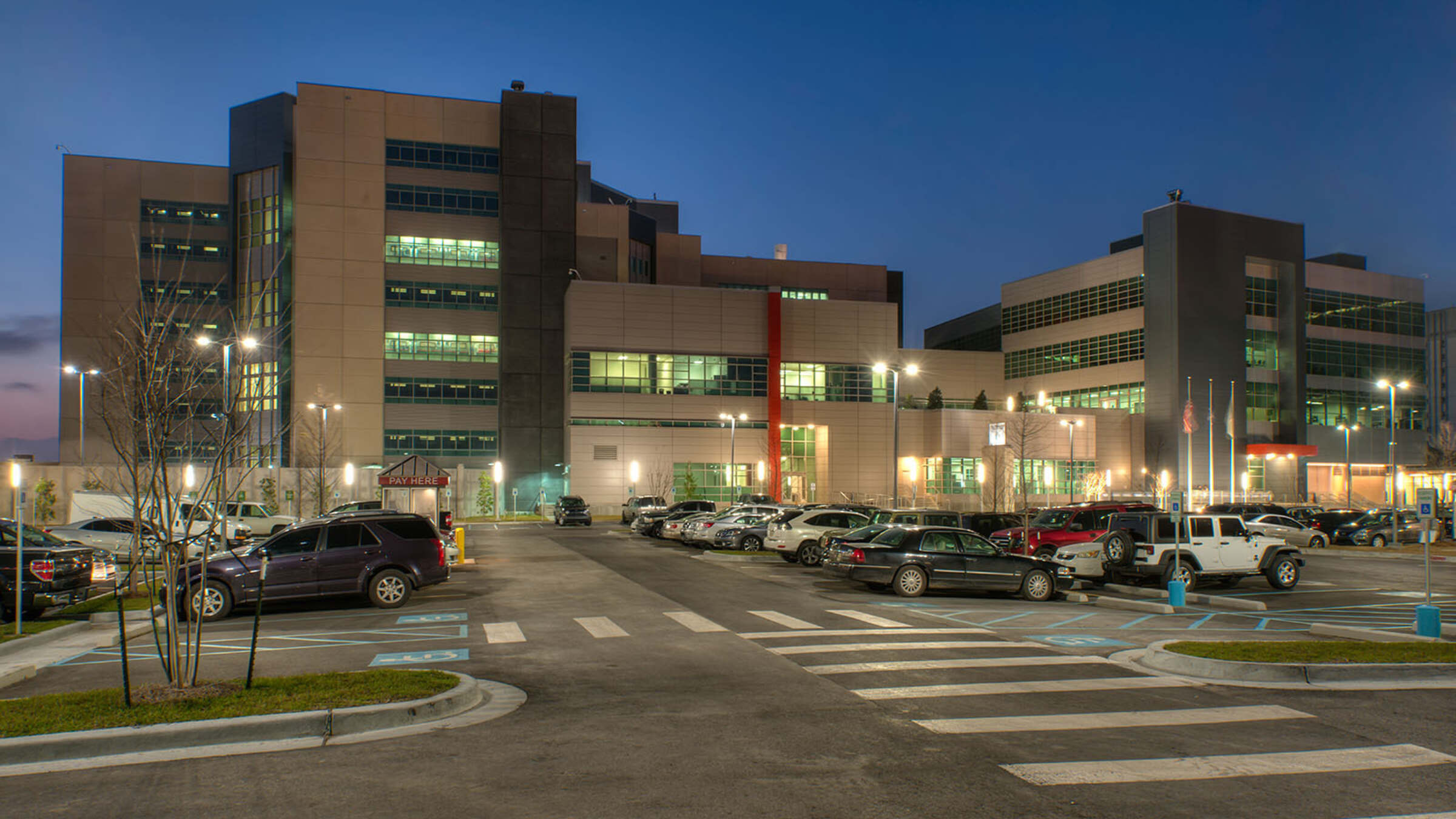 Orleans Parish Sheriff's Office Phase II
Grace Hebert Curtis Architects' Phase I work for the Orleans Parish Sheriff's Office Justice Complex included the planning and design of loading docks, controlled-humidity warehouses, a commercial kitchen, and a standalone mechanical and electrical plant that altogether encompass approximately 136,000 square feet.
For Phase II, the firm significantly increased the campus' footprint and functionality by adding housing units, an Inmate Processing Center and an administrative complex totaling $145 million.
The new concrete-framed, eight-story housing structure with intermediate mezzanines contains celled and open dormitories of varying custody levels to accommodate 1,438 inmates. Exercise yards are adjacent to each housing unit to introduce fresh air and natural light into the dayrooms. All housing pods have adjacent control rooms, and a secure sally port that leads directly into holding and processing areas streamlines inmate movement.
The new four-story, 433,409-square-foot Intake Processing Center replaced multiple buildings that were rendered useless in the wake of Hurricane Katrina. It contains processing and booking areas, secure holding facilities, medical screening spaces, inmate release areas, property rooms and two courtrooms.
The three-story administration building consolidated many Orleans Parish Sheriff's Office operations. It accommodates specialized training and educational programs as well as a replacement computer facility that was previously located in the Community Corrections Center.
Project Size: 930,000 square feet
Location: New Orleans, LA
Completed: 2015
Custom Features
The Intake Processing Center features a secure and enclosed vehicle sally port to allow for safer detainee transfer and processing.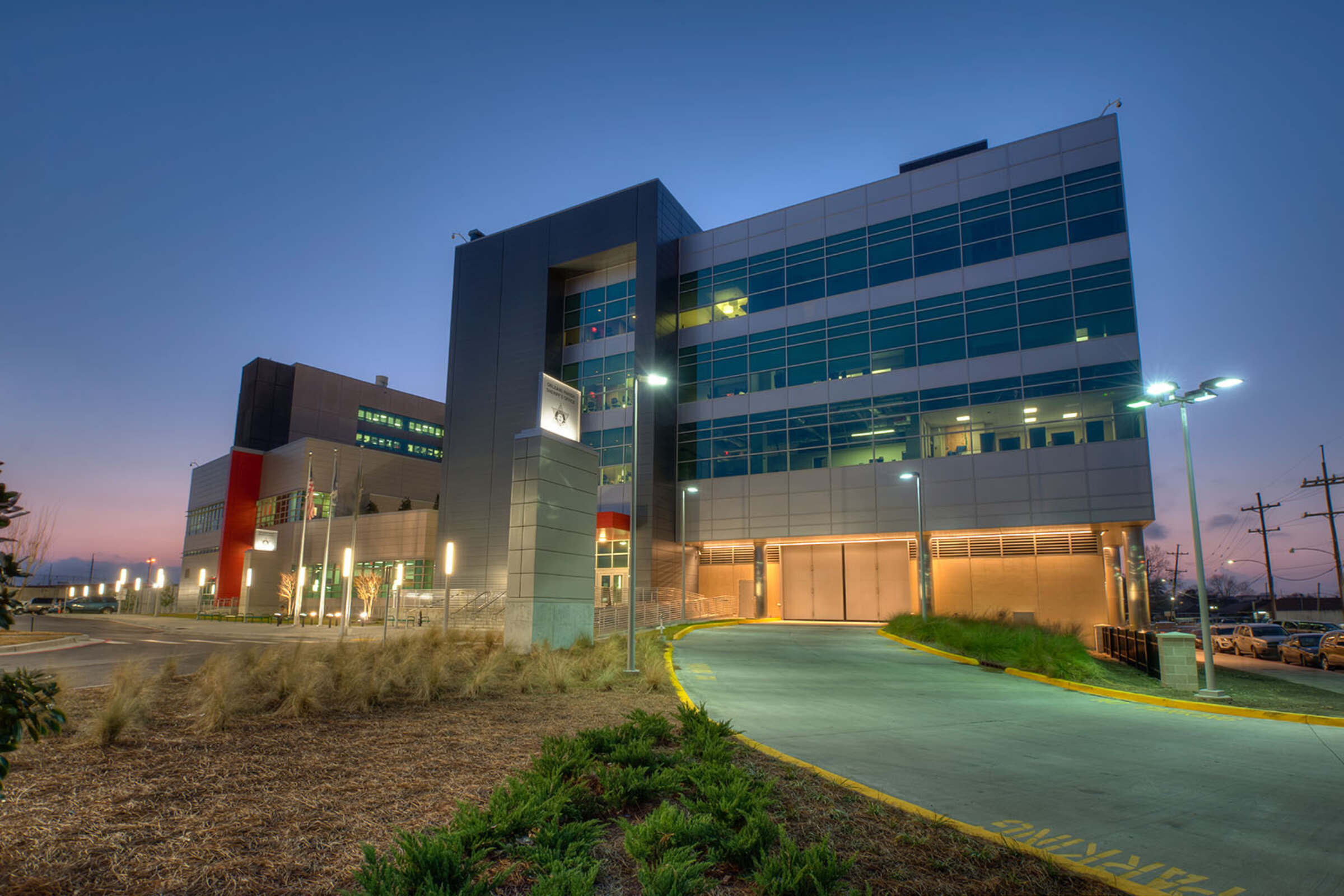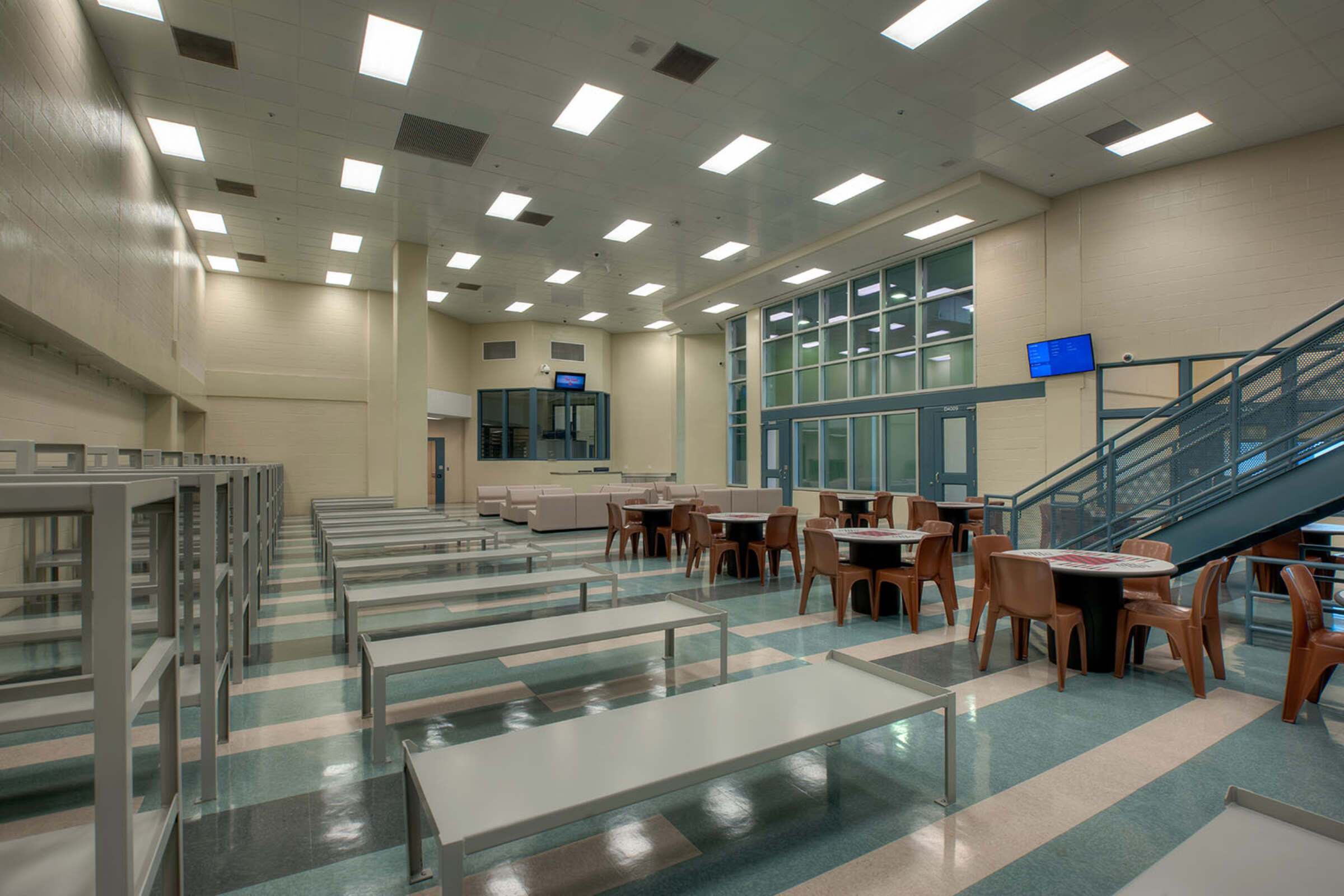 Improving Visibility and Functionality
The housing structure improves visibility and functionality as it is designed around a vertical core, making it ideal for implementing direct supervision.
Fabricated Offsite
The 600 double-occupancy cells, spread across 20 housing units, are made of precast concrete and were fabricated and finished offsite before being transported and assembled on site.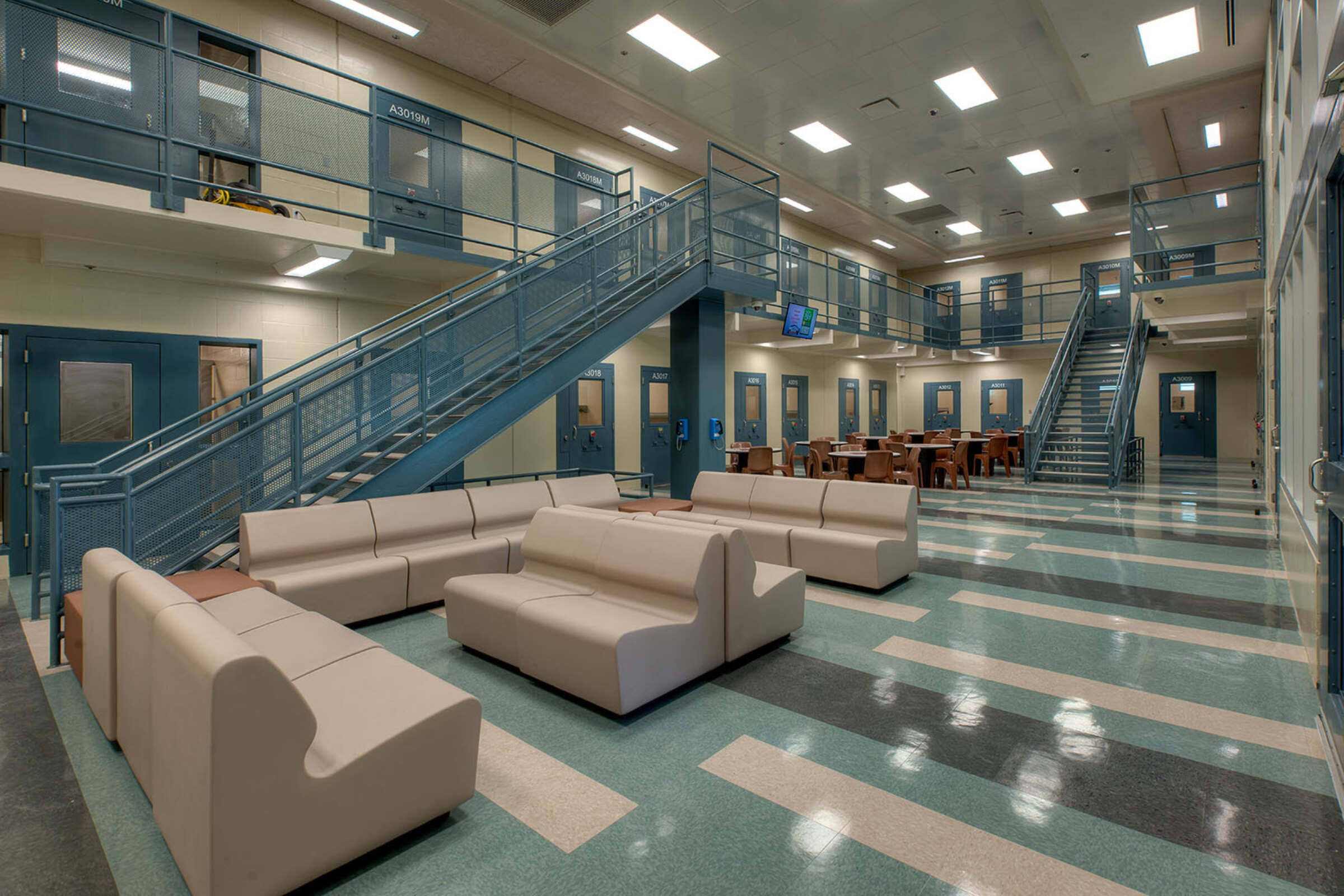 "The design team has demonstrated the ability to work with corrections staff to make sure all of our needs are addressed and that appropriate security concerns are incorporated in the design. They continue to work diligently and remain committed to meetings during construction. "
- Sheriff Marlin Gusman, Orleans Parish Sheriff's Office
Like What You See?
As a complete design studio, Grace Hebert Curtis offers all of the services necessary to fulfill your vision.
Contact Us Today
Related Projects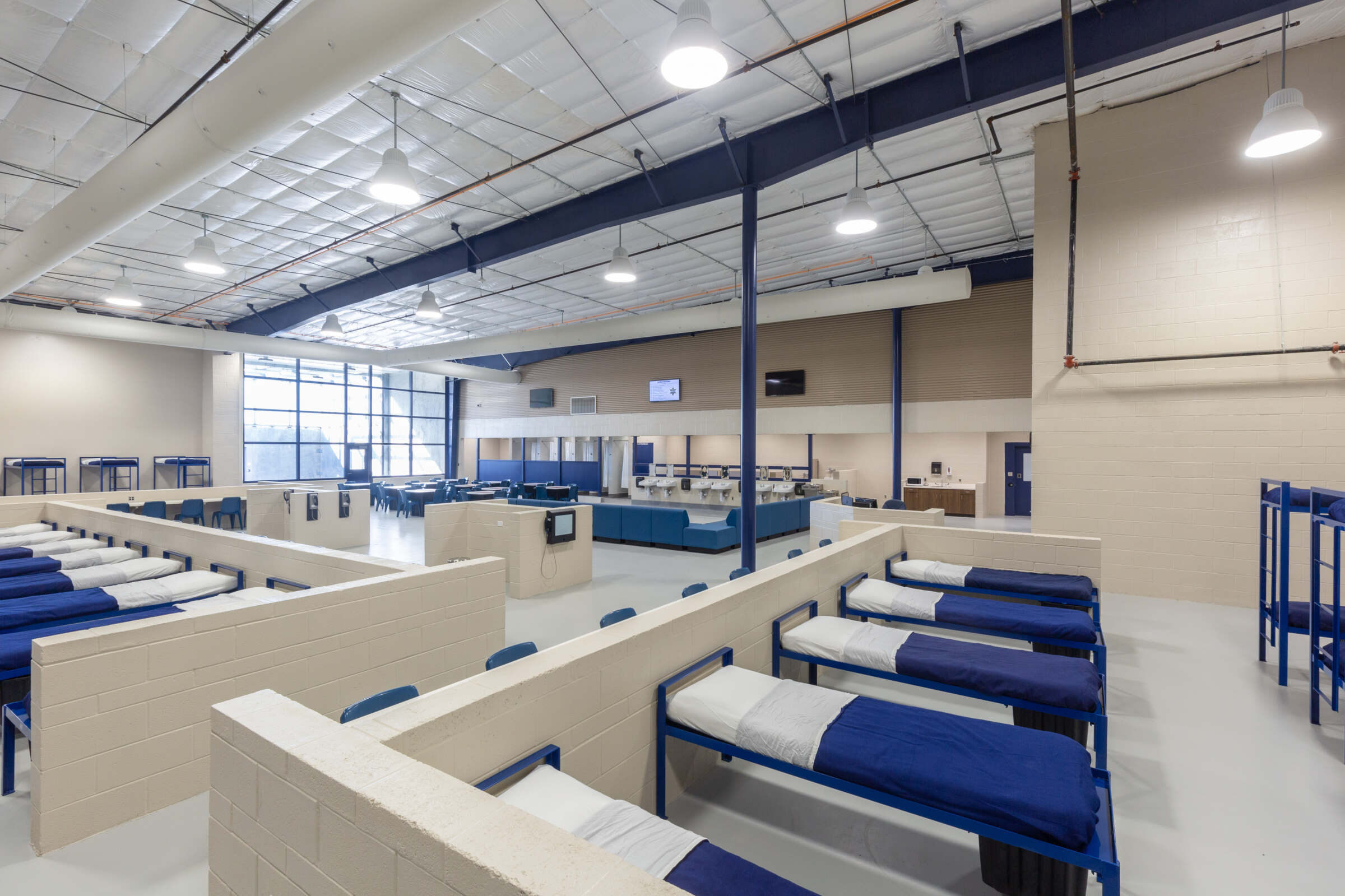 Lafourche Parish Correctional Complex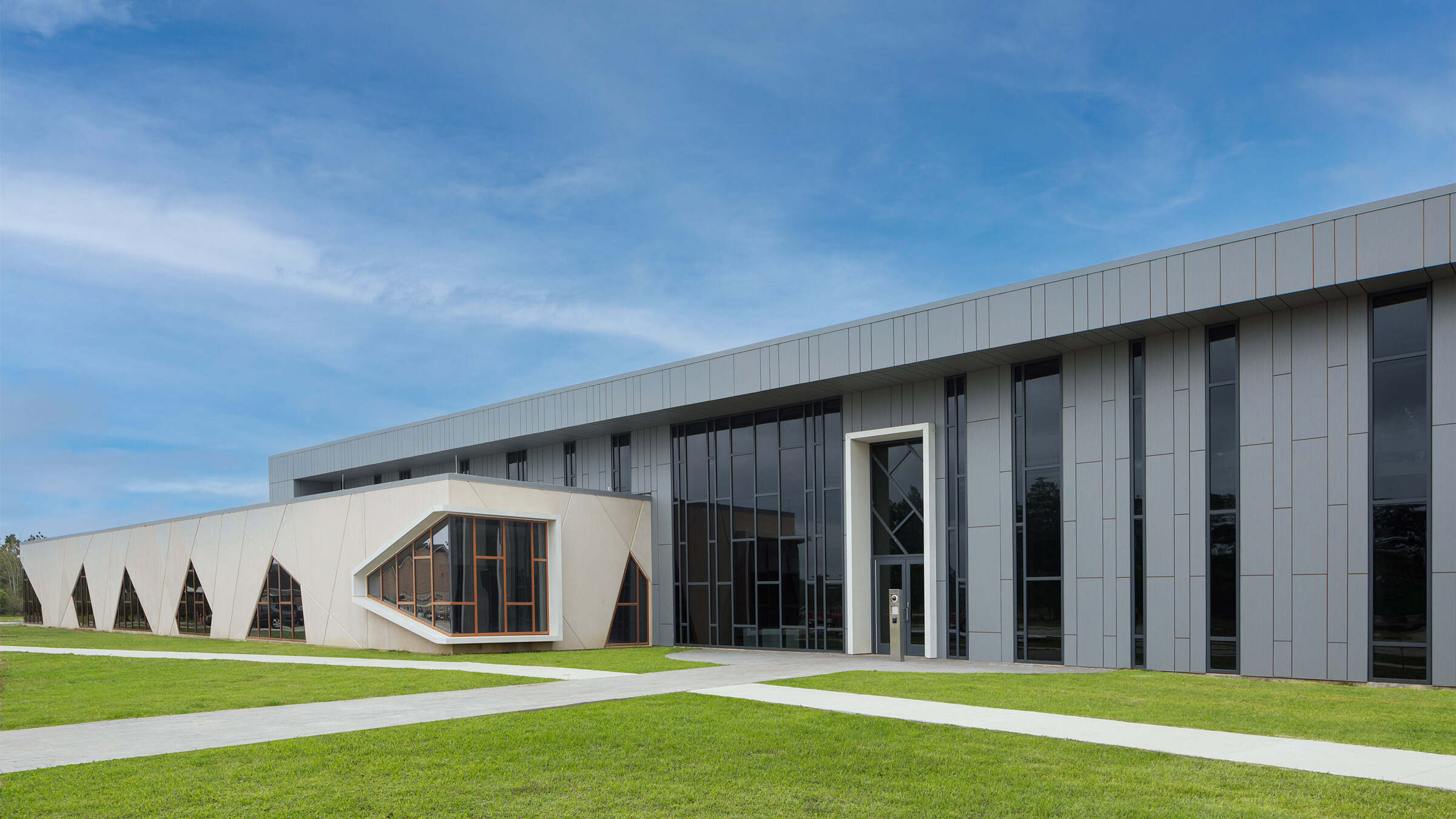 Calcasieu Parish Office of Juvenile Justice Services