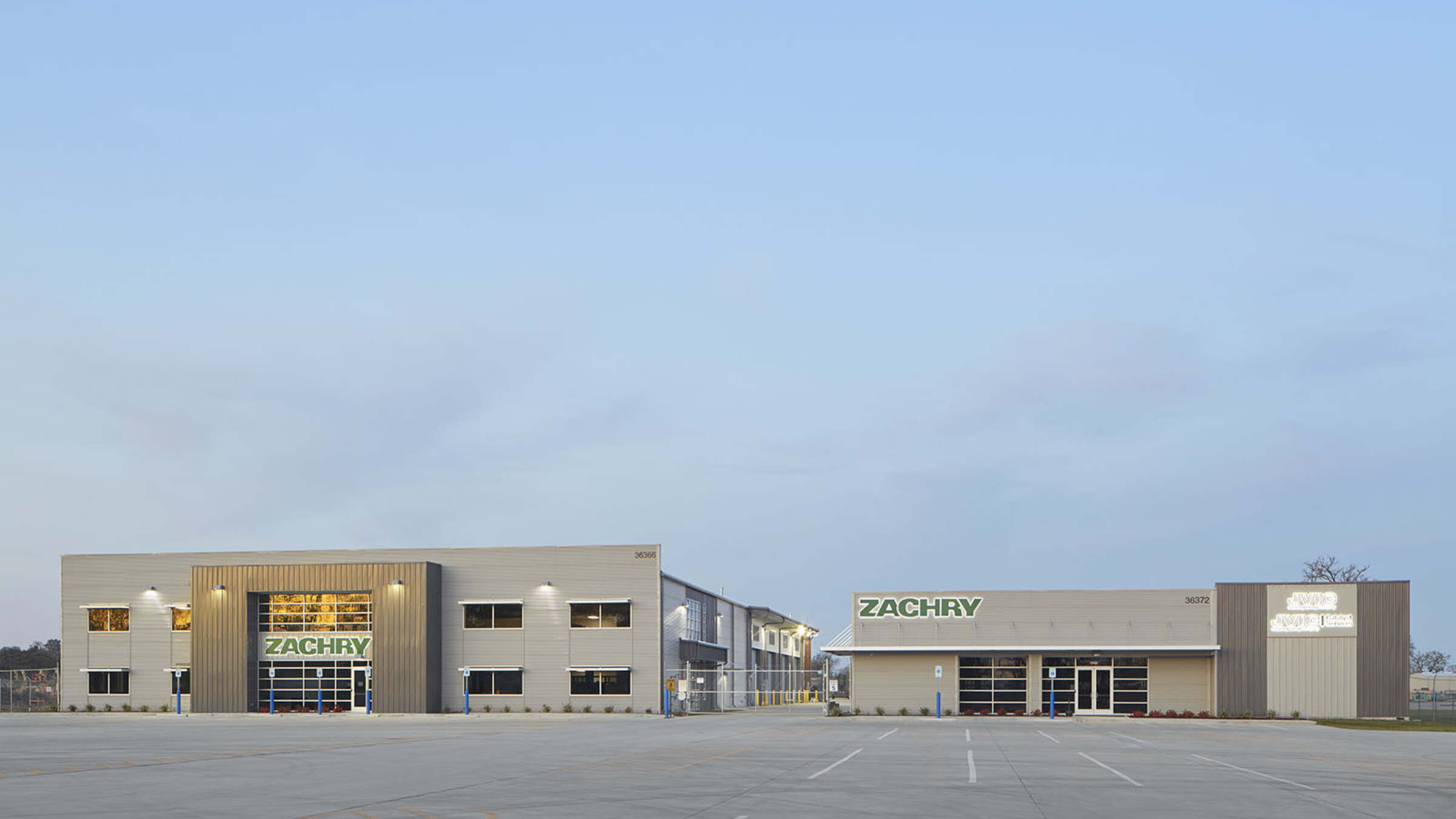 Zachry Construction
The Zachry Group's Industrial Division worked with Grace Hebert Curtis Architects to develop a master plan that includes two completed buildings and a third now in development. The multi-million-dollar project will help the contractor to provide centralized engineering, fabrication, staffing, procurement and construction services for the region.
The site consists of a two-story, 15,000-square-foot office building with an attached 15,000-square-foot integrated warehouse. On the same parcel is a single-story, 7,200-square-foot Training Facility, which provides a staging location for the Zachry Group's ongoing training and employment needs. The development also includes a dedicated 4-acre lay-down yard with a fabrication shop. The lay-down yard provides timely access to materials and an additional equipment staging area.
The building on the left houses administration space as well as breakrooms but is primarily dedicated to preparing and loading vehicles with the proper equipment and materials before they go into the field. The area also provides space for sanitizing and storing equipment that has returned from a job site.
The building on the right is the company's training facility and also houses Human Resources offices. The facility allows the company to evaluate prospective employees on site via testing kiosks and computers spread across two classrooms. Applicants can also demonstrate their hard skills in two testing bays. Careful design keeps public and private spaces separate and secure, and ample lighting of both facilities was important for security purposes.
Project Size: 30,000 square feet
Location: Port Allen, LA
Completed: 2019
Researching Zachry Construction's Needs
In developing the campus, Grace Hebert Curtis Architects visited multiple facilities already owned by the company to learn more about what was and was not working in the existing spaces. The result is a contemporary, efficient, high-performing campus that addresses all of the company's needs.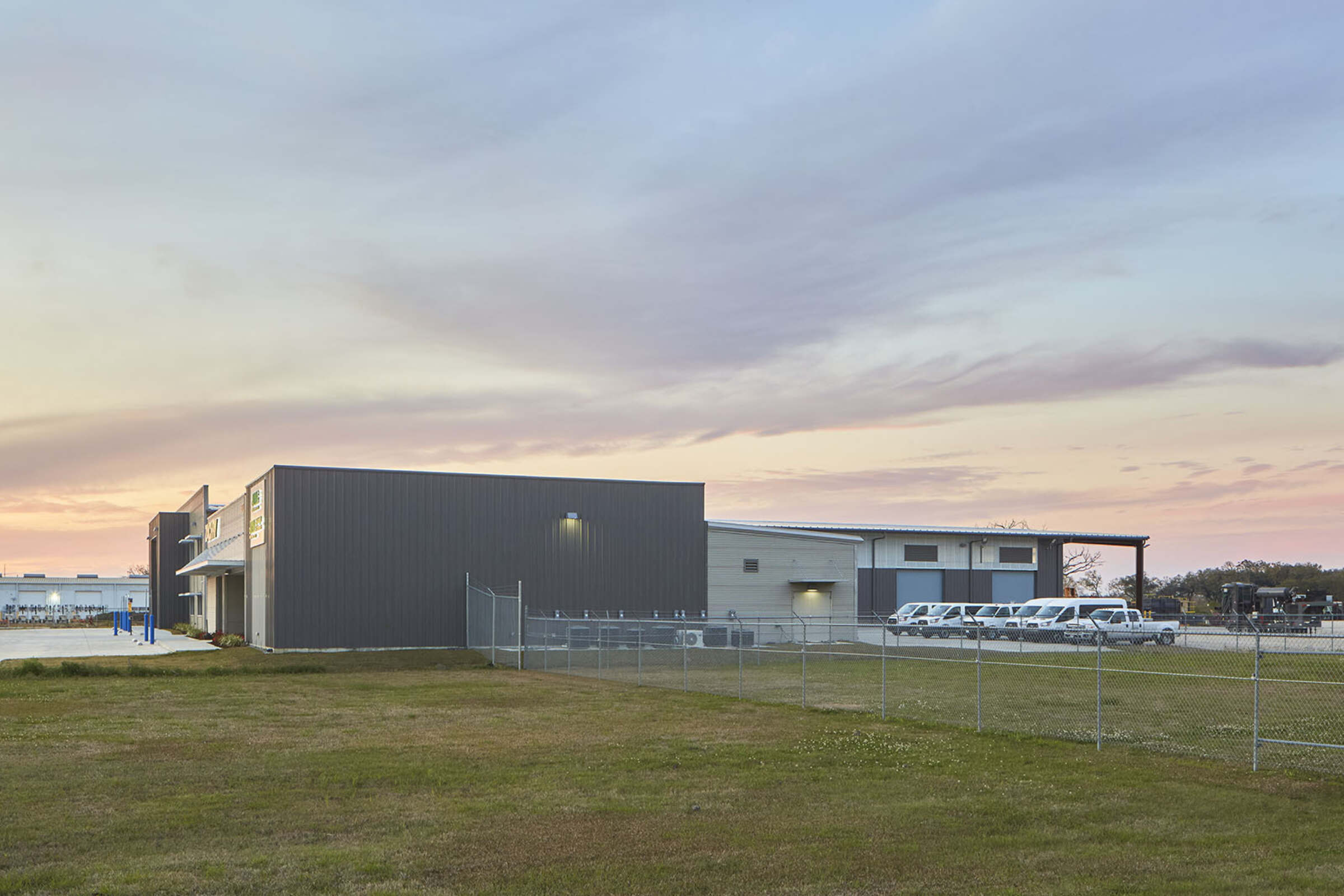 Like What You See?
As a complete design studio, Grace Hebert Curtis offers all of the services necessary to fulfill your vision.
Contact Us Today
Related Projects