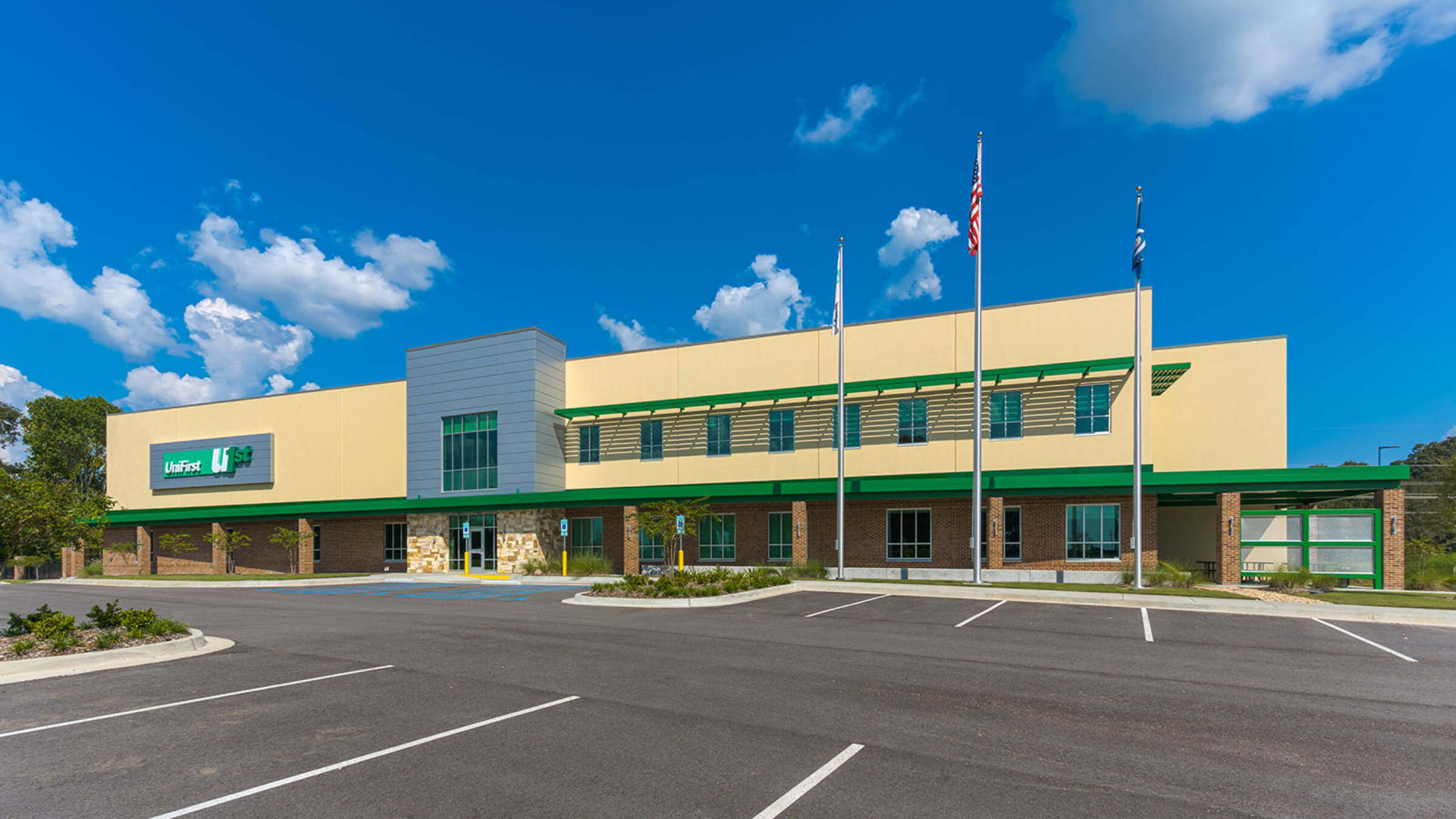 Unifirst
When Unifirst, one of North America's largest workwear and textile service companies, decided to establish it first facility in Louisiana, the organization sought the design expertise of Grace Hebert Curtis Architects. The firm used highly specialized 3D modeling to coordinate all building systems (both vertically and horizontally) to ensure an ideal and harmonious flow of equipment, operations and automations. The end product is a modern, efficient single-story industrial laundry facility that includes administrative spaces and features exterior branding.
Project Size: 65,000 square feet
Location: Baton Rouge, LA
Completed: 2016
Custom Features
The structure includes a custom hanging auto-conveying system, multiple truck bays and its own wastewater treatment plant. It also meeting high wind requirements and supports the significant weight of large-scale industrial extractors and washers via 12-inch-thick concrete pads. A 14-foot-deep trough facilitates water extraction from the washers.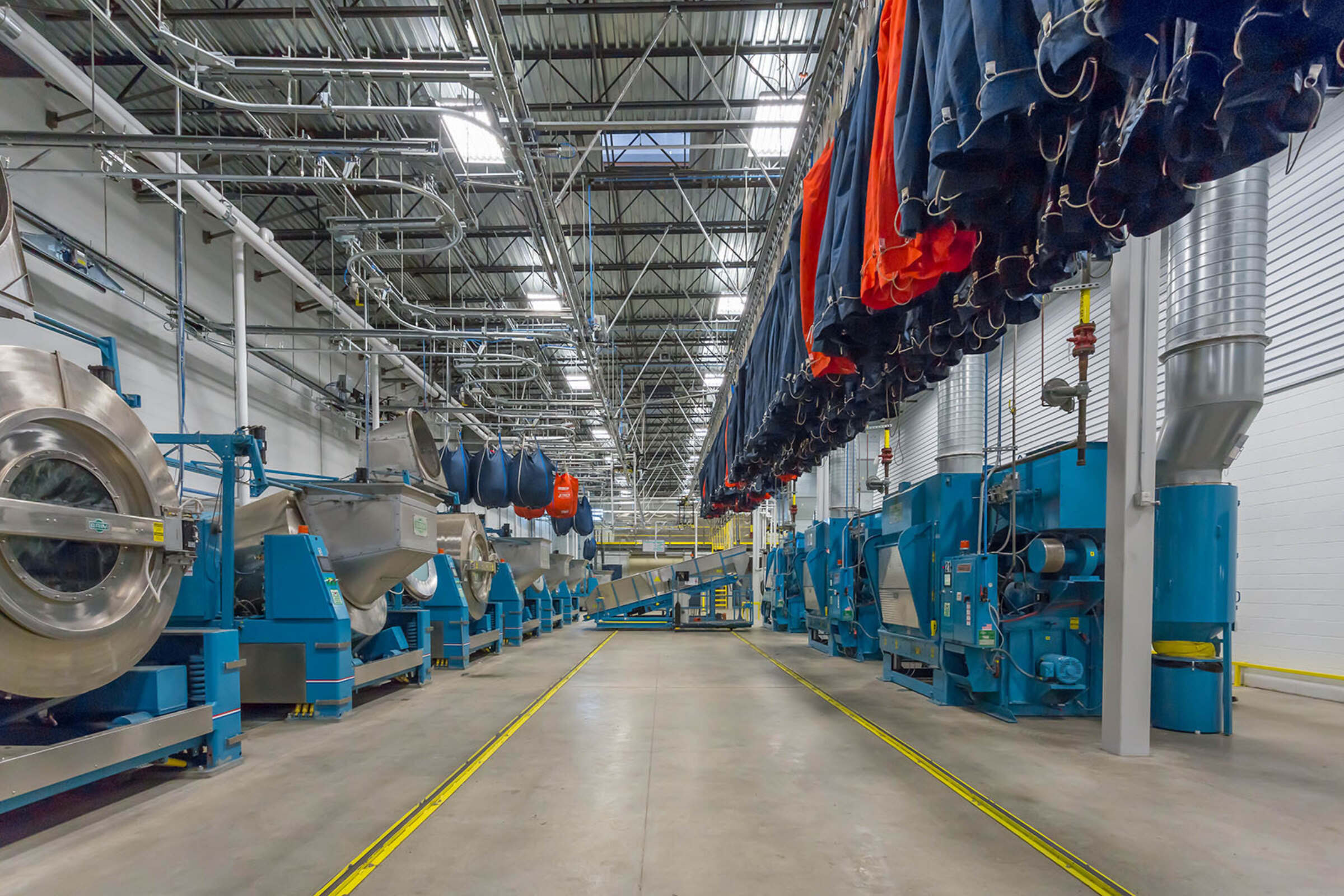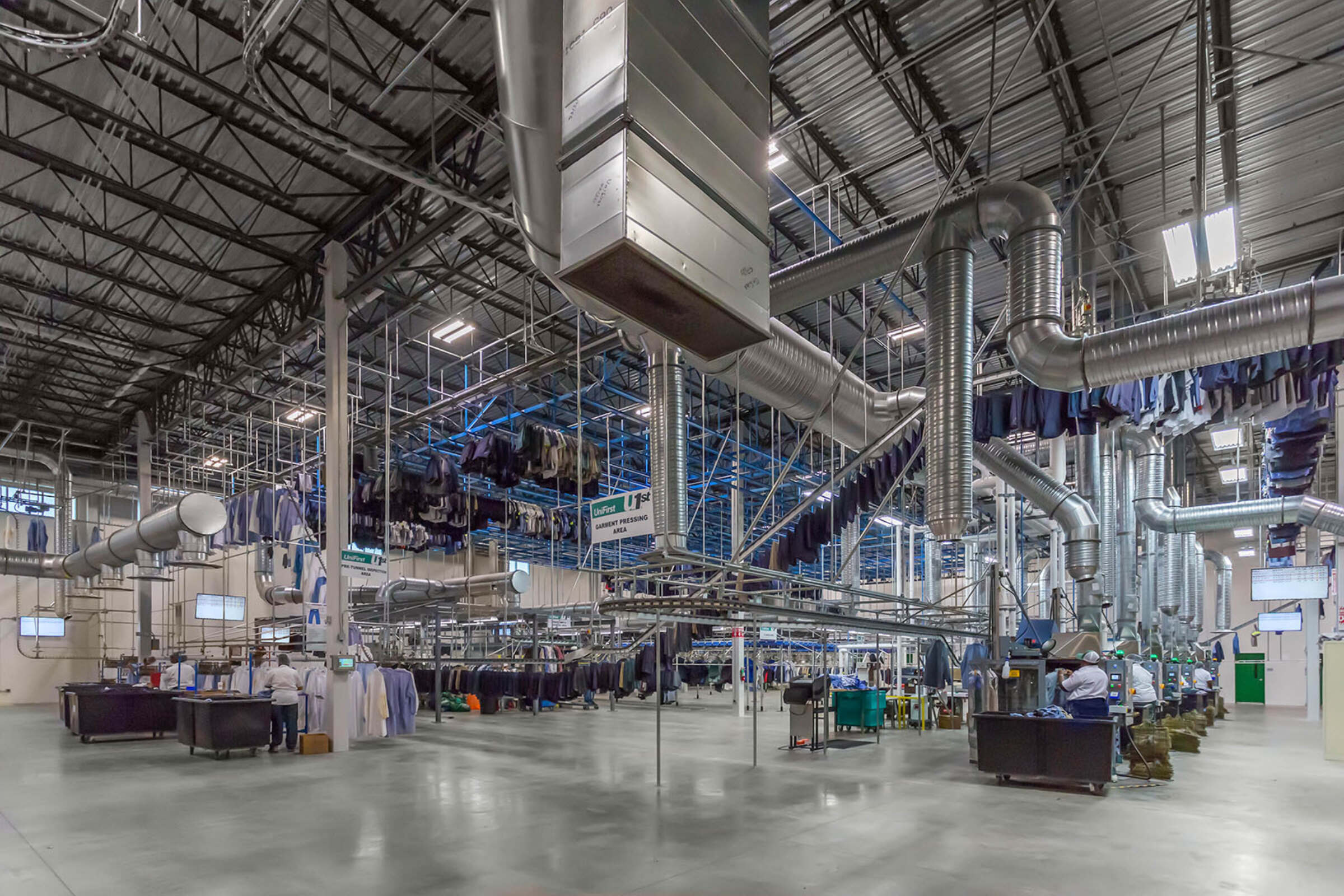 Hyper Specific Designs
All ductwork was fabricated in the field off of Grace Hebert Curtis Architects' drawings. The hyper specific designs helped to avoid fabrication changes, and there were zero systems conflicts in the finished facility. Conveyers, which are critical to the client's operations, move seamlessly throughout the entire structure.
Like What You See?
As a complete design studio, Grace Hebert Curtis offers all of the services necessary to fulfill your vision.
Contact Us Today
Related Projects