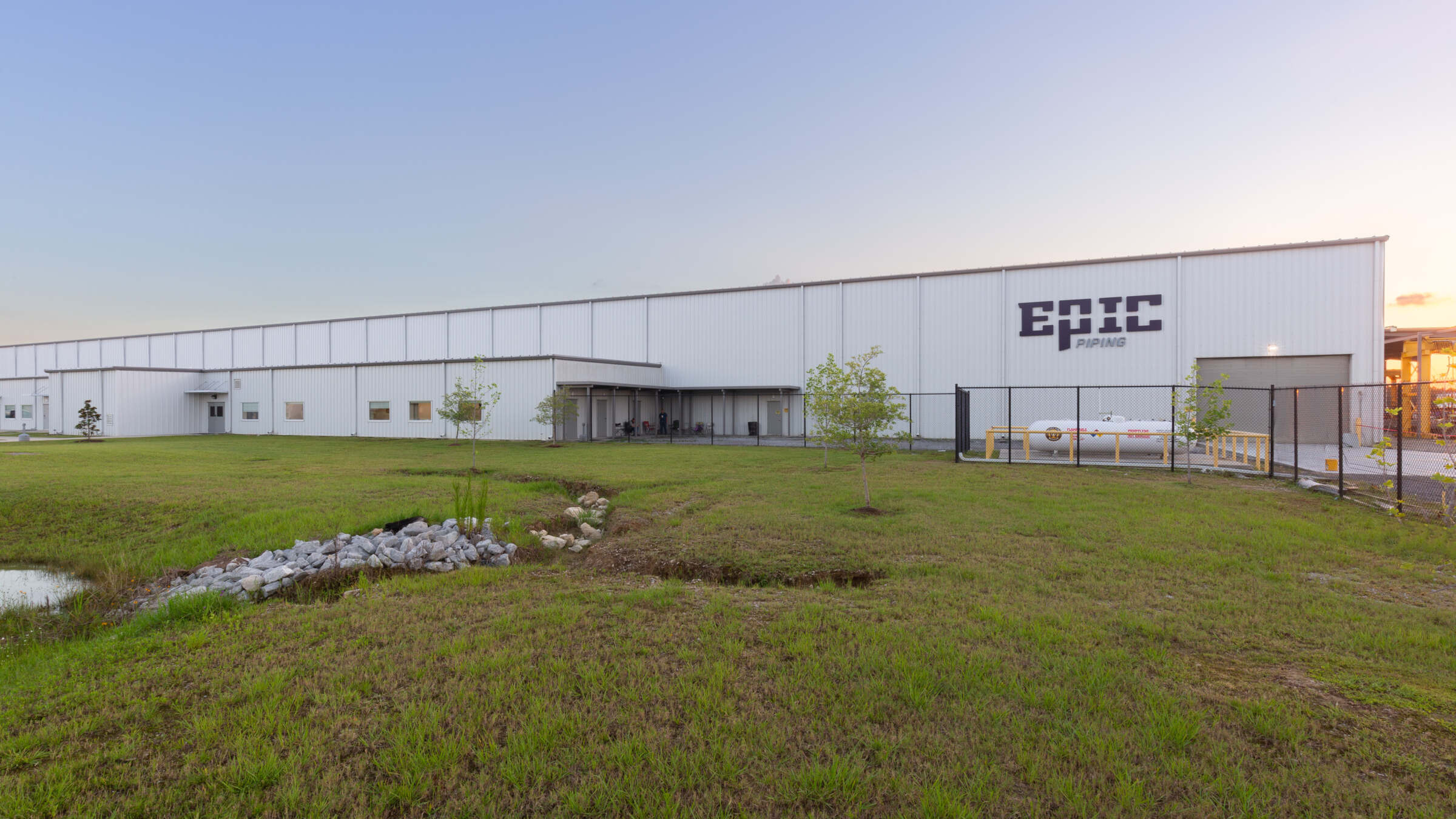 Epic Piping
The 268,000-square-foot Epic Piping production facility sits on a rural 77-acre site and is the first pipe fabrication facility in the state that is fully temperature-controlled. Designed by Grace Hebert Curtis Architects, the structure utilizes low-flow air circulation to avoid disruption to welding processes.
The building was also a first for the company as it was designed to contain the entire fabrication process under one roof, from cutting raw material to painting finished products. Rethinking the production process and avoiding exposure to the elements has increased production and improved overall quality.
Grace Hebert Curtis Architects also conducted master planning exercises with the company, as Epic Piping will add new welding bays and an office building to the site in the future.
Project Size: 268,000 square feet
Location: Livingston, LA
Completed: 2016
Ensuring Fabrication Flexibility
The highly technical project required the Grace Hebert Curtis Architects team to learn everything possible about the client and product, from understanding material and equipment weights to ensuring fabrication flexibility.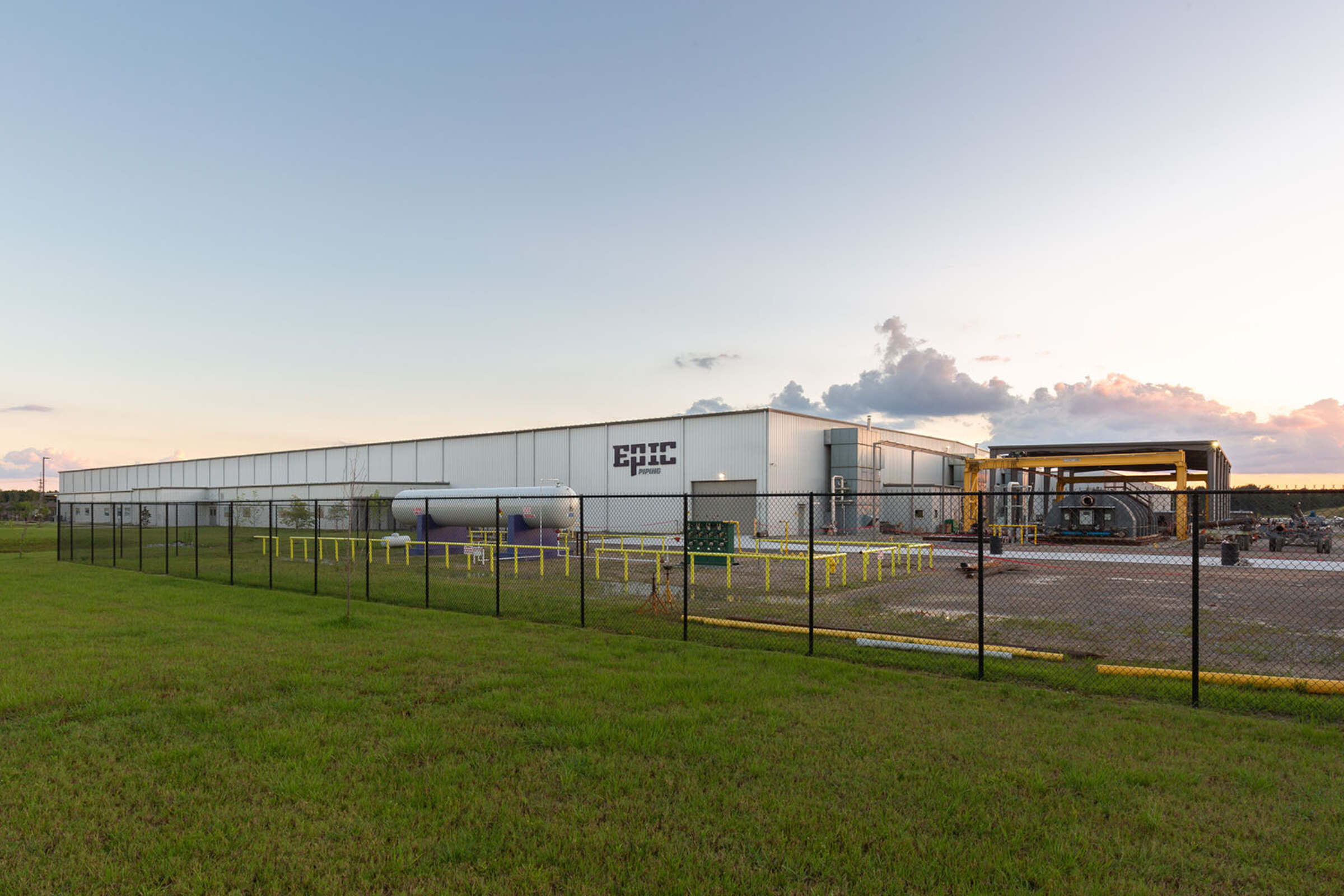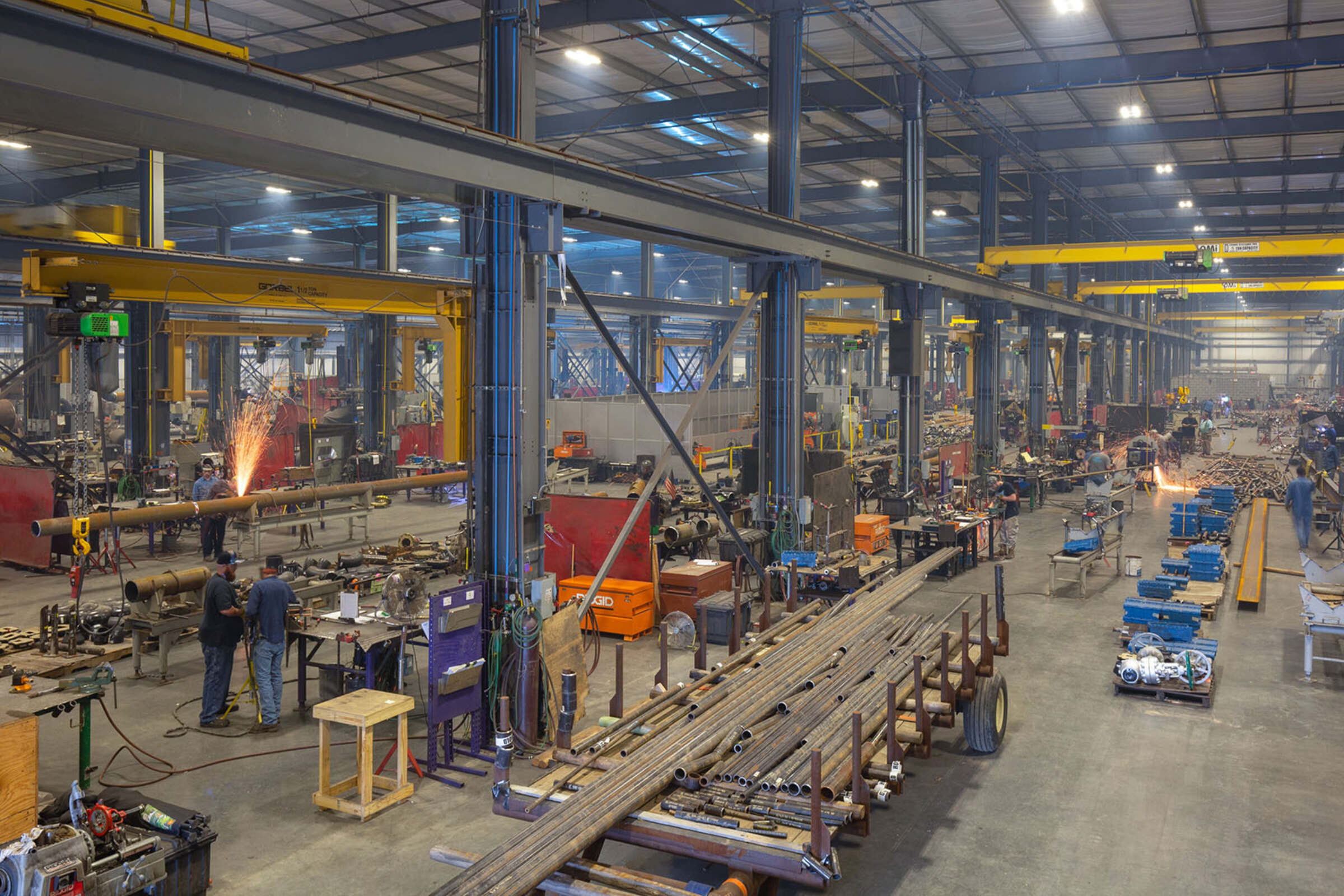 Built For Large-capital Projects
The facility includes five fabrications bays with segregated carbon and alloy bays. The state-of-the-art facility also features six climate-controlled paint booths and fur-blasting booths as well as a large robotic cutting and welding area that can handle quick-turn and large-capital projects.
Creating Automation Models
Grace Hebert Curtis Architects also developed an automation model to help the client better understand the flows of work, material and finished products.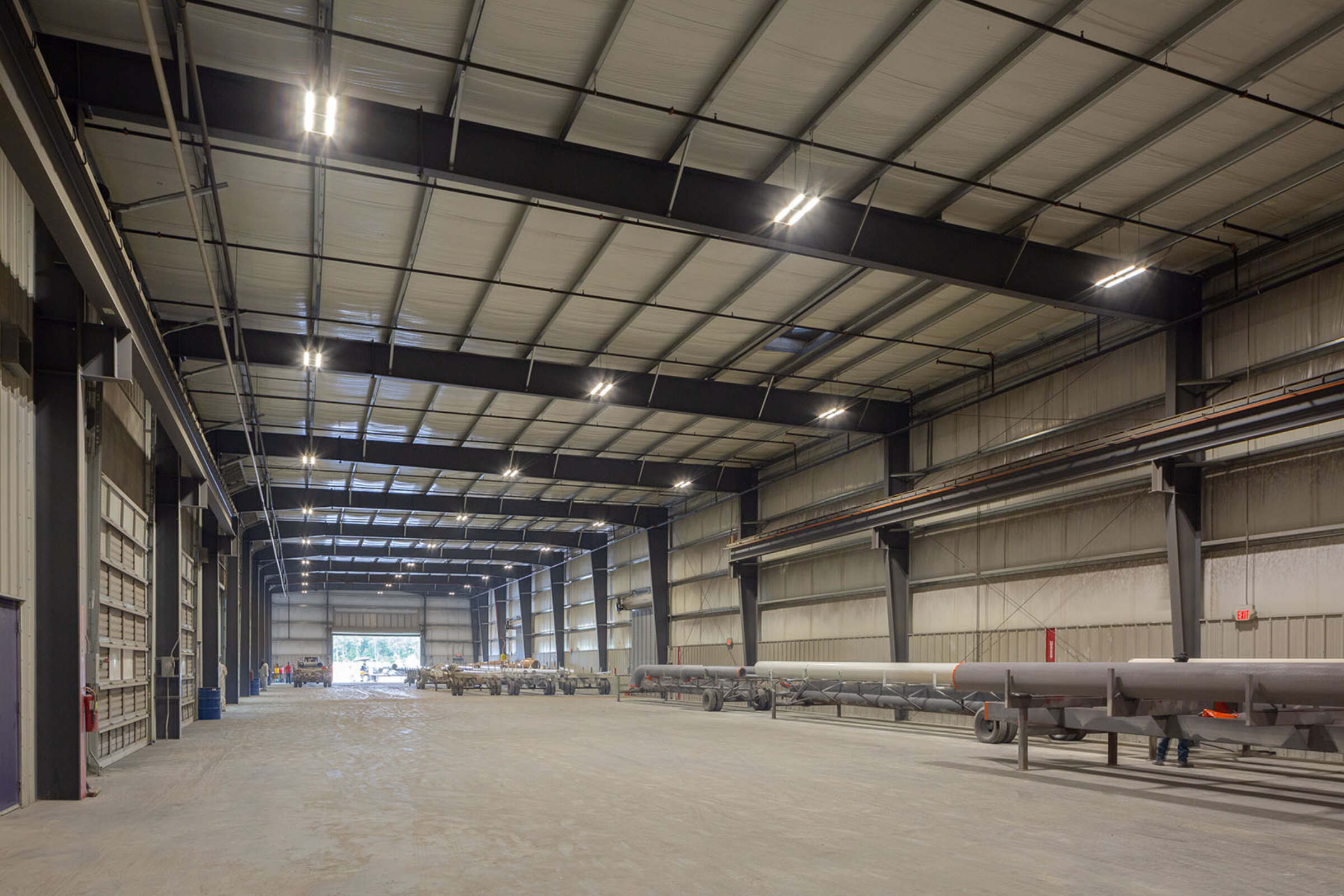 Like What You See?
As a complete design studio, Grace Hebert Curtis offers all of the services necessary to fulfill your vision.
Contact Us Today
Related Projects