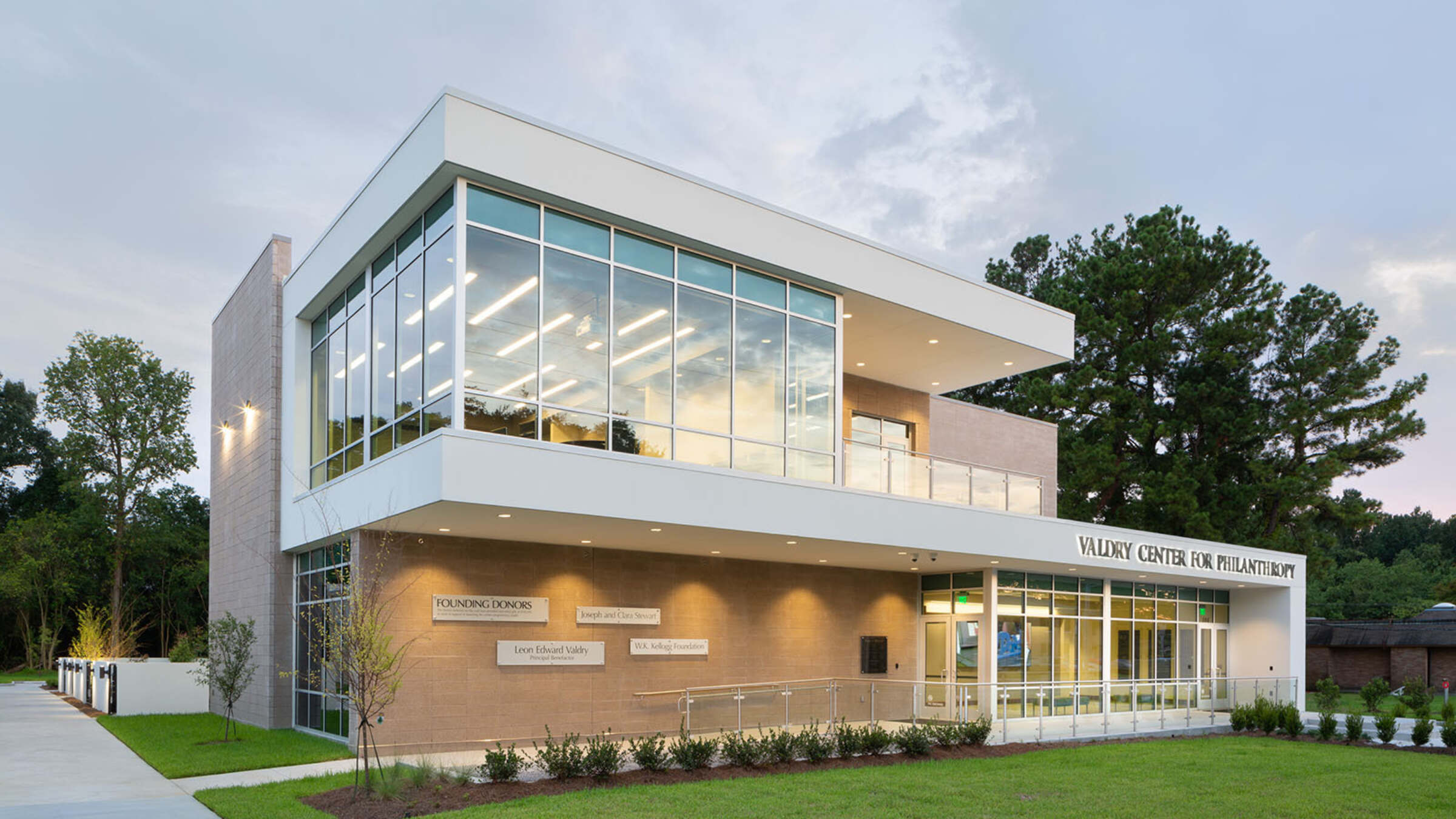 Valdry Center for Philanthropy at Southern University
The new Valdry Center for Philanthropy at Southern University in Baton Rouge is an academically based research center focused on philanthropic student research and nonprofit management. The center seeks to educate the socially conscious student in the emerging field of philanthropic studies through exploring the economic, historical, and philosophical rationales for voluntary action in the local, national and international arenas.
Grace Hebert Curtis Architects designed the center to include a state-of-the-art auditorium, classrooms, conference rooms, administrative offices and public spaces. This will help the university in its goal to expand master's degree programs in public policy and philanthropic studies as well as to develop continuing education offerings and research opportunities.
Project Size: 12,000 square feet
Location: Baton Rouge, LA
Completed: 2019
Plethora Of Amenities
The center's first floor features two modern classrooms with all the capabilities that students have come to expect: ample electrical outlets, ethernet ports, a projector with HDMI support and drop-down microphones.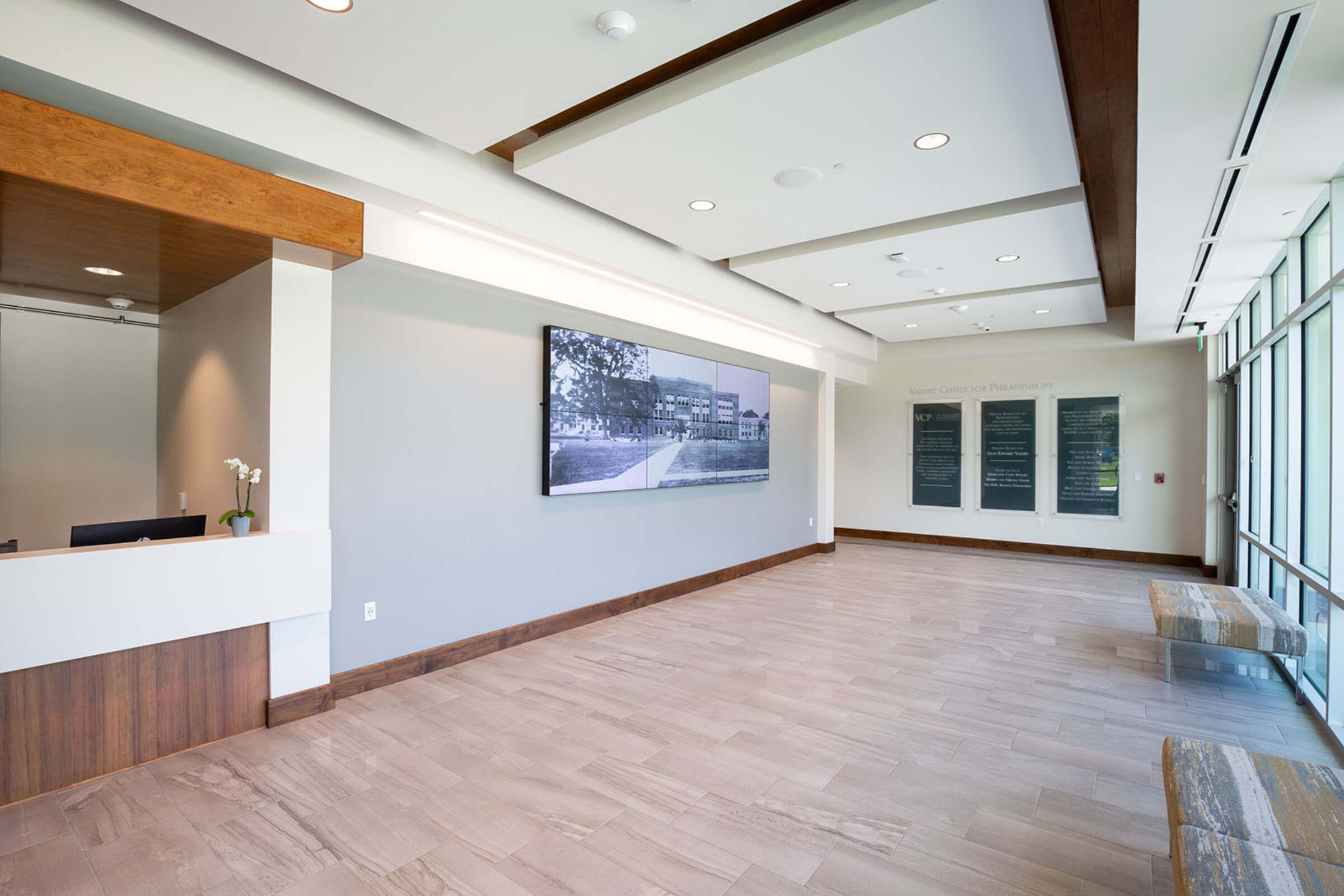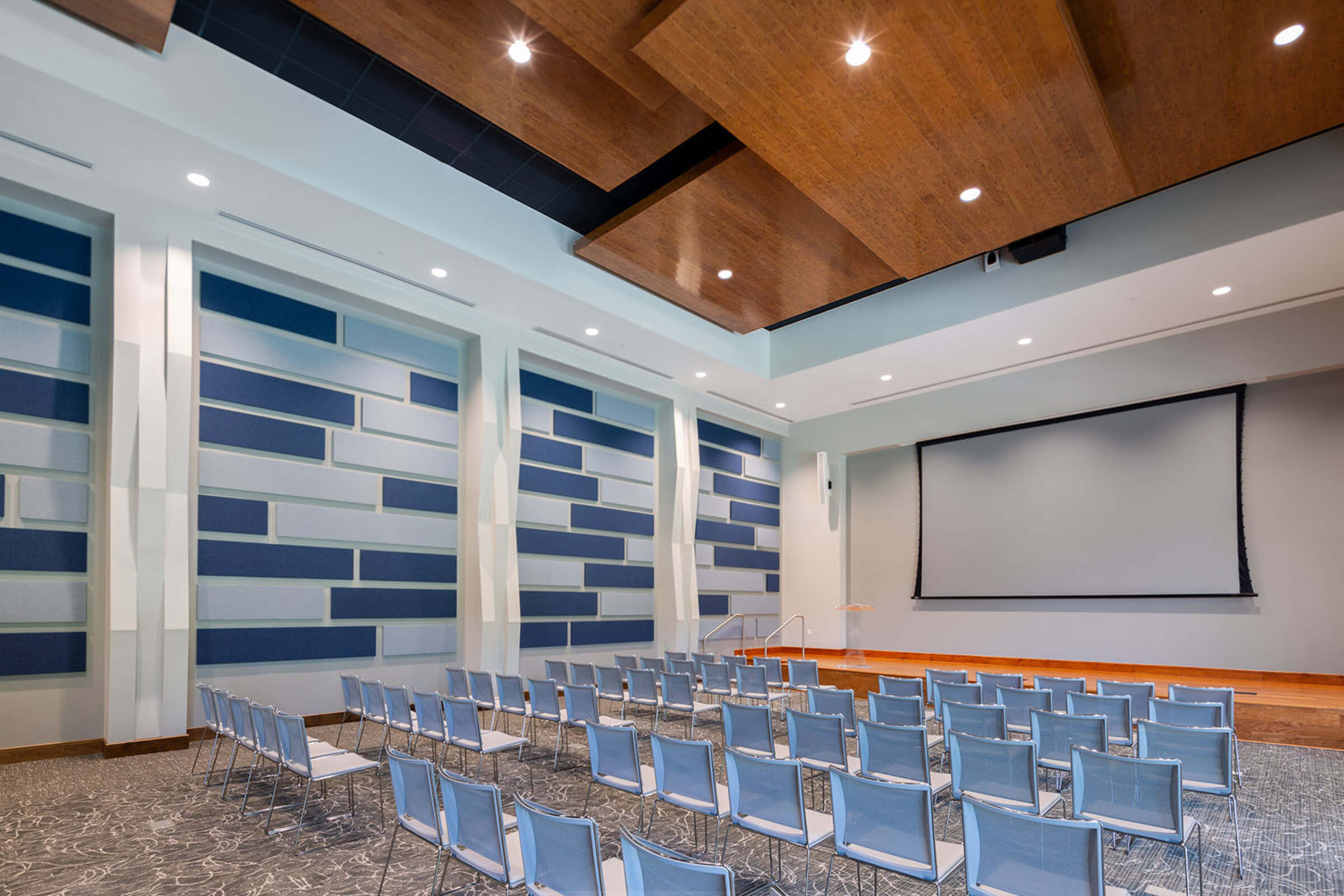 Designed For Large Capacity
The first floor features a large auditorium capable of hosting up to 300 people. The space is also available to outside organizations and events.
Separated Administration
The second floor includes a conference room as well as administrative offices for the University Foundation and Valdry Center staff.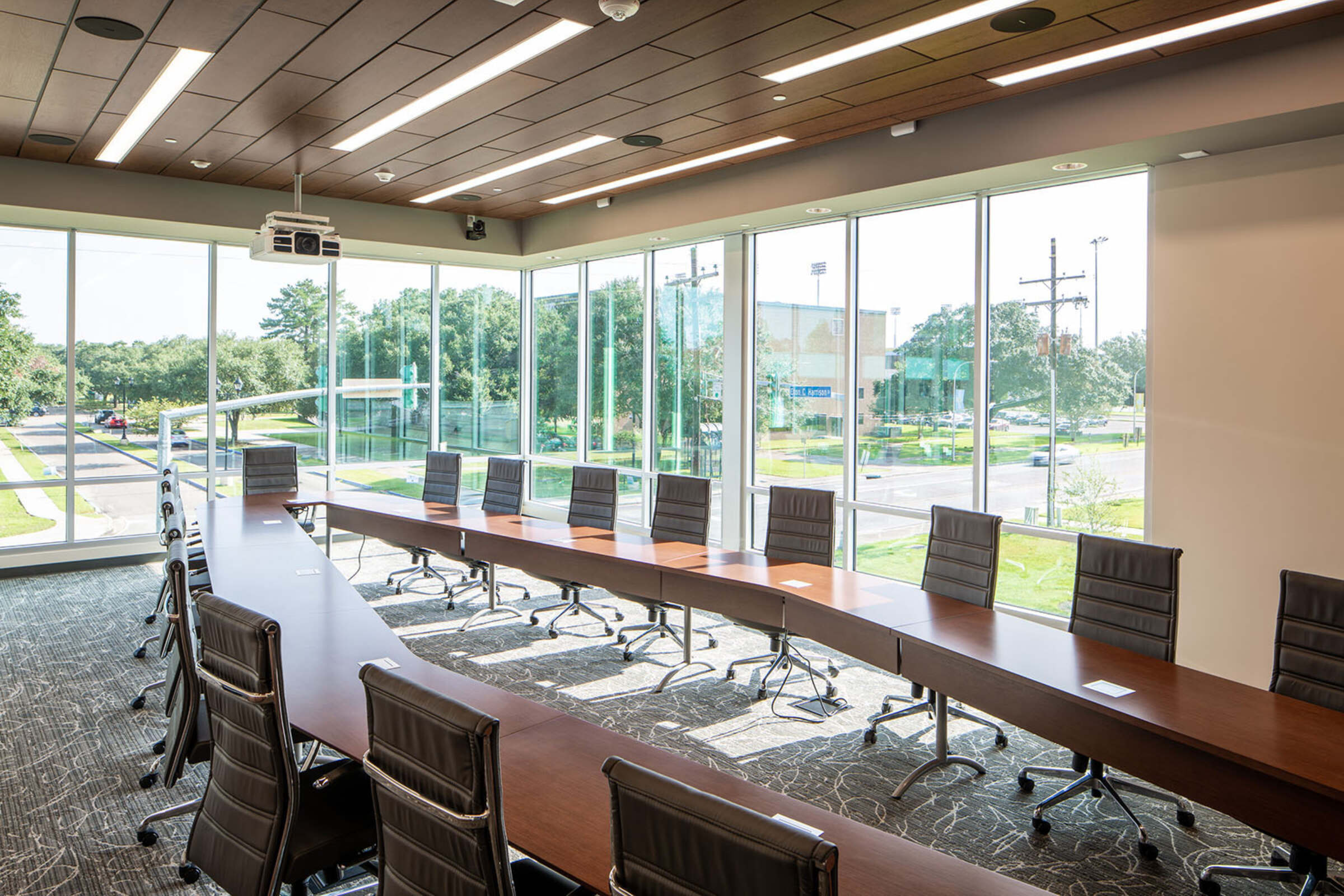 Like What You See?
As a complete design studio, Grace Hebert Curtis offers all of the services necessary to fulfill your vision.
Contact Us Today
Related Projects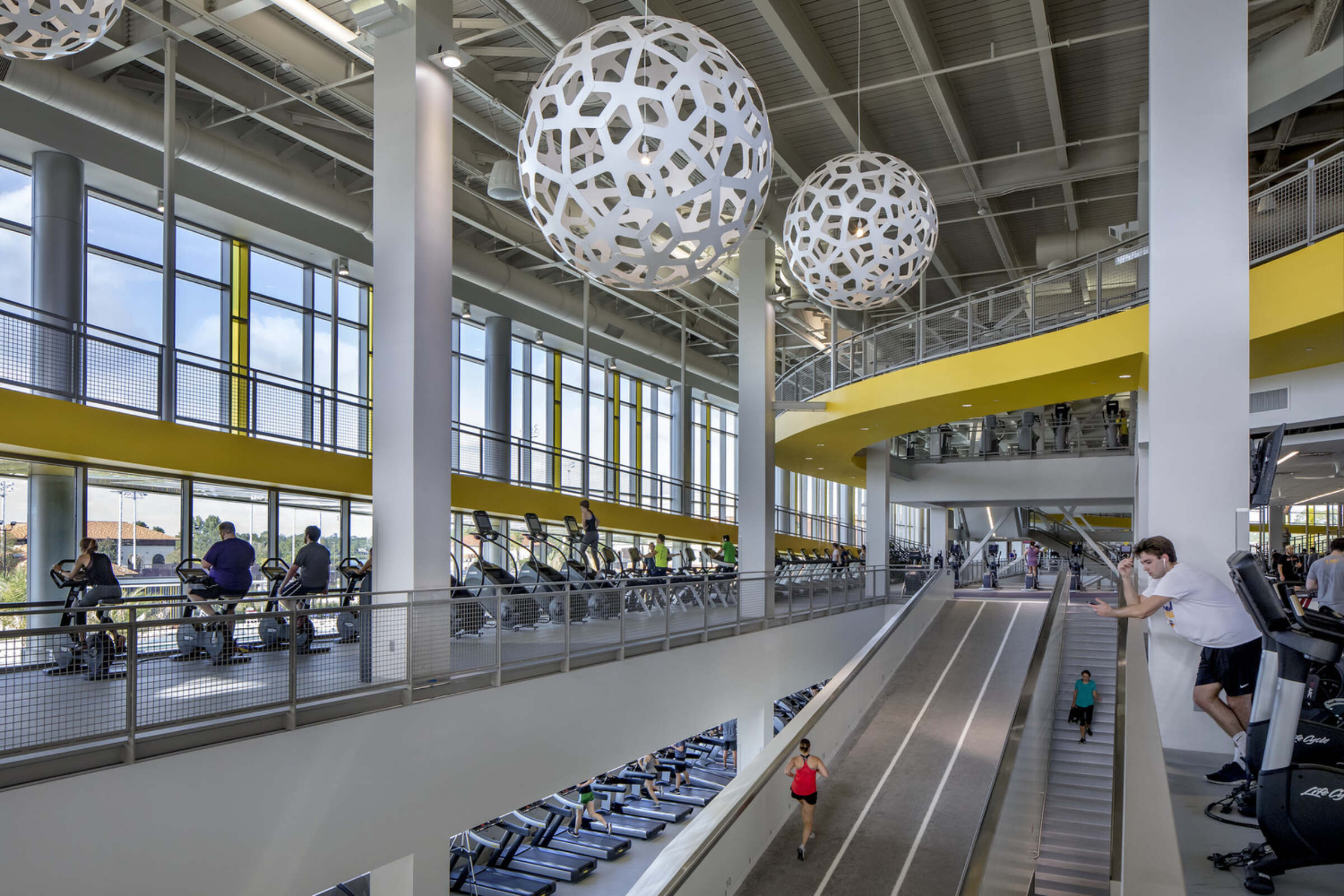 LSU Student Recreation Center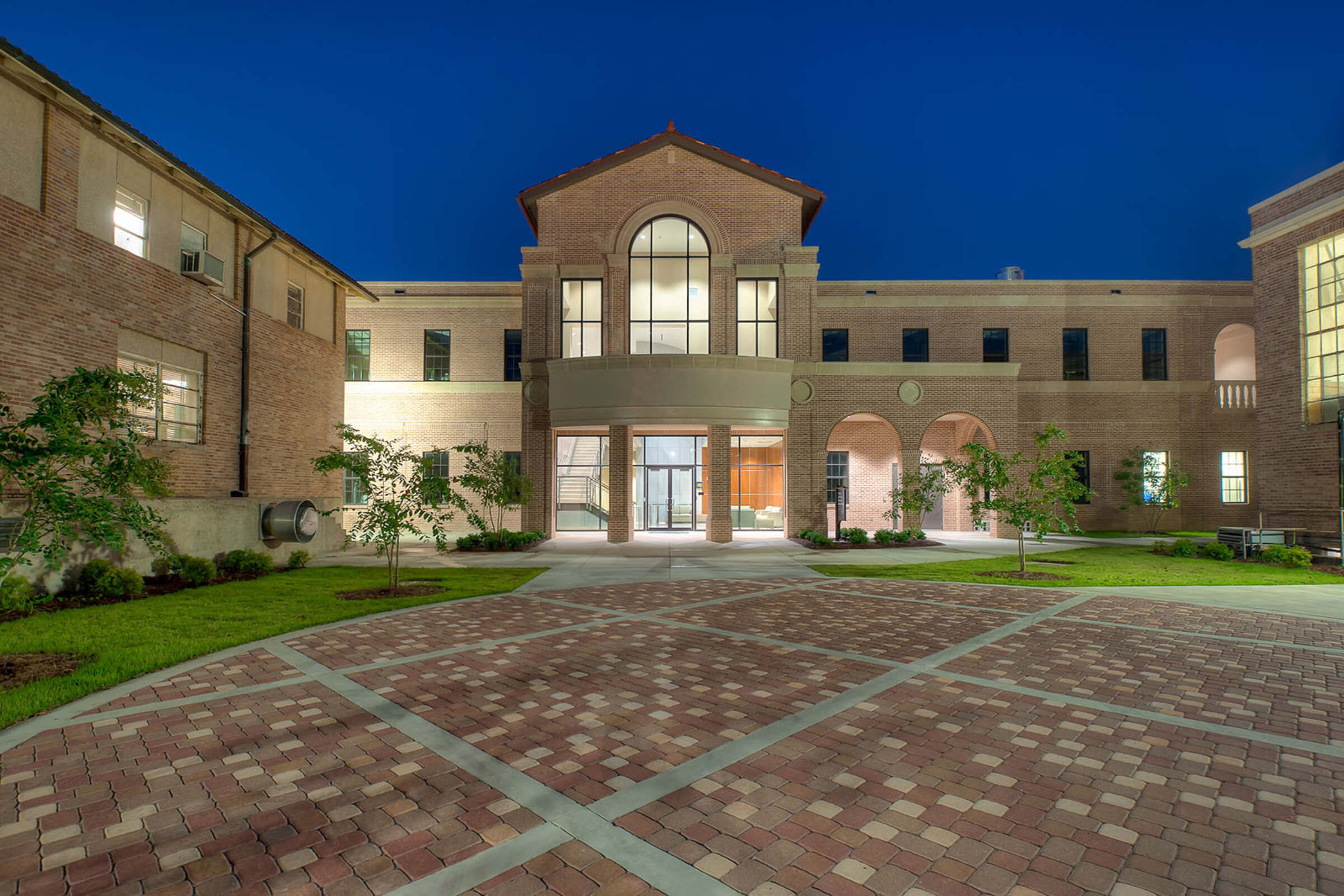 Louisiana State University Animal & Food Sciences Laboratory Building