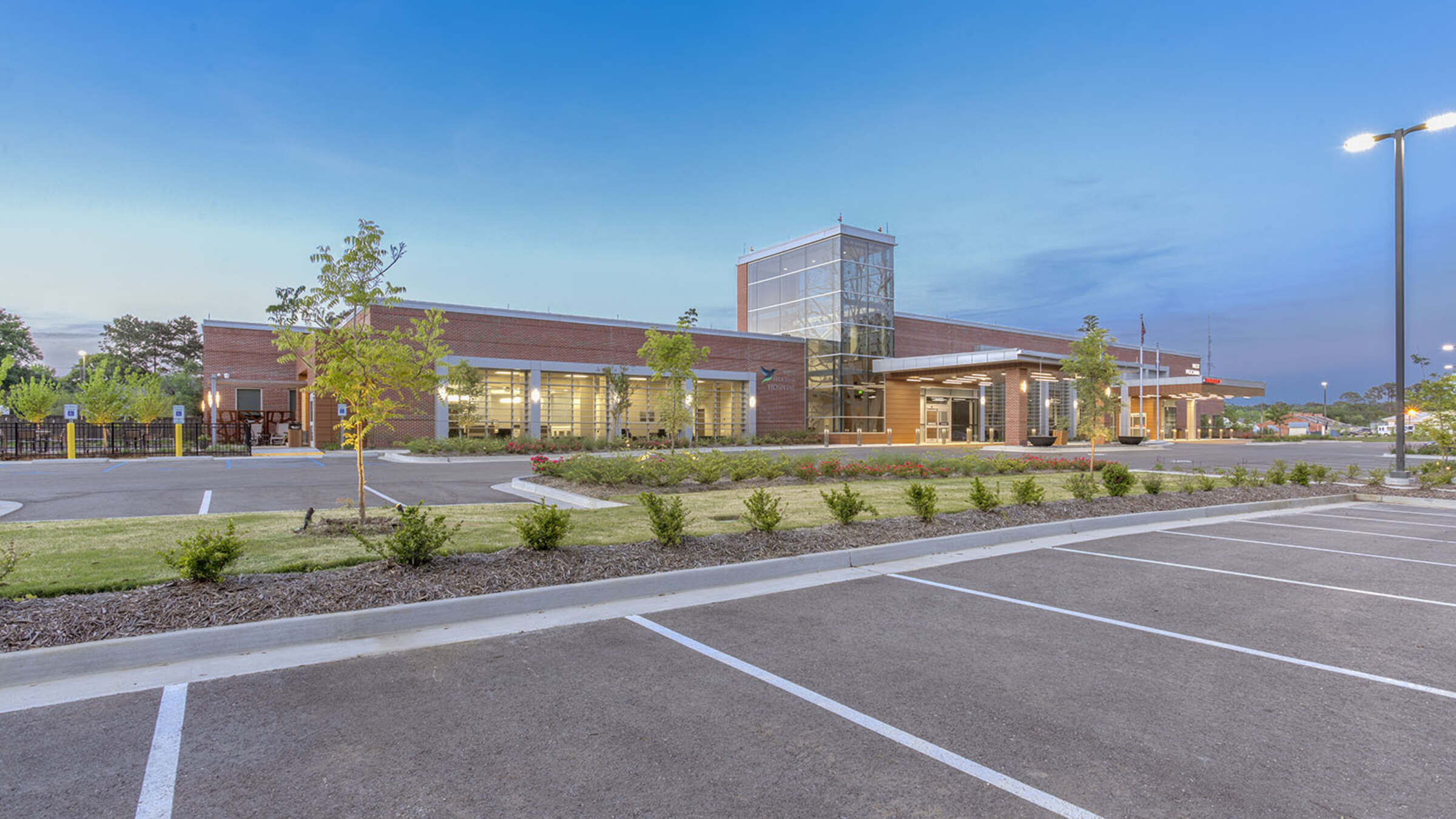 West Feliciana Parish Hospital
The completion of the West Feliciana Parish Hospital marked a new era in regional healthcare design and delivery. At roughly 52,000 square feet, the new facility is almost three times as large as its predecessor and represents a true shift to 21st century technology and services.
Upon completion in 2017, the hospital quickly became a model for rural healthcare systems. The patient-centered facility is equipped with state-of-the-art technology, including an electronic medical record system, telemedicine capabilities, high-tech data management and low-voltage systems as well as upgraded security.
The emergency area is larger than the entire previous hospital and comprises nearly one third of the new building. It includes a private triage area and six universal exam rooms with two large trauma rooms as well as a separate check-in and waiting room. It also supports a broader spectrum of laboratory services with shorter wait times.
Patients and visitors can enjoy ample parking and vibrant landscaping as they approach the eye-catching two-story glass entrance. The prominent, tower-like structure features a beautiful oak tree pattern and allows an abundance of soothing natural light into the lobby and seating areas.
Project Size: 26,900 square feet
Location: St. Francisville, LA
Completed: 2012
Charming Yet Functional
The contemporary interiors feature local materials, such as a popular brick, as well as different architectural elements, a calming color and texture palette, and clear way-finding signage.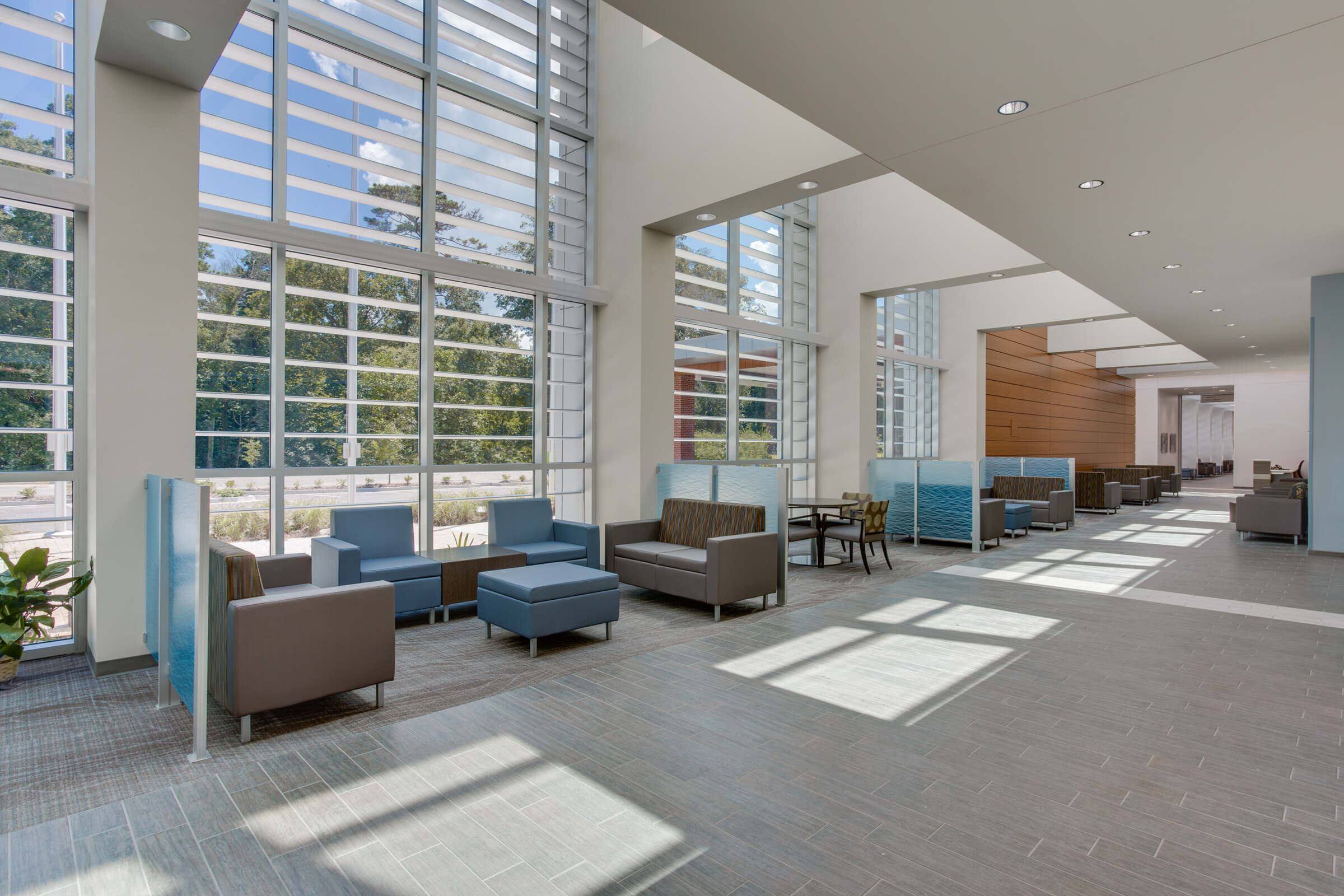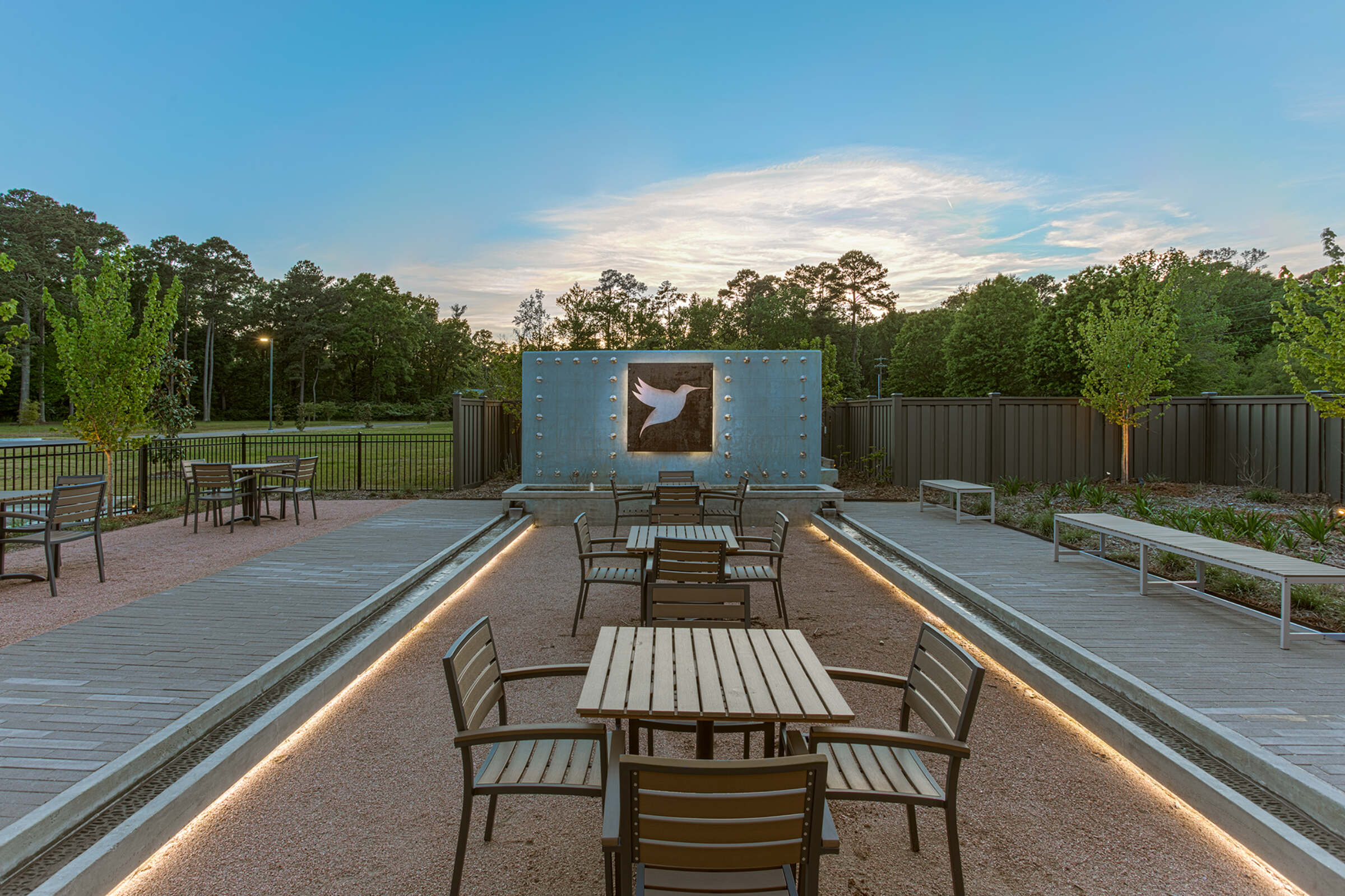 Meeting Your Needs
Other amenities include conference rooms and classrooms for community education, private family consulting areas, a non-denominational chapel, an upgraded café-style dining area, and a variety of more intimate and comfortable waiting areas and lounge spaces.
Helping to Heal
Outpatient diagnostic areas consist of imaging services such as general radiology, CT scan, MRI and nuclear medicine. A dedicated area for women's imaging features mammography, bone density and two ultrasound rooms.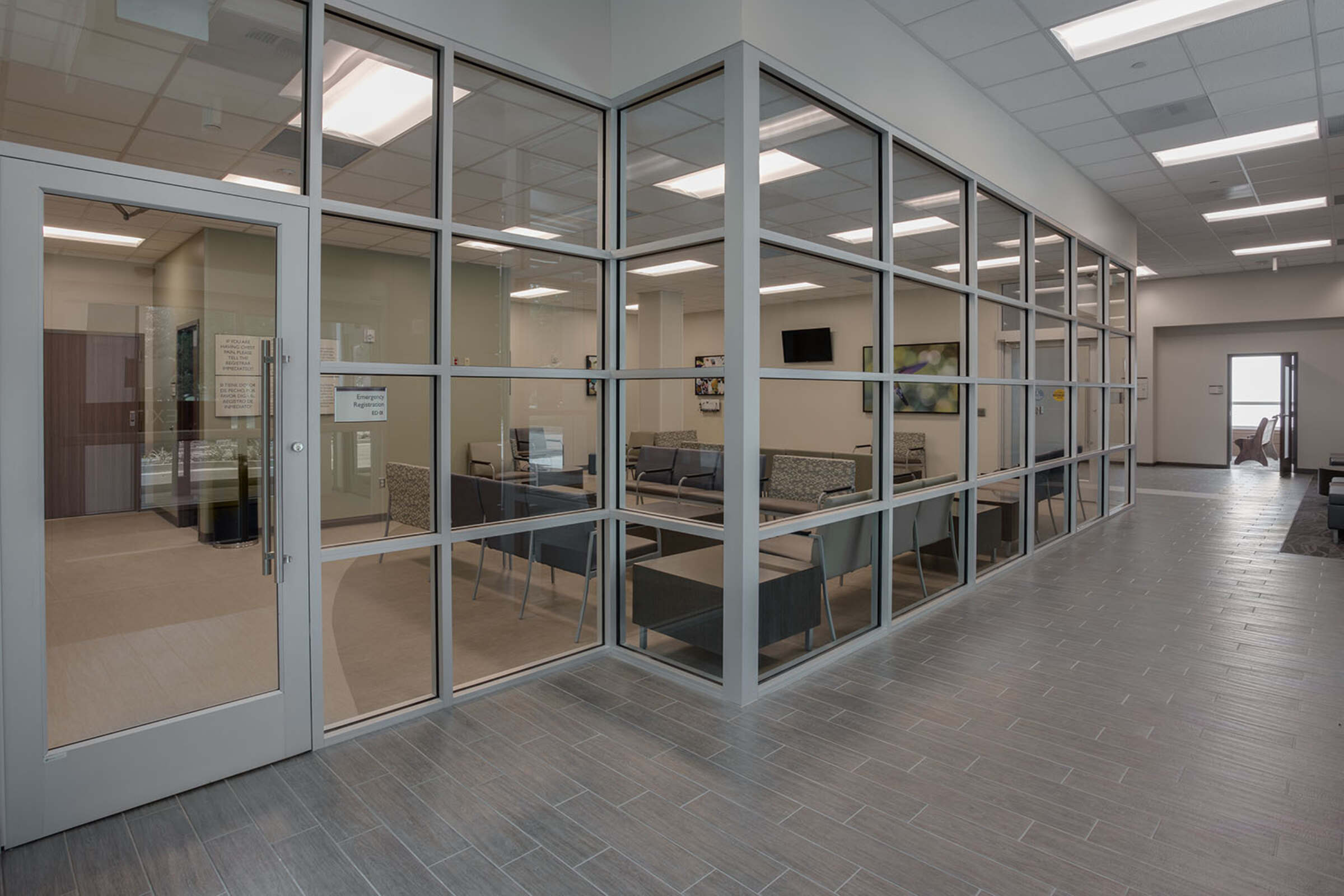 Like What You See?
As a complete design studio, Grace Hebert Curtis offers all of the services necessary to fulfill your vision.
Contact Us Today
Related Projects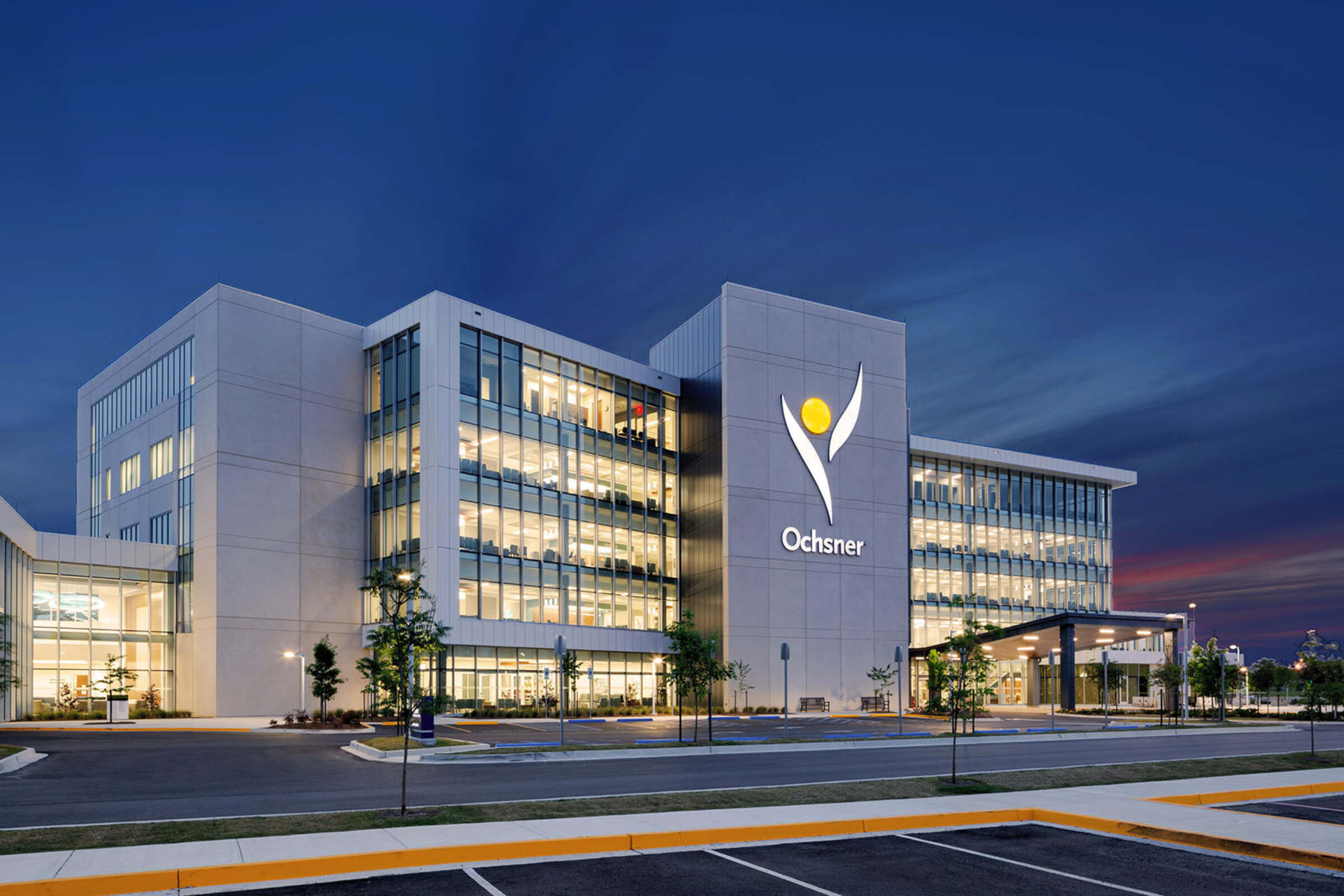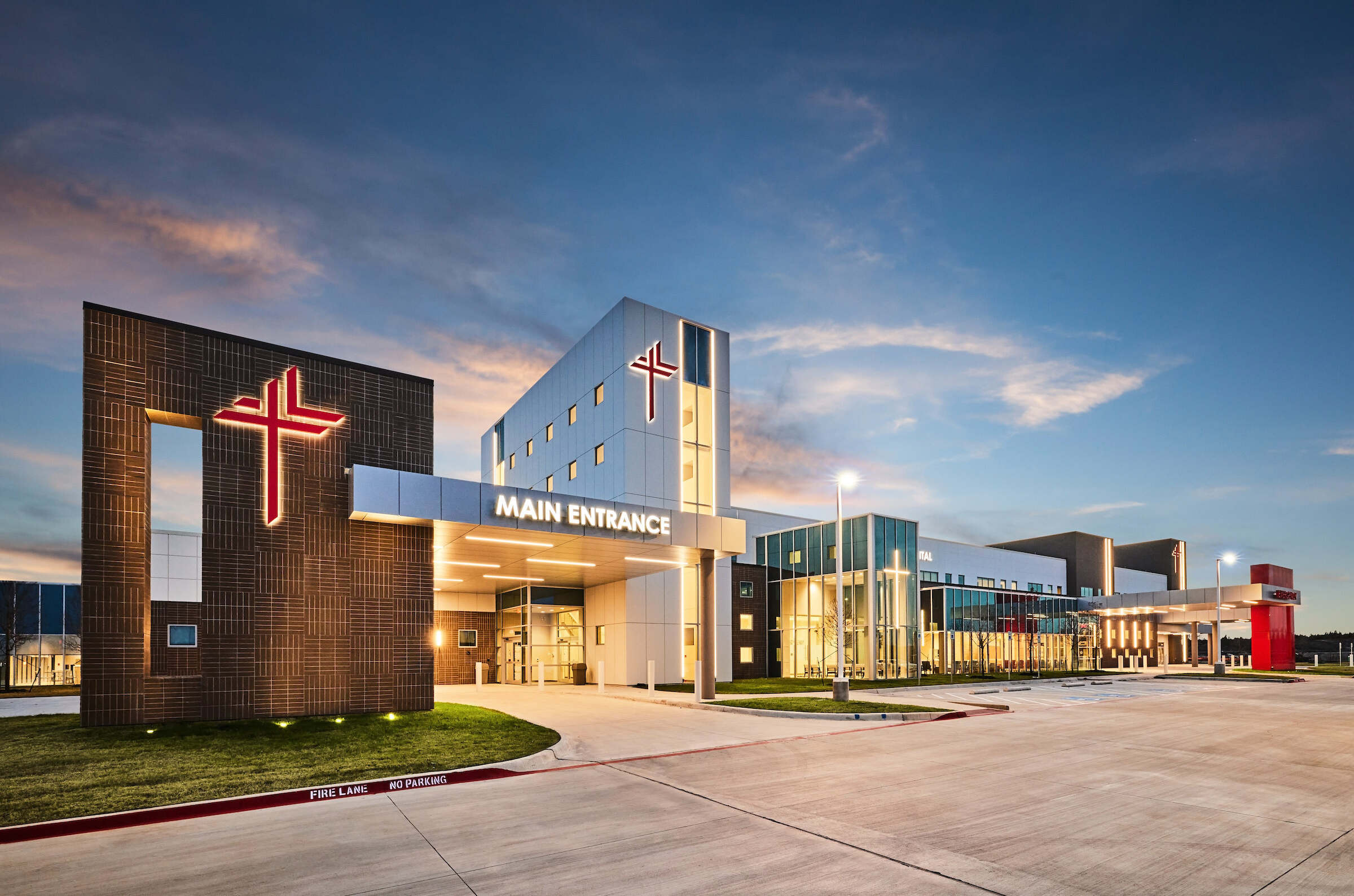 Trinity Regional Hospital Sachse