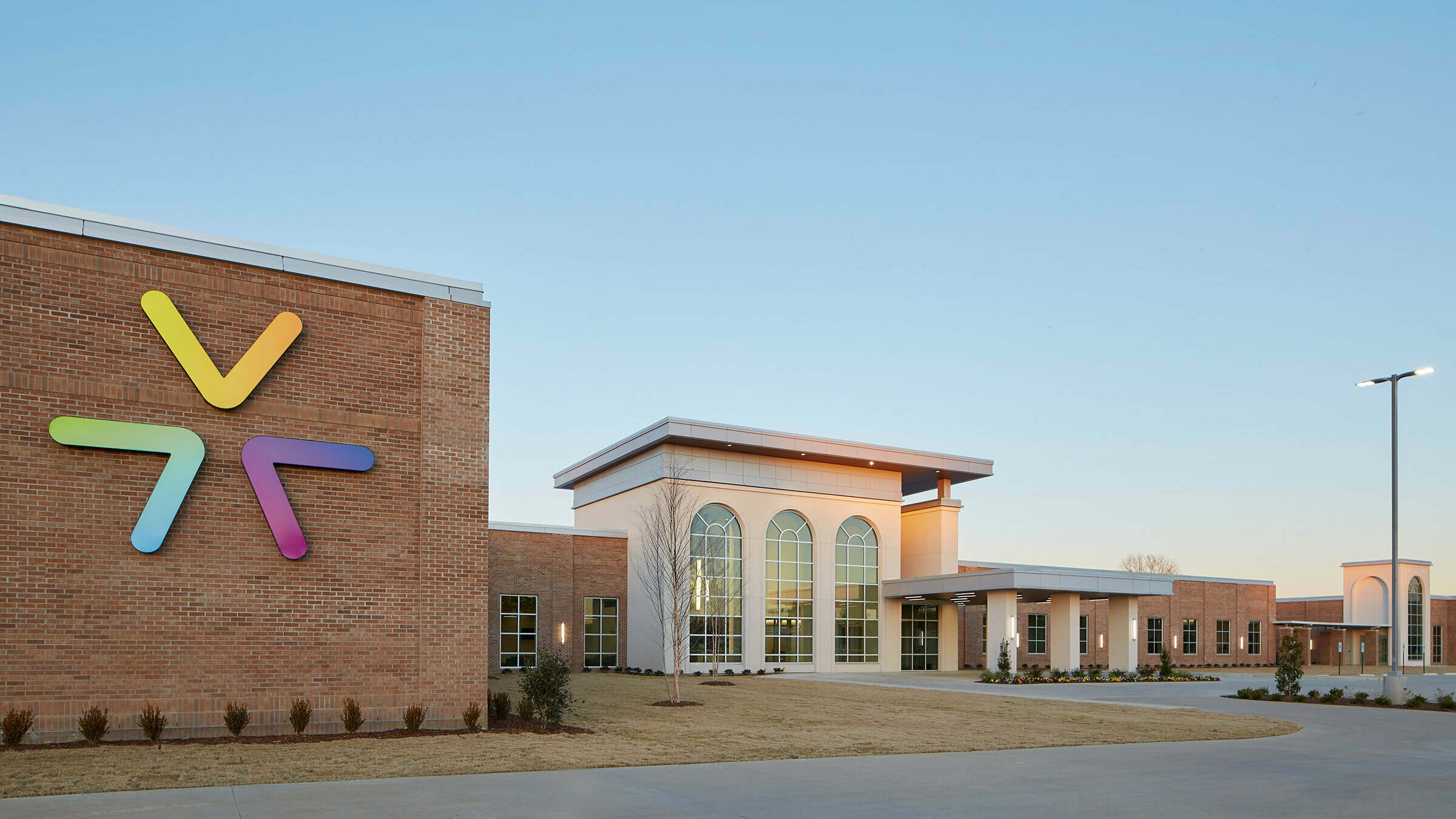 Trinity Medical
Trinity Medical, a 25-bed critical-access hospital located in the rural community of Ferriday, Louisiana, opened in early 2021. The state-of-the-art, 61,000-square-foot facility replaced the former Riverland Medical Center, which had served the community since 1964.
The new and improved Trinity Medical, designed by Grace Hebert Curtis Architects, offers inpatient and outpatient services via a surgical suite, two intensive care units and an eight-room ER. Recognizing aging trends and evolving patient needs, the new facility was designed to adapt to a variety of care modalities. For example, of the hospital's 25 beds, two are dedicated to ICU patients and three are used as "swing beds" for skilled nursing or higher acuity levels of care. The addition of a 17,000-square-foot medical office building — which houses physical therapy spaces, eight examination rooms and two procedure rooms — further increases space, capacity, efficiency and functionality while decreasing patient wait times.
A small pre-admitting exam clinic near the hospital's Imaging Reception and Registration area handles diagnostic and pre-admit testing. However, lab services and most diagnostic testing services are mobile, with providers traveling to the patient instead of vice versa to reduce patient movement and increase efficiency. In addition to the dedicated X-ray room, portable X-ray machines are located in nursing units for added convenience.
The hospital also provides full dietary services, including in-house prepared meals for patients, staff and visitors. A café-style dining area is open to the hospital's front mall area, and a vending area is provided adjacent to the E.D. and inpatient units for after-hours use.
Trinity Medical is also designed for ease of access and movement for all users. Grace Hebert Curtis Architects prioritized separating staff/patient traffic from public/visitor traffic as well as separating outpatient flow from inpatient flow. The open-front configuration provides public and outpatient access to services, while a restricted back corridor is utilized for staff and service access. Strategic department adjacencies further maximize staffing efficiencies and reduce travel distances.
Project Size: 61,000 square feet
Location: Ferriday, LA
Completed: 2021
A Community Beacon
The bright, double-height main entrance accommodates all visitor and outpatient access, while a separate public emergency entrance specifically serves walk-in/drive-up emergency traffic and after-hours access. The ambulance entry is located separate from the public E.D. entrance.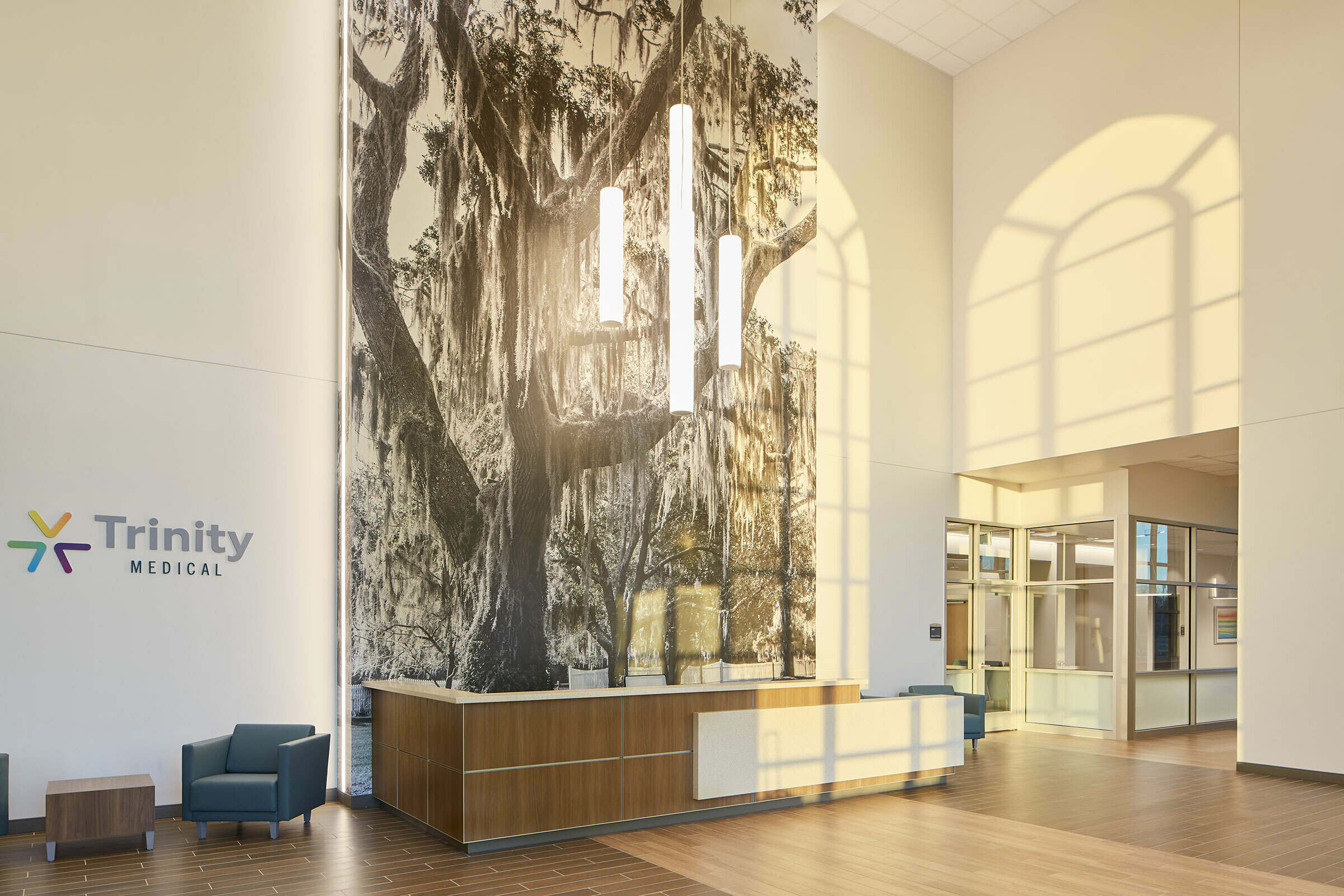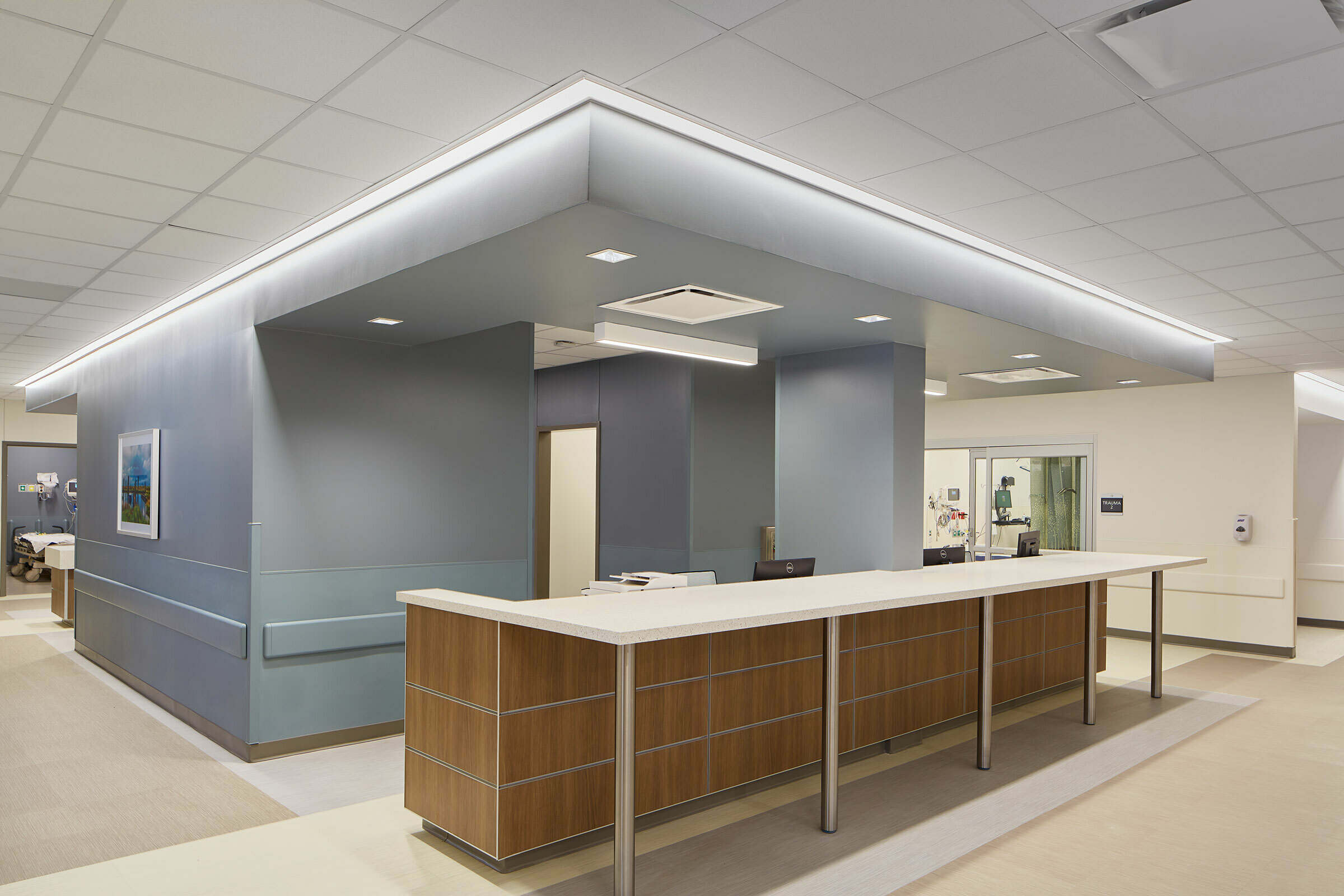 Soothing Interiors
The hospital's nursing units feature soothing color and material palettes while promoting wellness and patient privacy through family zones, nursing zones and abundant natural light.
Cutting Edge
The project allowed Trinity Medical to significantly upgrade surgical spaces and expand and improve diagnostic, detection and ultrasound technology.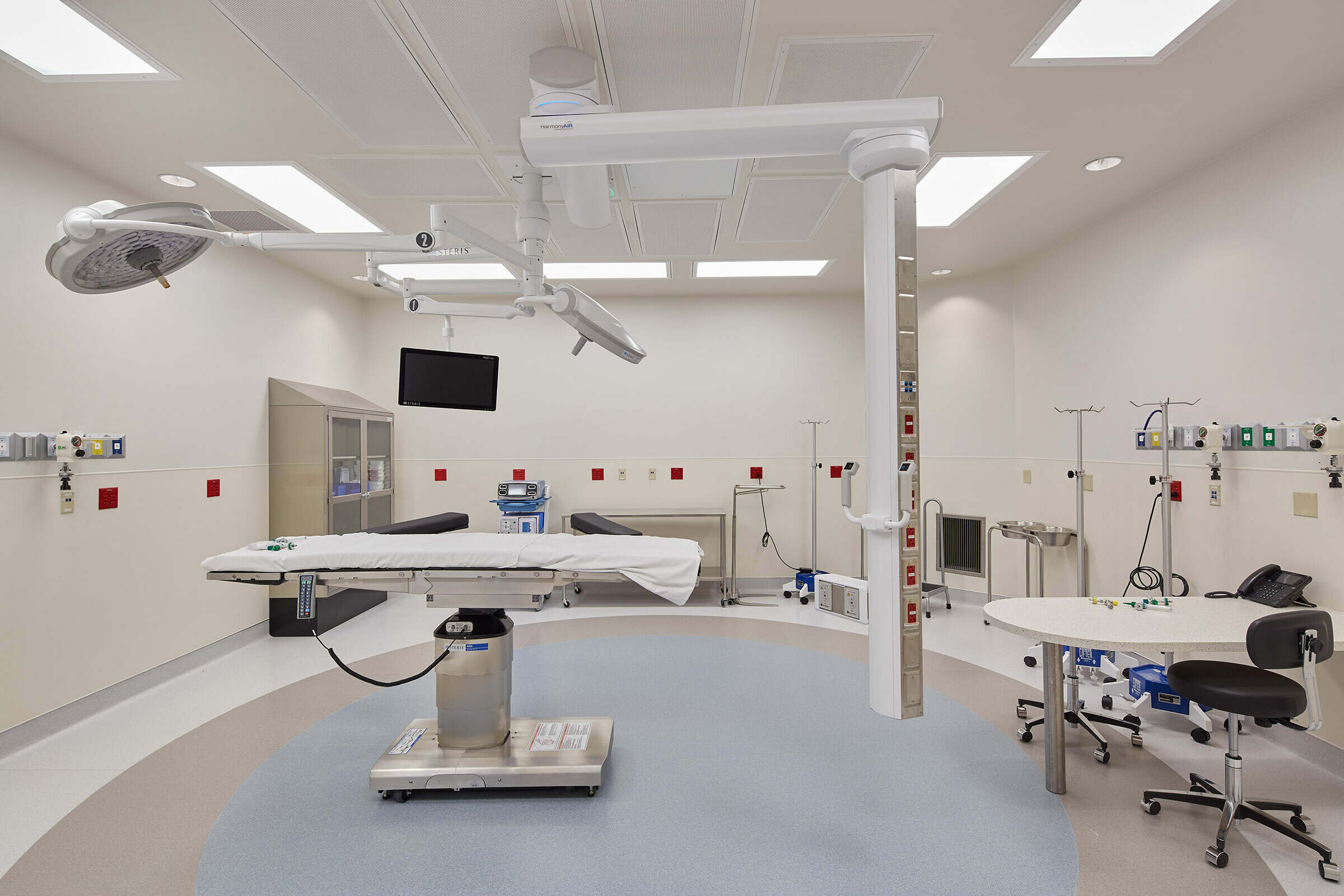 Like What You See?
As a complete design studio, Grace Hebert Curtis offers all of the services necessary to fulfill your vision.
Contact Us Today
Related Projects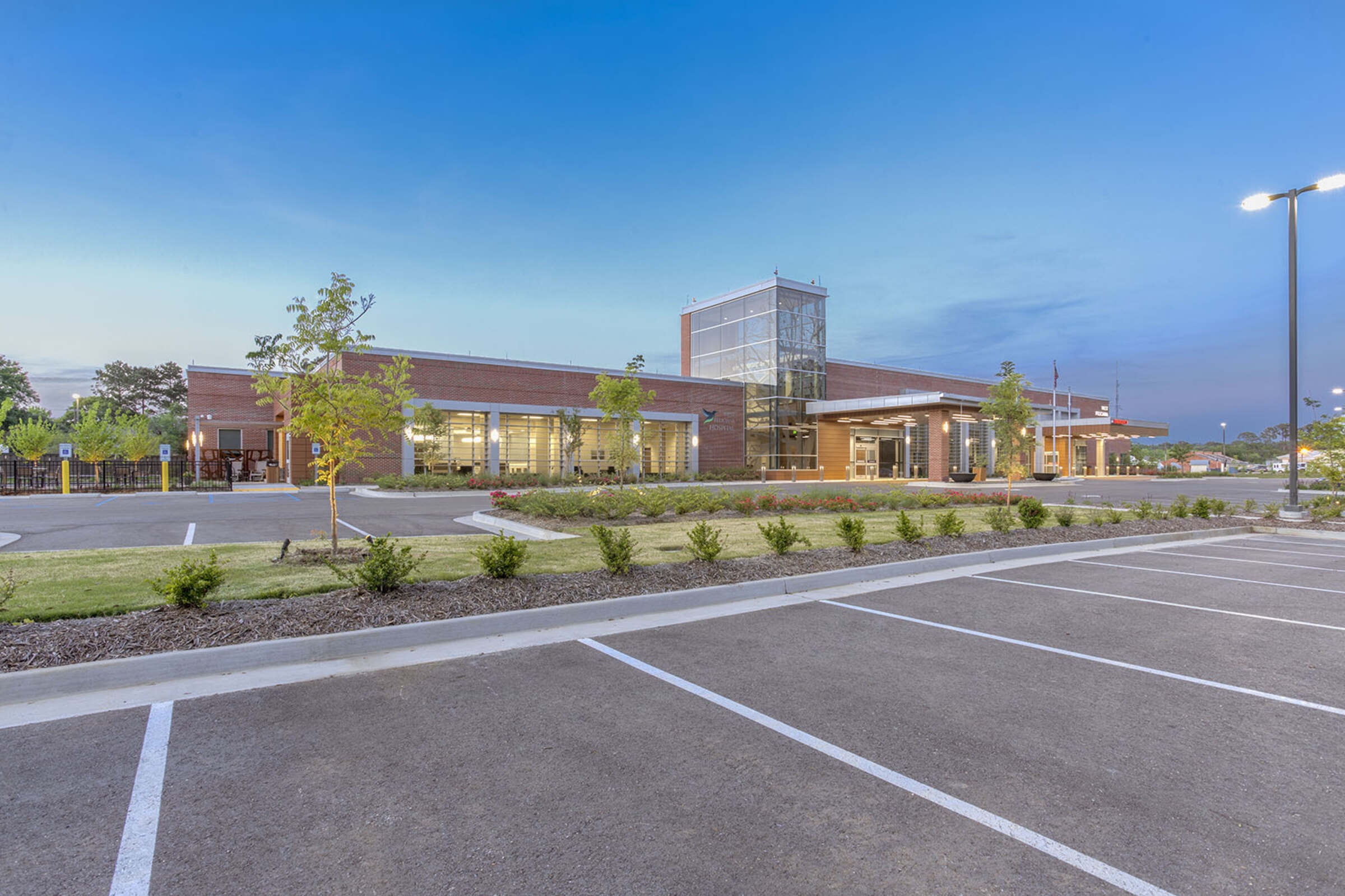 West Feliciana Parish Hospital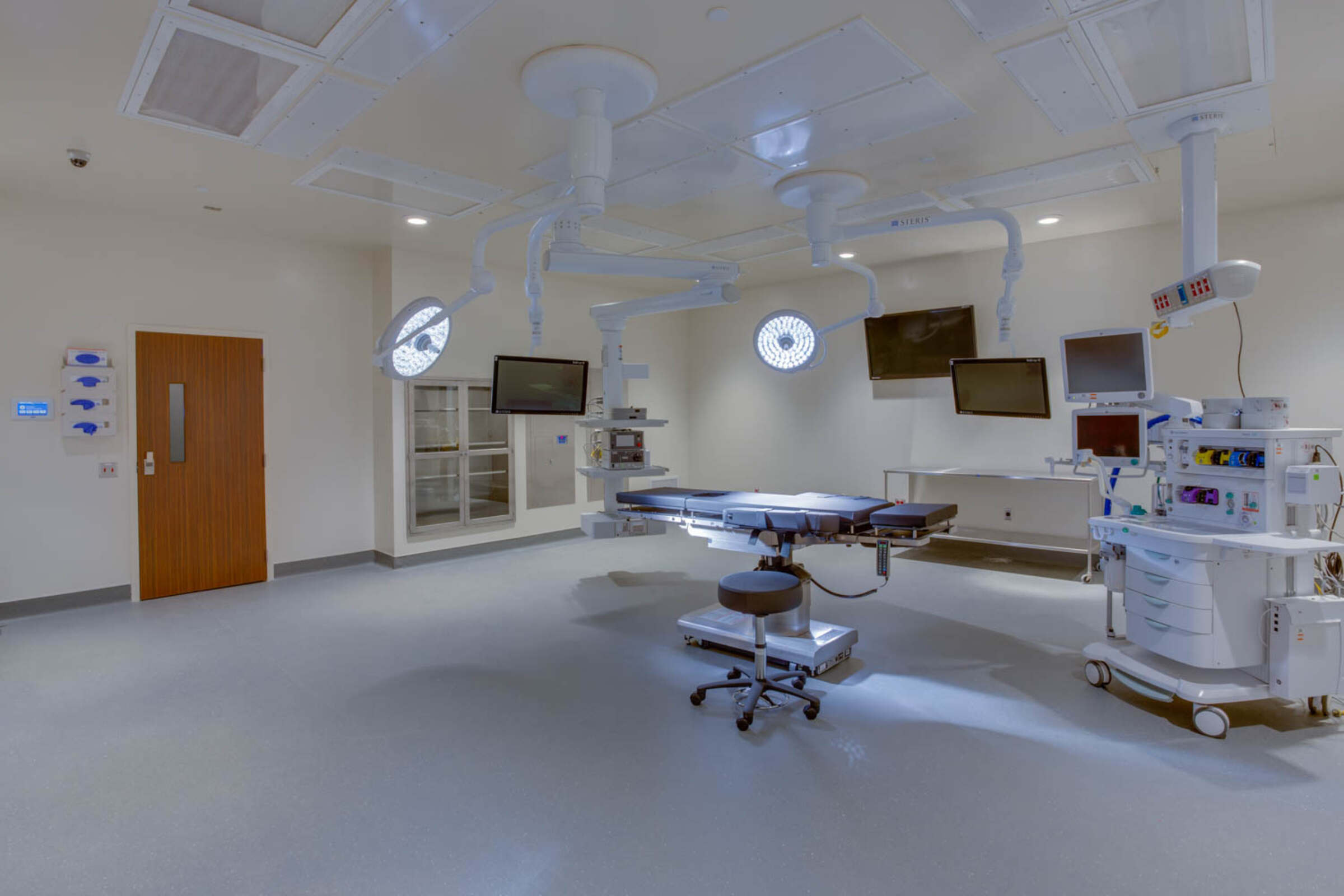 Georgetown Memorial Hospital