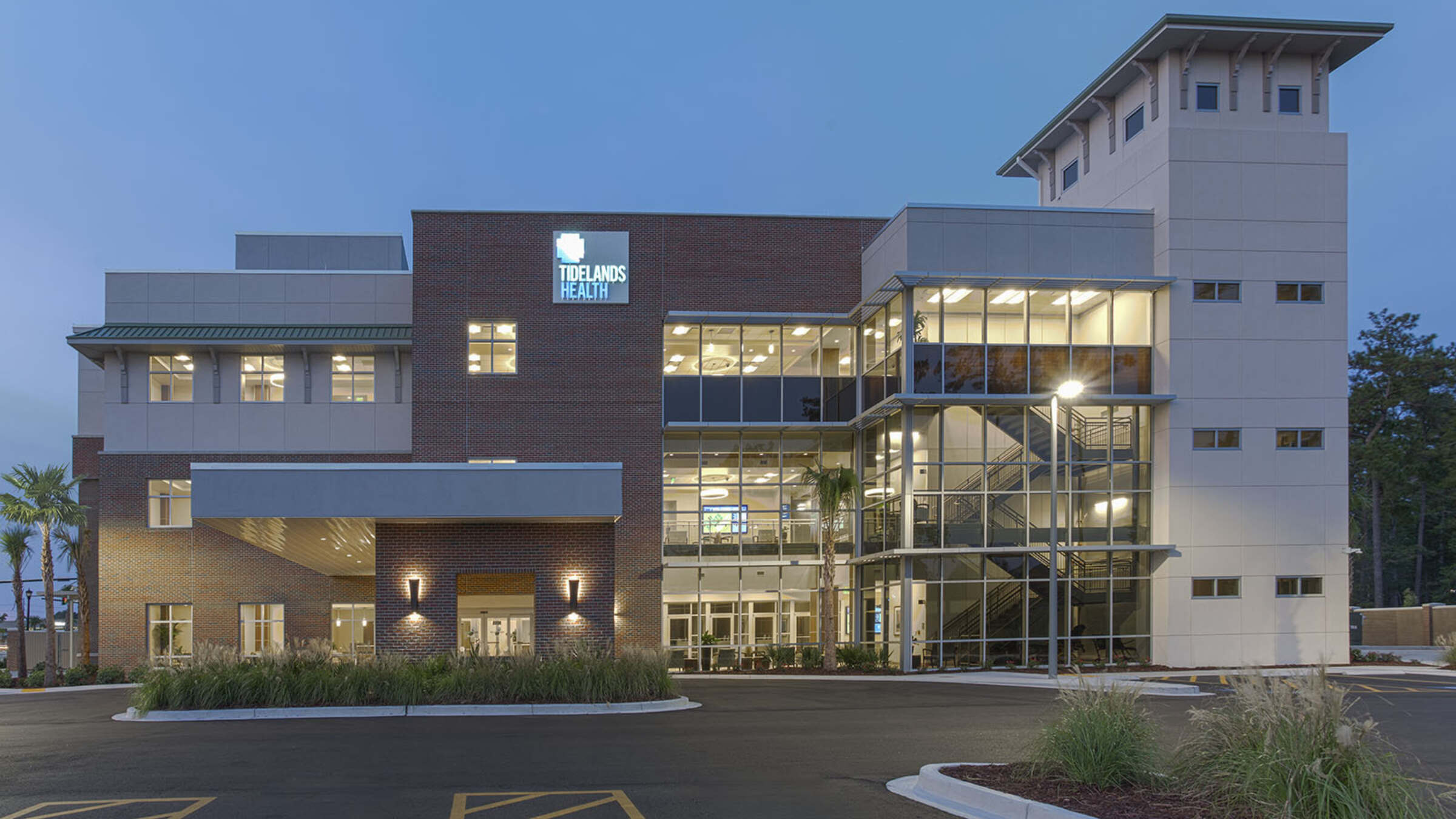 Tidelands Health Medical Park at the Market Common
Tidelands Health Medical Park at The Market Common is a 67,550-square-foot, three-story medical office building developed to respond to rapid population growth and rising health needs across the region. The Market Common property, part of a master-planned community that includes mixed retail, was also Tidelands Health's most significant real estate investment in nearly two decades.
The building accommodates multiple physicians who offer a range of primary and specialty care as well as laboratory and imaging services. Providing a broad spectrum of services all under one roof not only gives patients a one-stop-shop experience, but also promotes collaborative and coordinated approaches to early detection, care, recovery and rehabilitation.
Outside, Grace Hebert Curtis designers were tasked with ensuring the modern, high-tech healthcare facility was a harmonious addition to the community landscape. In keeping with local Community Appearance Board guidelines, the exterior design — comprised of classic brick, glass and clerestory features — complements and references surrounding structures. The building is also encompassed by colorful landscaping that will provide natural sight and sound barriers as foliage matures.
Project Size: 67,550 Square Feet
Location: Myrtle Beach, SC
Completed: 2019
State of the Art
Departments within the medical office building include an ambulatory surgical center, endoscopy, imaging, physical therapy, orthopedics, pain therapy and shared physician suites.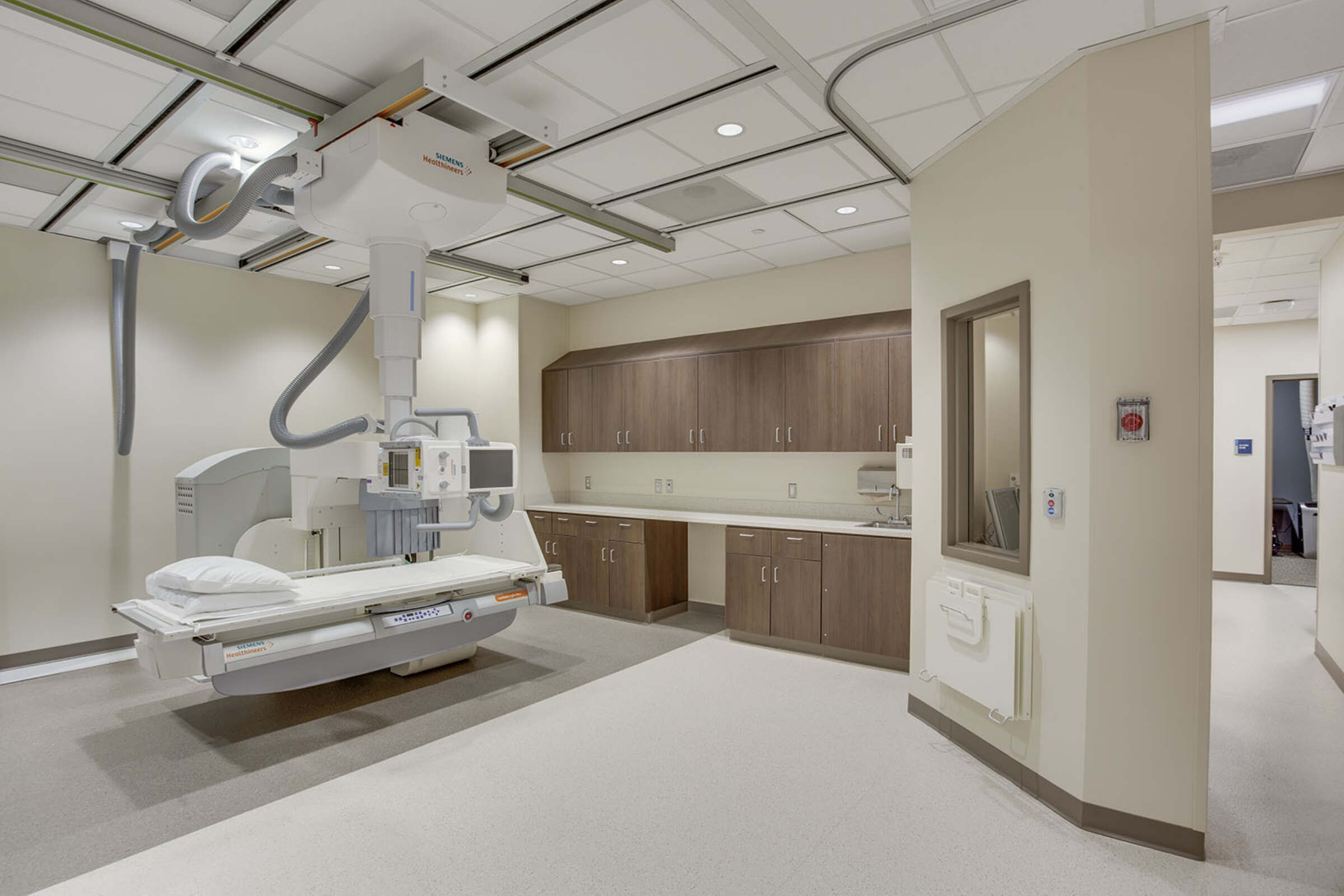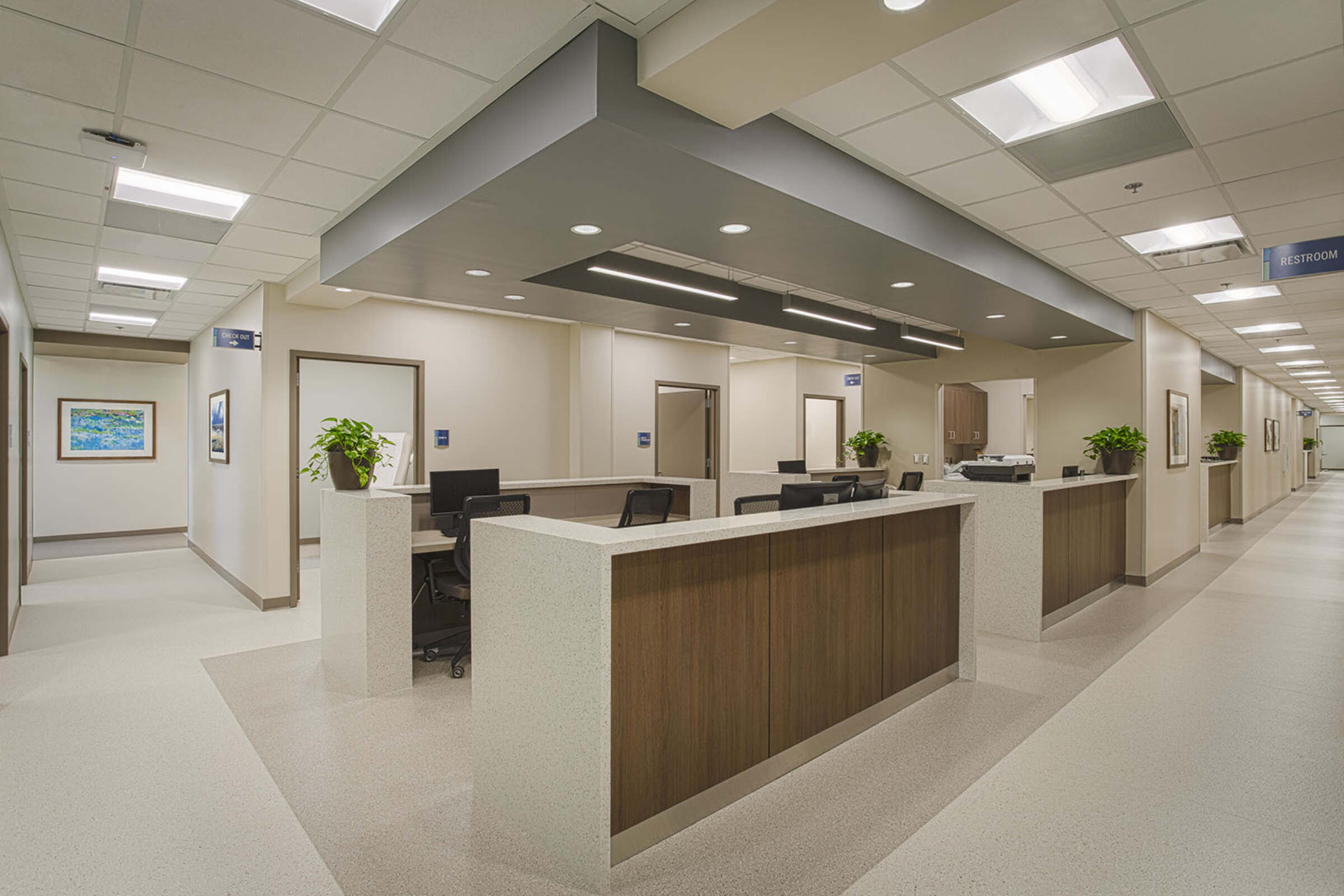 Optimized Space for Physicians
The physician suites were designed with centralized registration, a shared break room and open office space. This design eliminated the duplication of support spaces and increased the number of exam rooms, creating greater efficiencies and revenue potential.
Streamlined for Success
The building facilitates streamlined patient registration processes and better, more efficient communication and collaboration among providers through intentionally clustering certain services on specific floors. Imaging is located on the first floor, while physical therapy is on the second and flexible clinical spaces are on the third.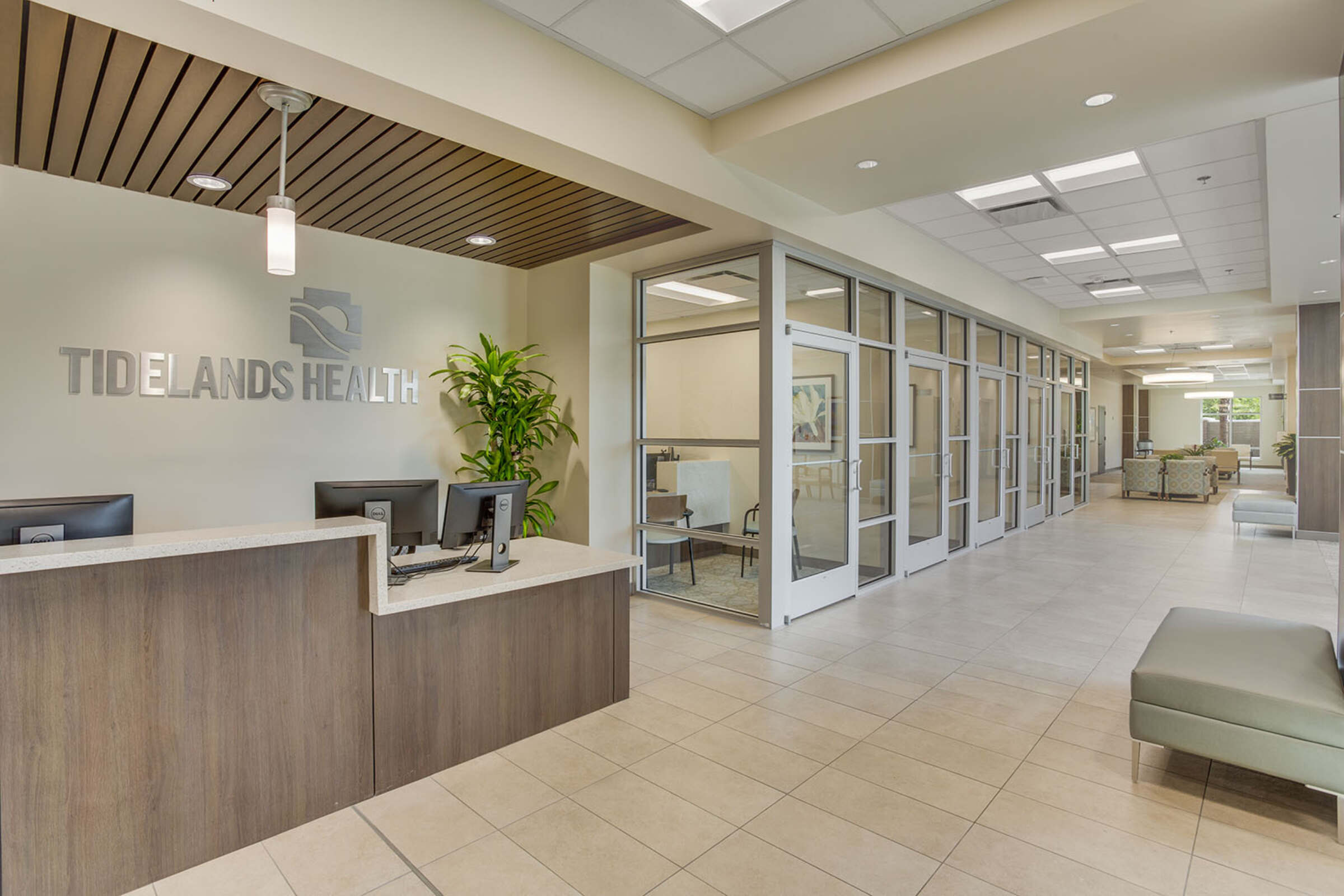 Like What You See?
As a complete design studio, Grace Hebert Curtis offers all of the services necessary to fulfill your vision.
Contact Us Today
Related Projects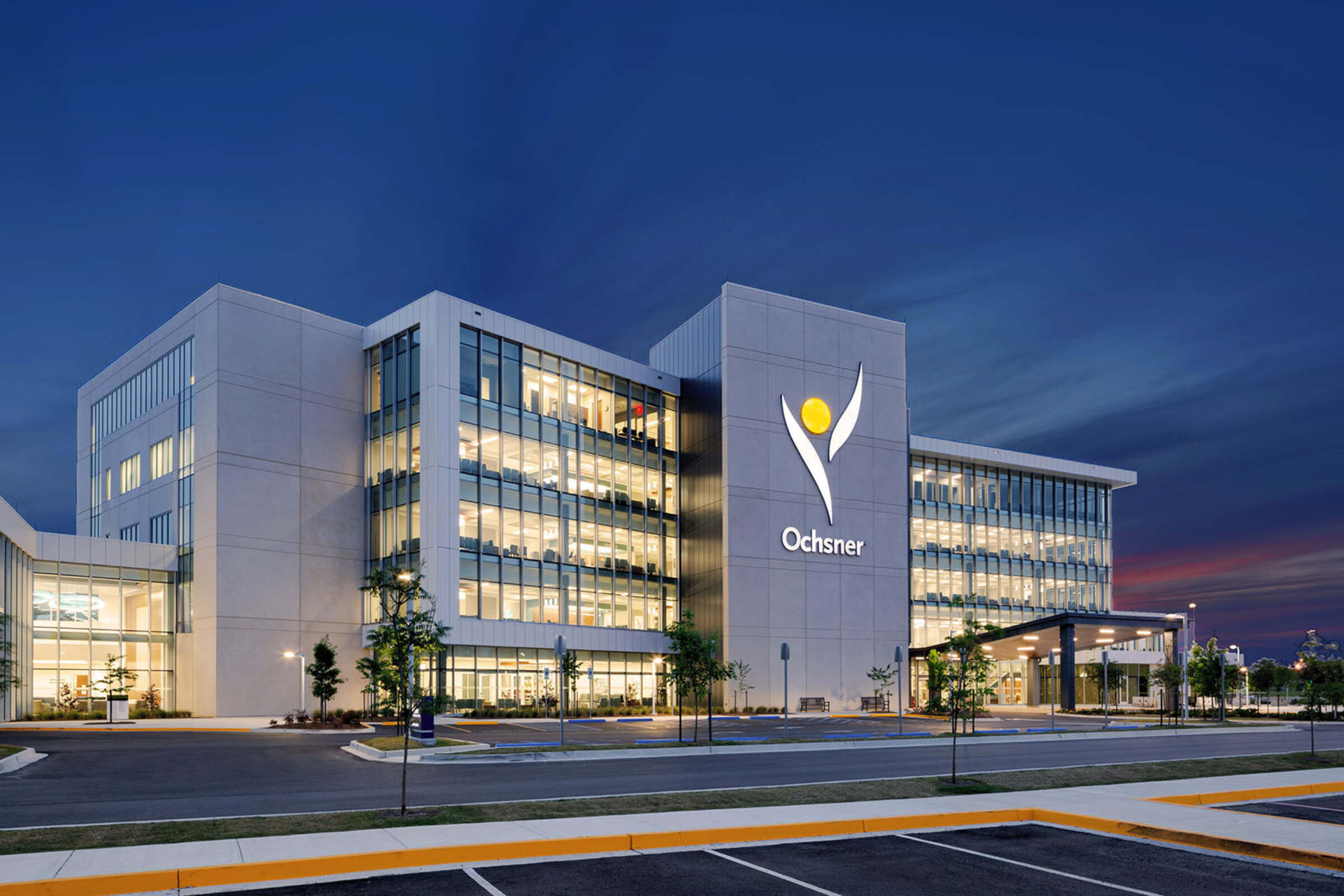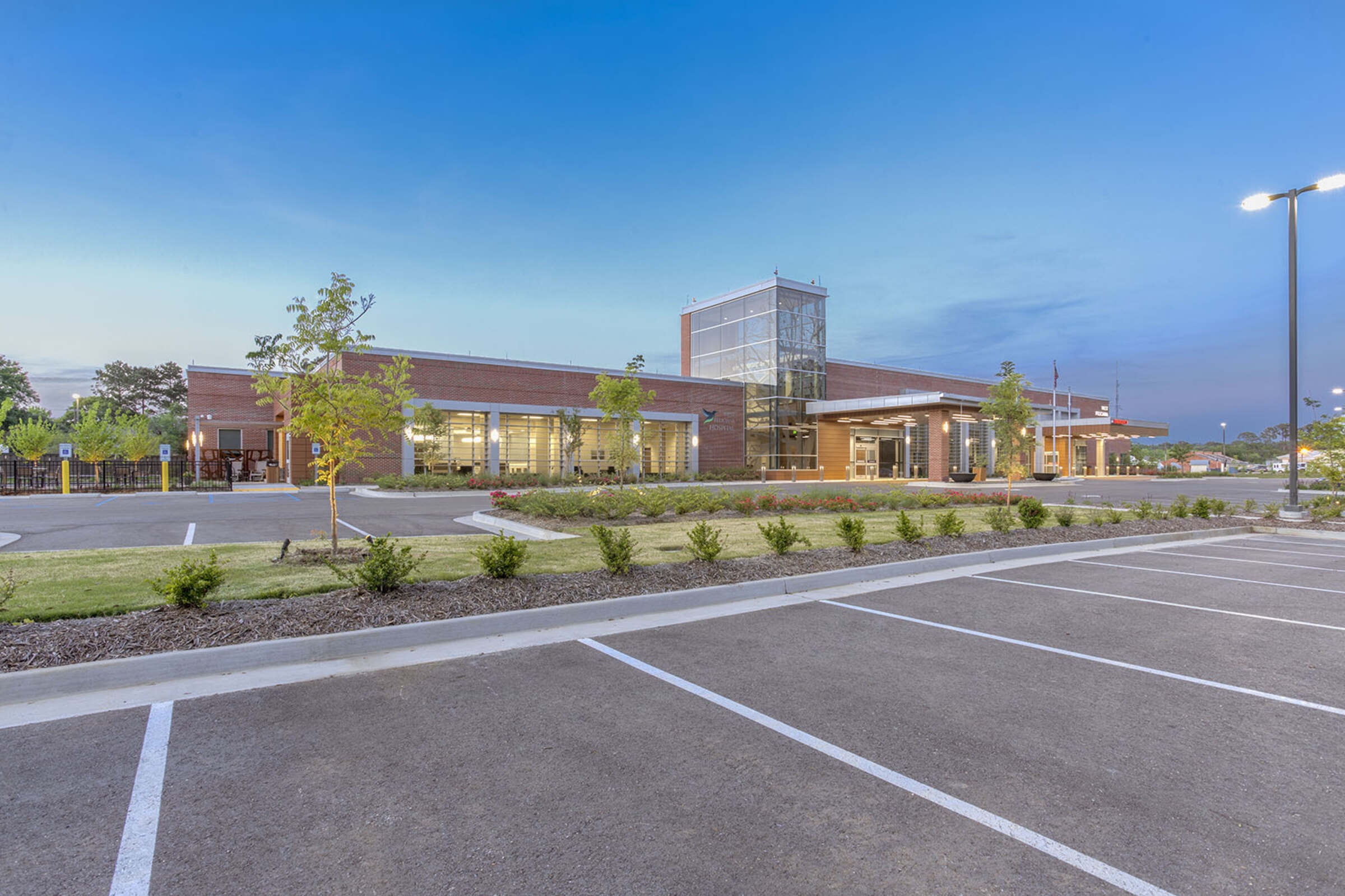 West Feliciana Parish Hospital