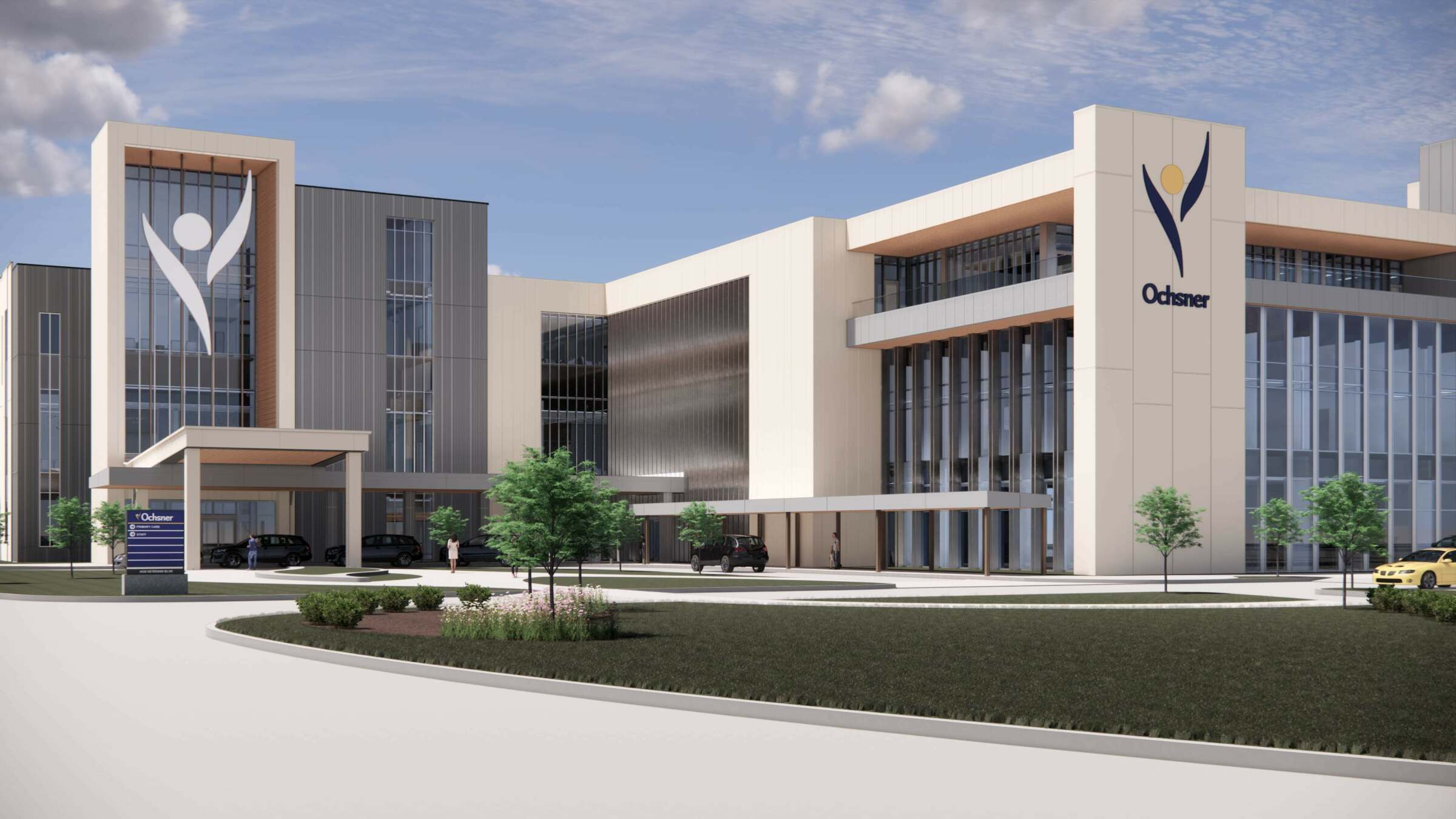 Ochsner at Clearview Center
Grace Hebert Curtis Architects partnered with longtime client Ochsner Clinic Foundation to develop a comprehensive, patient-centered health care destination at Clearview City Center in Metairie, Louisiana. The innovative "super clinic" will offer numerous health and wellness services under one expansive roof. When complete in late 2022, the facility will showcase GHC's industry expertise by seamlessly integrating multiple specialties while adhering to a compressed design and construction schedule.
The three-level, 202,000-square-foot facility (a former Sears department store) will comprise of primary and specialty care clinics as well as an outpatient surgical unit with eight operating rooms, a drive-thru pharmacy, endoscopy suites, a health and wellness spa, and a 10-bed micro-hospital. Patients can also access behavioral health, cardiology, neurology, ophthalmology, diagnostic imaging and outpatient infusion services. Additional features include a comprehensive pain management center, a sinus center, a well-equipped physical therapy and wellness gym, and Ochsner's signature interactive O Bar.
GHC creatively positioned these interconnected departments within the shell of the existing structure. This required stripping the rectangular building down to its slab and columns and removing a corner to build out the main entrance, drop-off area and outdoor plaza. Exam room sizes were adjusted to better fit within the existing column grid and to keep operating rooms spacious. The firm also strategically avoided significant impact to the building's slab to reduce construction costs, and designers expedited the project by focusing first on the shell and then on interior spaces (allowing for demolition to begin prior to interior designs being finalized).
To operationalize Ochsner's collaborative care approach, careful consideration was paid to department adjacencies and patient/provider movement routes. GHC developed a variety of organizational options to maximize staff efficiency and quality of care, ultimately delivering a design that will accomplish both. The firm also conducted weekly meetings with future building users — including facilities and security professionals and department representatives — guiding discussions on equipment needs, power and data requirements, and flow.
The GHC interior design team developed a high-end aesthetic with a finish palette that blends naturally inspired materials with Ochsner's signature color and branding elements. The hospitality-style finishes — including terrazzo, stone-inspired porcelain, and cleanable, wood-like wall coverings — were selected for their durability and superior performance in high-traffic environments where infection-control is key. The use of softer cove lighting further enhances the more comfortable, less institutional aesthetic.
Additionally, GHC anticipated and designed for future departmental growth, movement and relocation. A portion of the facility was reserved as shell space to allow for eventual expansion, and the elevator shaft was designed to serve a future fourth story should the client require a vertical addition.
The collaboratively designed security system includes a main security desk and a network of cameras and card readers to monitor and moderate access to clinical spaces and offices. Offering another layer of security, most break rooms double as safe rooms complete with access-controlling card readers, a panic button (also located at nurses' stations) and a security display.
Honoring the facility's wellness mission, staff and guests will enjoy natural light and an open, airy environment. Lobbies on each level will overlook the landscaped outdoor plaza via extensive glazing. Instead of stacking exam rooms, the rooms have been broken up via strategically placed windows to introduce even more daylight into the interior. Additionally, nearly every break room offers one full wall of glazing, and clerestory windows were used thoughtfully to brighten clinical areas.
Project Size: 202,000 square feet
Location: Metairie, LA
Collaborative Care
The "super clinic" offers numerous health and wellness services in one patient-centered healthcare destination.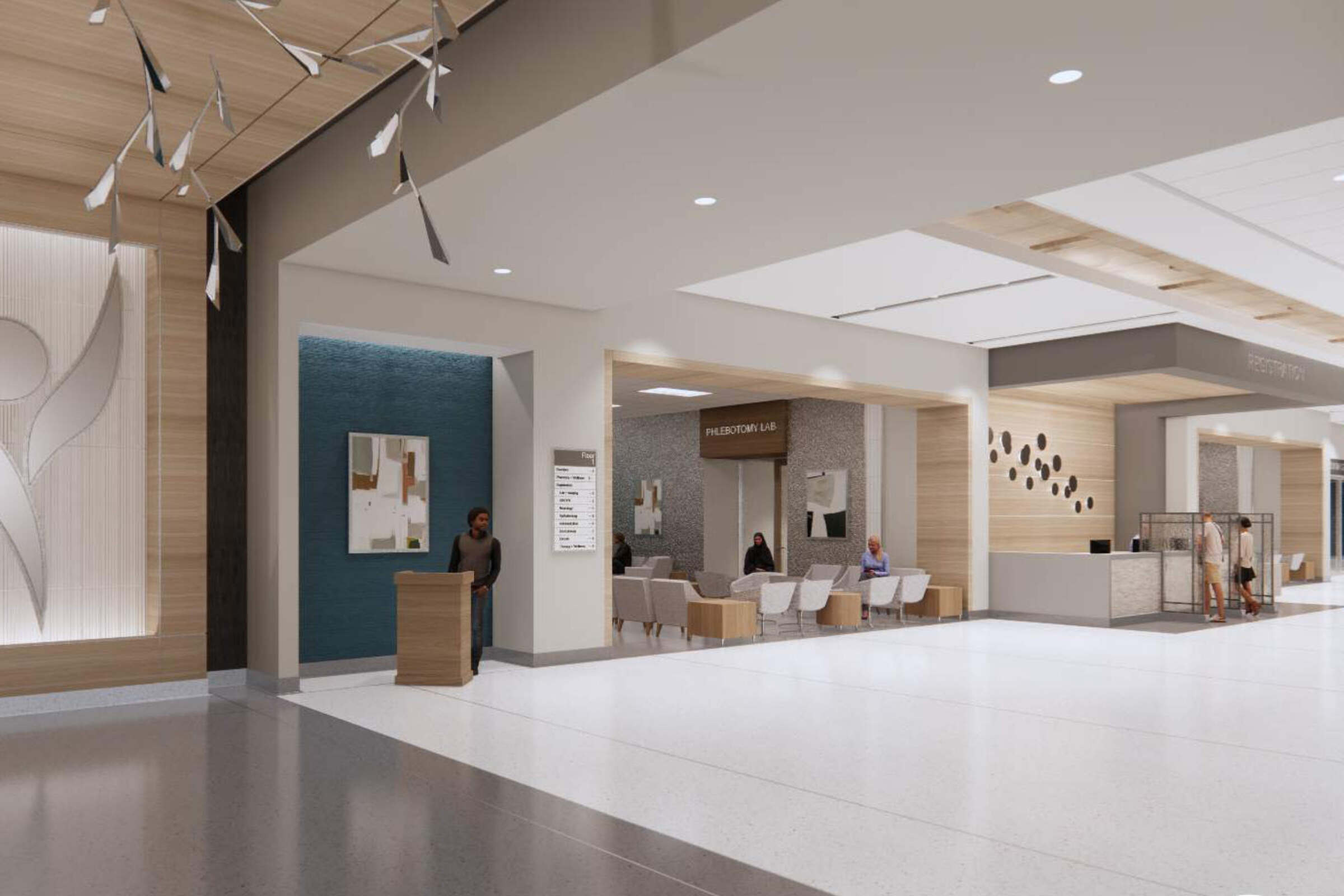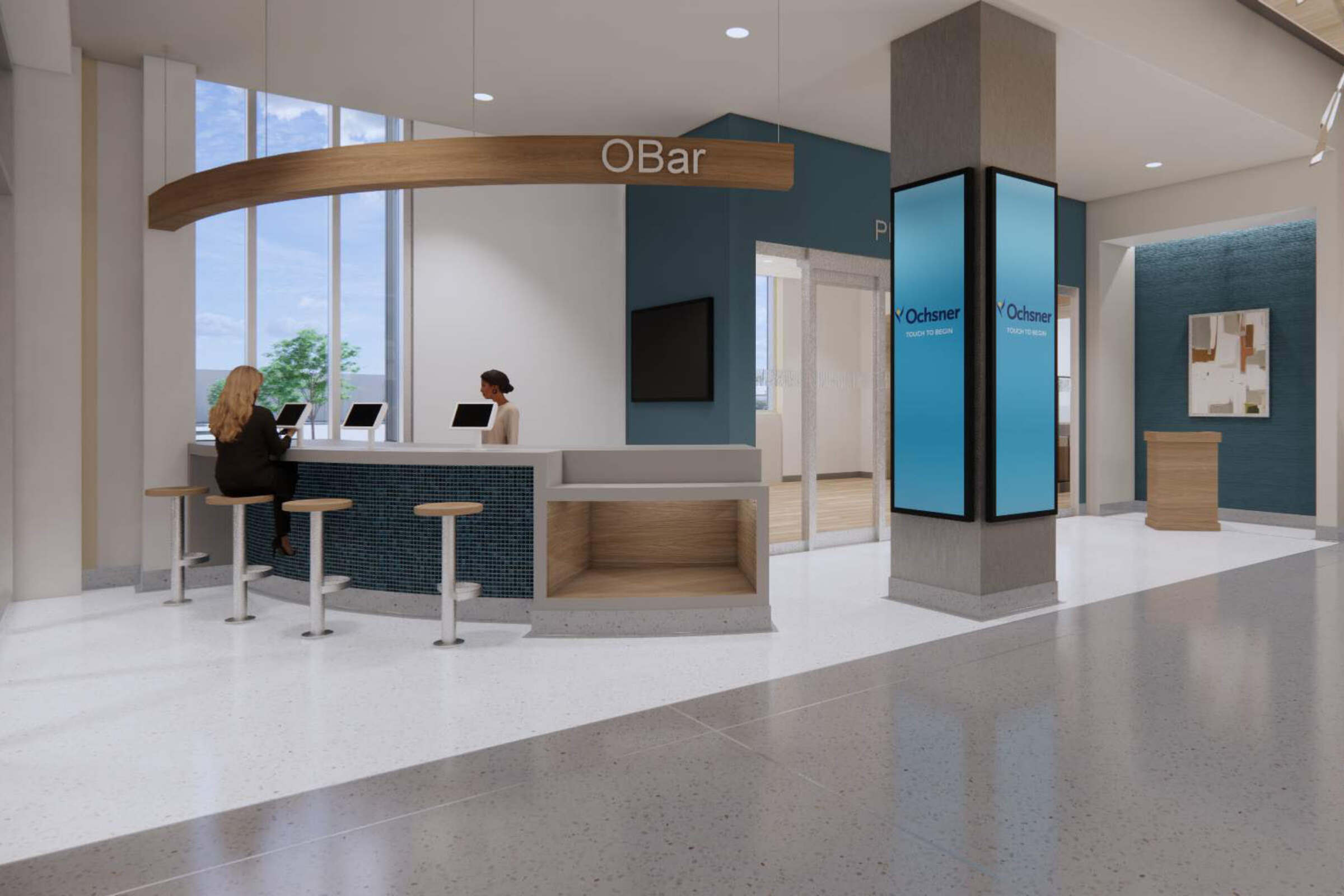 Careful Consideration of Patient / Provider Movement
The facility integrates multiple specialties in a convenient compressed design while maintaining staff efficiency and flow to maximize quality of care.
Healing Environment
Natural light and an open, airy environment are central to the facility's wellness mission. The design team used naturally inspired materials, soft lighting, and strategically placed windows to introduce more daylight and enhance the comfortable, healing aesthetic.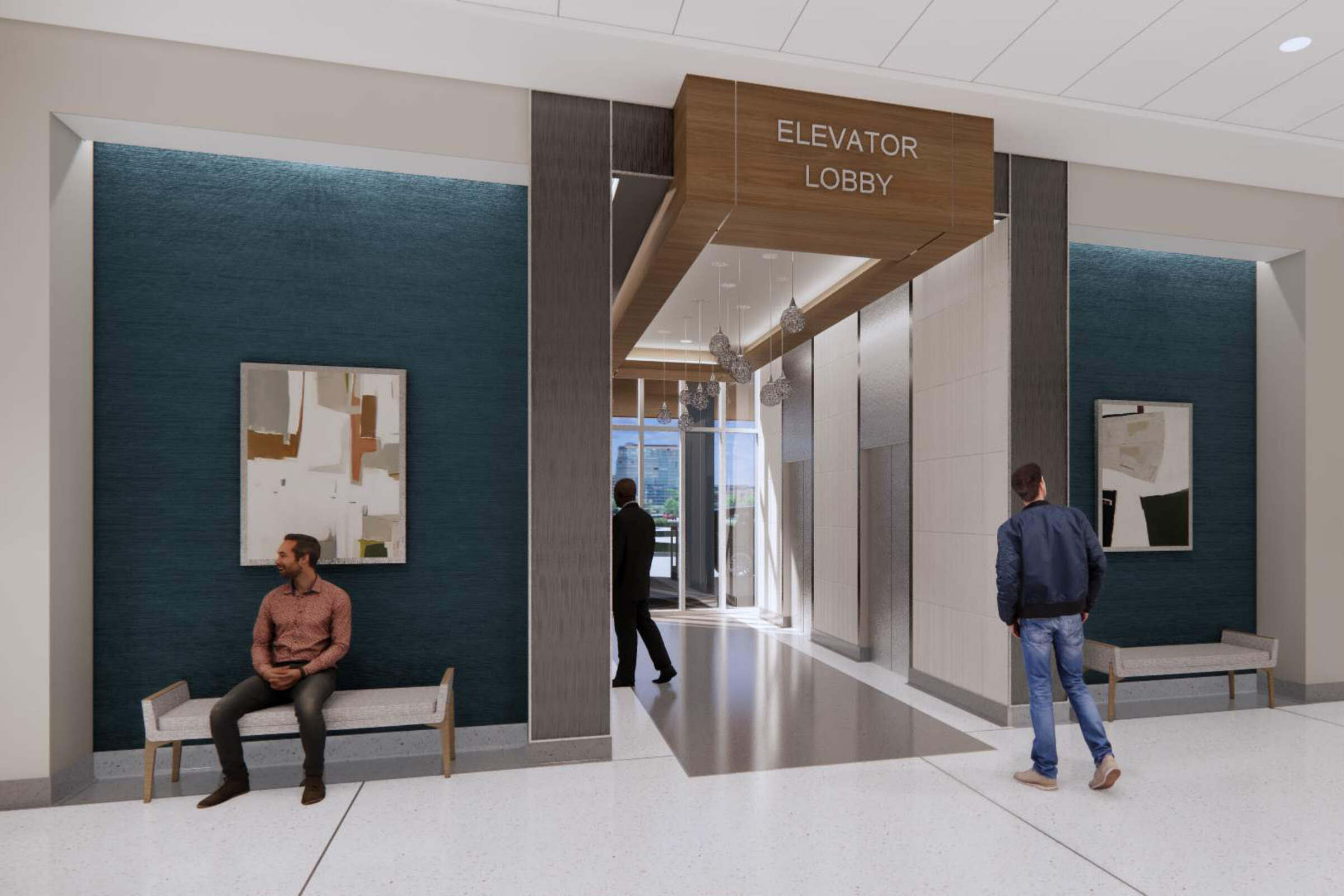 Like What You See?
As a complete design studio, Grace Hebert Curtis offers all of the services necessary to fulfill your vision.
Contact Us Today
Related Projects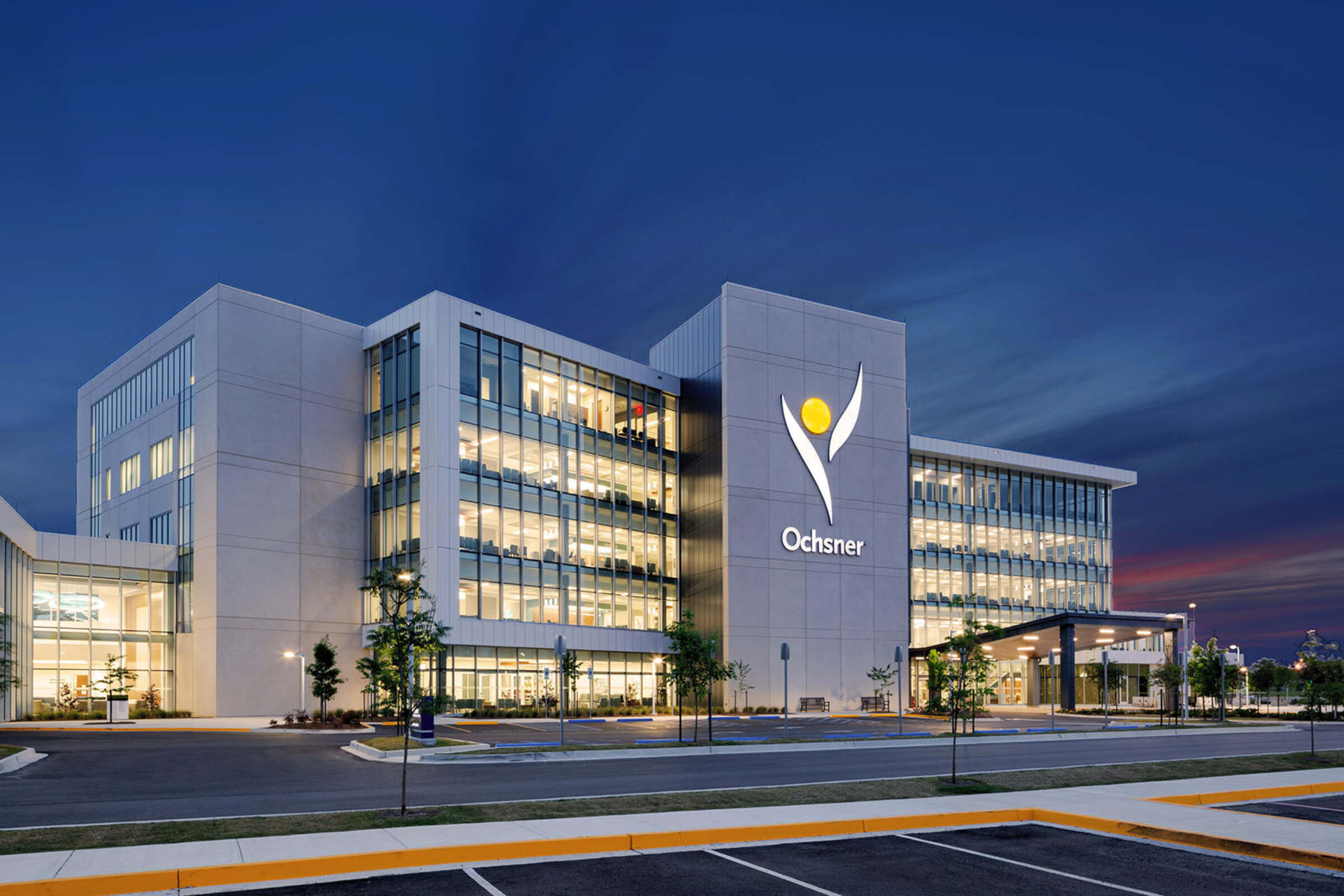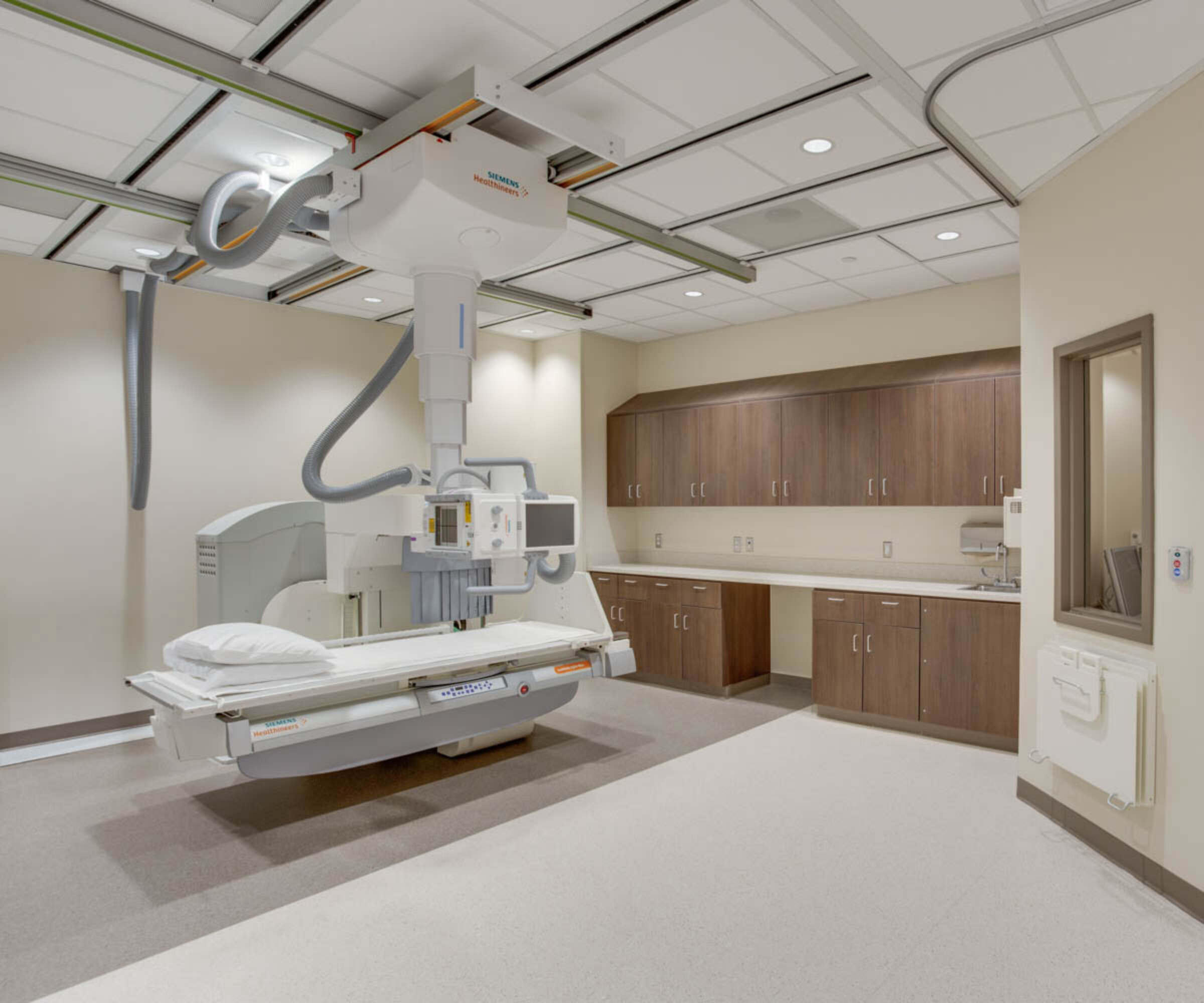 Tidelands Health Medical Park at the Market Common