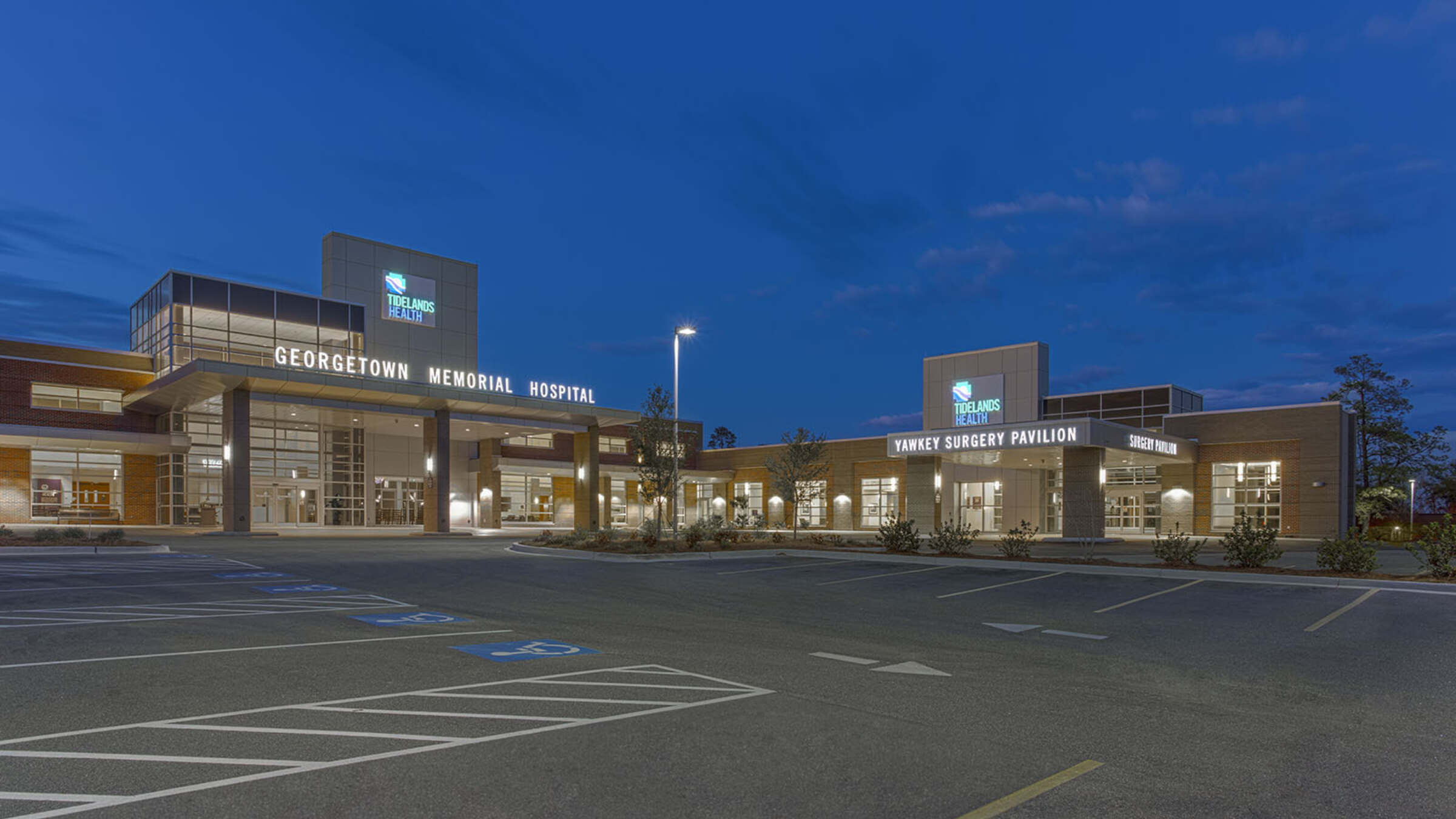 Georgetown Memorial Hospital
The Georgetown Memorial Hospital is a 275,000-square-foot, full-service healthcare facility developed for one of Grace Hebert Curtis' largest and most prolific repeat clients – Tidelands Health, the largest healthcare provider for South Carolina's Horry and Georgetown Counties.
After a series of significant renovation projects that began in 1998, Grace Hebert Curtis was selected in 2012 to complete a master plan and facility assessment, as the existing site was landlocked and ill-suited for future expansion. This led to full architectural planning and design services to replace the original hospital structure. Through listening to patients and shadowing staff at all levels, Grace Hebert Curtis created a plan to flip the function and orientation of the hospital. The new 129-bed facility was completed in 2013.
To bring the hospital campus in alignment with the client's modern needs and vision, Grace Hebert Curtis' master plan also included renovating the emergency, imaging, and obstetrics departments and creating a central lab and several outpatient clinics. Further renovation and construction created public mall spaces and upgraded patient rooms to larger more family-friendly spaces. A 17,230-square-foot upgrade to the facility's main entrance was completed in 2017, and a 2018 renovation and expansion project resulted in the 43,000-square-foot Yawkey Surgery Pavilion.
Project Size: 275,000 square feet
Location: Georgetown, SC
Completed: 2018
Healthcare Transformed
Repurposing and reorienting the existing hospital and campus transformed the structure and the patient experience. For example, the bright, airy new entrance opens into a public mall complete with a welcome desk and registration areas.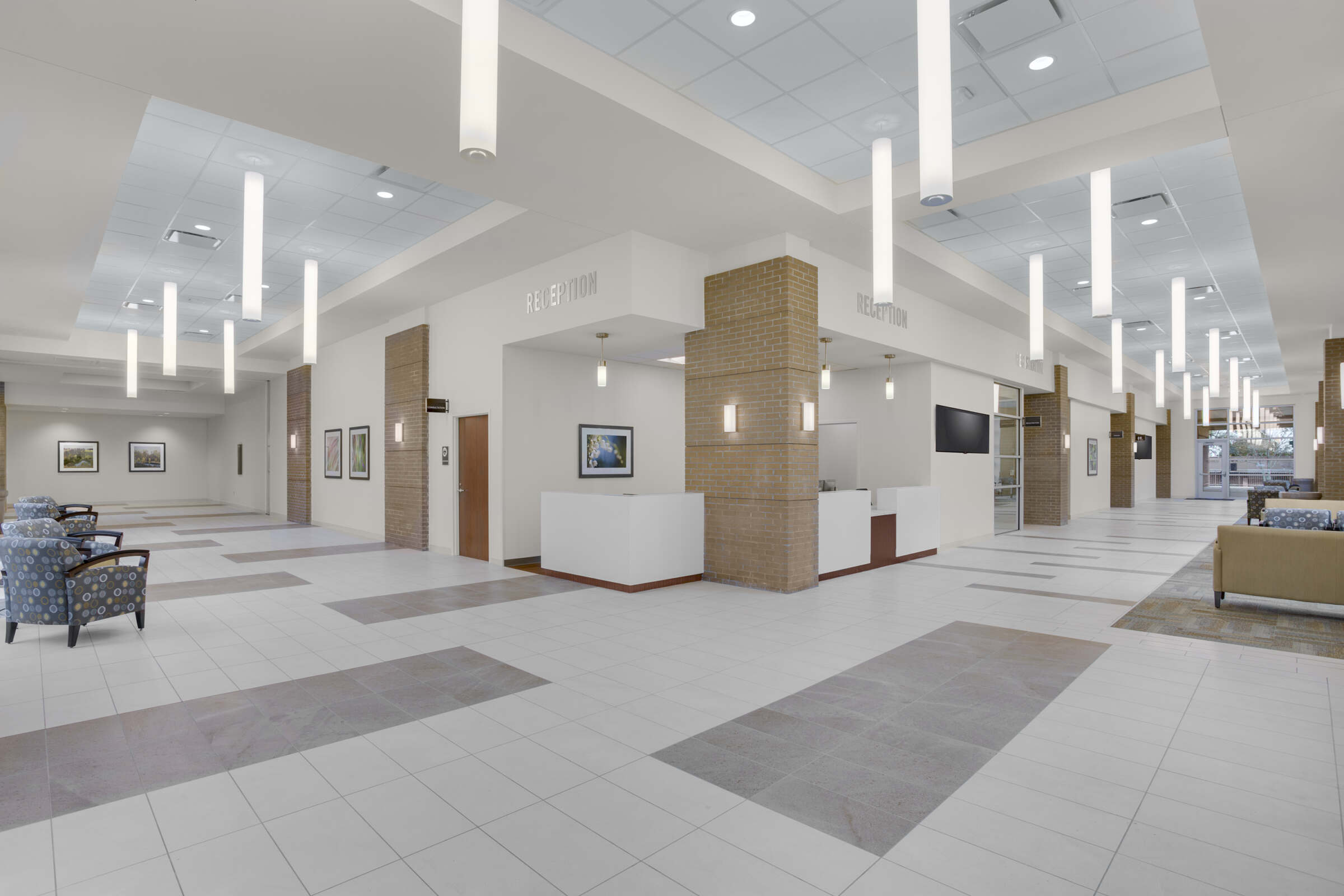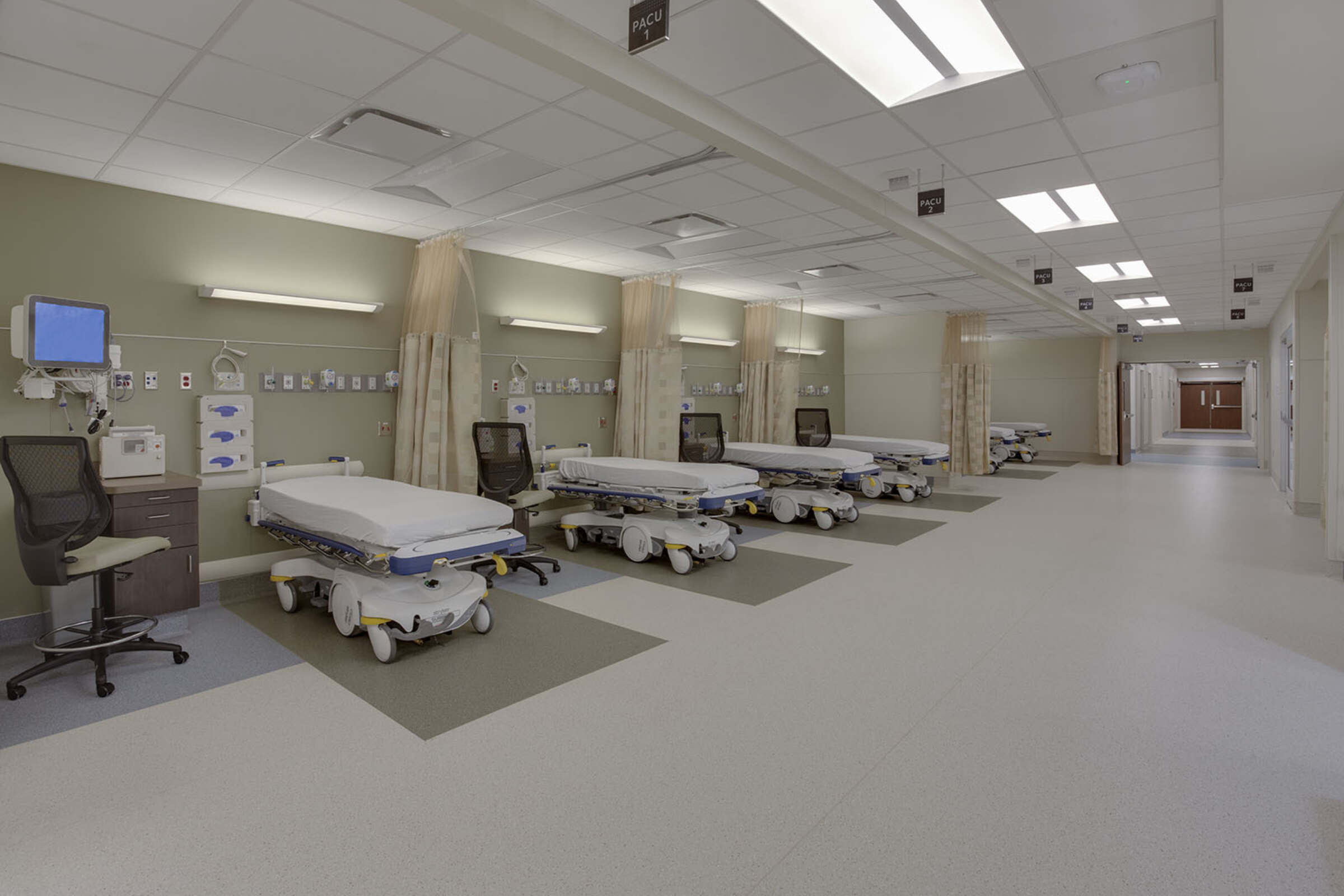 Spacious and Welcoming
Improvements to the emergency department included the development of a spacious new waiting area for visitors as well as two large triage rooms and a security desk.
Cutting Edge
The Yawkey Surgery Pavilion consists of six operating rooms, 16 preoperative beds, eight postoperative beds, a pathology laboratory, a sterile processing department and more.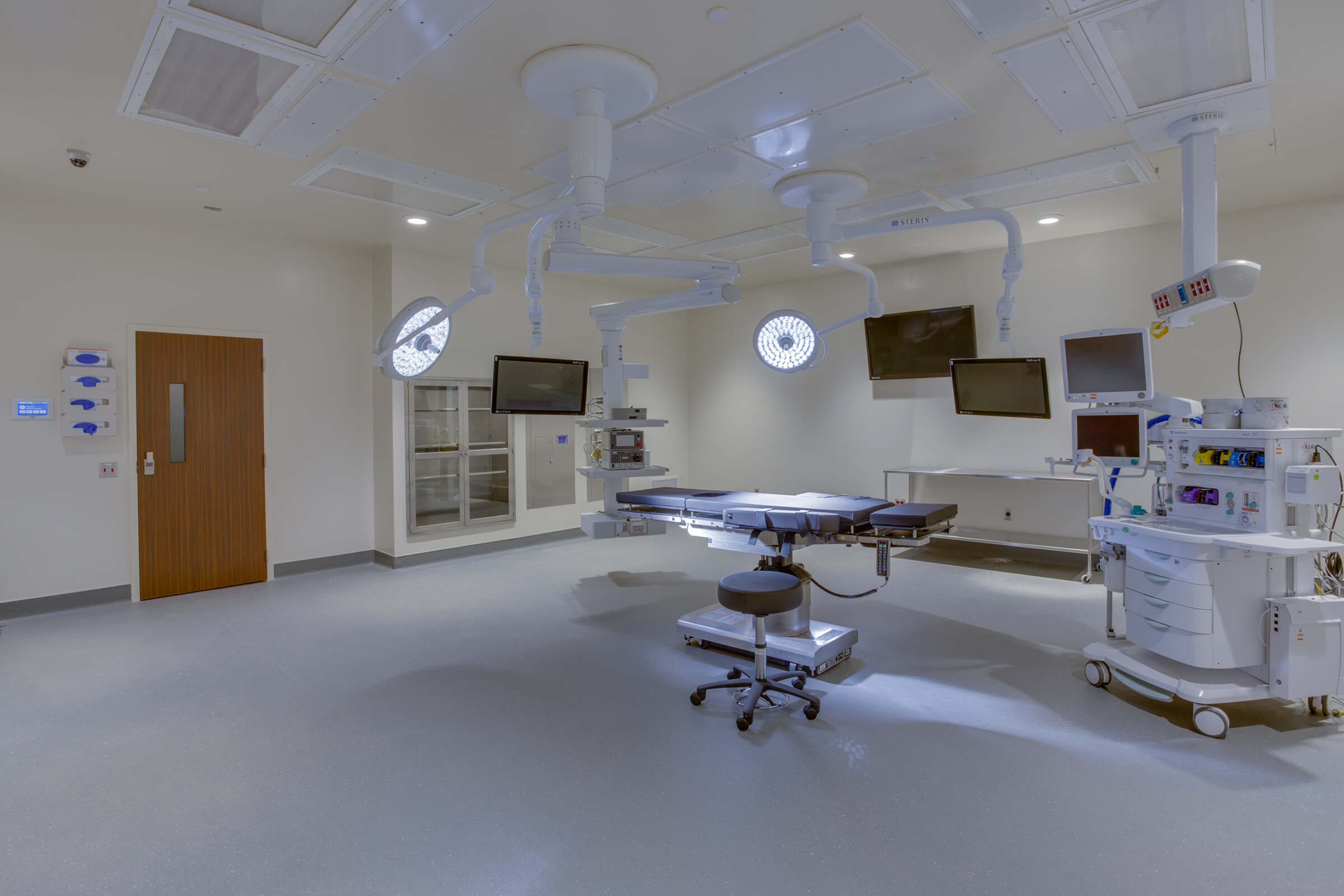 Like What You See?
As a complete design studio, Grace Hebert Curtis offers all of the services necessary to fulfill your vision.
Contact Us Today
Related Projects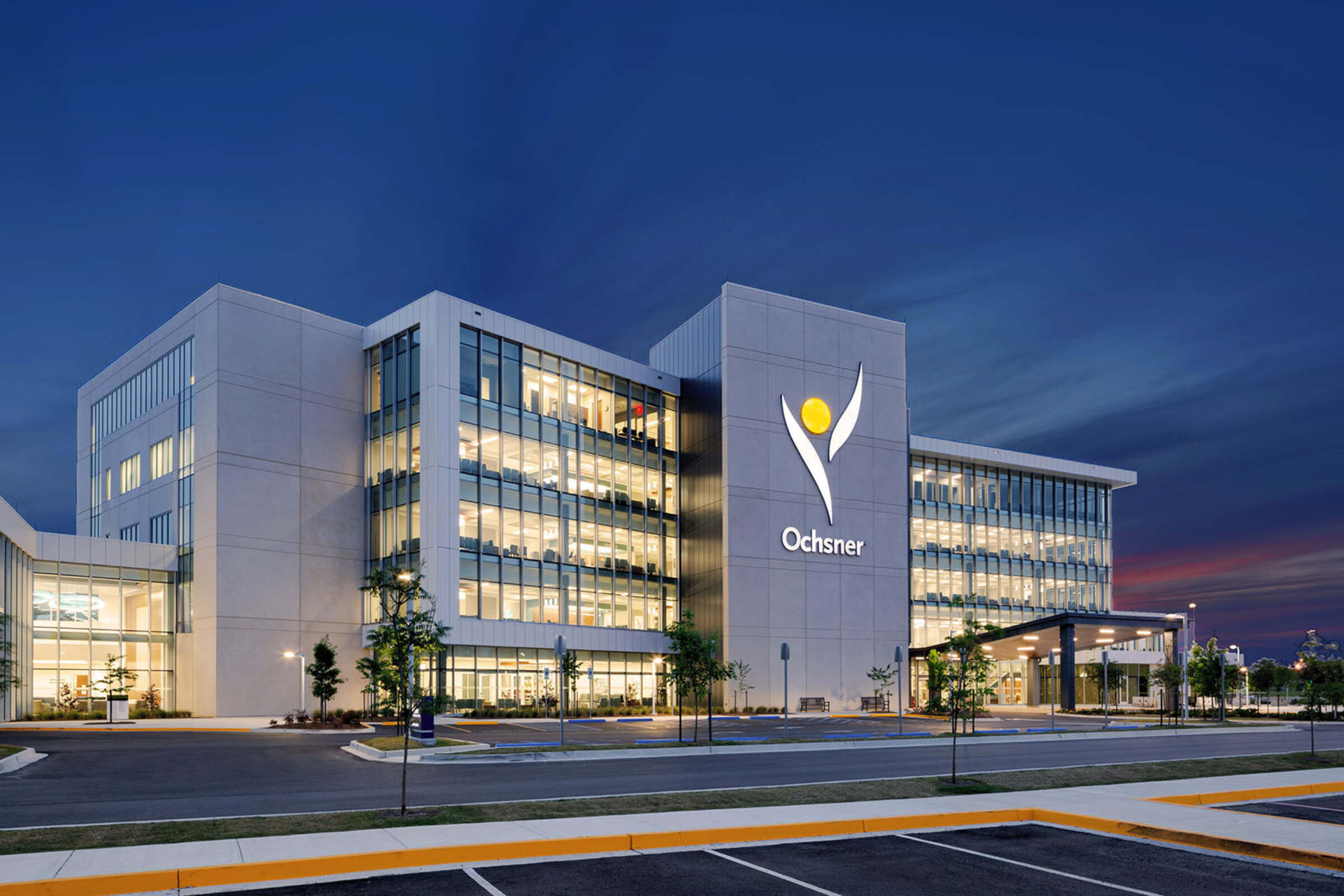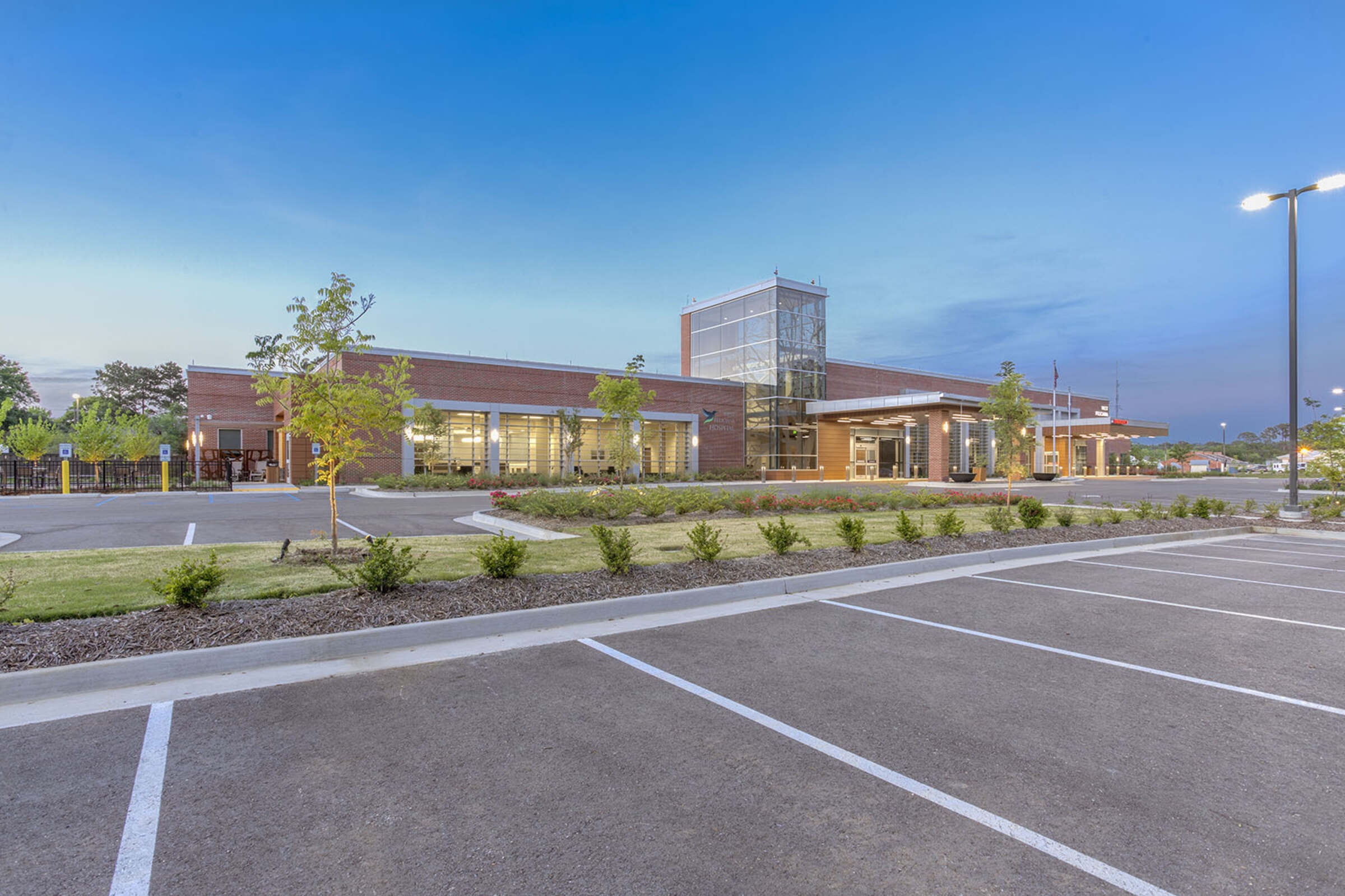 West Feliciana Parish Hospital