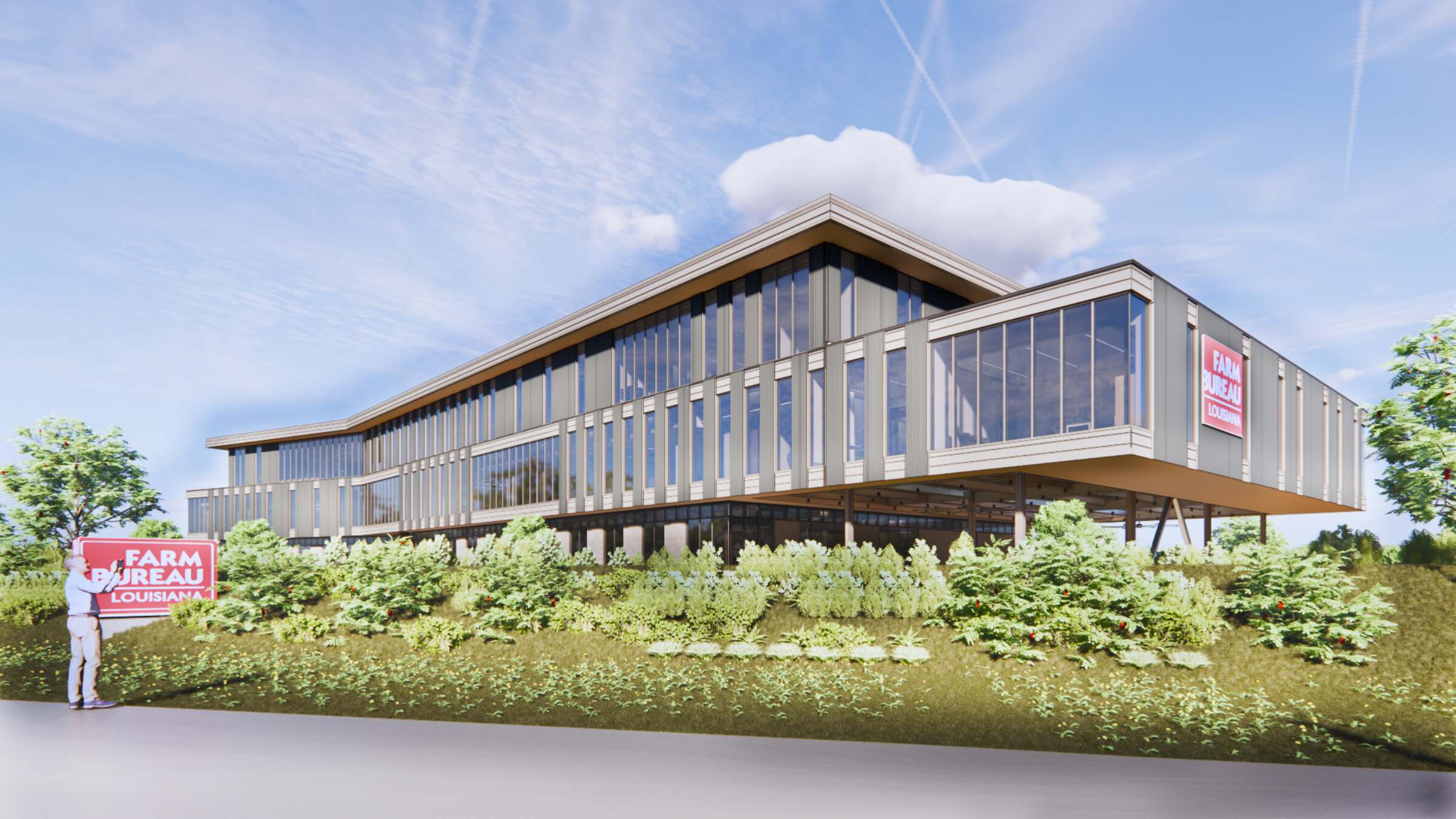 Farm Bureau
Agriculture, particularly the classic grain elevator, was the subtle inspiration for the design of the yet-to-be-constructed Farm Bureau headquarters in Baton Rouge. The facility will house the organization's insurance branch and federation activities while also hosting legislators, industry leaders and members of the state's farming community.
Grace Herbert Curtis Architects worked closely with the client throughout the design development process, exploring several potential scenarios before enthusiastically selecting the broad, three-story, angled concept. The structure will sit on a unique site that is essentially a half-moon-shaped island between roadways, meaning the building will have 360 degrees of visibility. To capitalize on its location, the structure will feature a dynamic façade that plays on the contrast of mass and void to give the impression of movement. A solid base, punctuated by a deep-red covered entryway, will help ground and visually anchor the facility.
To innovatively address security concerns, Grace Hebert Curtis Architects designed a series of earthen berms and lush landscaping that will create a natural screen. These techniques eventually will make the building look as though it is perched atop urban levees. Meanwhile the landscaping and foliage leave plenty of space for parking, water features, several small meadows and a walking path throughout the property. This will provide the ideal level of privacy for events hosted on the outdoor patio without requiring perimeter fencing.
Location: Baton Rouge, LA
Agricultural References
Louisiana's diverse agricultural landscape is referenced inside the building through the use of rustic and functional materials, such as corrugated metal and steel, which will receive a polished and sophisticated spin. For example, a dramatic wood-paneled staircase with a contemporary transparent railing will complement vertical wall art and create a small seating nook.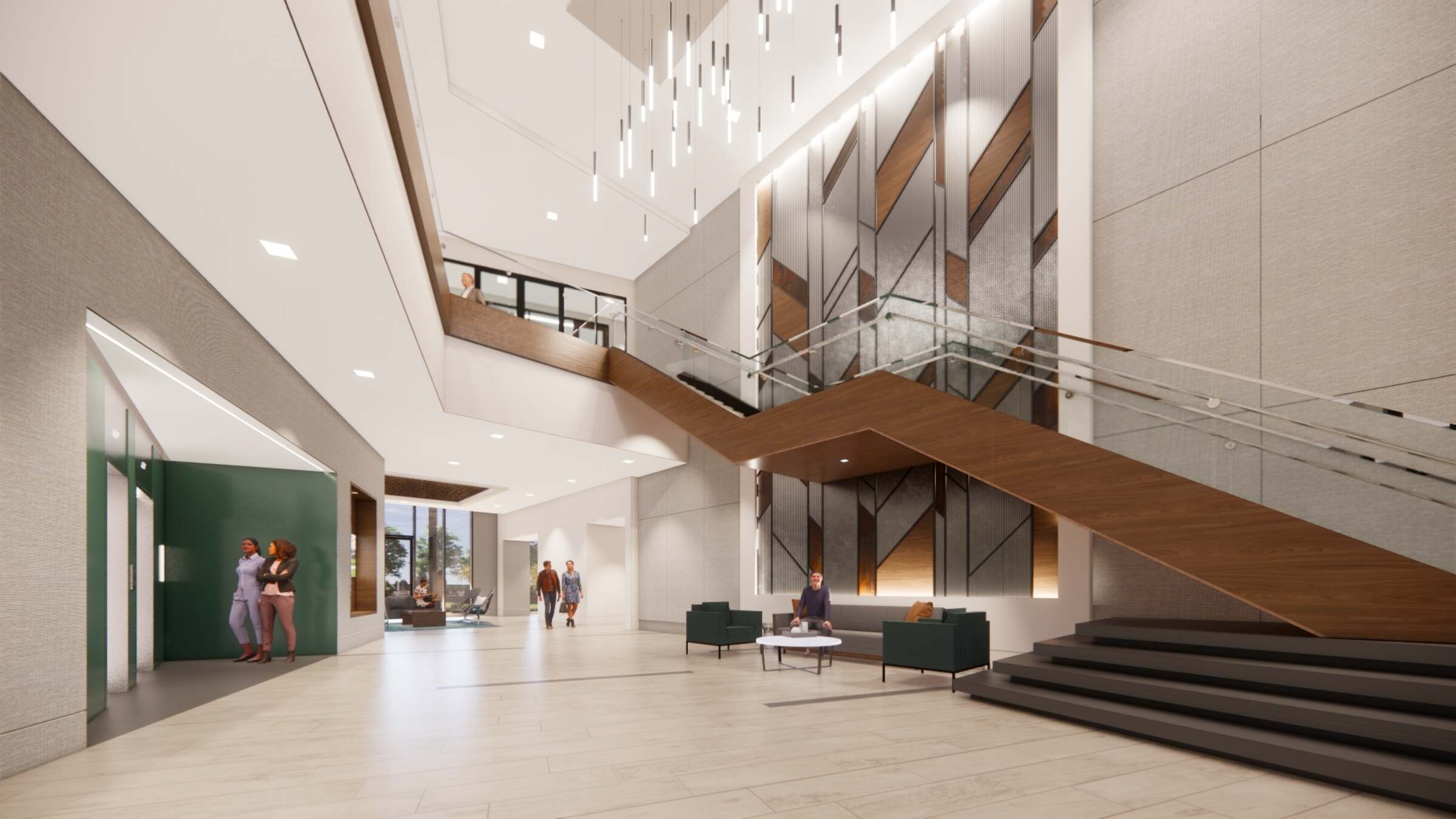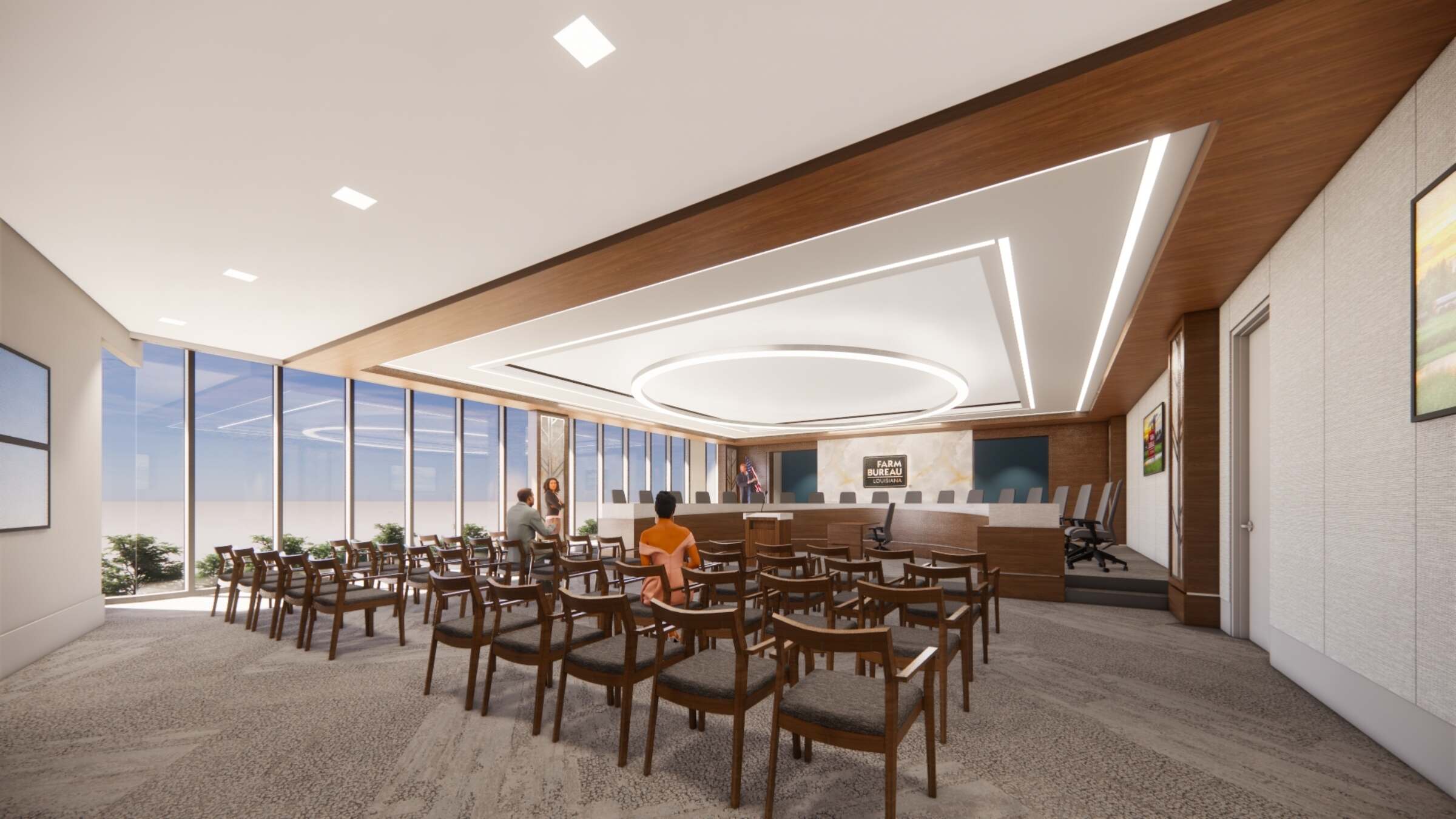 Bright Spaces
A variety of innovative lighting designs, combined with a wealth of natural light, brighten all interior spaces, including the flexible conference center/meeting room.
Like What You See?
As a complete design studio, Grace Hebert Curtis offers all of the services necessary to fulfill your vision.
Contact Us Today
Related Projects