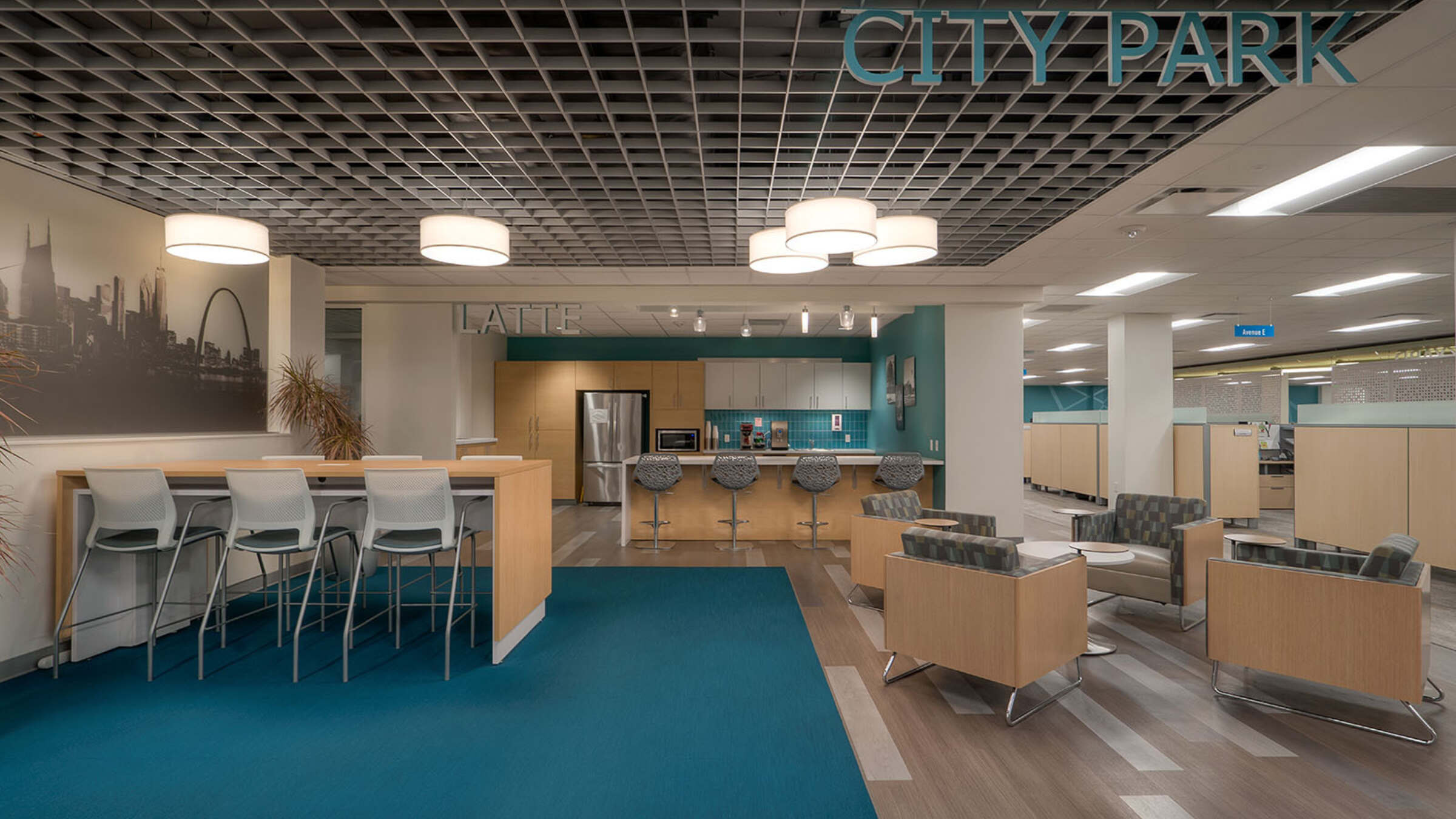 Amedisys Home Health - American Way
Grace Hebert Curtis Architects' 2016 interior renovation of Amedisys Home Health's American Way location spanned nearly 80,000 square feet. The project transformed a cavernous and uninspired commercial space into a bright, dynamic, efficient and engaging atmosphere that fosters creativity.
Adapting the 1970s-era building for 21st century operations — and millennial- and Generation Y-driven workplace trends — required redesigning the layout to create an open office concept. Grace Hebert Curtis Architects also carved out a variety of shared spaces to encourage interaction between teams.
Delivering on the client's vision of an airy, cheerful atmosphere was an exciting challenge for the design team, especially given the existing core structure, low ceilings and lack of natural daylight. In response, the team innovatively repositioned executive offices, core spaces and conference rooms — which are traditionally located on window walls — to the building's interior. This helped maximize visual access to natural daylight. Surfaces and finishes were also lightened and brightened to make the space feel taller.
Project Size: 79,575 square feet
Location: Baton Rouge, LA
Completed: 2016
Collaborative Areas
Employees easily can step away from their primary workstations and explore technology-supported one-on-one, small-group and large-group collaborative areas as well as open meeting spaces, coffee bars, lounges and break rooms. The shared spaces maintain separate identities through the intentional use of color, ceiling details, greenery, lighting and graphics — all reflecting Amedisys' brand and corporate personality.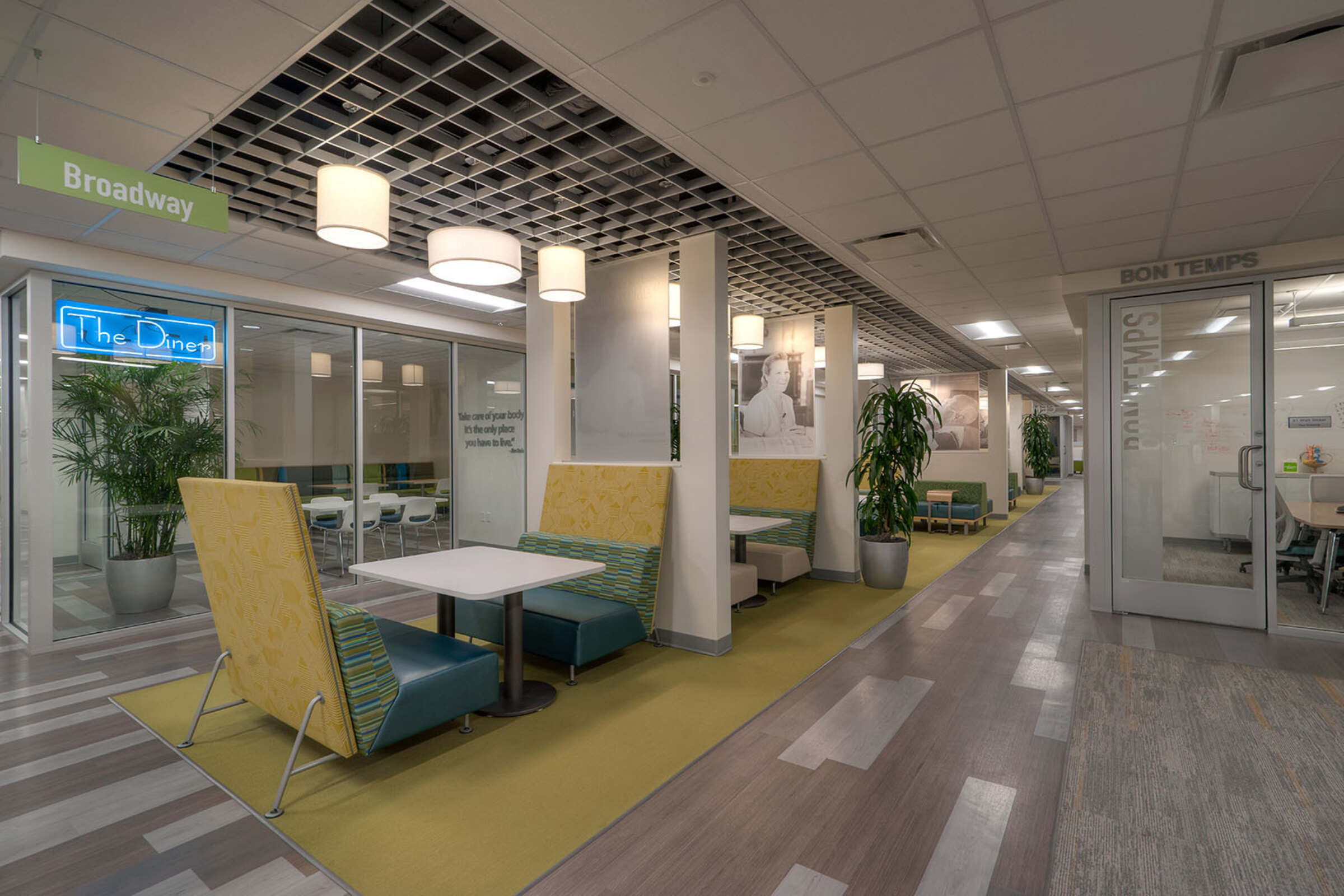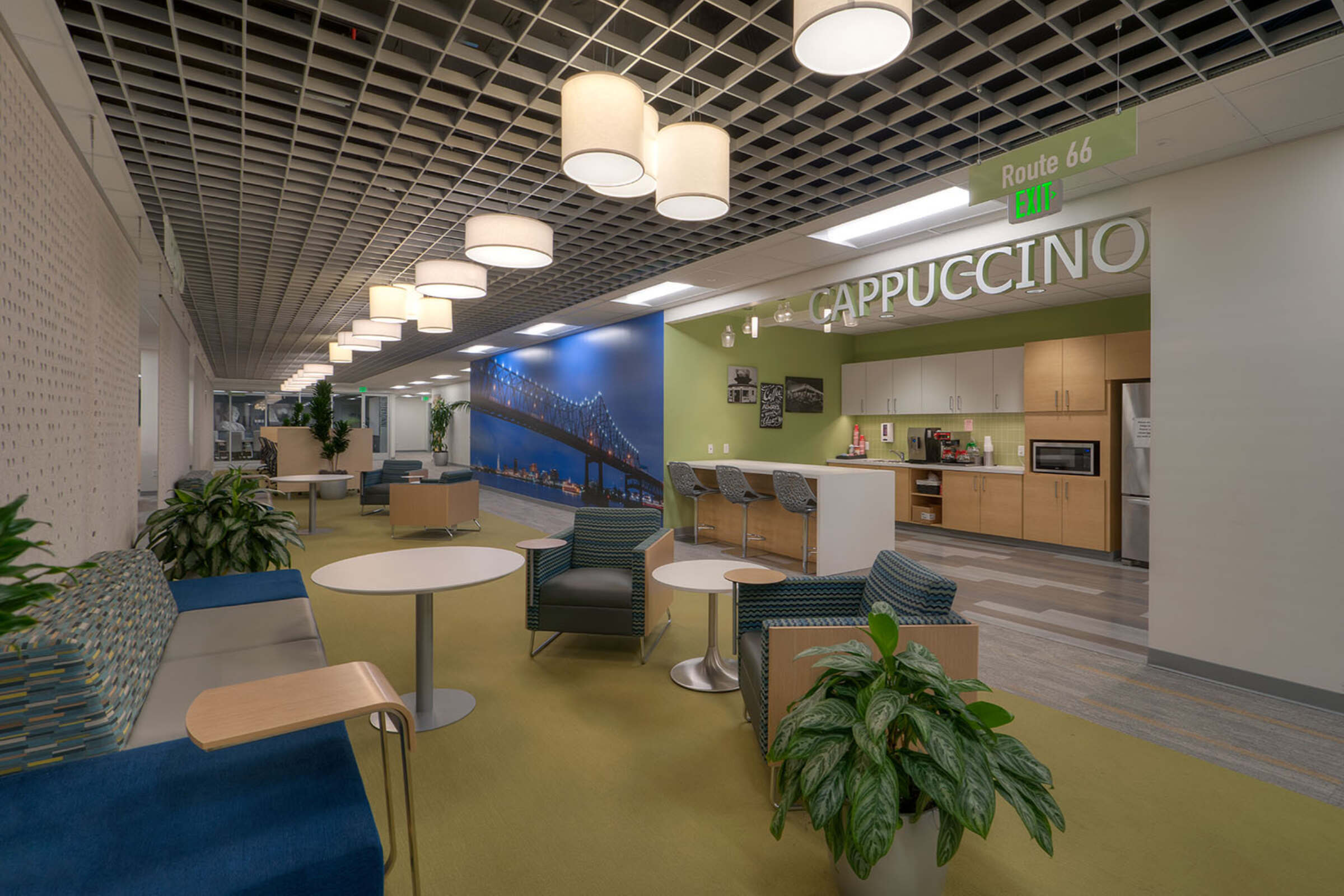 Impromptu Gathering
Lid-type ceiling elements were placed along the break rooms and conference rooms to separate circulation paths and collaborative areas, which serve as impromptu gathering spaces and annex dining.
Bright Spaces
Even enclosed, interior conference spaces maintain a sense of airiness via large glass panels and a light finish palette. They also feature tables equipped with video, power and data capabilities as well as flexible writing surfaces.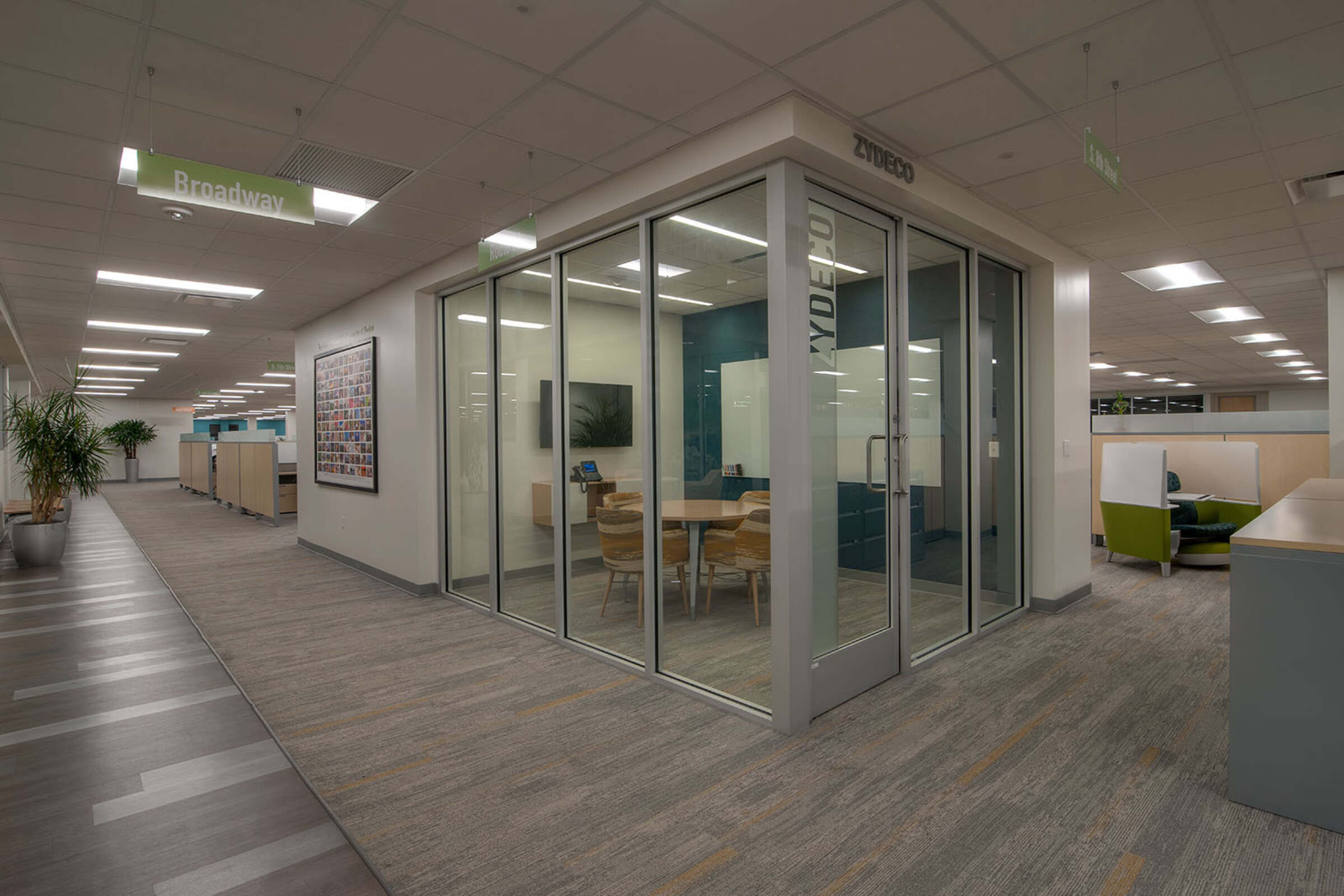 Like What You See?
As a complete design studio, Grace Hebert Curtis offers all of the services necessary to fulfill your vision.
Contact Us Today
Related Projects