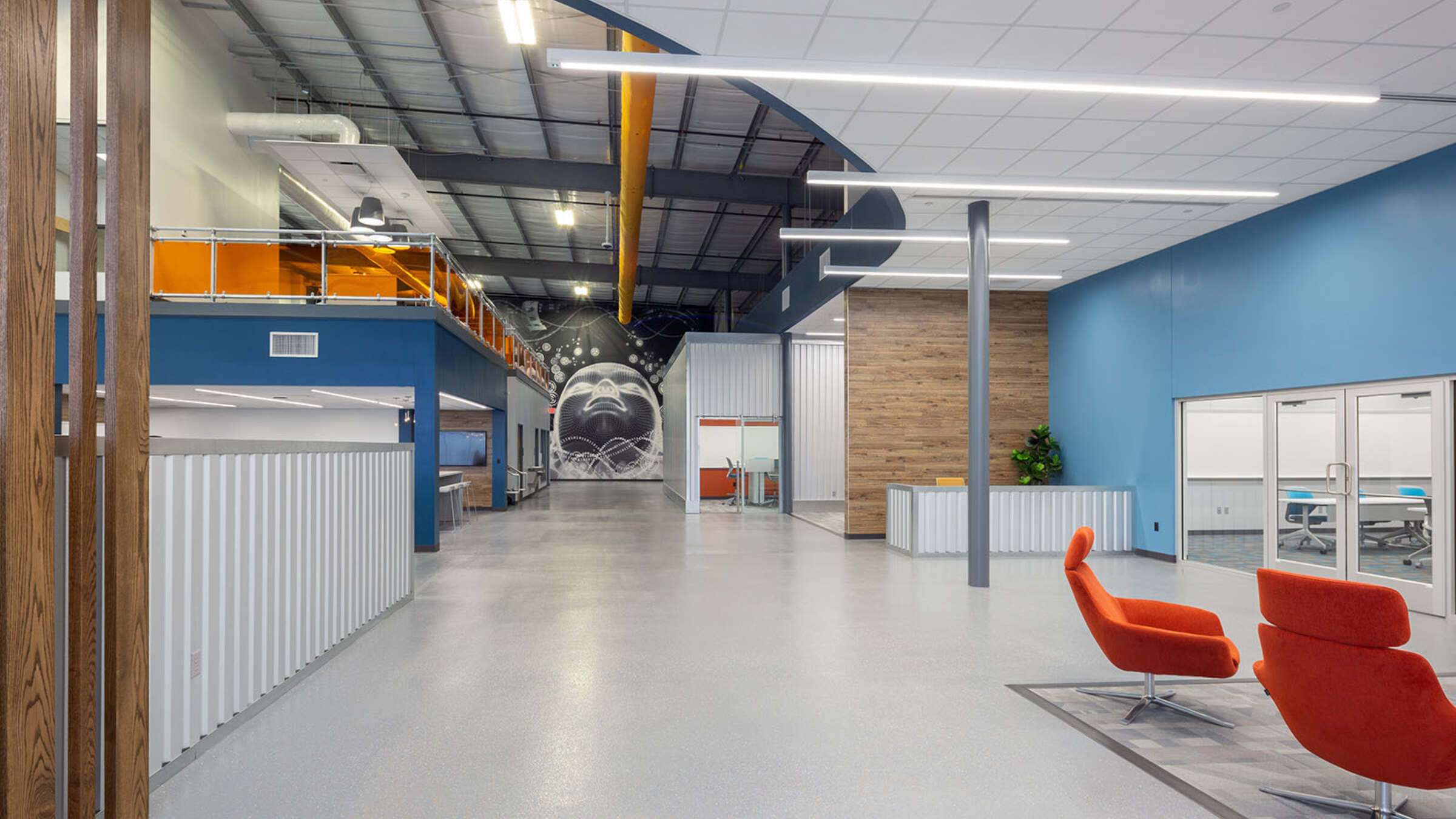 Alliance Safety Council Emerging Technology Center
The Emerging Technology Center, the newest addition to the Alliance Safety Council's facilities portfolio, invites members and visitors to rethink business processes and solutions. Grace Hebert Curtis Architects redesigned and reimagined the existing 26,000-square-foot facility to support the most up-to-date professional learning and training as well as innovative content development and delivery technologies.
Among the center's most important spaces is the Design Thinking Lab, a dedicated area where the Alliance's Design Thinking Team and members of the public develop new approaches to solving problems. Conducive to the ever-changing needs of the workforce, the future-focused collaborative spaces are ideal for independent, small- or large-group working and training sessions. Intimate meeting spaces, clusters of flexible furniture, and instructional technology tools all support the multi-step problem-solving process.
Project Size: 12,605 square feet
Location: Baton Rouge, LA
Completed: 2019
Thoughtful Design
The area under an existing mezzanine was thoughtfully redesigned as a flexible lounge and meeting space. Bright ceiling and wall finishes and graphic art are highlighted by fresh new accent lighting. Refinishing the facility's existing orange acrylic railings maintained a punch of color while respecting the client's budget. Wood planks installed flush with intermittent bands of painted drywall create pattern and texture to enhance focus areas.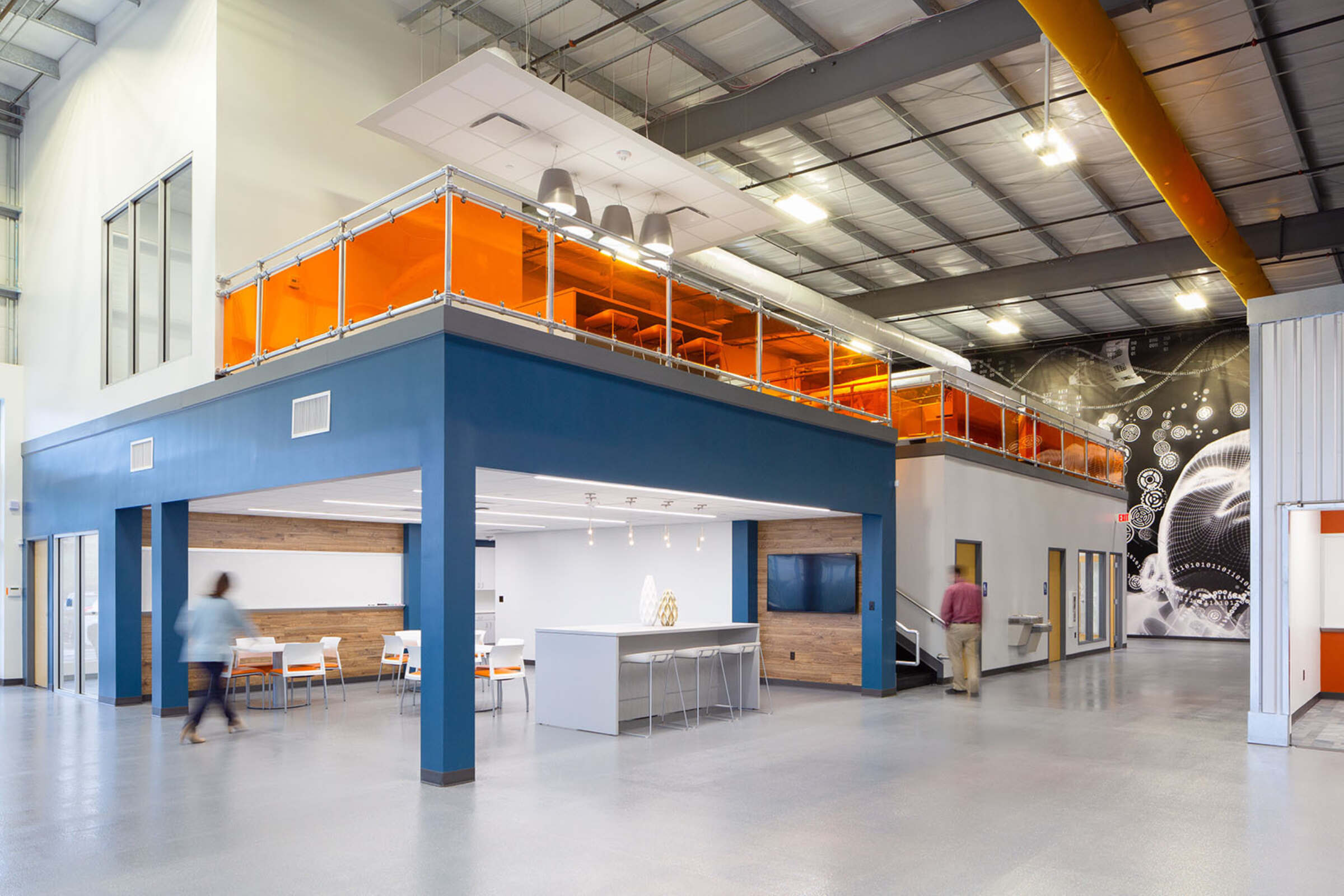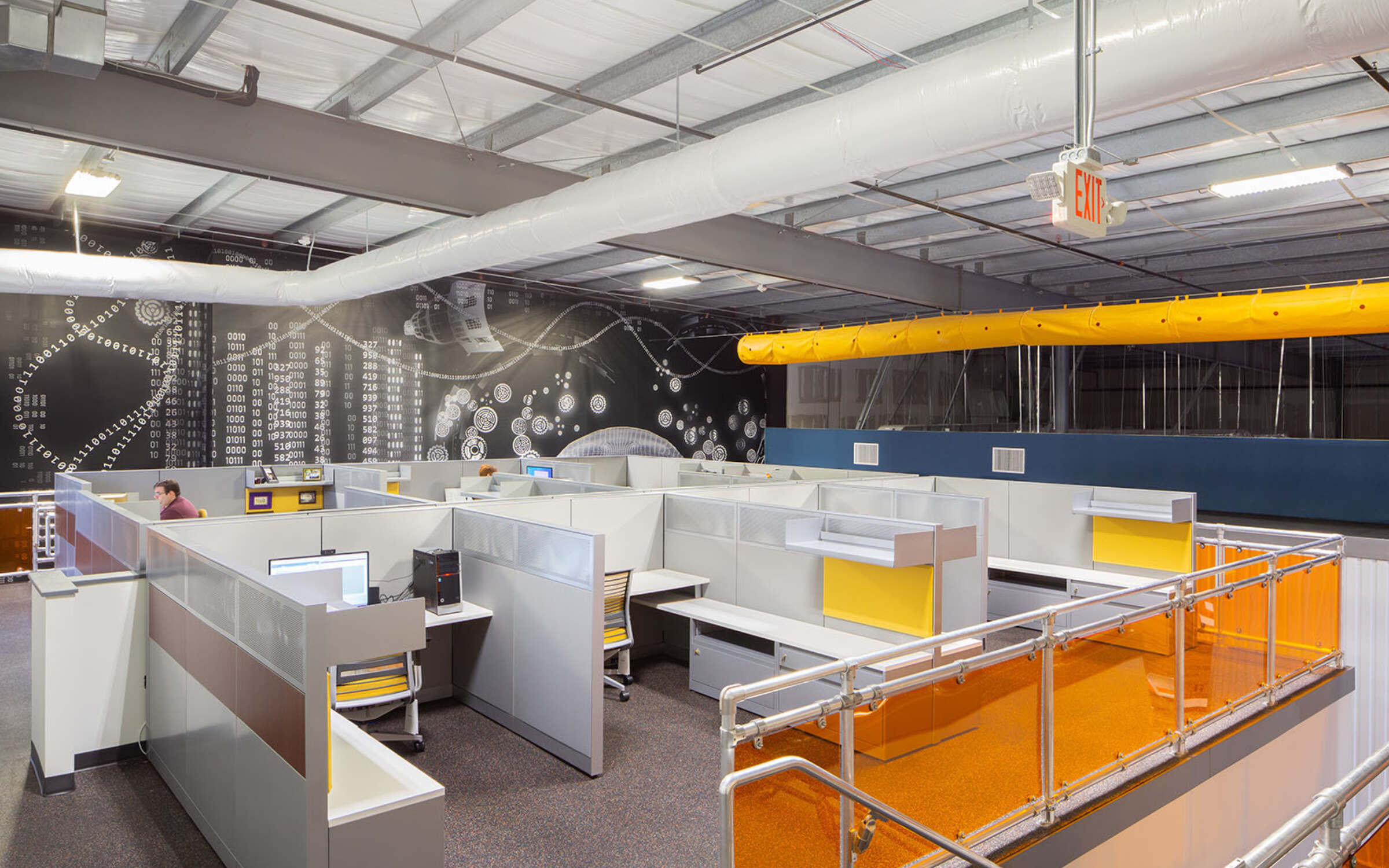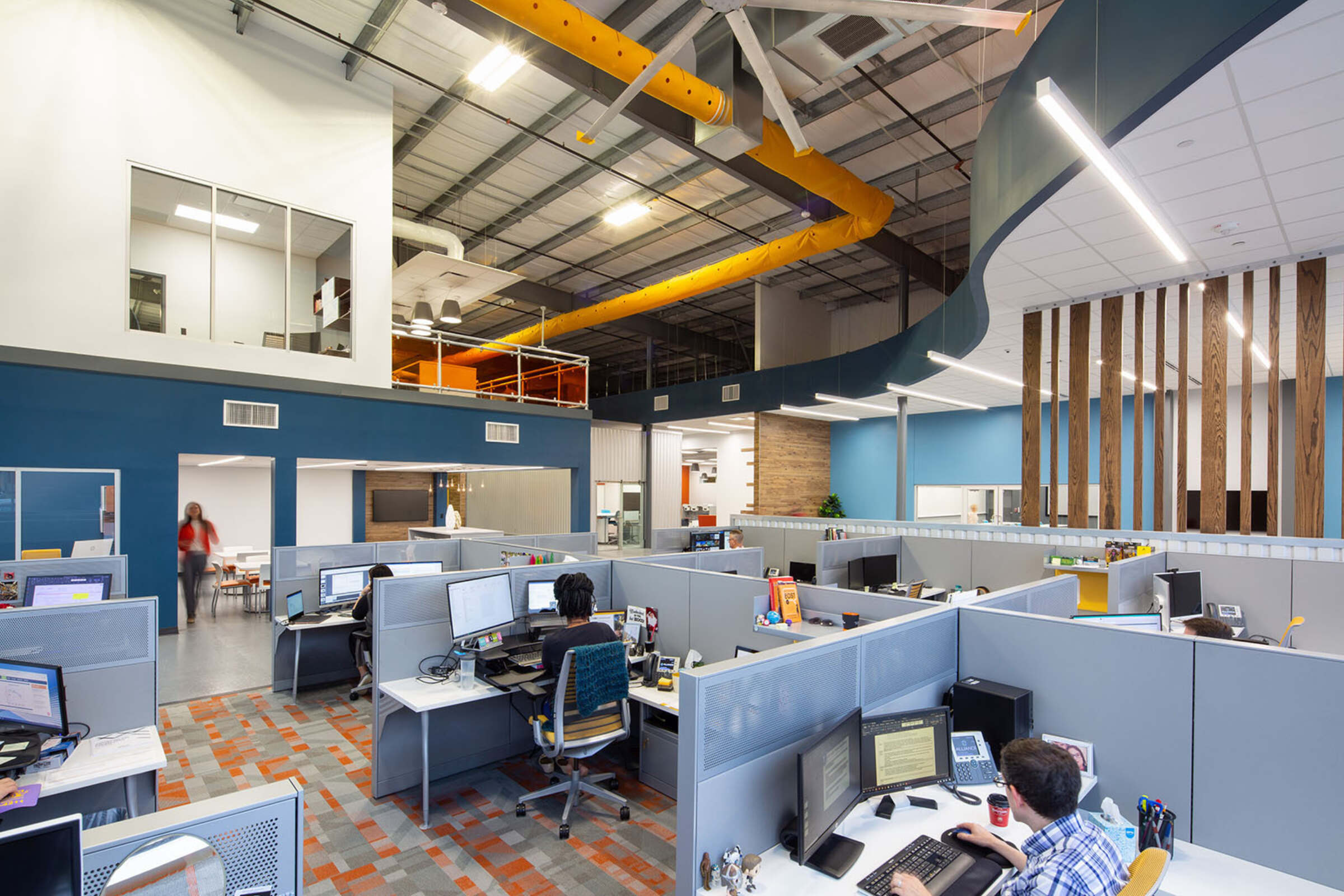 Collaboration Areas
Large, open workstations facilitate organic collaboration opportunities between Alliance Safety Council developers, and mid-height privacy panels keep the space light and airy. The area is strategically separated from the entrance by vertical wood boards in varying widths, adding warmth and texture to the space, while above the swooping curved ceiling soffit juxtaposes contemporary linear lighting.
Brand Specific
The Design Thinking Lab integrates a variety of materials and textures ranging from corrugated metal panels to warm wood accents. The organization's vibrant and energizing brand colors are strategically placed throughout the space via carpet tiles and accent walls. The saturated colors are balanced with neutral tones and dry-erase wallcoverings.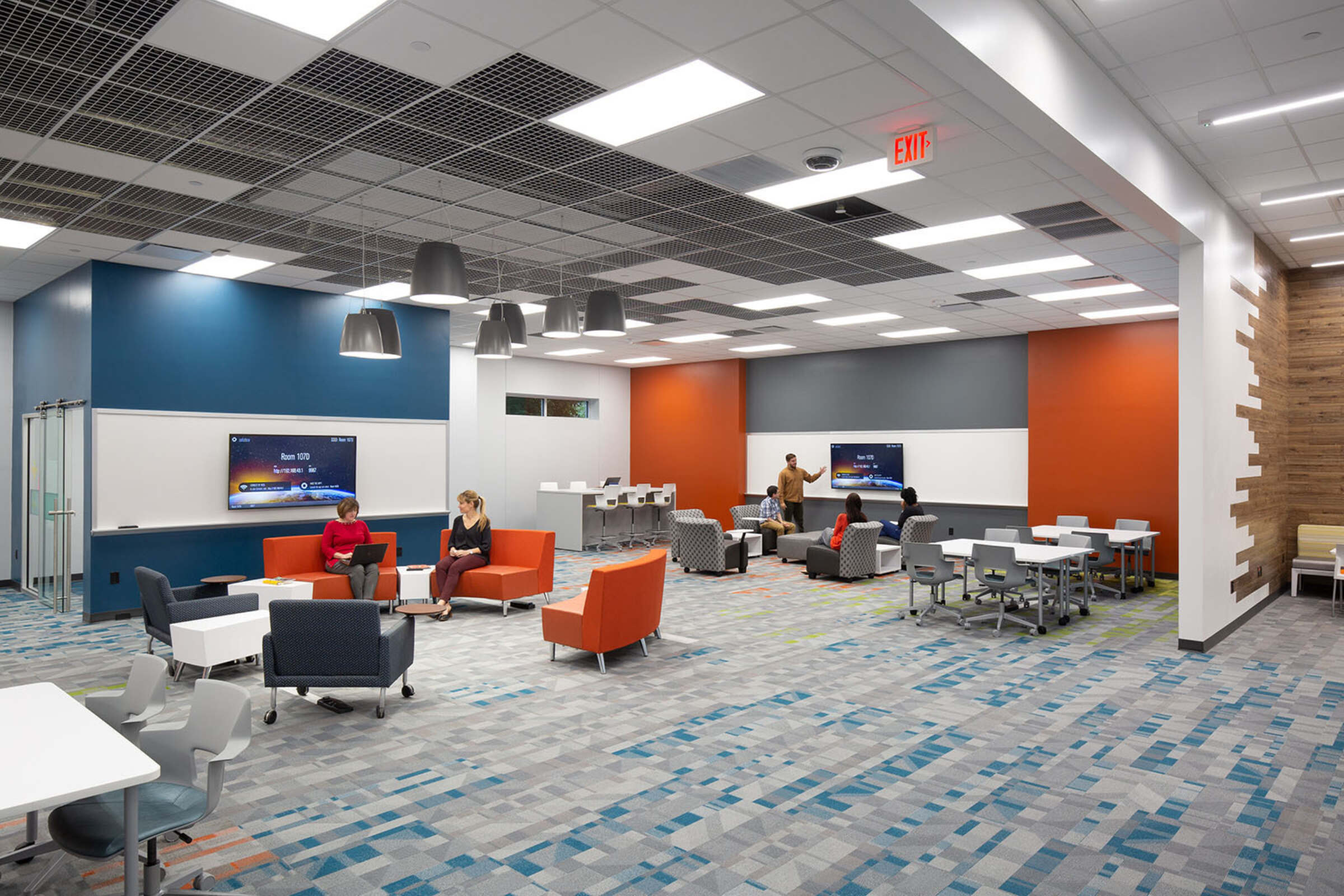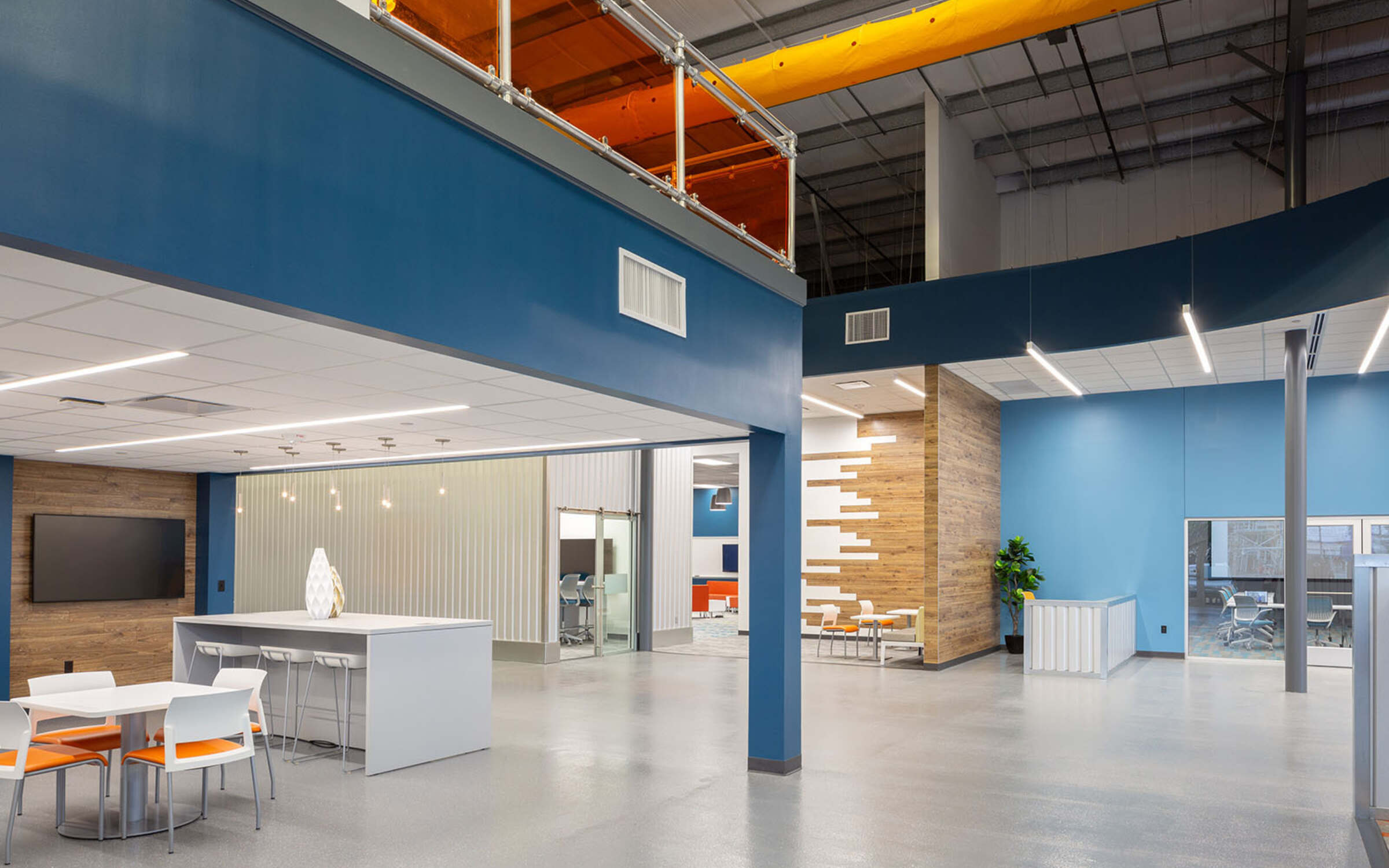 ""Grace Hebert Curtis Architects has impressed us with their continued relationship with management as well as their long-term commitment to client satisfaction. They have been responsive and have invested time to truly understand our business.""
- Kathy Trahan, President
Like What You See?
As a complete design studio, Grace Hebert Curtis offers all of the services necessary to fulfill your vision.
Contact Us Today
Related Projects