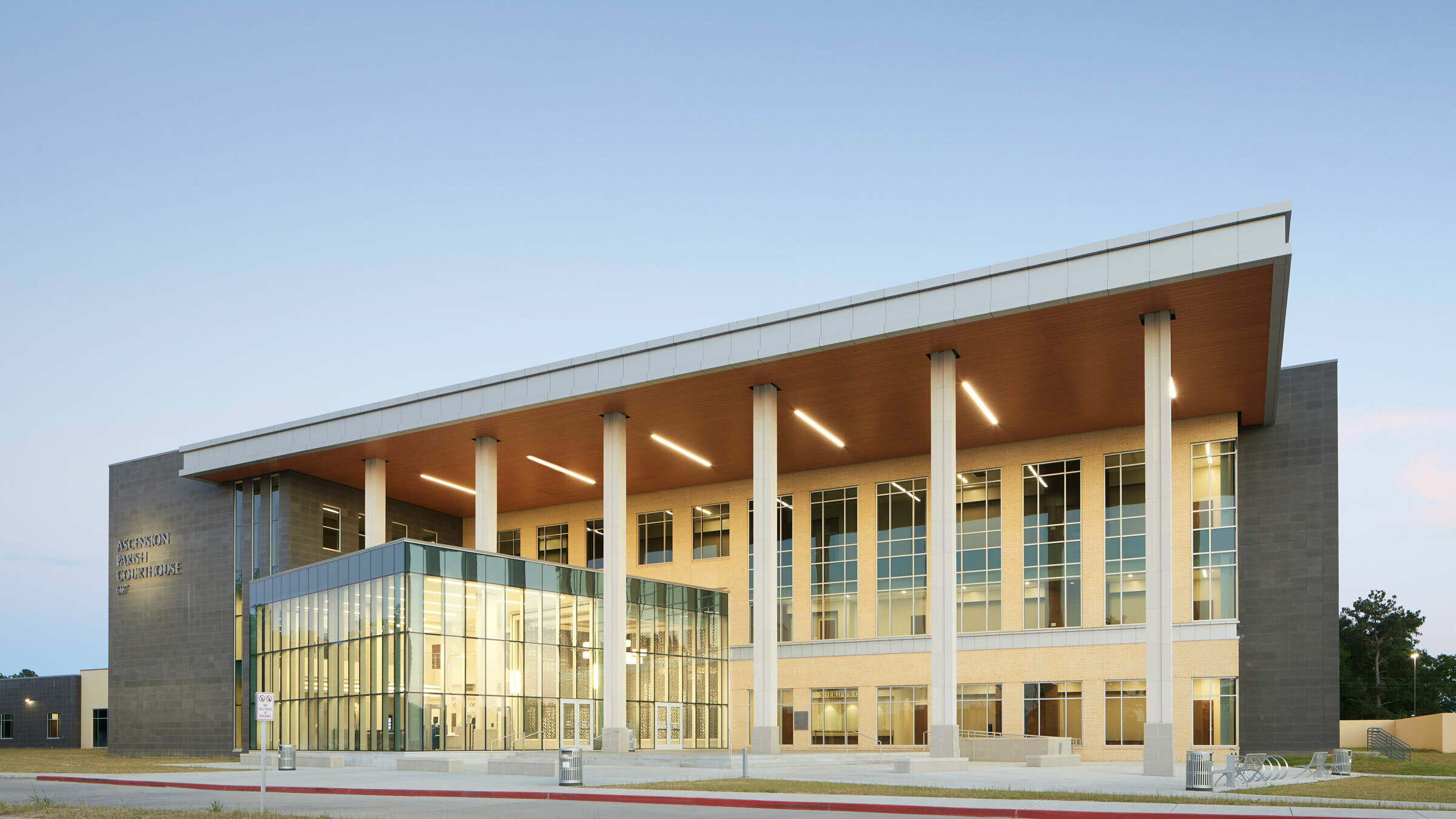 Ascension Parish Courthouse
The spacious, state-of-the-art Ascension Parish Courthouse is designed to accommodate the current and future requirements of the Ascension Parish Court and the 23rd Judicial District Court. The new structure also houses a Fines Collection station operated by the Sheriff's Department and the Gonzales Police Department.
Through in-depth pre-design meetings with stakeholders, Grace Hebert Curtis Architects learned that providing a safe building with modern security technology was a primary driver for the project. Hence, the design improves significantly on its predecessor by including subtle, yet effective, separation between the public, detained individuals, and judicial and law enforcement staff.
While broad expanses of glass are used along the exterior to draw natural light into the building, glass used strategically throughout the interior gives staff added security and prevents the passage of contraband to those in custody. In particular, a patterned glass screen wall along inmate movement routes offers texture and visual interest to the space.
Outside, the building is flanked by broad steps and a small plaza. Soaring exterior columns support a striking overhanging roof to create a bold and highly visible entrance. The exterior color and material palette — as well as the column design — continue into the lobby, creating cohesion between indoor and outdoor spaces.
Project Size: 103,017 sq. ft.
Location: Gonzales, LA
Completed: 2021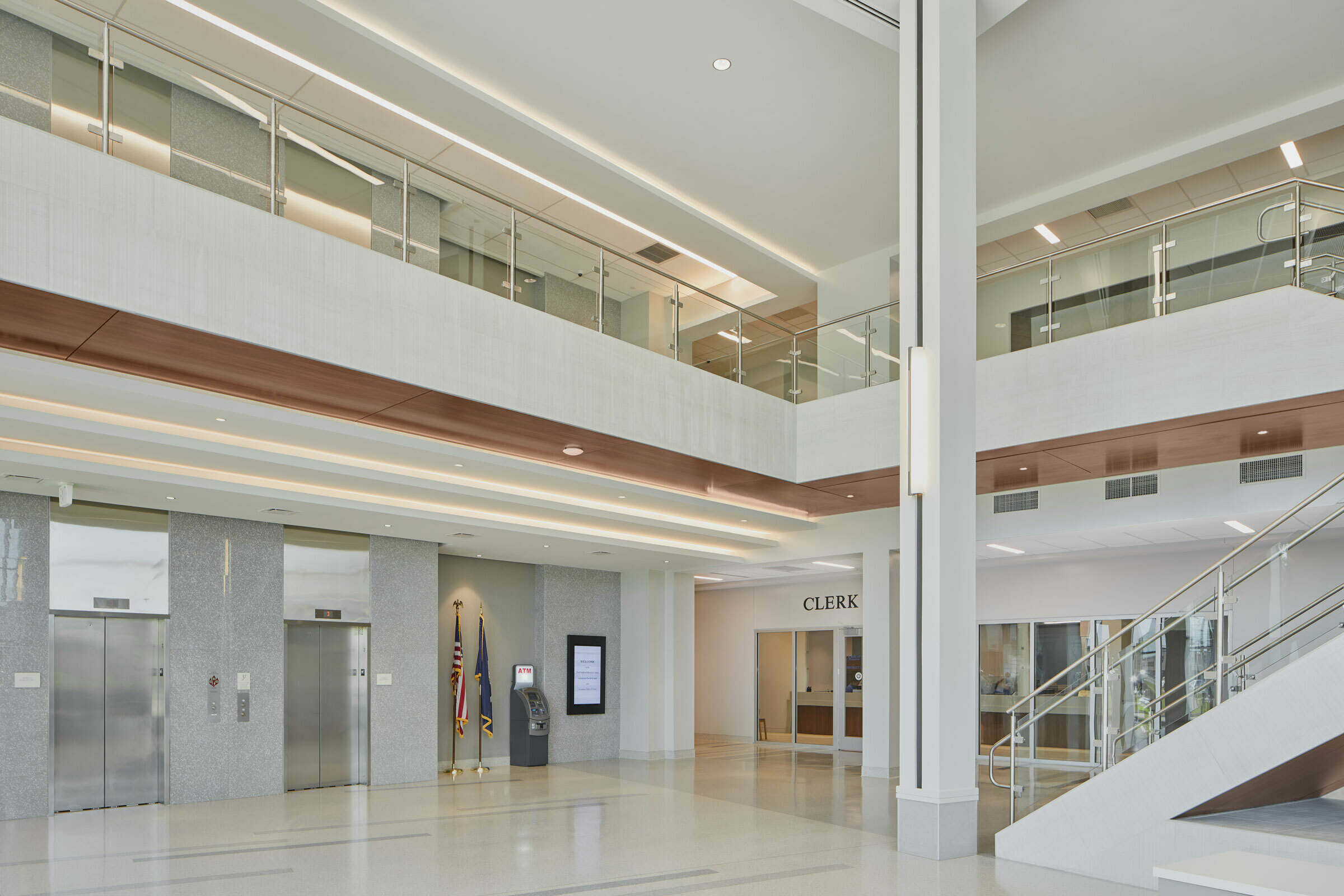 Easy-to-maintain Interior
The design team selected durable, easy-to-maintain interior finishes, including terrazzo flooring and porcelain tile along with wood accents.
Custom Glass Lobby
The large, two-story volume glass lobby features modern lighting and décor as well as ample space for visitors queuing for security scanners.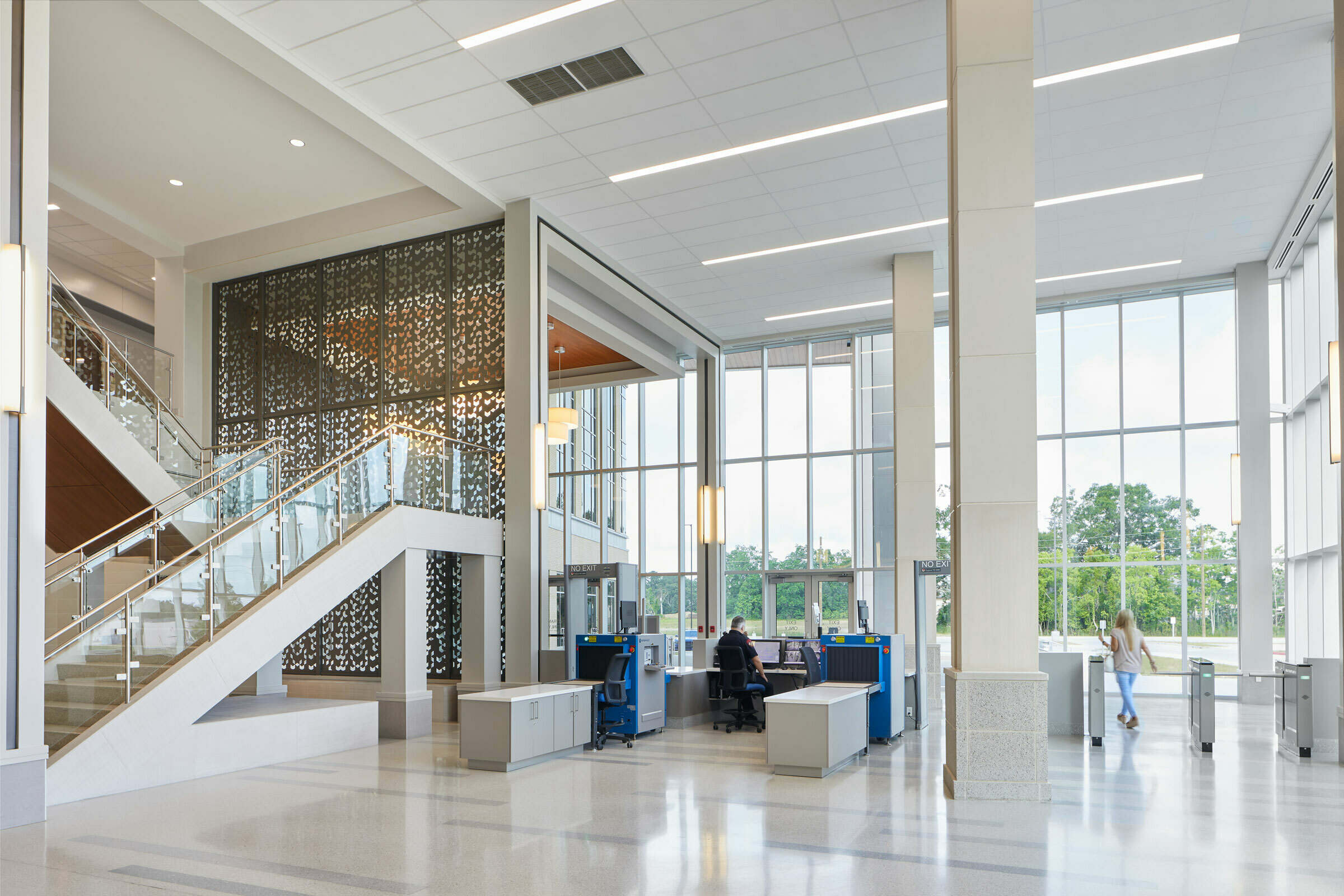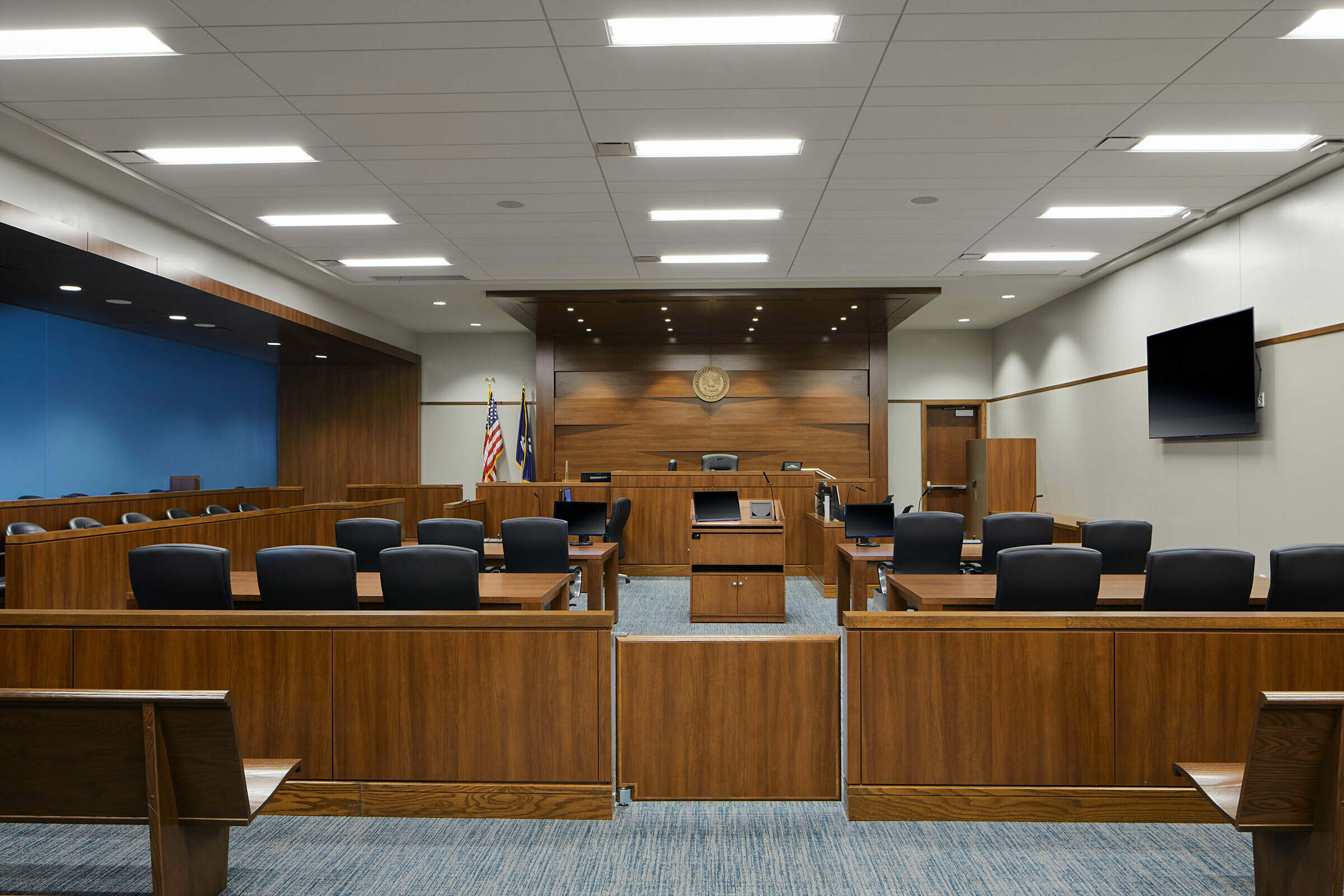 Designed For Multiple Uses
The 3-story building includes eight courtrooms, judges' chambers, and administrative spaces for the Clerk of Court and Ascension Parish Council staff members.
Project Awards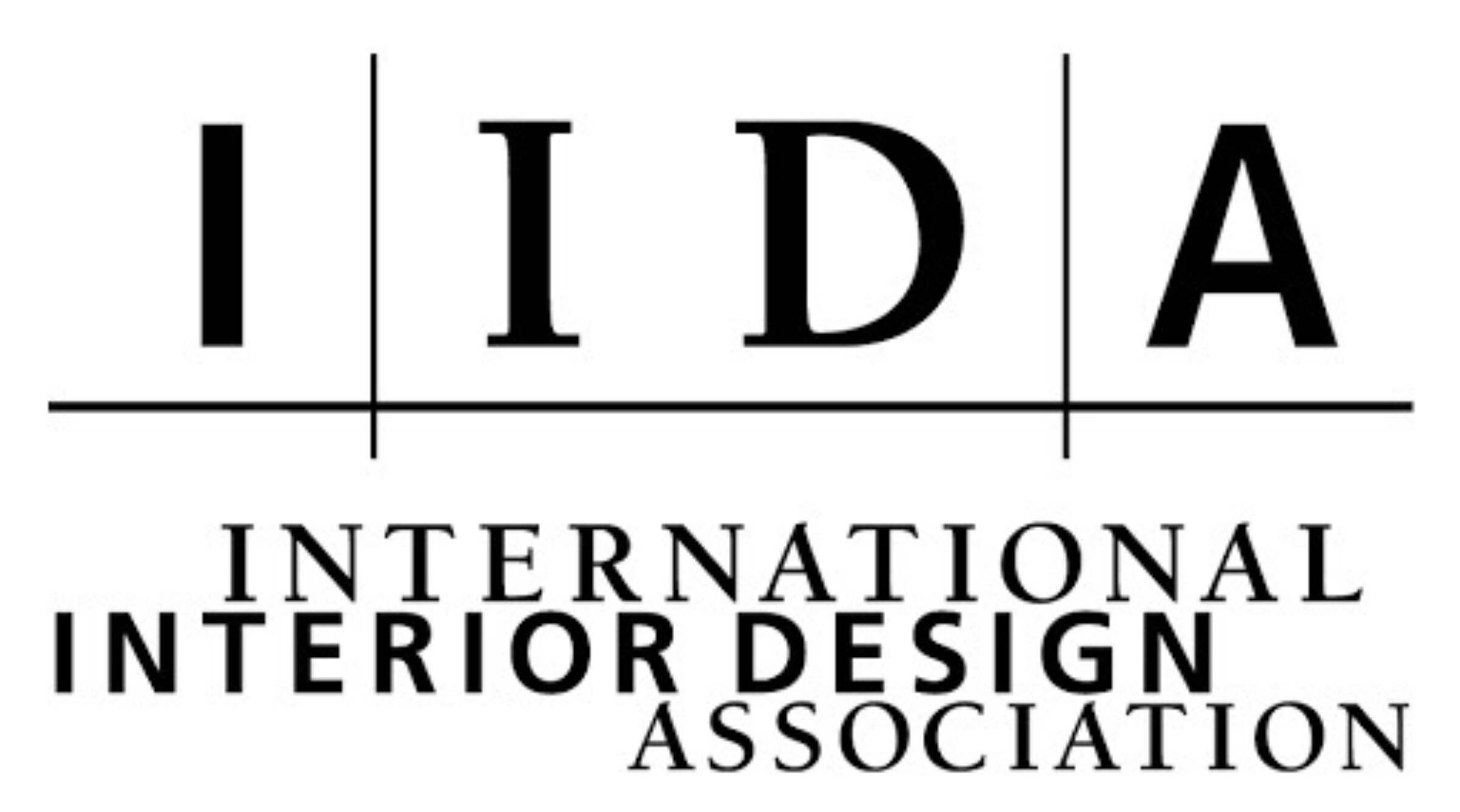 IDEA Award of Recognition, International Interior Design Association - 2021

Rose Award, American Institute of Architects Baton Rouge - 2021

Good Growth Award, Baton Rouge Growth Coalition - 2021
Like What You See?
As a complete design studio, Grace Hebert Curtis offers all of the services necessary to fulfill your vision.
Contact Us Today
Related Projects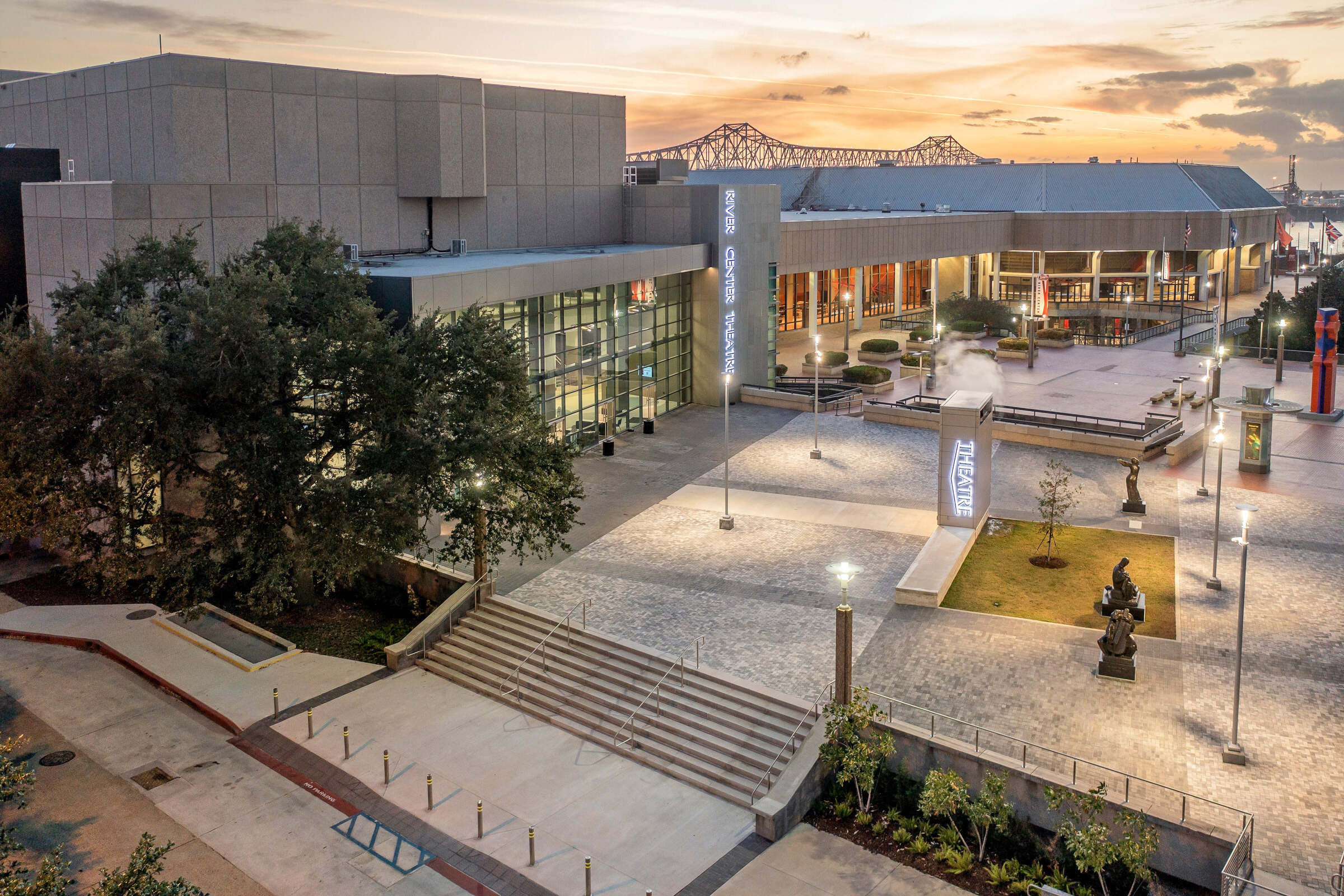 River Center Theater Modernization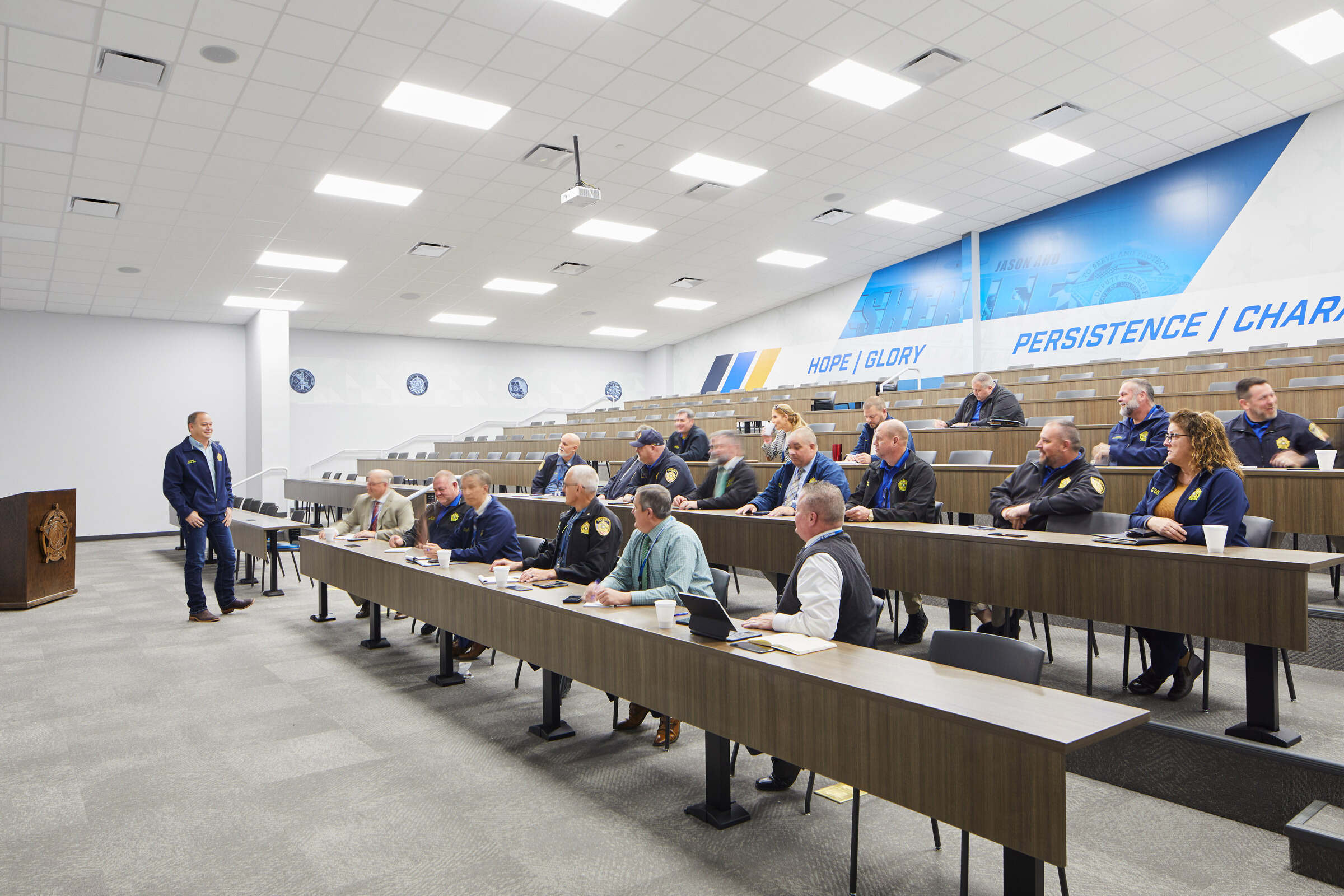 Livingston Parish Sheriff's Office Training Facility