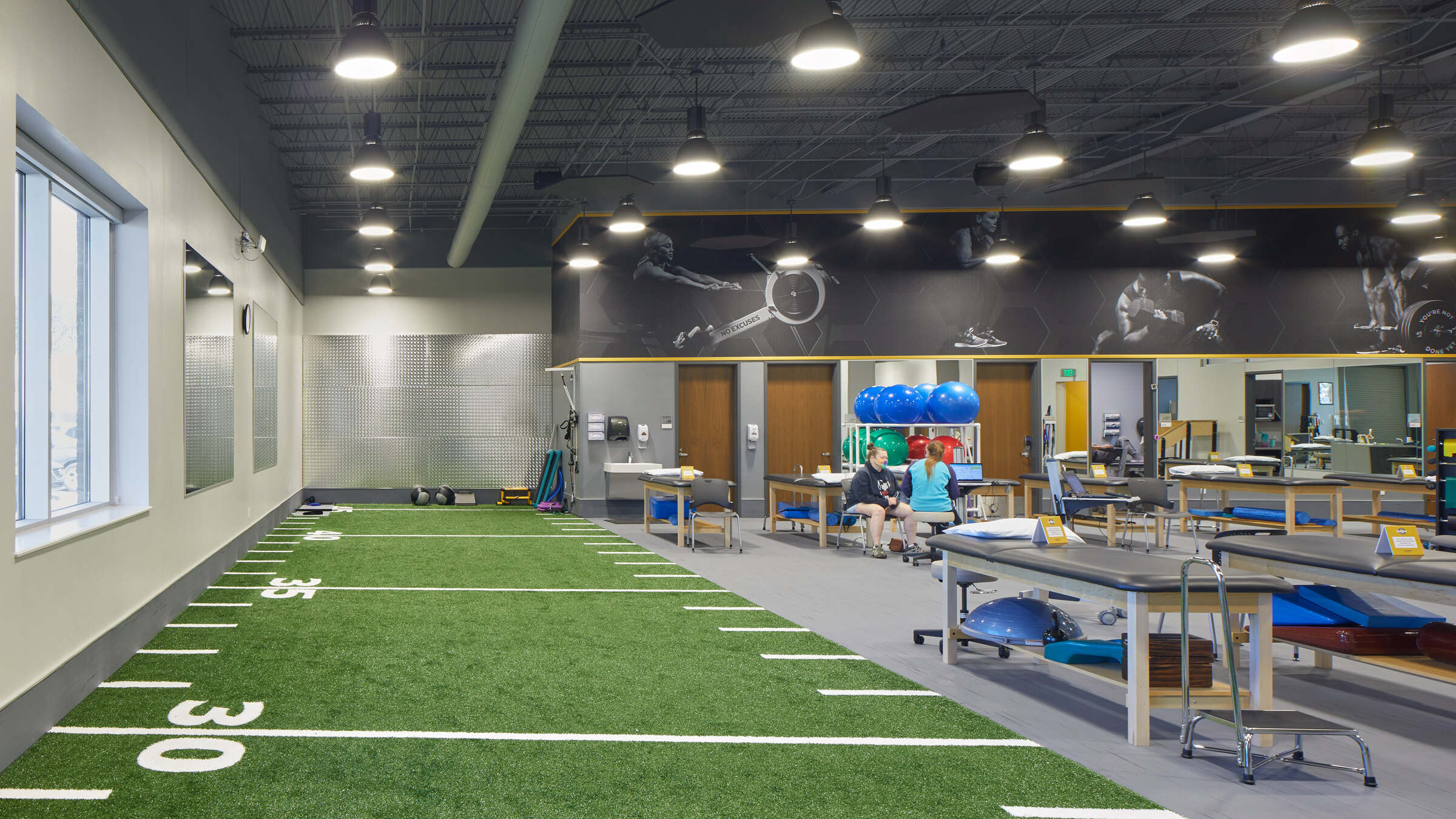 Ochsner Therapy and Wellness
Ochsner Health and SMH once again sought the design expertise of Grace Hebert Curtis Architects to transform a former Rite Aid shopping center into a state-of-the-art therapy and wellness facility. GHC worked creatively with the building's open structure and high ceilings to develop distinct spaces for a therapy and wellness gym, which restores patients to their optimal health, and the athletics-focused Ochsner Performance Training program. The facility accommodates heavy training equipment, situated near the MedX alcove, as well as spaces tailored for cardio exercises, stretching and training. To best work with the available space, the GHC team specifically placed therapy tables adjacent to the private therapy and occupational therapy rooms.
The project showcases GHC's growing leadership in the Therapy & Wellness sector, specifically with regard to performance-training equipment, finishes and space planning. Color, materials, and subtle structural elements (including ceiling details between the locker rooms and Hydration Station) designate and define therapy areas and help patients orient themselves within the open-plan gym. To further communicate the building's mission, GHC integrated numerous large windows to draw in energizing natural light, which is amplified by mirrors along the perimeter of the gym. An automatic sliding door ensures that patients with less mobility can move between the lobby and gym with ease.
Also mindful of supporting staff and provider wellness, the design includes a large conference room and a well-appointed breakroom with tables and chairs that can engage groups both large and small. Other staff-specific spaces include a charting office, a supervisor office with a view into the Ochsner Performance Training area, and a coaching room for private sessions. Digital card readers help maintain privacy and access into staff- and provider-specific spaces.
A portion of the structure was also built-out for a future tenant.
Project Size: 12,546 square feet
Location: Slidell, LA
Multi-functional Spaces
A broad turf area between the Therapy & Wellness and Ochsner Performance Training areas supports a variety of functions and therapies. An adjacent overhead door opens to the building's exterior should clients need to extend their training area.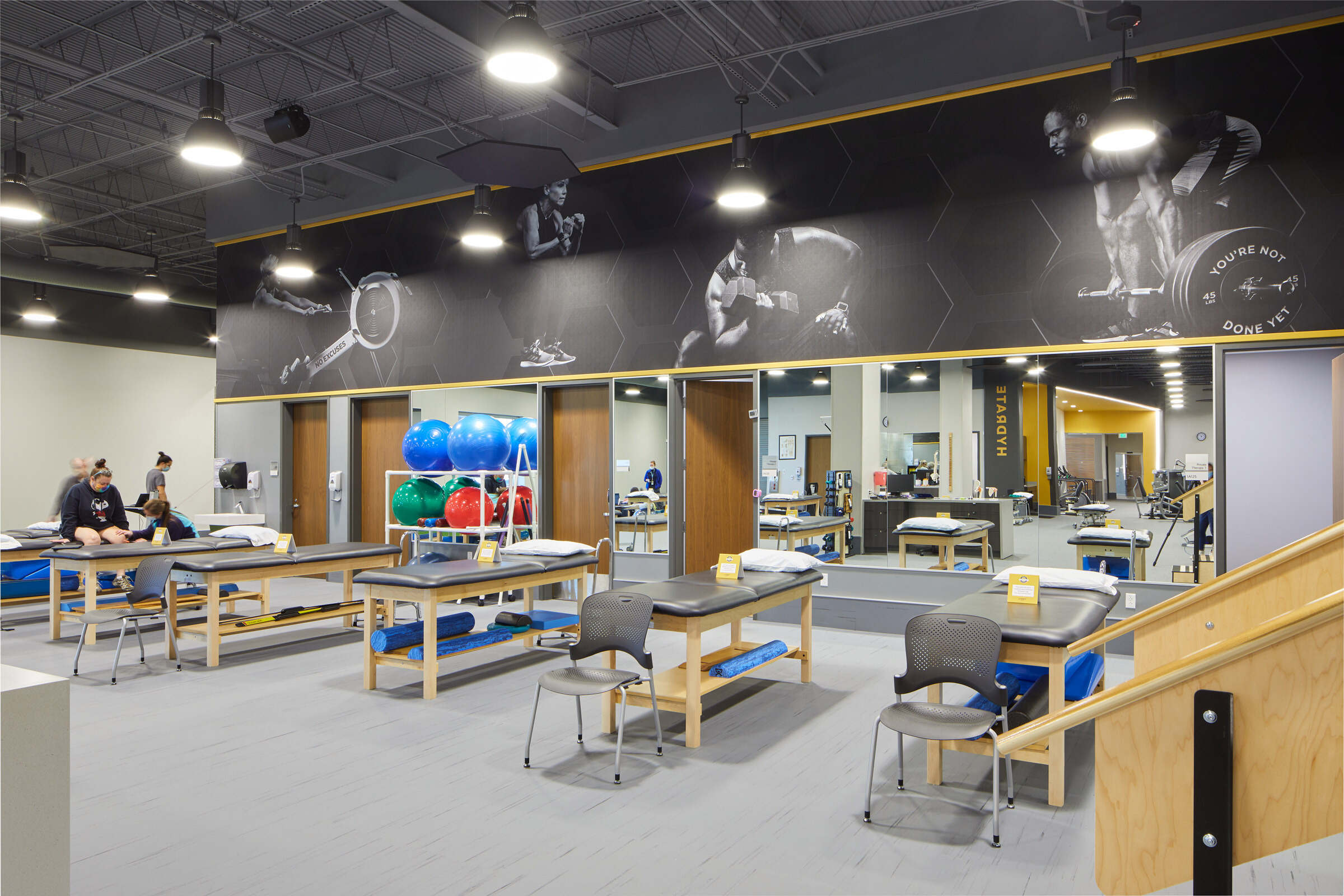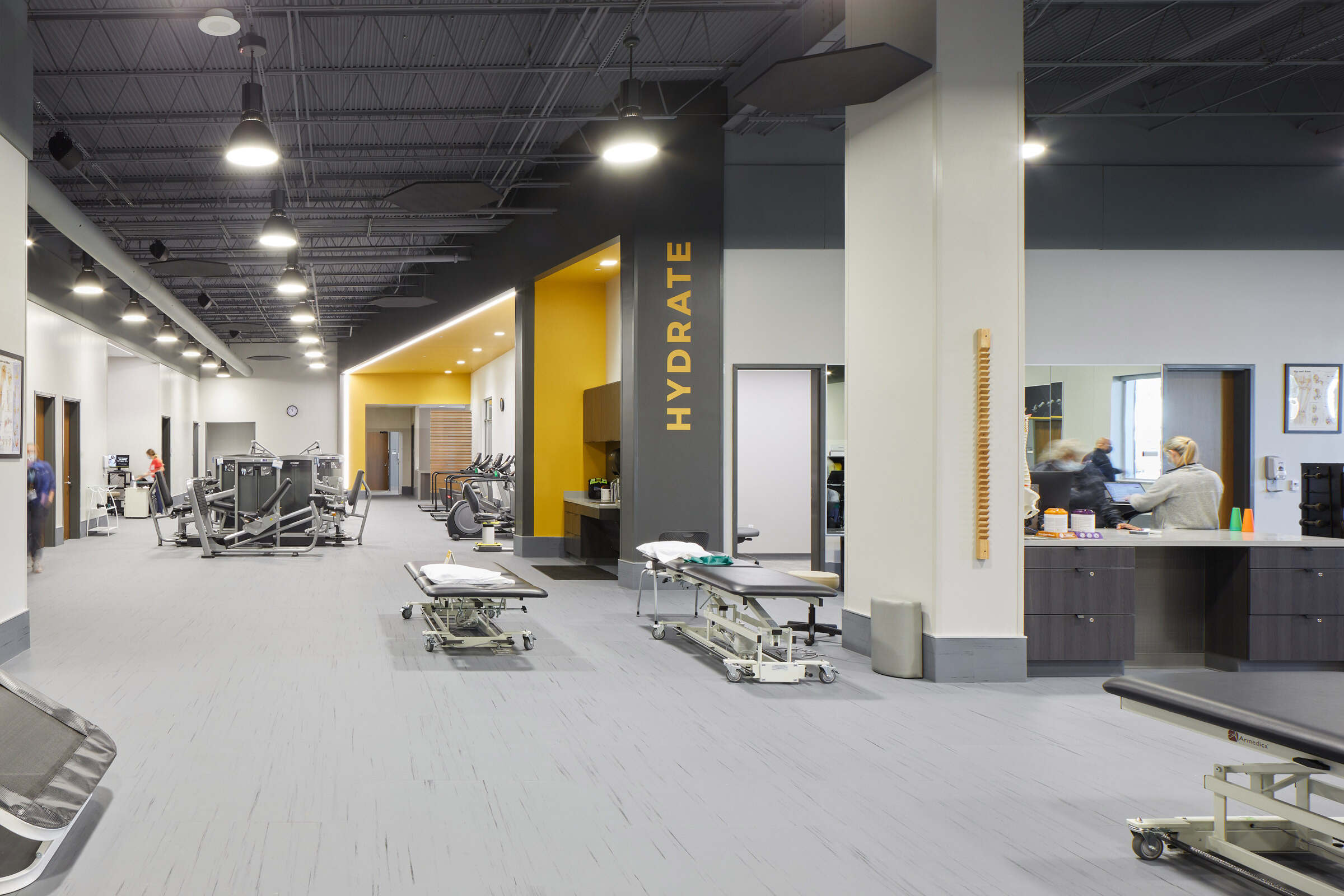 A Model For The Future
Incorporating feedback and input from the client, GHC delivered a functional, contemporary design that will serve as the prototype for the health system's future therapy, wellness and performance-training facilities.
Like What You See?
As a complete design studio, Grace Hebert Curtis offers all of the services necessary to fulfill your vision.
Contact Us Today
Related Projects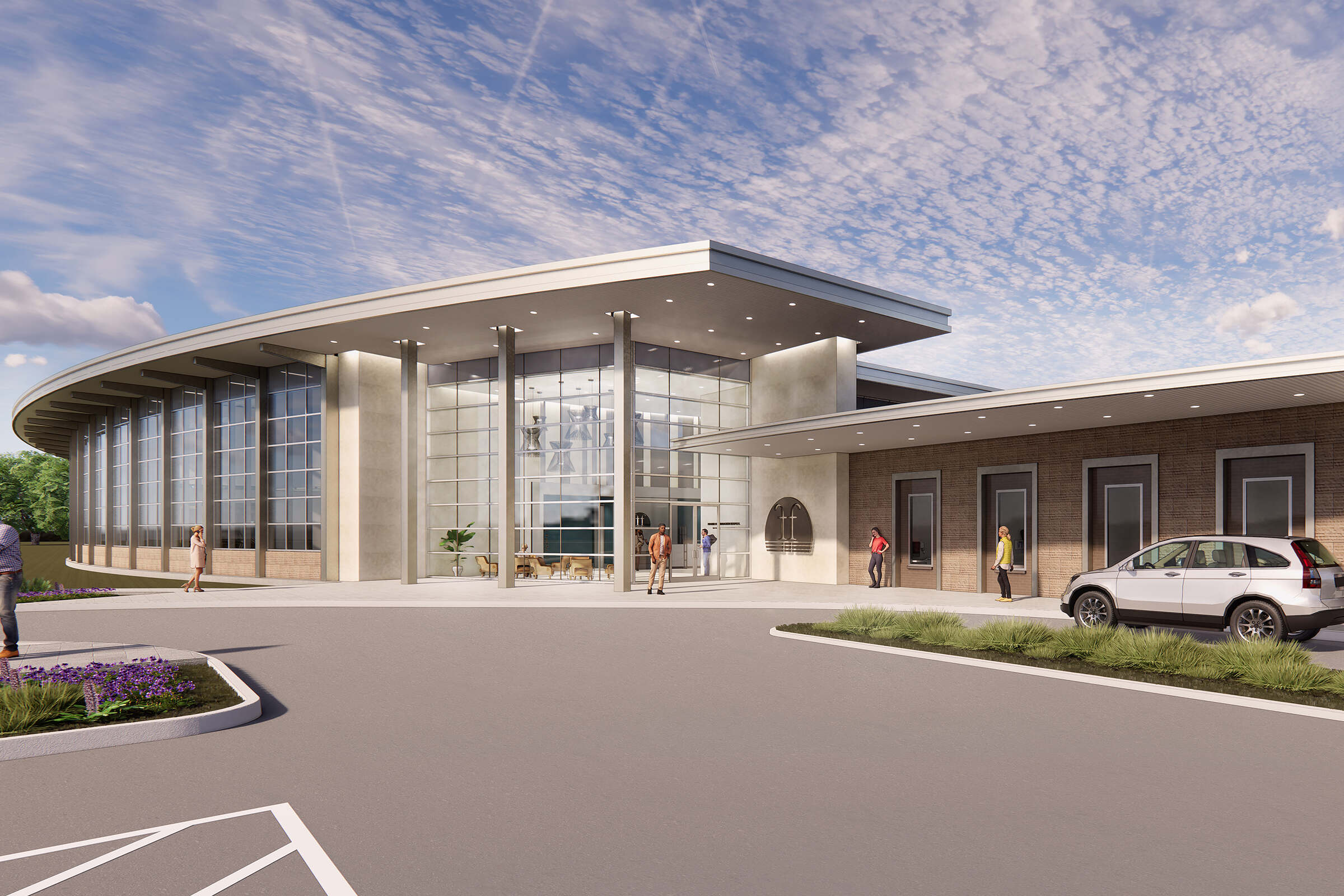 Franklin Foundation Wellness Center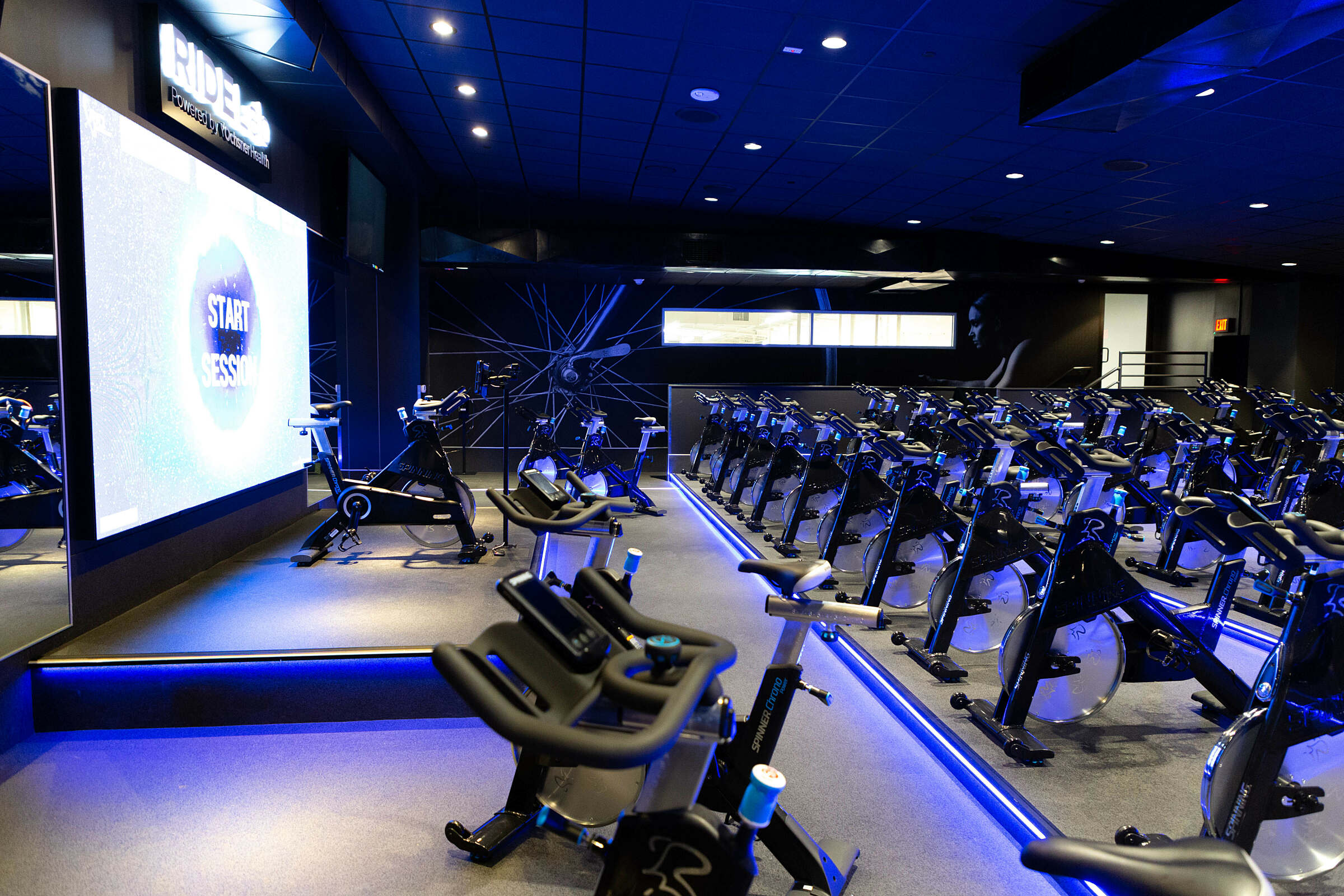 Ochsner Elmwood Fitness Center