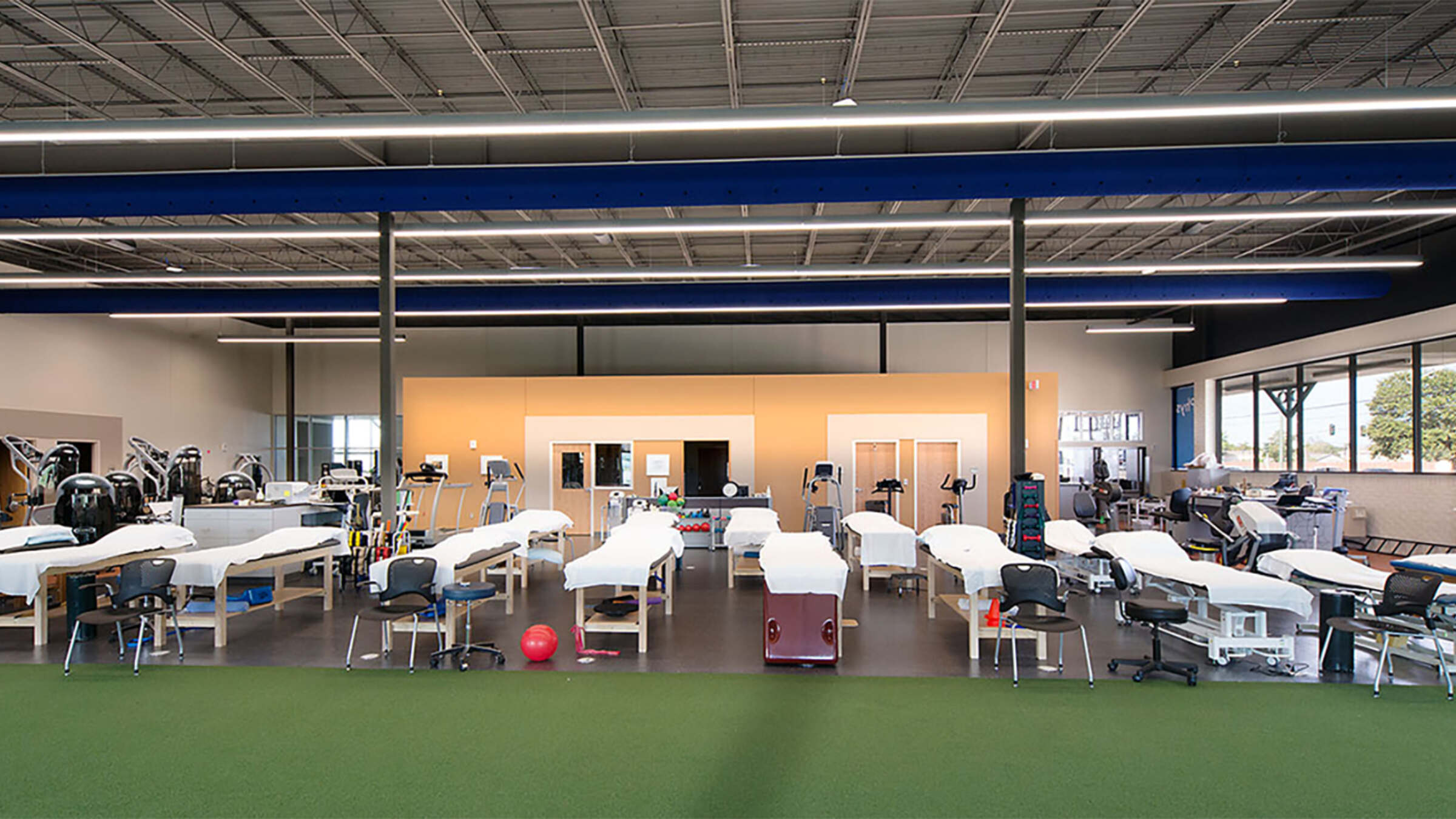 Ochsner Health Bellemede Physical Therapy and Wellness
The Ochsner Health Bellemede Physical Therapy and Wellness location in Baton Rouge allowed Grace Hebert Curtis Architects to completely reimagine and redesign a former strip mall to support health and recovery. The former commercial space is now home to a primary care clinic and a physical therapy clinic that share some infrastructure elements and back-of-house operations.
Patient are greeted by a welcome desk and reception space before continuing further into the building to complete their therapies using rowing machines, stationary bicycles and more. Therapeutic spaces feature safe, joint-friendly rubber flooring across a variety of different therapy stations. The redesign also involved cutting into the building's slab at strategic points to increase electrical connectivity. This allowed the client to power more equipment and offers greater flexibility should therapeutic or spatial needs change.
Project Size: 11,400 square feet
Completed: 2014
Communicating With Stucco
The Grace Hebert Curtis Architects team redesigned the building's exterior using stucco and paneling to communicate its new function and included large, highly visible branded signage.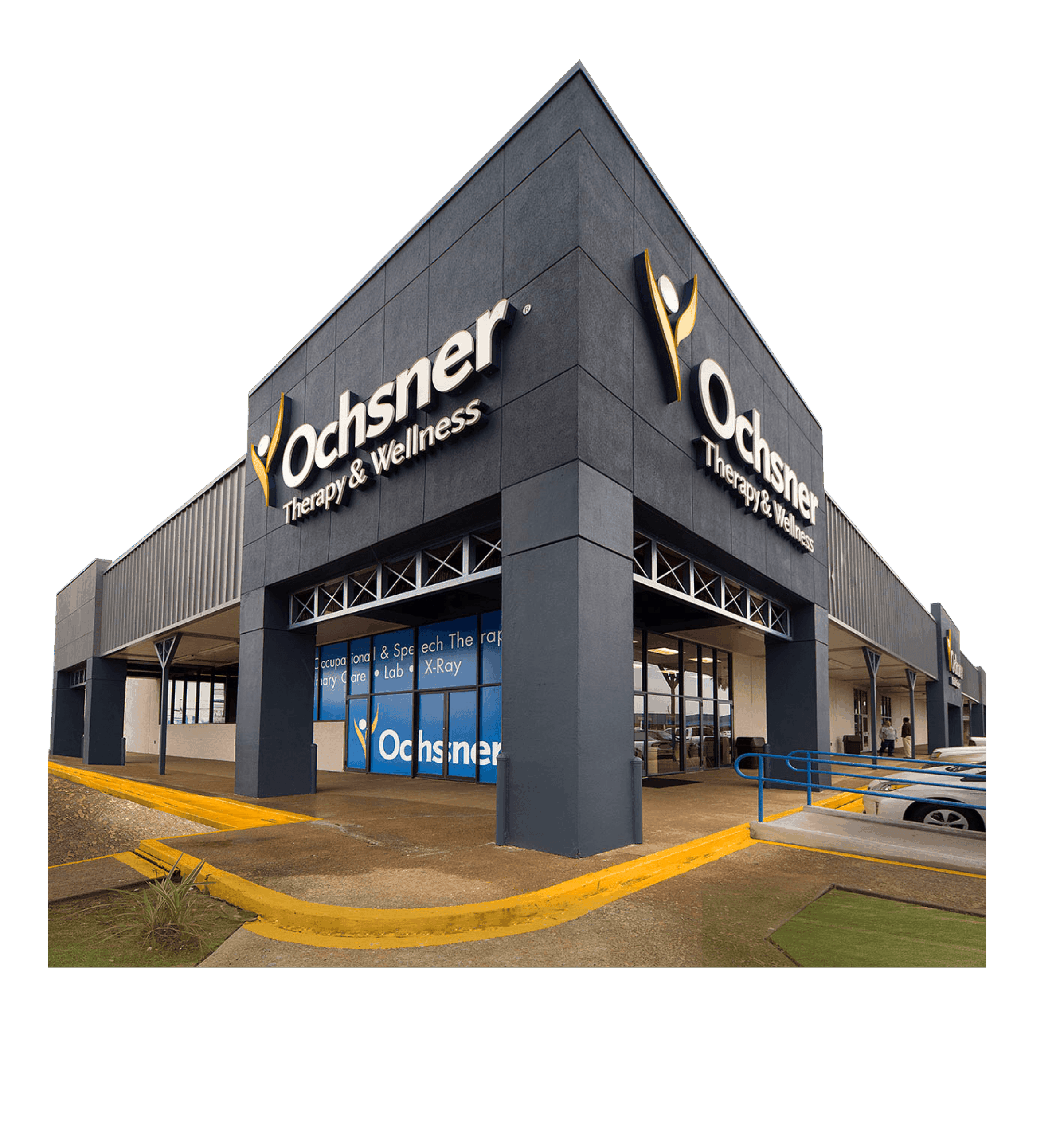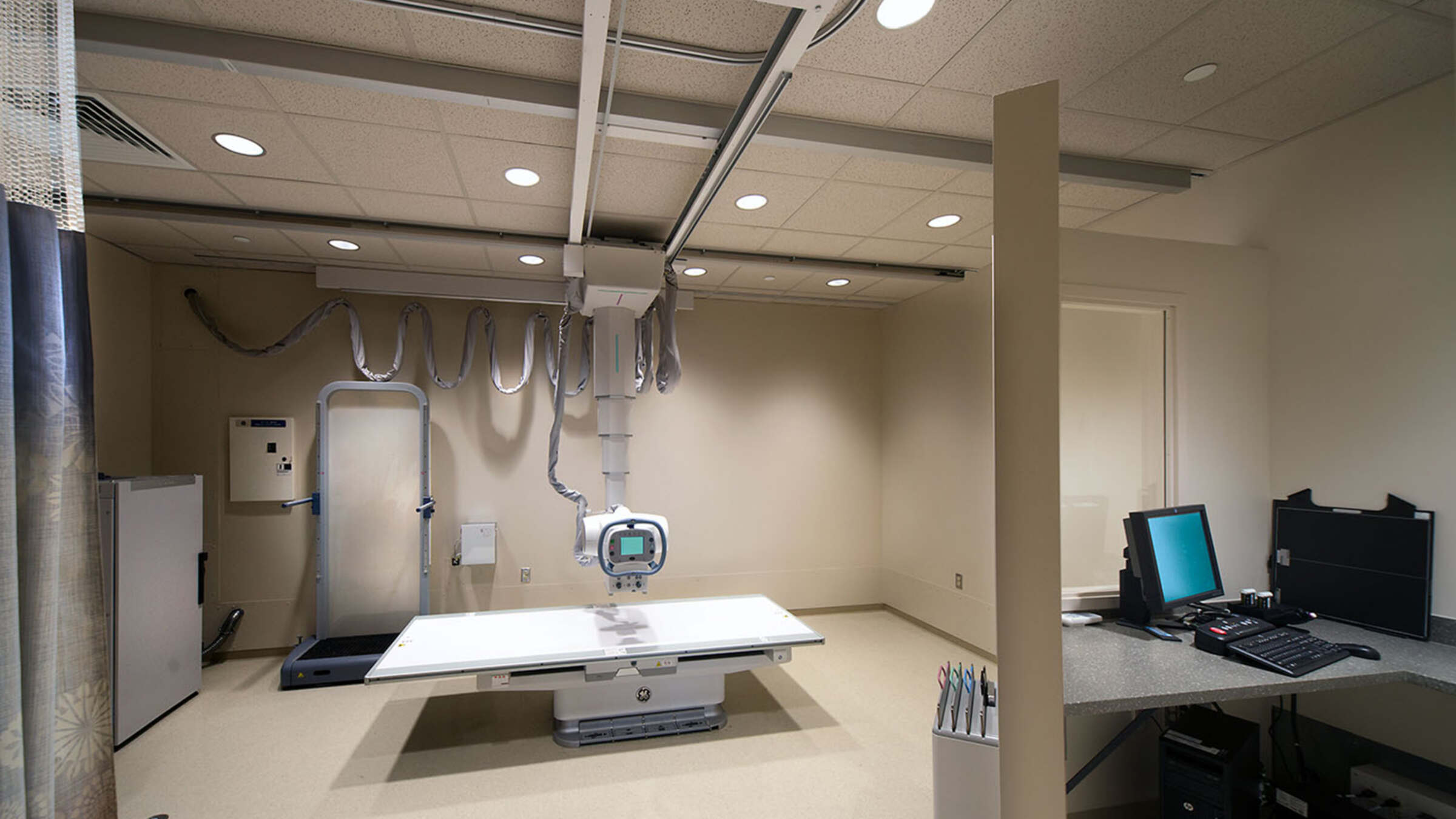 Focus On Safety
Circulation spaces and therapy areas were left wide and open to reduce tripping hazards, and the design team avoided stairs to keep all transitions as level as possible. An ADA-compliant ramp exit was also included.
Like What You See?
As a complete design studio, Grace Hebert Curtis offers all of the services necessary to fulfill your vision.
Contact Us Today
Related Projects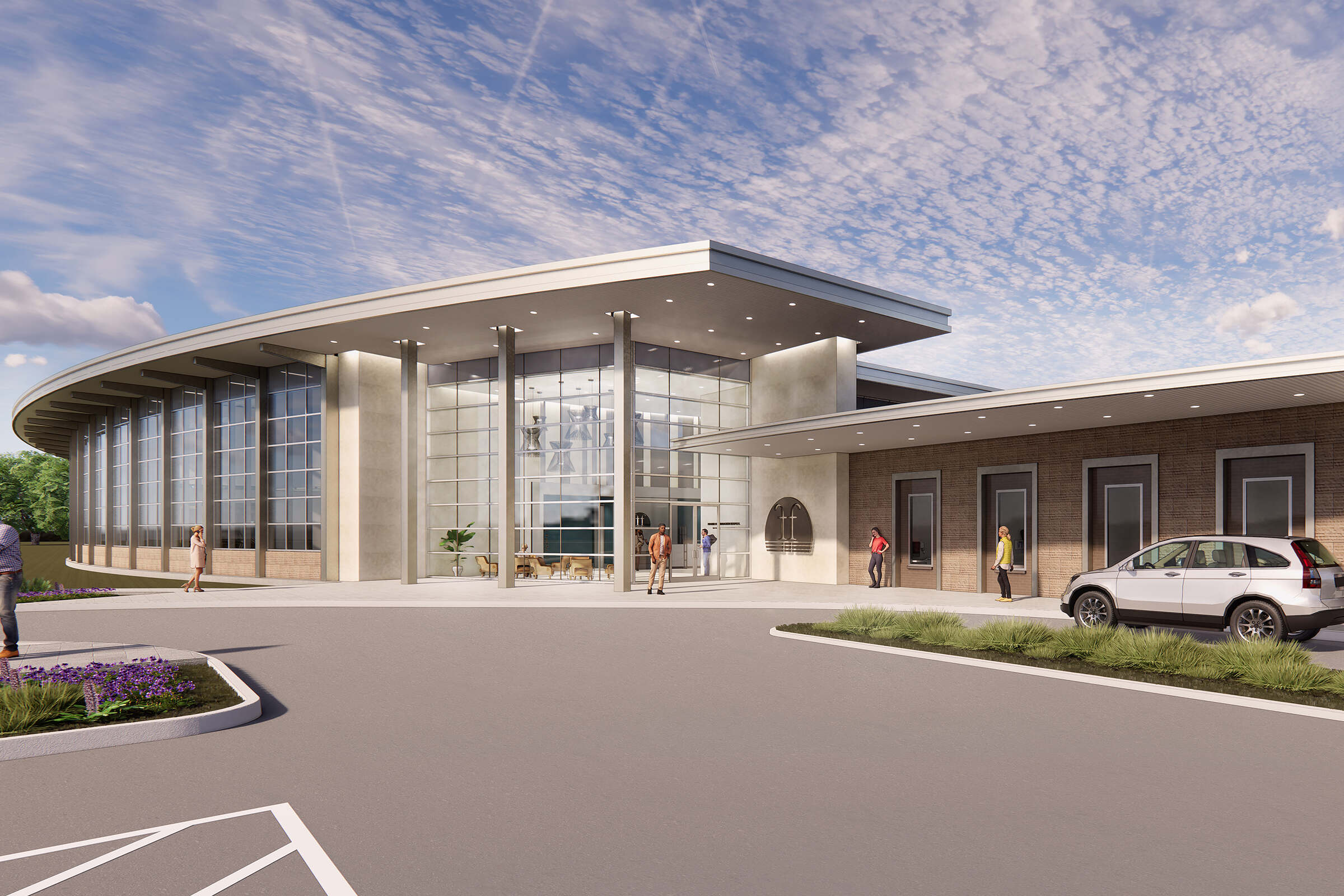 Franklin Foundation Wellness Center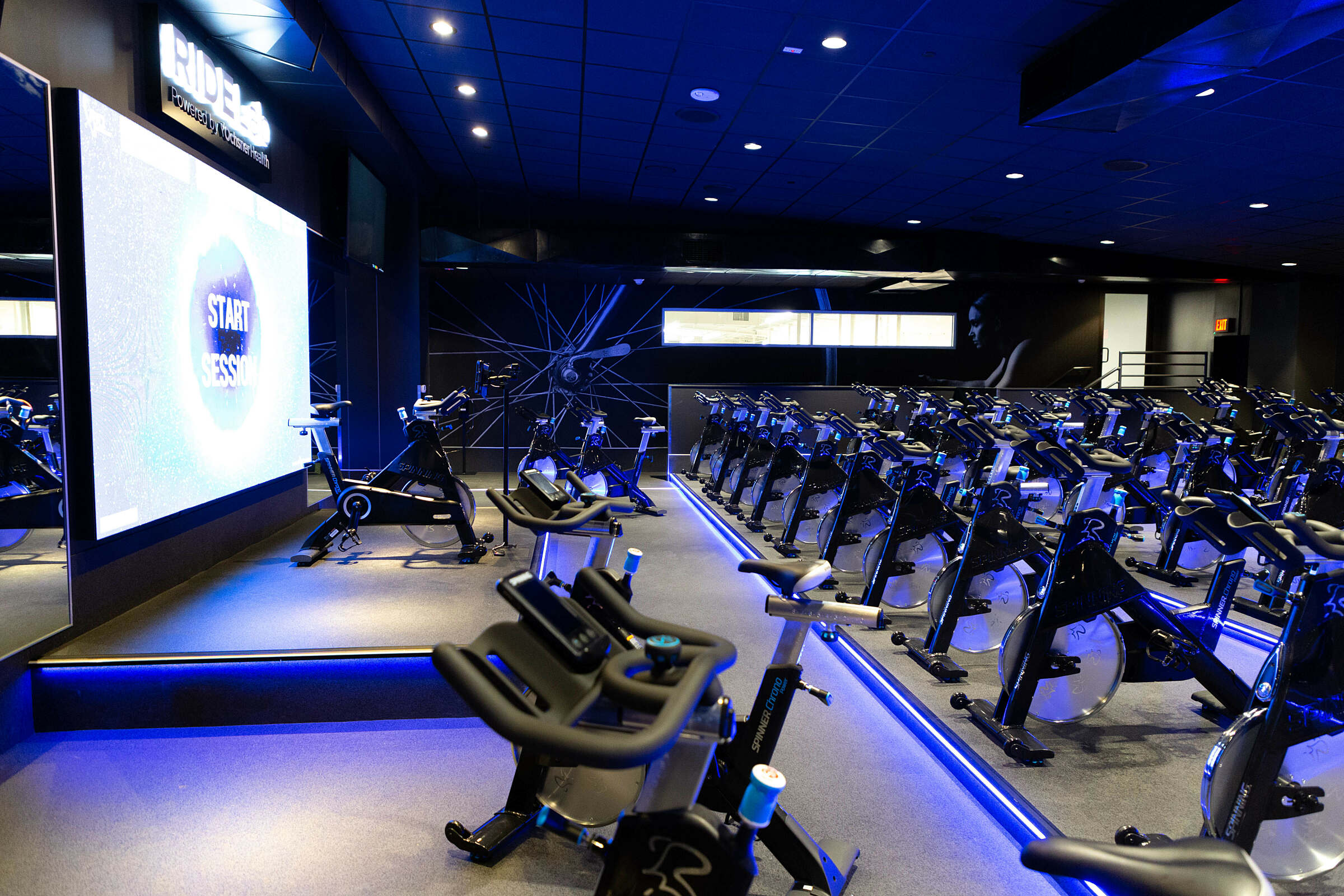 Ochsner Elmwood Fitness Center