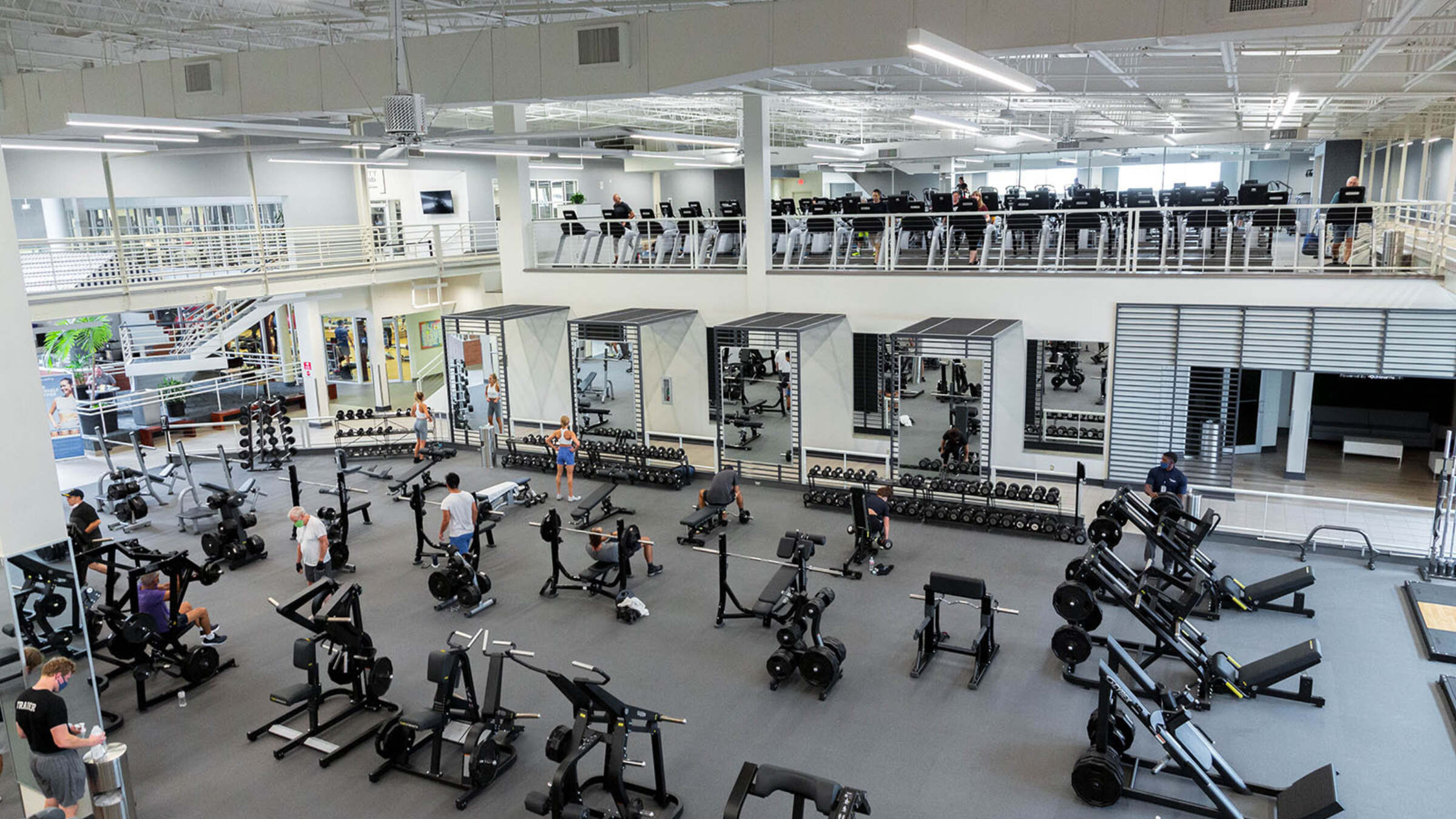 Ochsner Elmwood Fitness Center
Ochsner Health again worked with Grace Hebert Curtis Architects to redesign Ochsner Elmwood Fitness Center, the healthcare provider's flagship wellness club. The project involved refreshing the facility's interior, streamlining circulation, and creating new and improved health and fitness opportunities for patrons. Further improvements included upgrades to technology and the facility-wide sound system and improving pool wayfinding without requiring more signage. Introducing clerestory windows and vision panels significantly brightened the interior, turning the once dark and uninviting space into a warm and welcoming health hub.
As the fitness center offers nearly all-hours access, Grace Hebert Curtis Architects planned the redesign to have ample future flexibility and minimal impact on operations or patrons. The project was staged in phases and equipment was shifted strategically around the facility as work progressed. The firm was also able to complete the design process and price the project in only a few months in keeping with the client's accelerated timeline and preferred project schedule.
Project Size: 13,268 square feet
Completed: 2020
Multi-purpose Space
The redesign introduced a modern, sophisticated color palette and created a new dedicated spinning studio (also known as the Ride Lab) and an "afterburn" space for high-intensity training.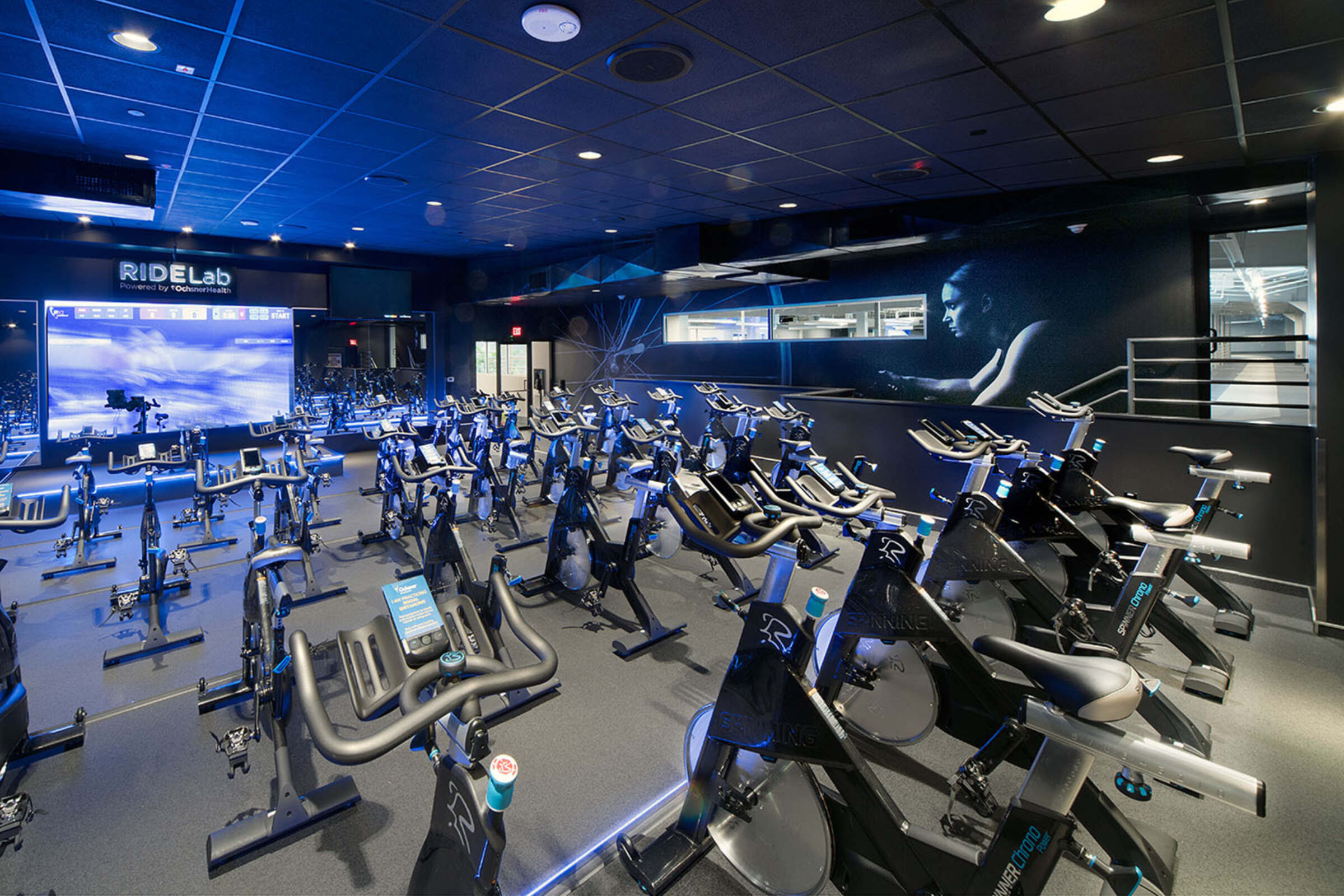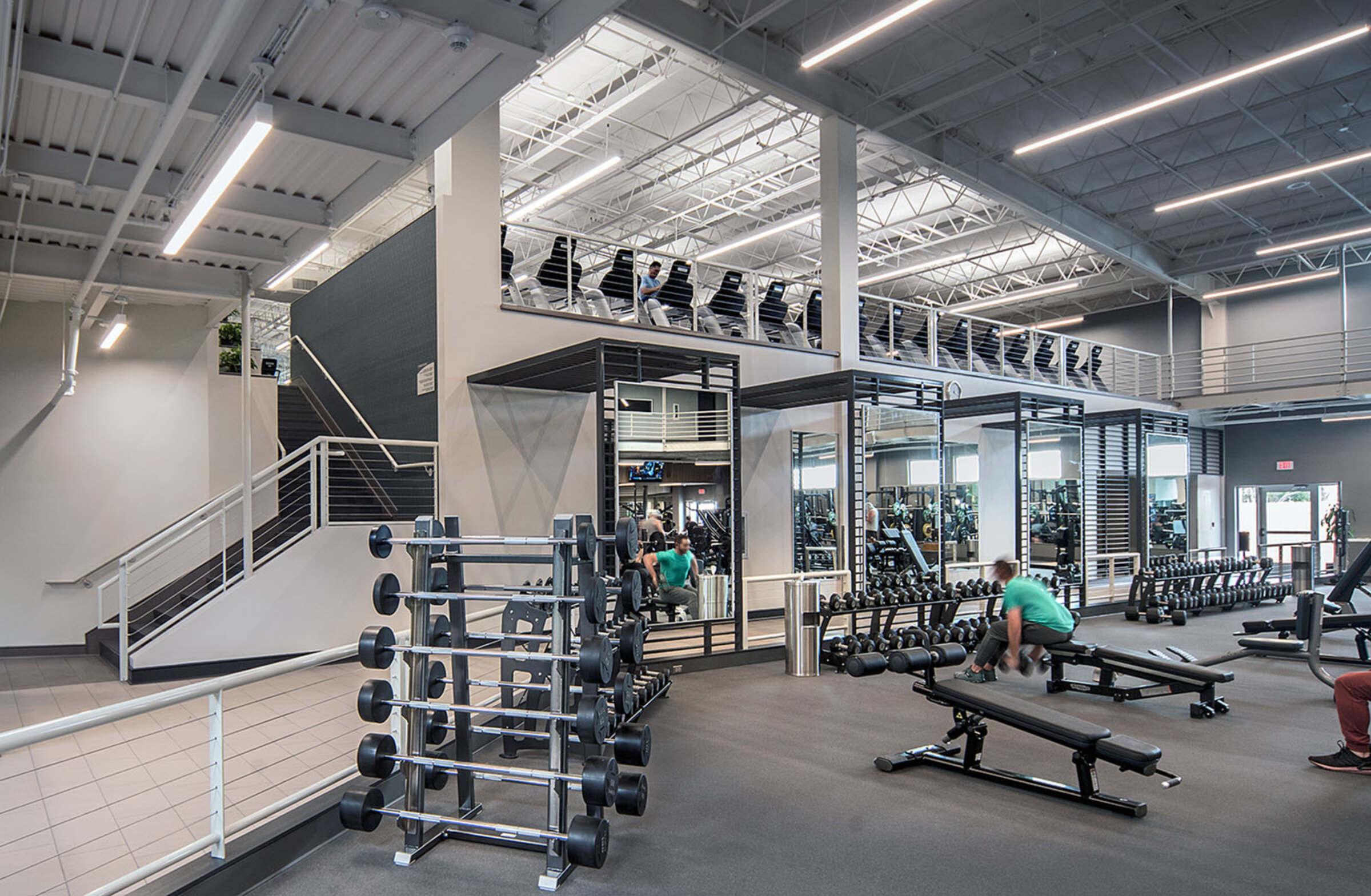 Designing For Patrons
For shock absorption and to help protect patrons' joints, the space features durable, low-maintenance rubber flooring in the workout spaces while tile flooring was used in the café, walkways and pool area.
Interior Refresh
The redesign refreshed the entire interior with a specific focus on the cardio area, weightlifting area and running track.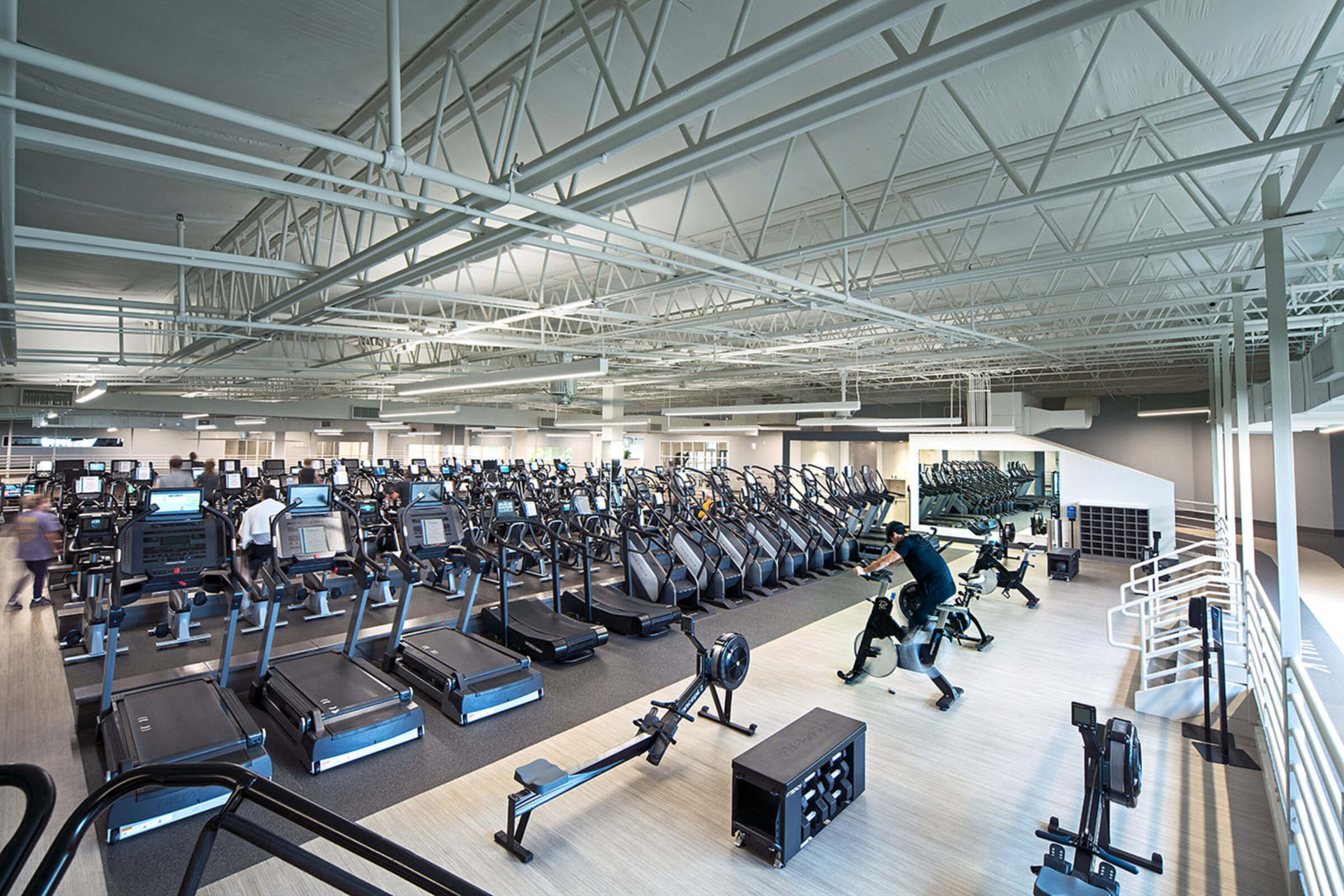 Like What You See?
As a complete design studio, Grace Hebert Curtis offers all of the services necessary to fulfill your vision.
Contact Us Today
Related Projects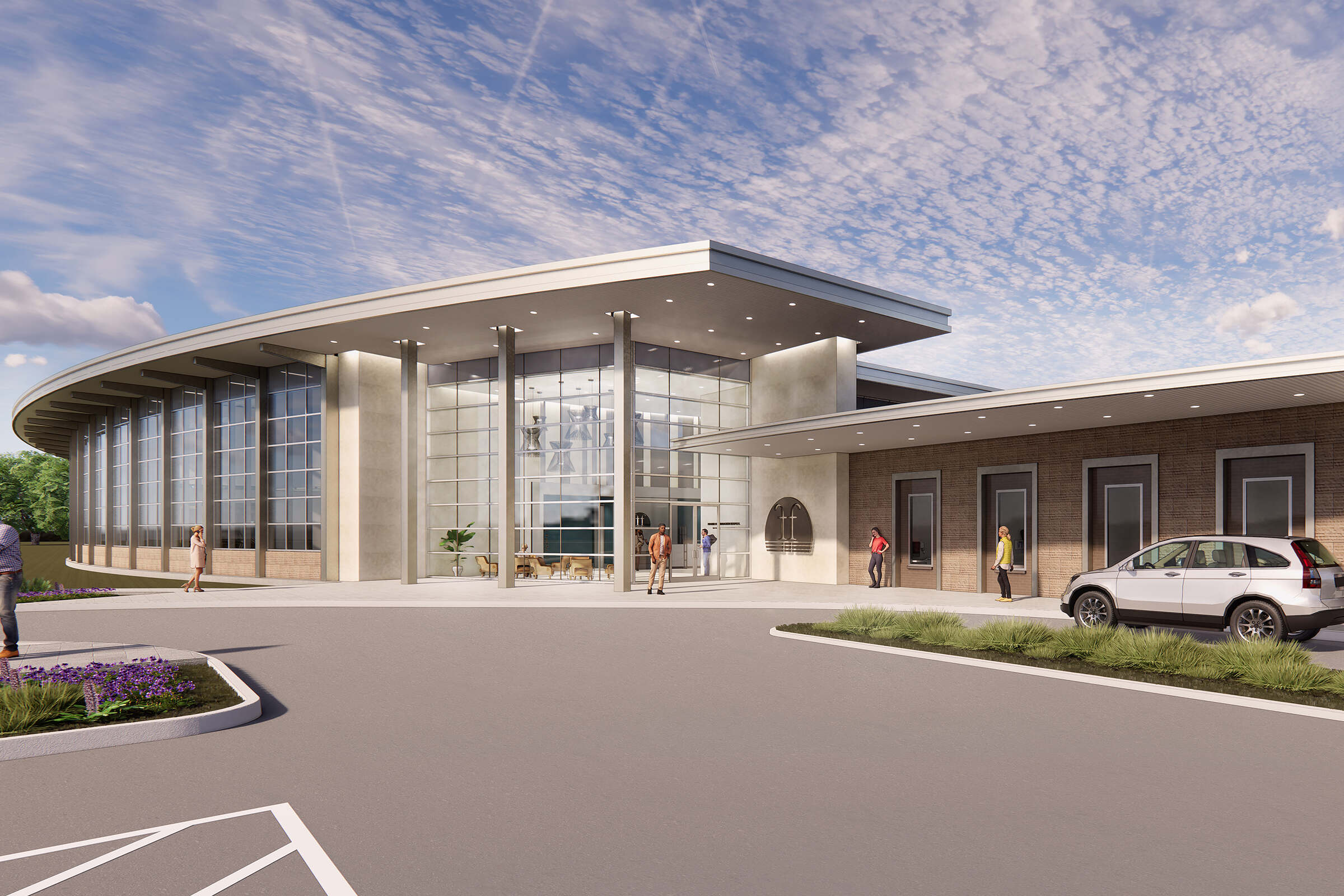 Franklin Foundation Wellness Center