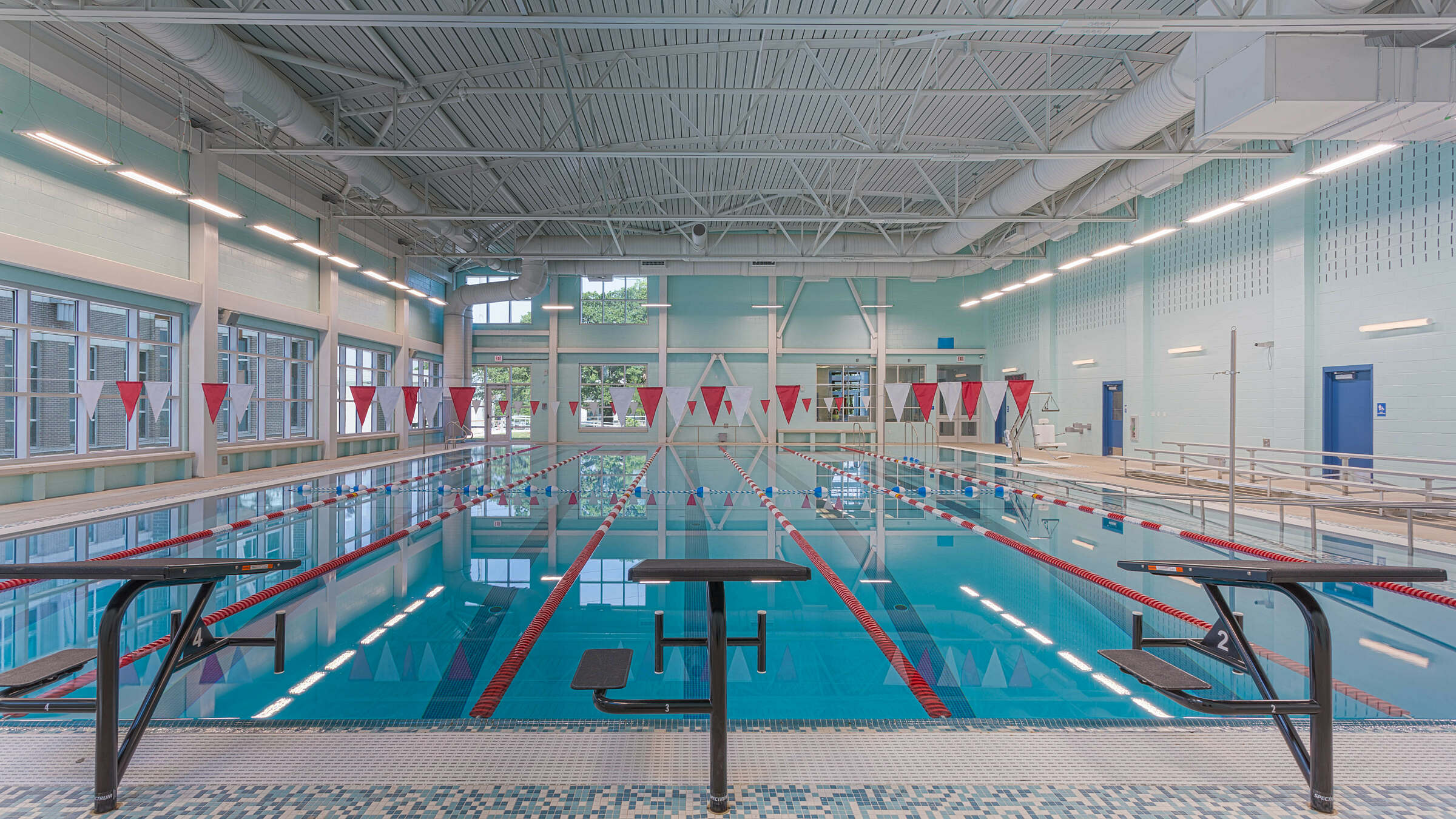 Gert Town Natatorium
After the Gert neighborhood's original natatorium was heavily damaged during Hurricane Katrina, the City of New Orleans invested in a new facility and reinvested in the surrounding community.
As the new Gert Town Natatorium shares a campus with the city's 2nd District Police Department, Grace Hebert Curtis Architects was intentional in finding harmony between the two buildings and creating opportunities for community building. Taking inspiration from the Police Department structure, the natatorium features a barrel-style vaulted roof and uses the same material and color palette. The positioning of the natatorium and the complementary roof slopes create a new partially covered courtyard between the two structures for community members to enjoy.
Inside, the high-ceilinged pool area was built for durability, accessibility, safety and fun. To serve all community members, regardless of physical ability, the new pool offers six 25-yard swimming lanes, seating for spectators, and a zero-depth accessibility ramp with handrails for wheelchair entry or for those less confident navigating steps. The team opted for a ramp over a lifting system, as these systems are often kept in storage when not in use or are operated only sporadically by undertrained staff. First-level men's, women's and family locker rooms; storage areas; and a second-level mechanical room are adjacent to the pool.
Understanding the complexities of designing natatoriums (and the corrosive nature of chlorinated air), the Grace Hebert Curtis Architects team carefully selected durable materials and an HVAC system that can perform and in a highly chlorinated environment. This included bringing ductwork all the way down to the floor level, as chlorinated air is heavier than non-chlorinated air, and using highly durable hardware for railings, anchors and more. The design team also opted for specially coated stainless-steel ductwork and window frames to minimize corrosion. To dampen noise and reduce echo, the space features concrete block construction as well as acoustic block and an insulated roofing system.
Project Size: 13,268 square feet
Completed: 2018
Warm Welcome
Patrons enter the new Gert Town Natatorium through a bright, welcoming lobby that includes a check-in desk and a snack bar.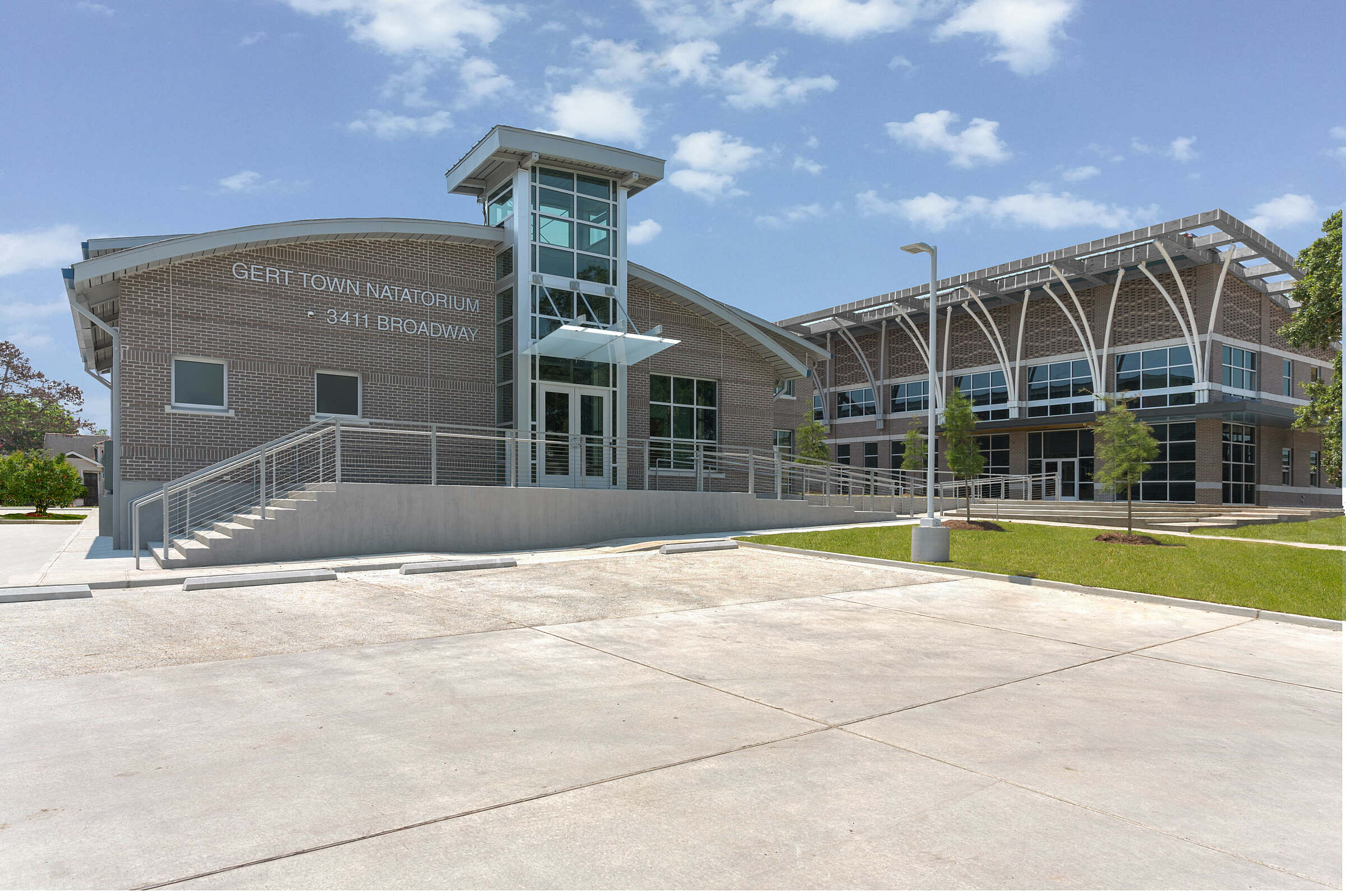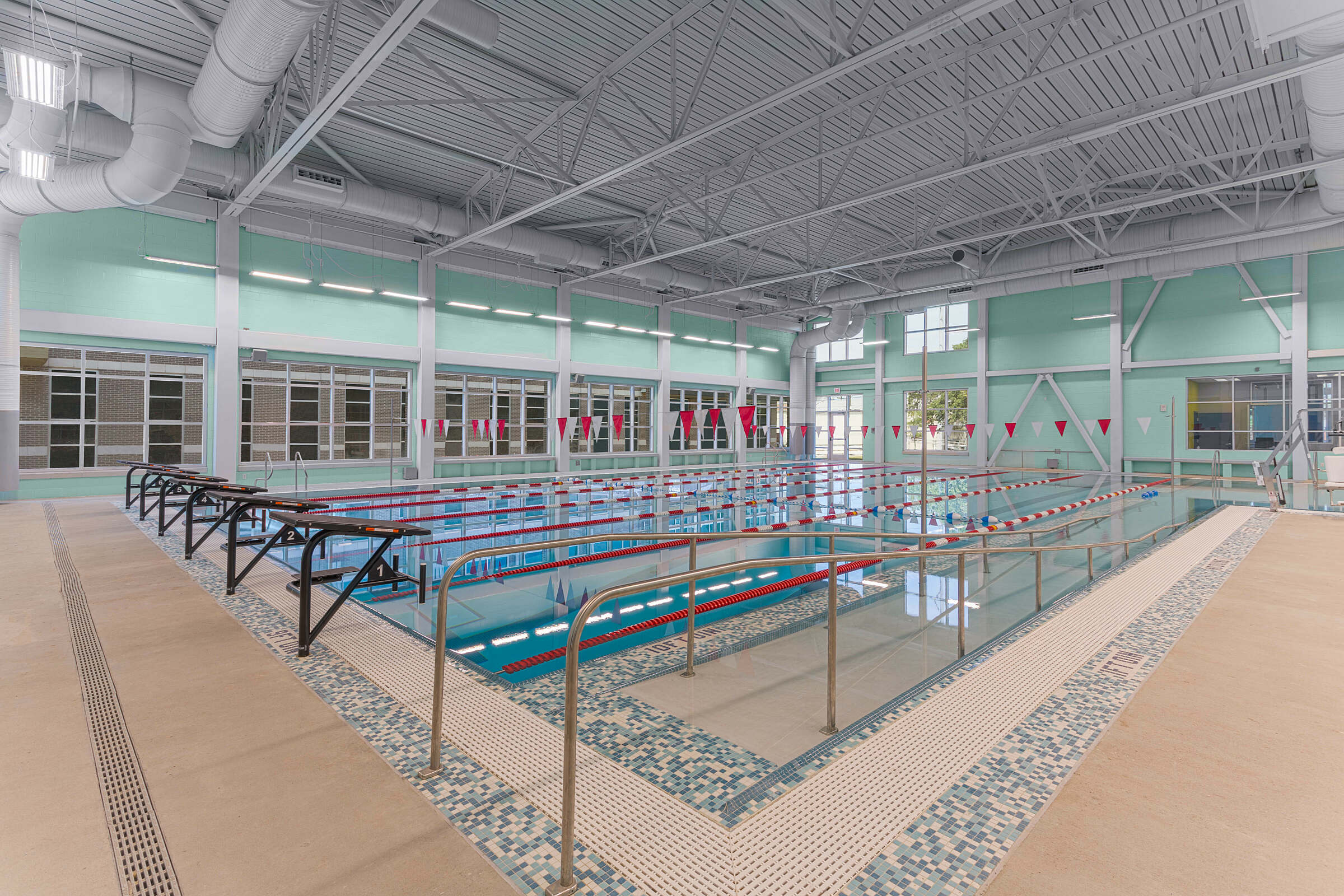 Adaptive Ceilings
The high-ceilinged natatorium was built to stand up to the high temperatures, humidity, and associated corrosion inherent in indoor pools.
Like What You See?
As a complete design studio, Grace Hebert Curtis offers all of the services necessary to fulfill your vision.
Contact Us Today
Related Projects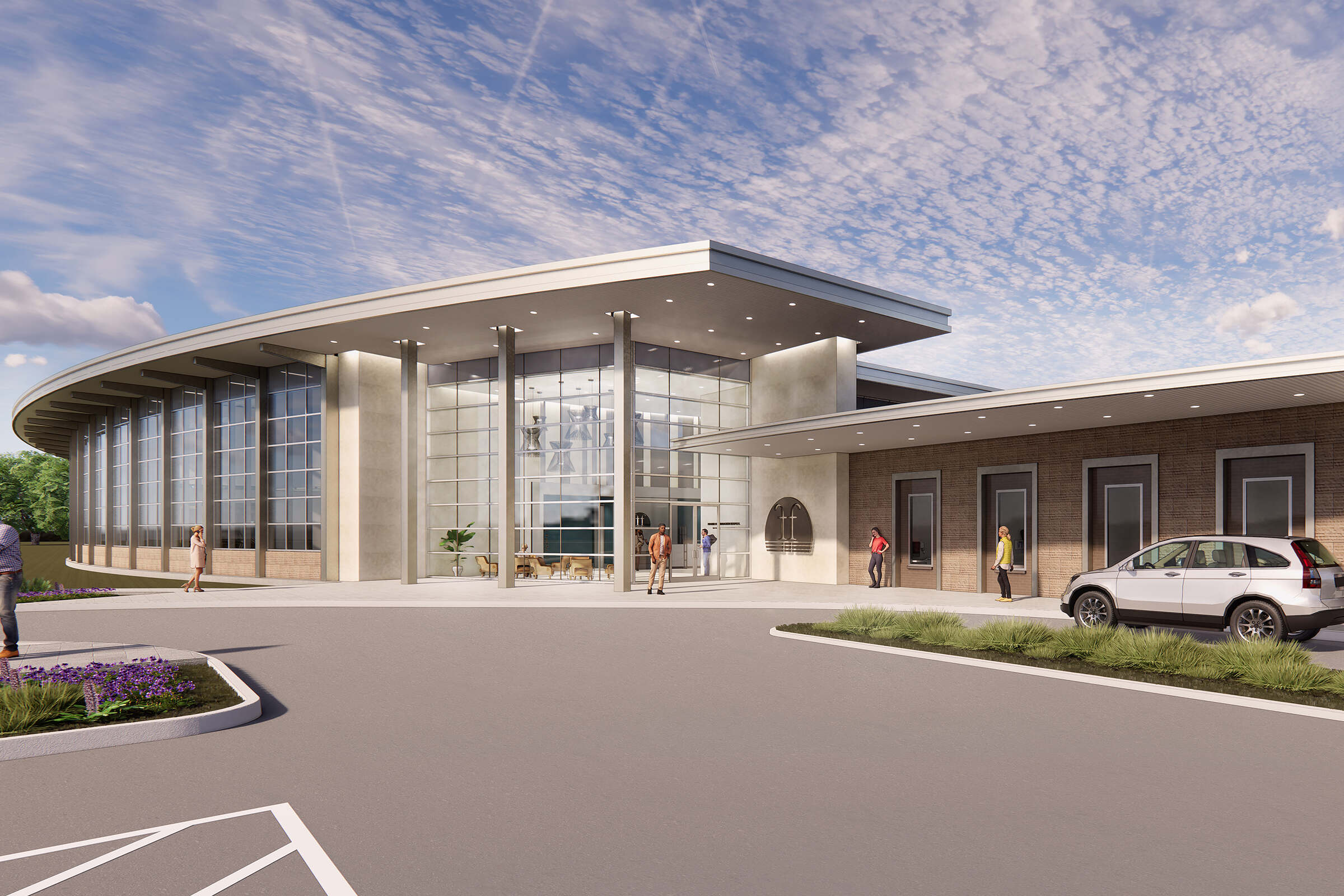 Franklin Foundation Wellness Center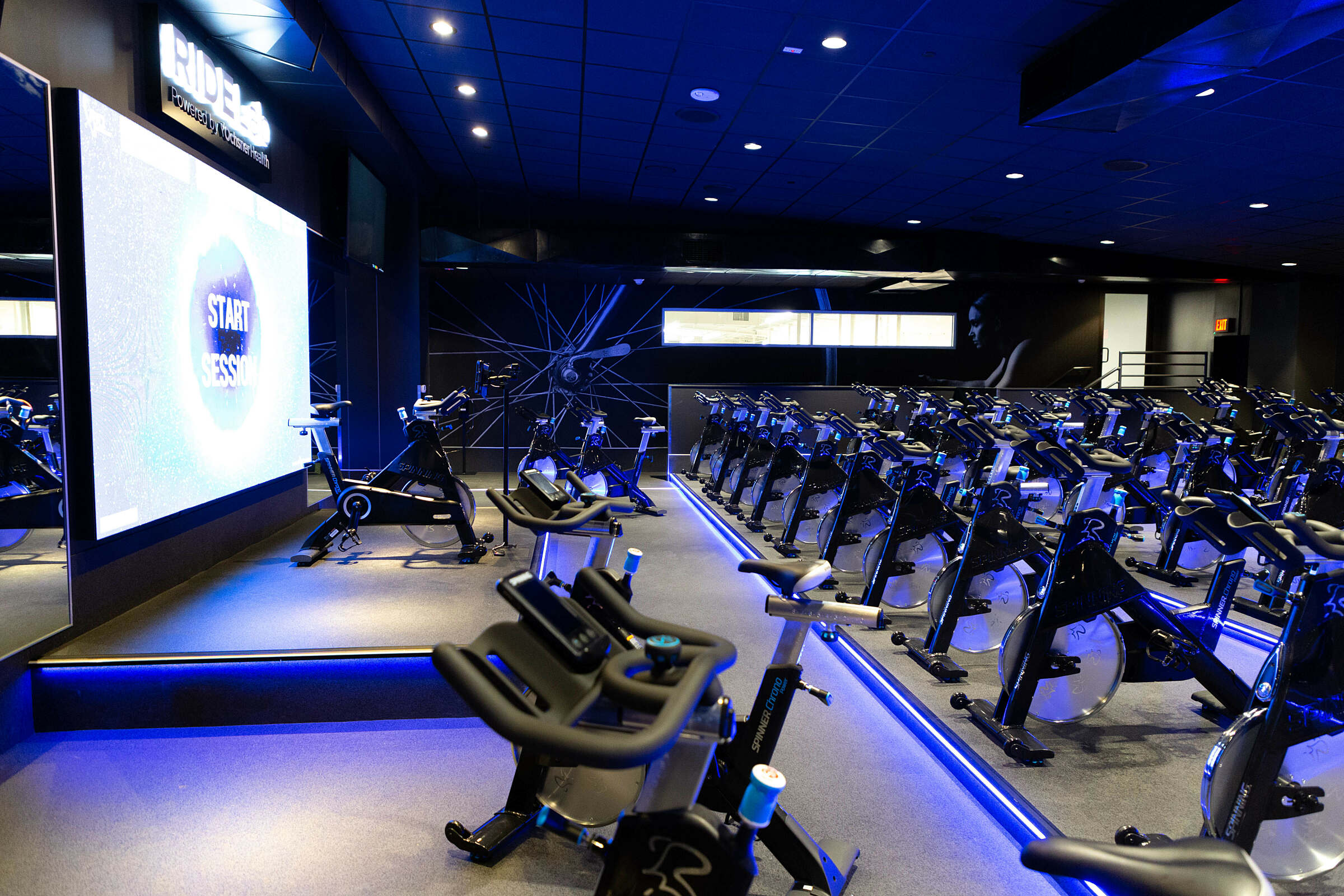 Ochsner Elmwood Fitness Center