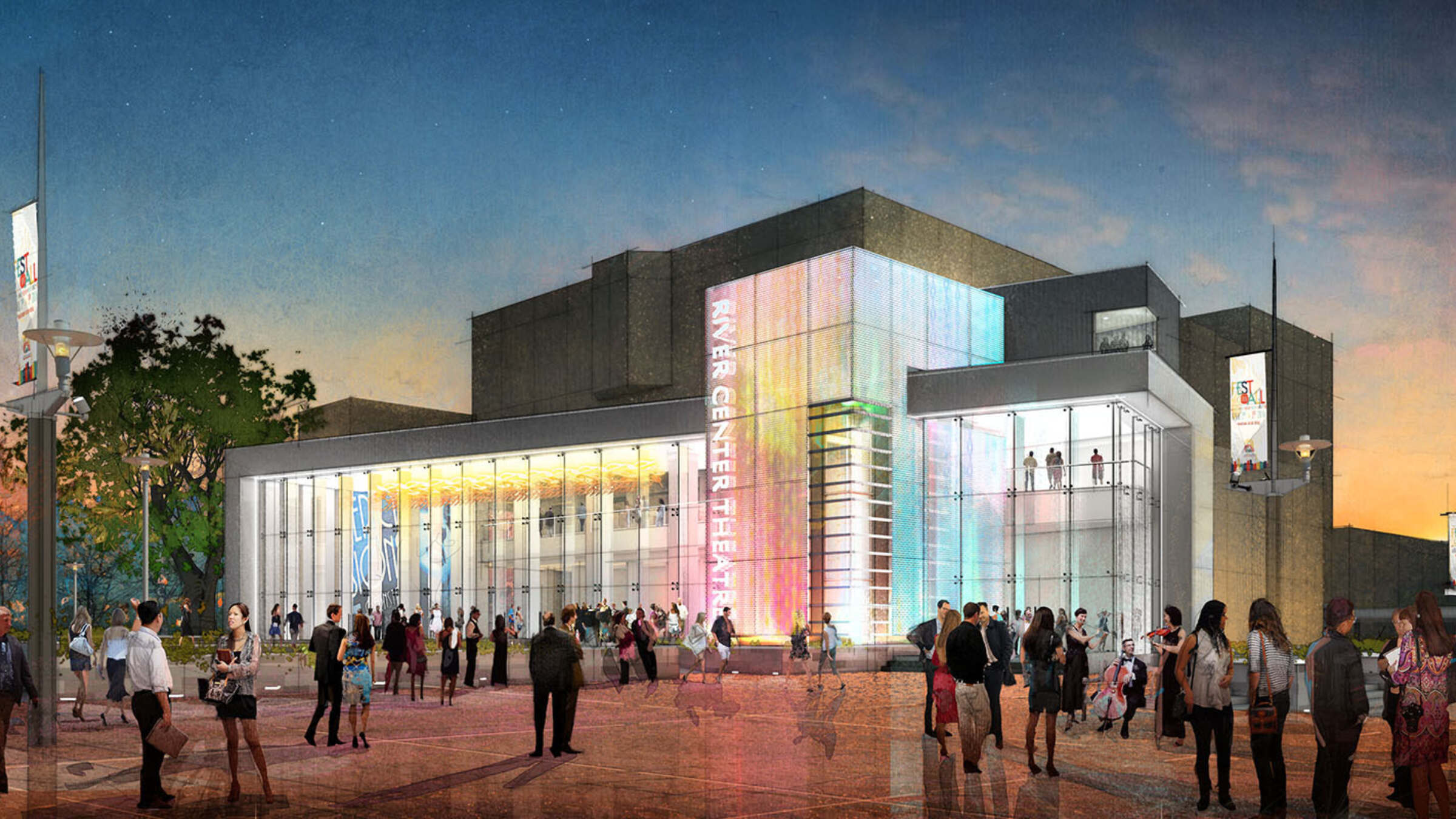 River Center Theater Modernization
The Grace Hebert Curtis Architects design team was tasked with updating the River Center Theater, both visually and pragmatically, without affecting the fantastic acoustics for symphonic performances. The team completed precise and calculated acoustic upgrades to improve the performer and patron experiences. As the structure had not undergone significant upgrades since it was constructed more than 40 years ago, the improvements will help the center remain competitive and continue attracting world-class performers.
Placing new acoustic ceiling baffles and wall panels in the performance space — which is home to the Baton Rouge Symphony Orchestra and Baton Rouge Ballet Theatre — addressed reverberation issues and gave the space greater sound clarity. The team also adjusted ceiling panels to allow for better and more flexible light angles and to conceal the new speaker system. Additionally, these adjustments created a more cohesive visual experience of the space.
The project — which also included a lobby and restroom expansion, new interior finishes, and extensive improvements to the building's envelope and infrastructure — was completed in collaboration with Post Architects.
Project Size: 78,626 sq. ft.
Location: Baton Rouge, LA
Enhanced Sound
The walls in the performance space were outfitted with motorized acoustic banners, which improve spoken word performances when deployed, but can be concealed easily to return to the longer resonance times that are ideal for instrumental music.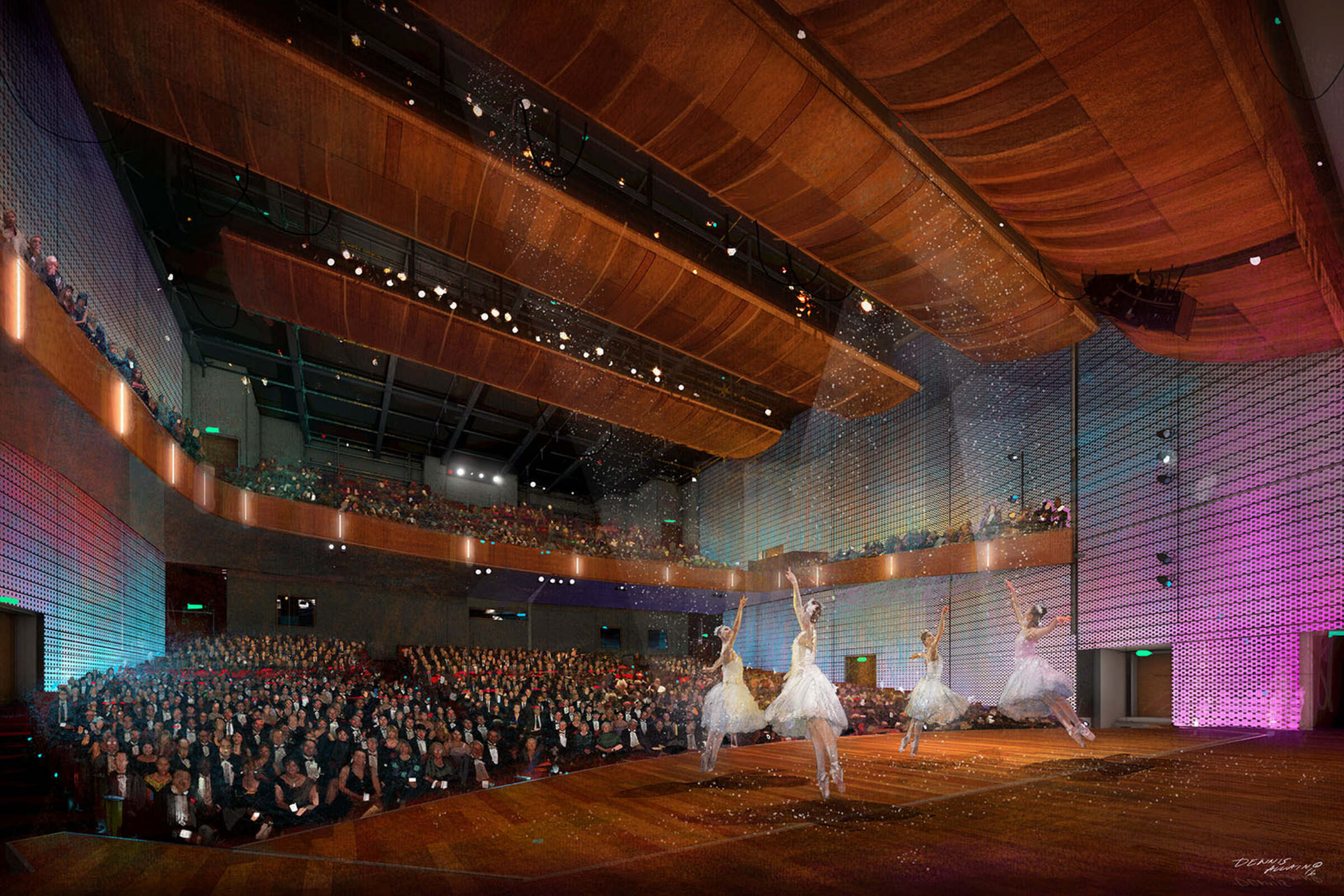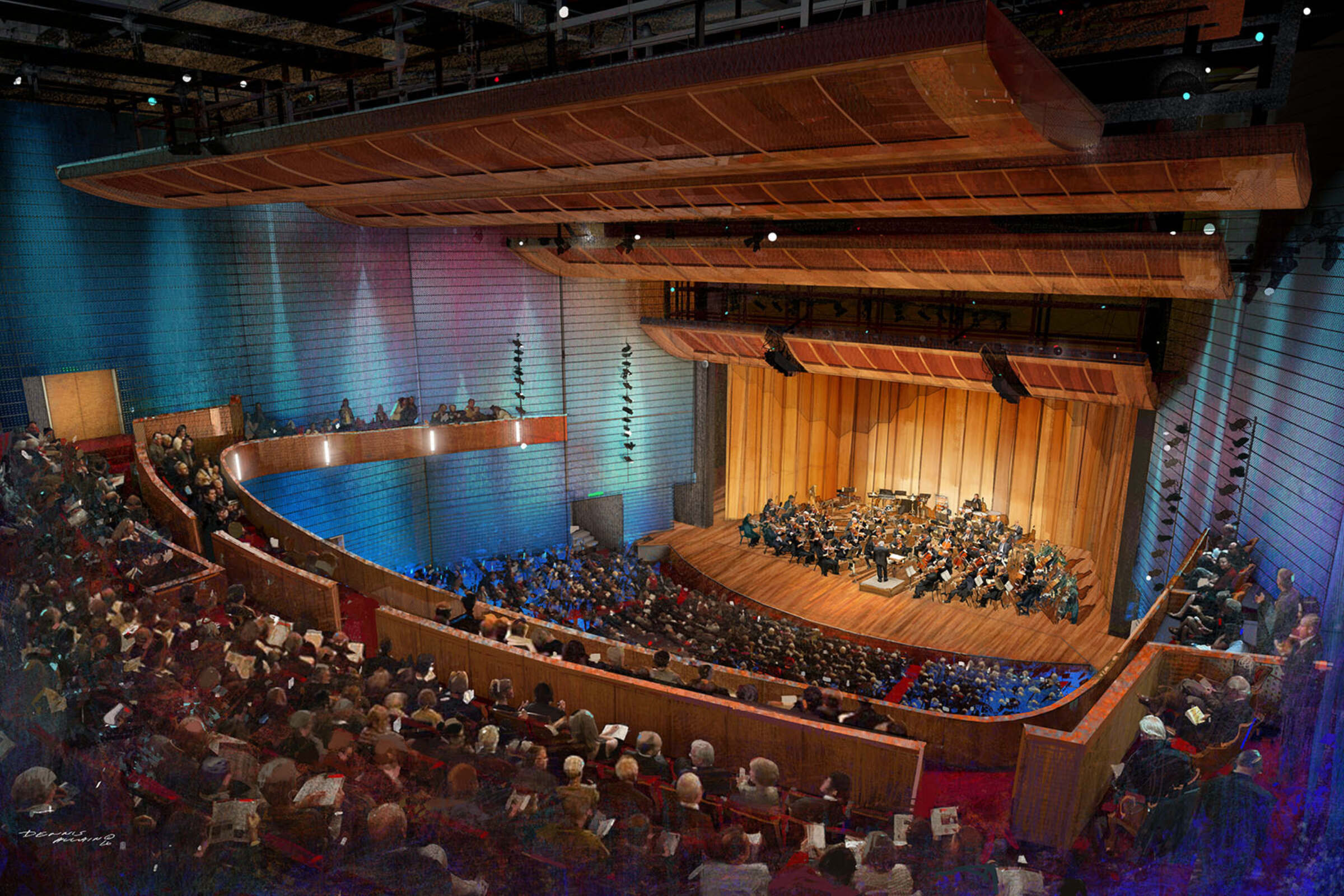 Thoughtful Seating
The seating layout was revised to include wider seats, more aisles for easier flow, more accessible seating, and both flexible and permanent VIP boxes.
Like What You See?
As a complete design studio, Grace Hebert Curtis offers all of the services necessary to fulfill your vision.
Contact Us Today
Related Projects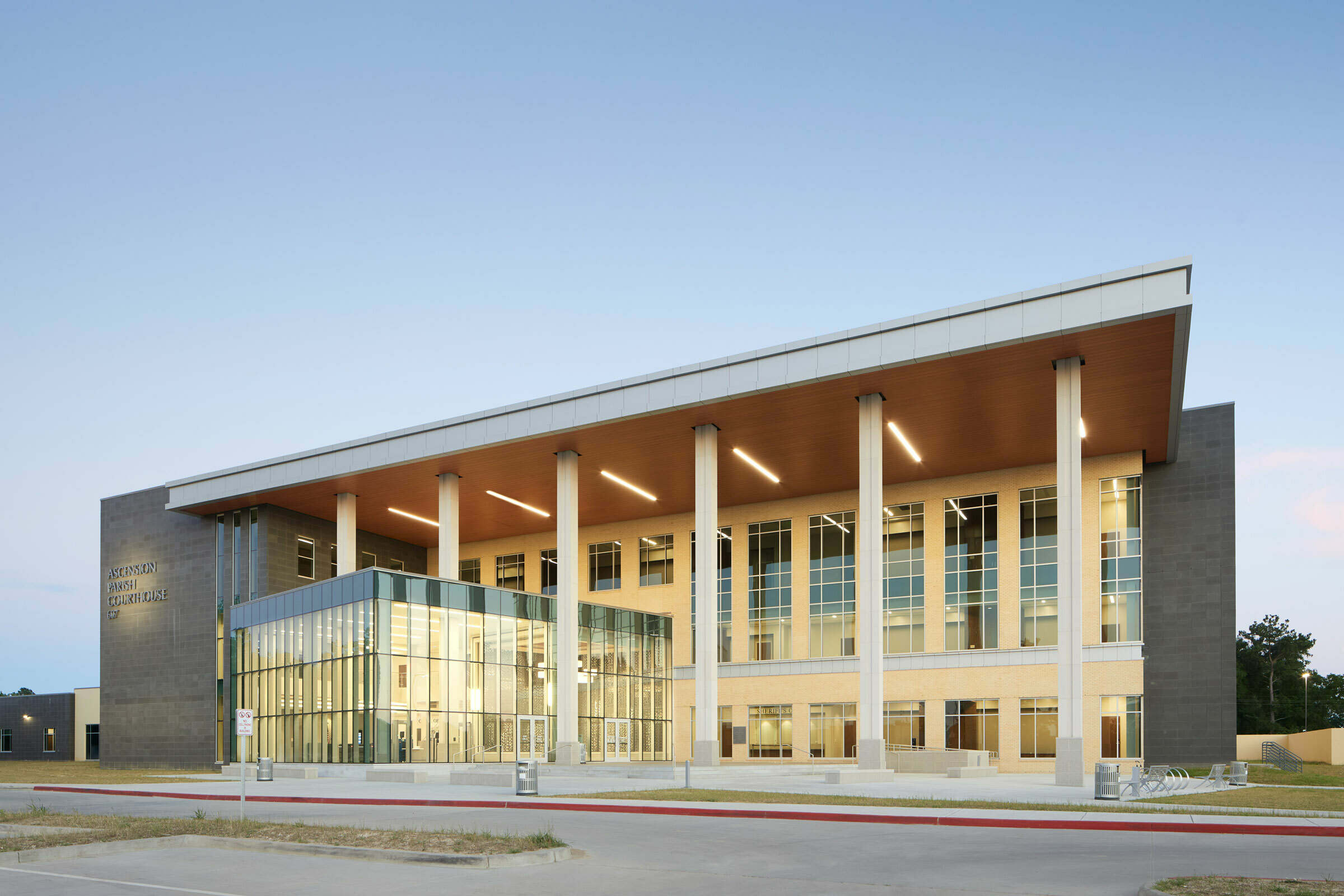 Ascension Parish Courthouse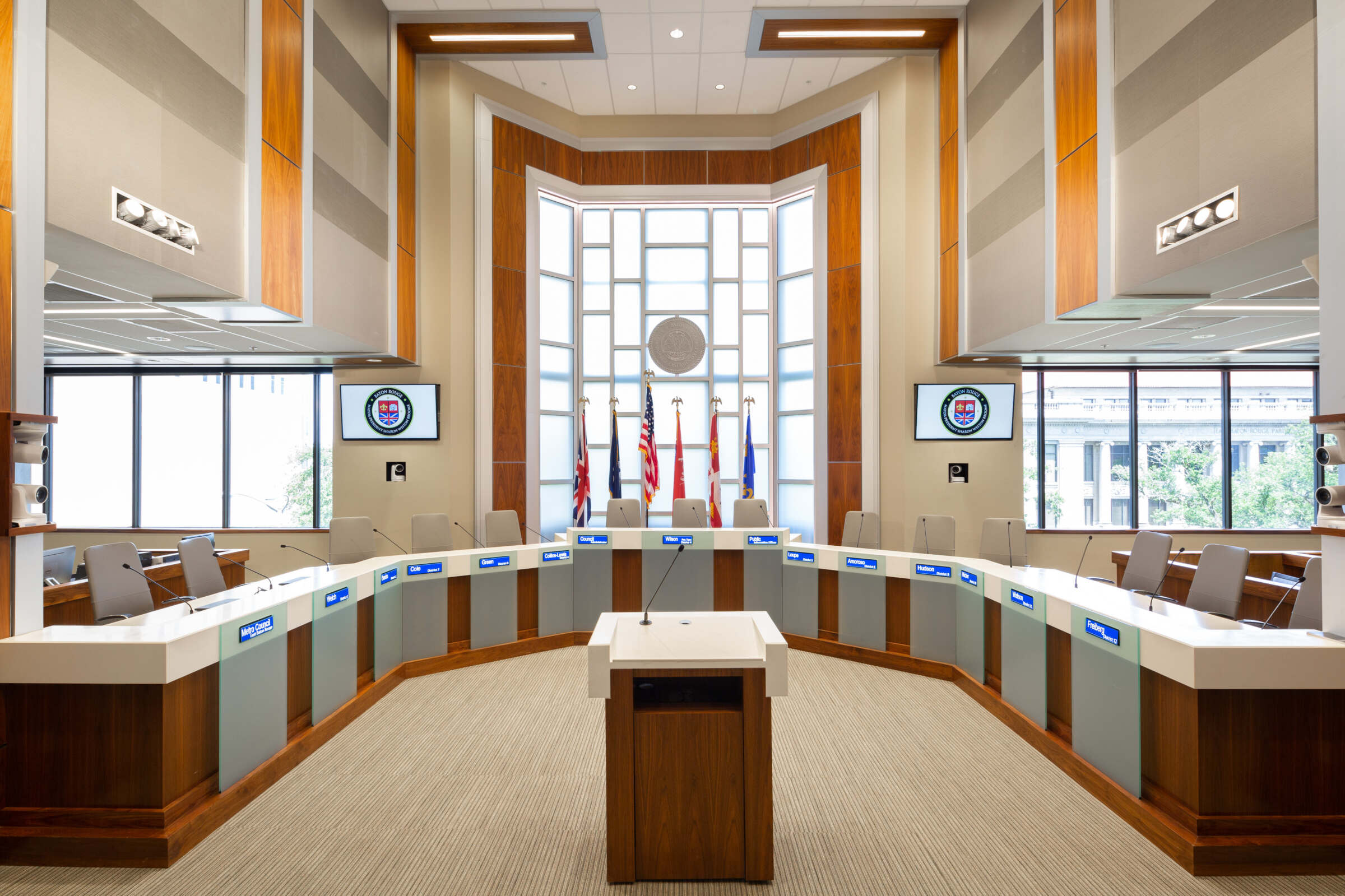 East Baton Rouge Parish Metro Council Chambers