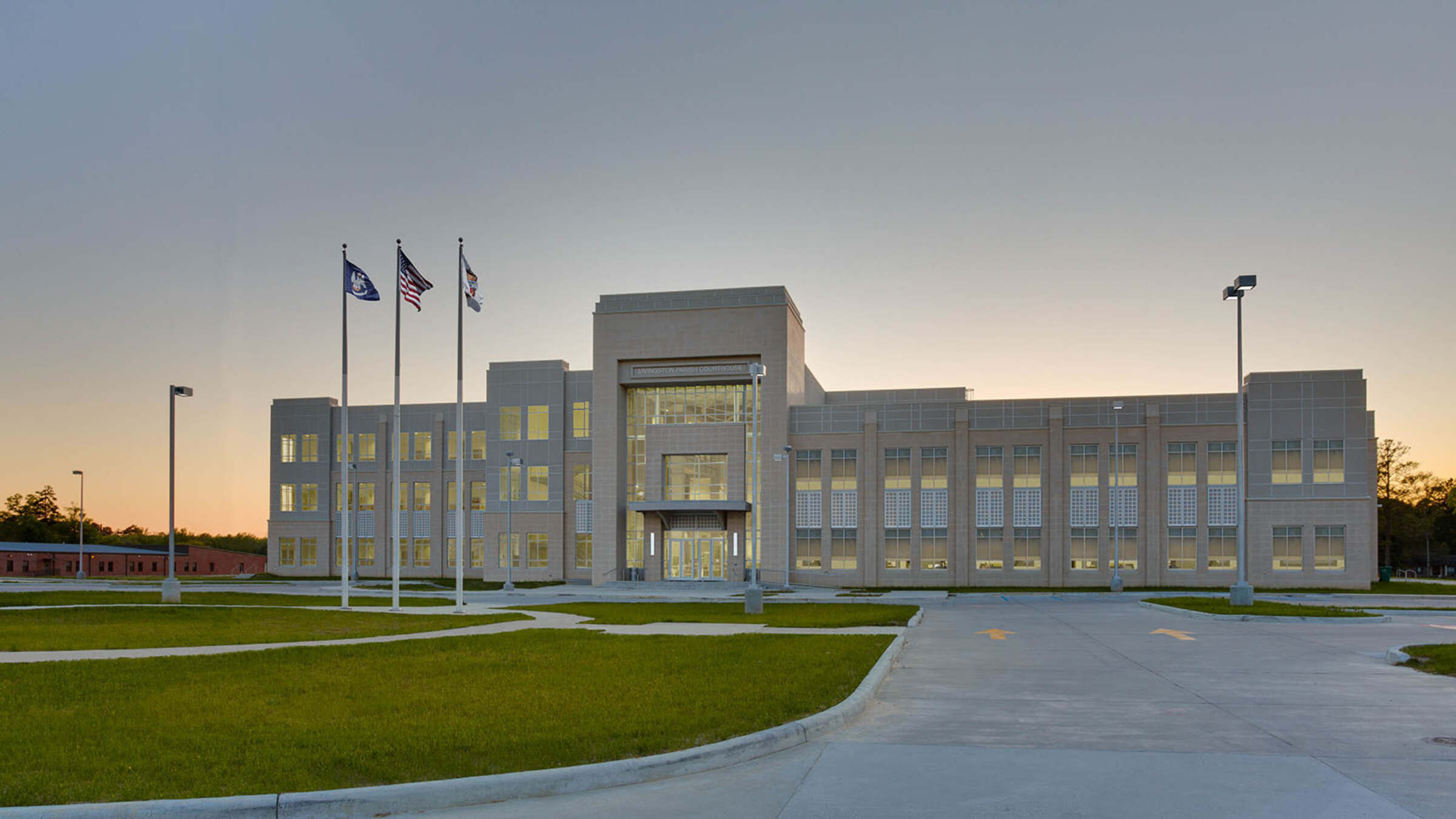 Livingston Parish Courthouse
The new Livingston Parish Courthouse, completed as a joint venture, houses the 21st Judicial District Court, the Livingston Parish Sheriff's Office, and the offices of the District Attorney and Clerk of Court. The 96,000-square-foot facility also includes five courtrooms, a large jury selection/multipurpose room, and offices and administrative space for judges. The facility is designed to allow for future expansion should additional courtrooms and judicial staff be required.
Grace Hebert Curtis Architects worked thoughtfully within the client's budget while also integrating creative civic touches, focusing on color, contrast and pattern to deliver a sophisticated design at a modest cost. For example, a gray storefront-style feature near the elevator bank leads to the Clerk of Court offices and reception area. Decorative railings along the second level complement the floor and ceiling pattern, adding a subtle Art Deco flair to the space. Selecting durable, long-lasting materials and finishes — such as laminate wood paneling and porcelain tile — cost-effectively amplified the design. The project also includes sustainable low-VOC paint, and both the ceiling tiles and custom carpet contain recycled content.
Project Size: 96,000 sq. ft.
Location: Livingston, LA
Completed: 2015
Repeating Civically Inspired Patterns
The civically inspired floor pattern used in the lobby is repeated in the soaring ceiling above.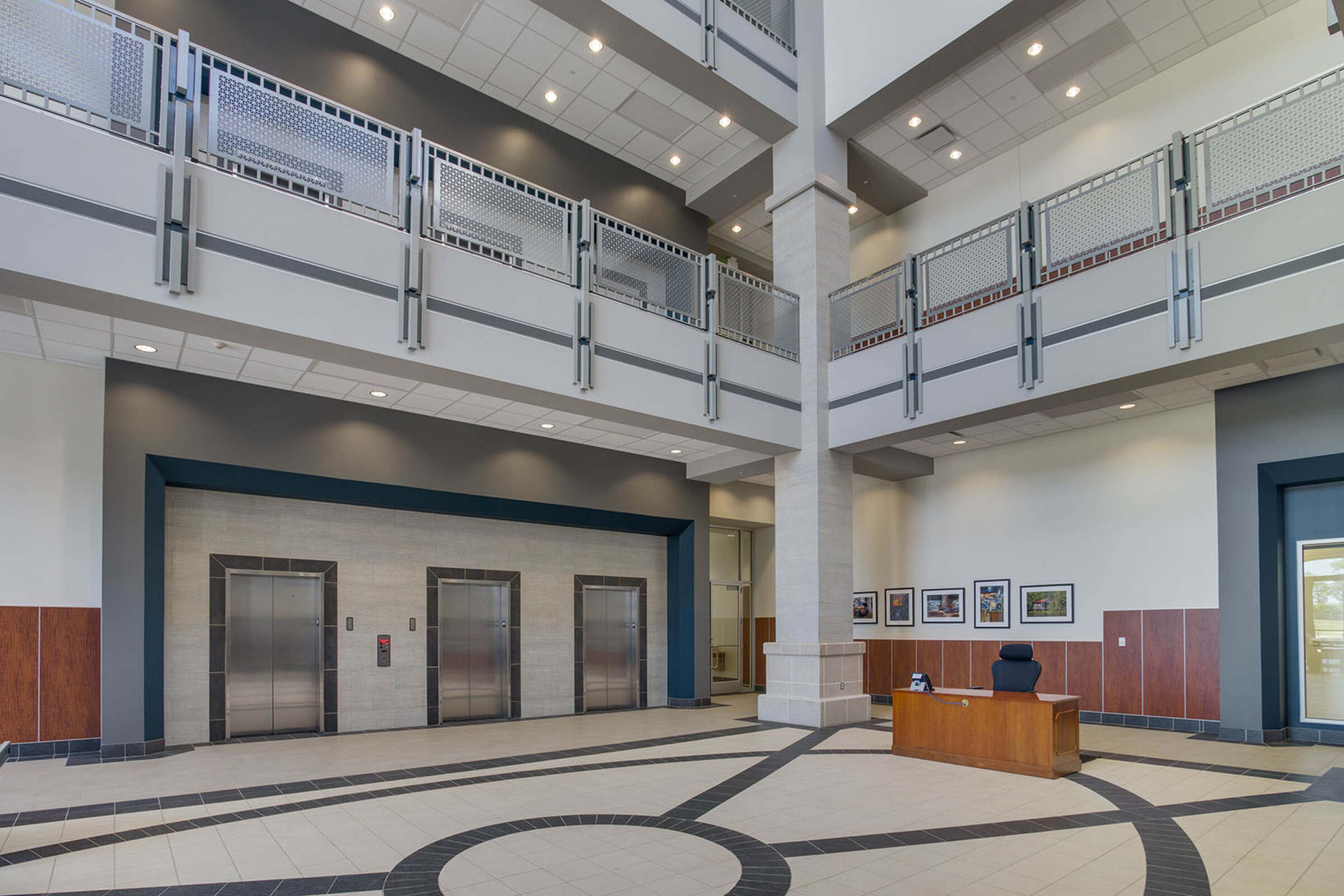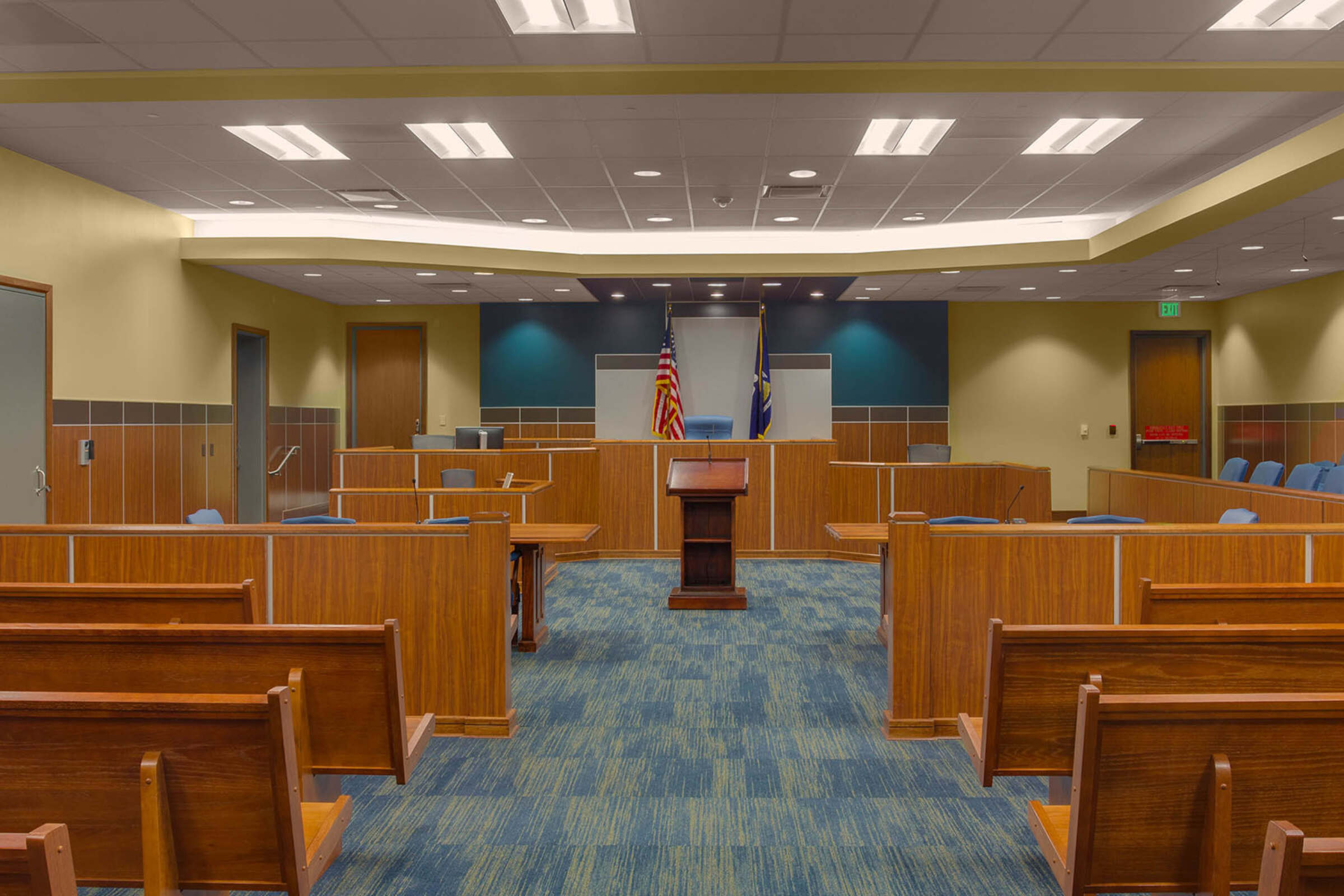 Modern Audiovisual Systems
The Courthouse features modern audiovisual systems in each courtroom and supports paperless filing and public transaction systems.
Like What You See?
As a complete design studio, Grace Hebert Curtis offers all of the services necessary to fulfill your vision.
Contact Us Today
Related Projects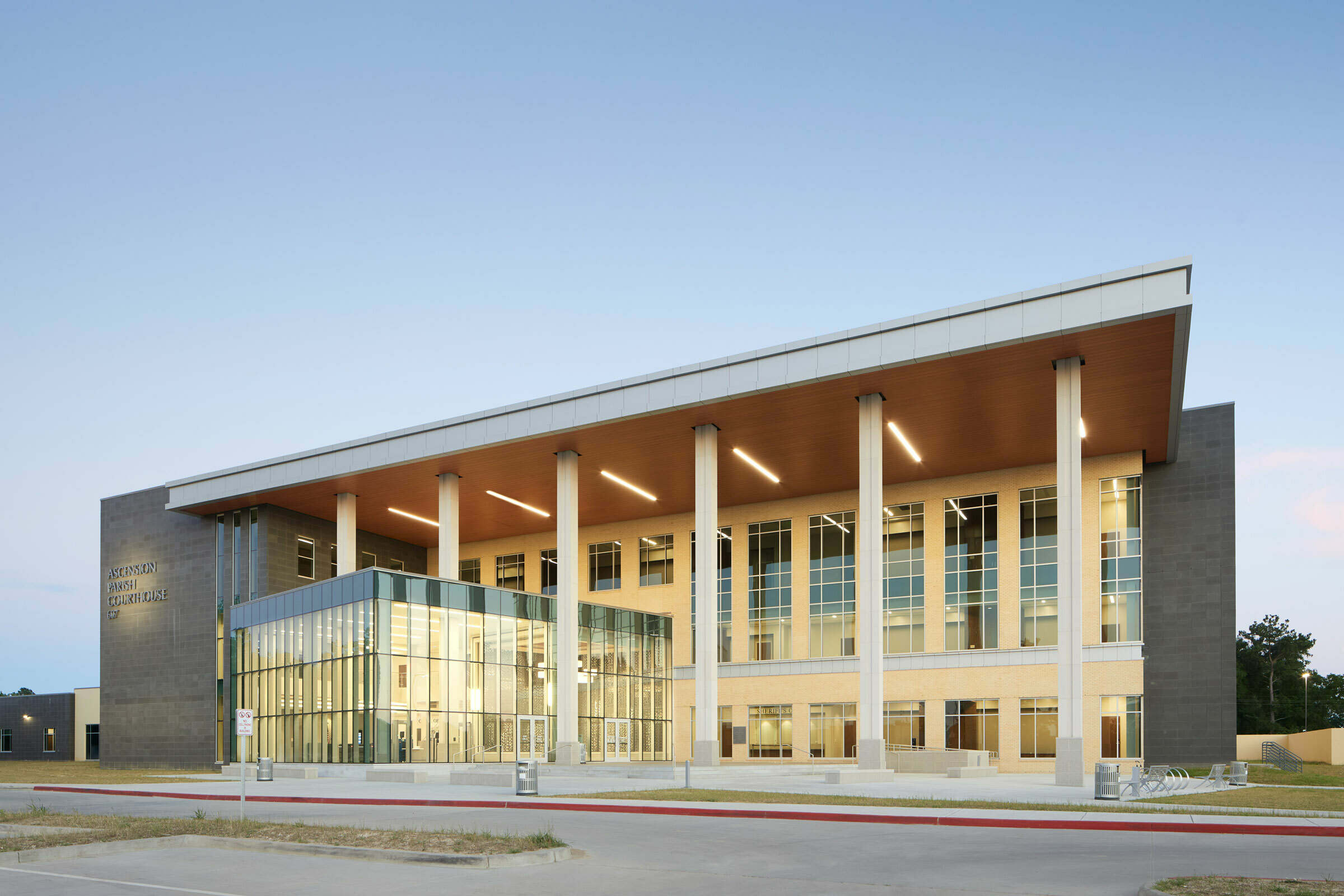 Ascension Parish Courthouse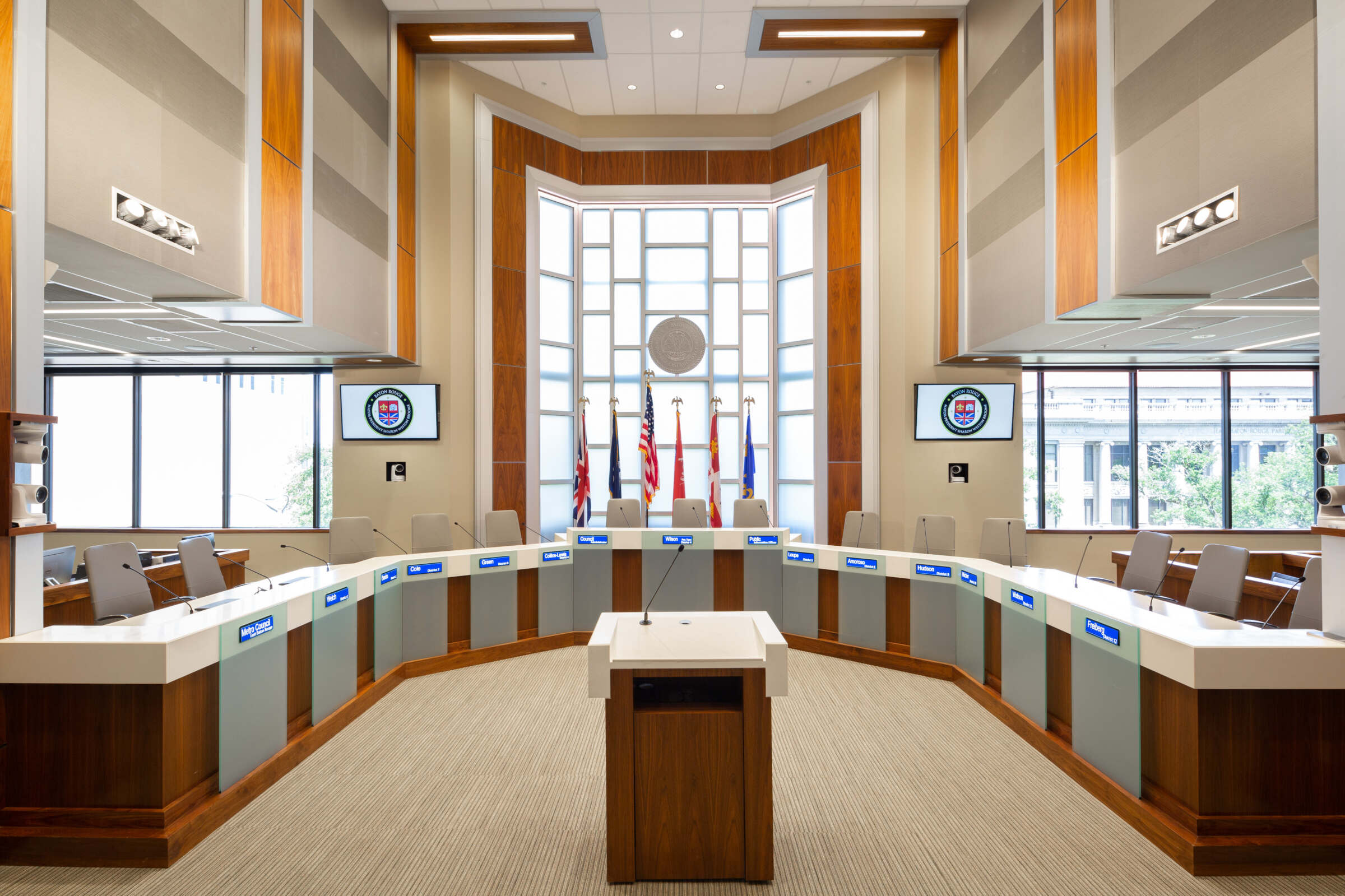 East Baton Rouge Parish Metro Council Chambers