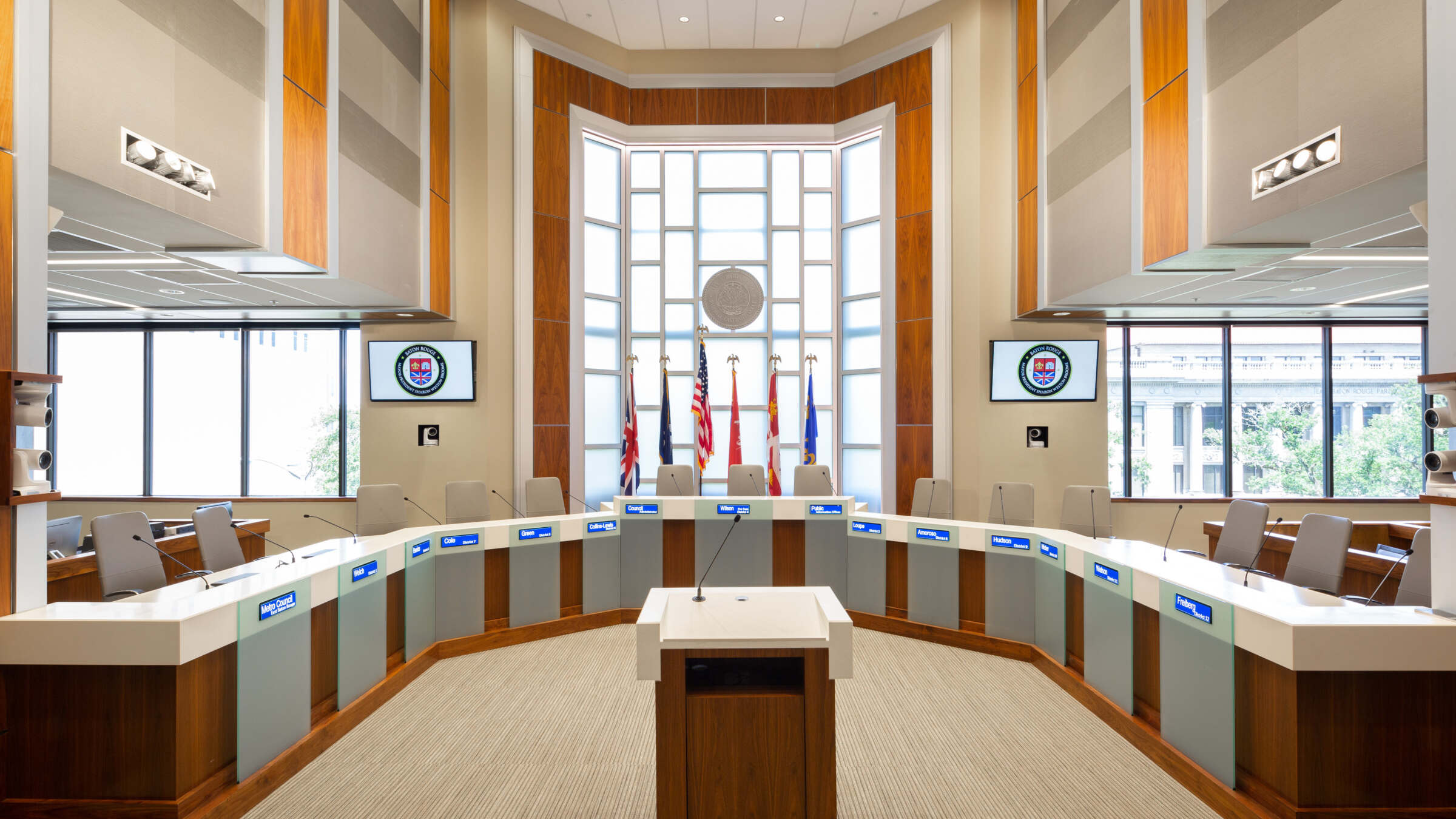 East Baton Rouge Parish Metro Council Chambers
The East Baton Rouge Metropolitan Council Chambers, located in City Hall, underwent a major renovation to improve the flow and operation of council meetings and to better facilitate public observation and participation. The reimagined space provides more public seating, new voting equipment for councilmembers and a state-of-the-art audiovisual system.

The renovation uses timeless materials to bring the 1970s-era space into the 21st century, creating a sense of stateliness, reverence and modernity. The previous design was dark, heavy and enclosed on account of dense red drapes intended to block light during video recordings. There were also functional challenges with the sound booth, which was located in the middle of the room, and the double-tiered desk placed councilmembers in two rows and made for awkward communication and debate.
Grace Hebert Curtis Architects' interior architecture team completely revitalized the space to introduce natural light and significantly improve functionality and flow. For example, the sound booth was moved to a second-floor file room that still allows visibility into the chambers. The team also worked creatively with the massive existing columns to establish a large, U-shaped desk that can accommodate all councilmembers. Low ramps leading to the desk improve accessibility.
Repositioning the councilmembers' seating also inspired a new lighting and camera placement design. Large format screens were relocated to be easily viewed by all members. The redesign accommodates three different public seating areas for up to 140 spectators as well as separate staff seating and space for local news crews.
The color and material palettes were selected to create cohesion with the building's existing interior. Materials such as stone, stained wood and glass were given a more modern twist but also were designed for longevity.
Project Size: 3,075 sq. ft.
Location: Baton Rouge, LA
Completed: 2016
Innovative Lighting
A large, double-height window with eastern exposure behind the shared desk received a new storefront system with a decorative panel to filter natural light into the chambers without interfering with video recordings or creating shadows.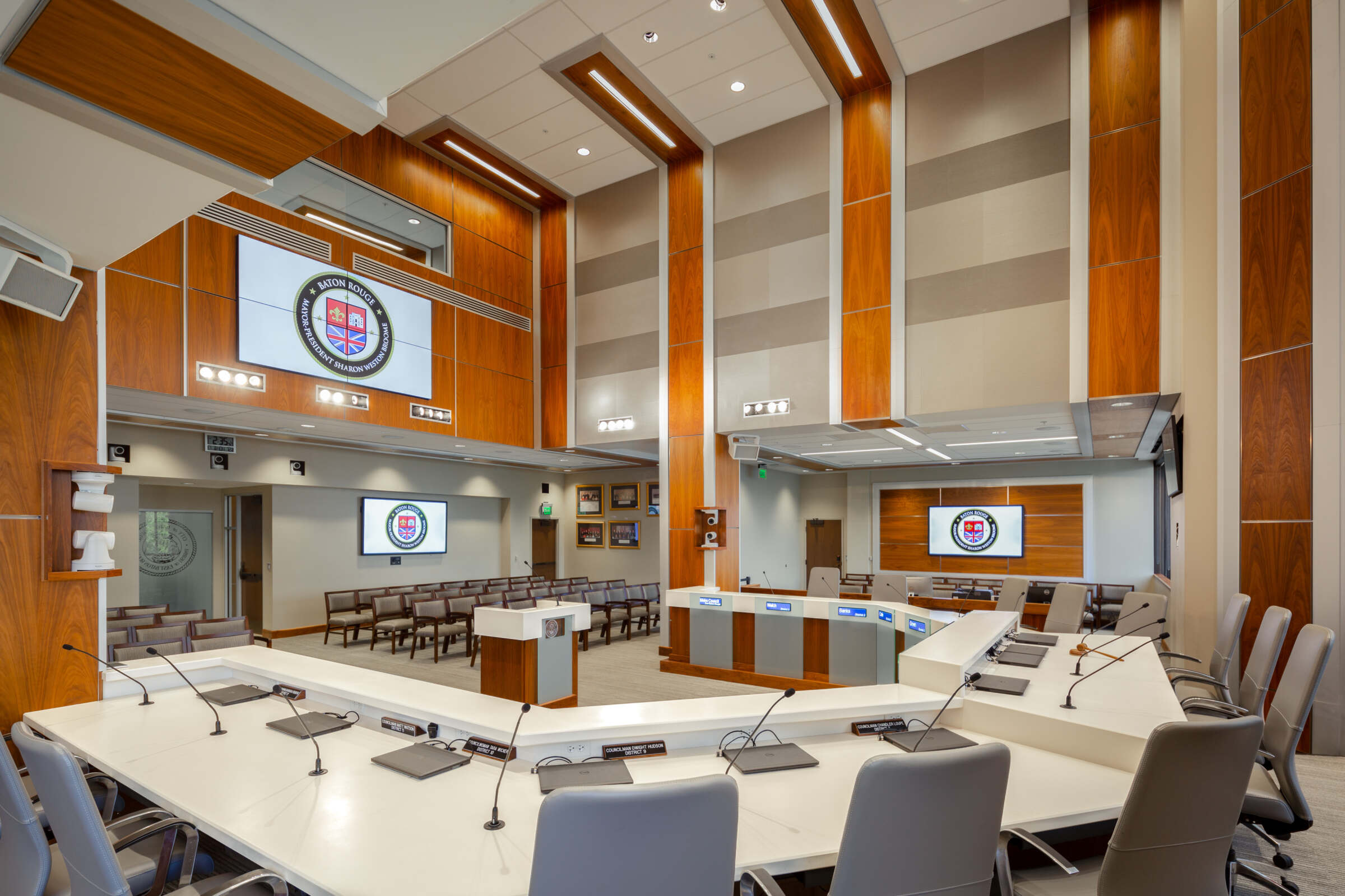 Like What You See?
As a complete design studio, Grace Hebert Curtis offers all of the services necessary to fulfill your vision.
Contact Us Today
Related Projects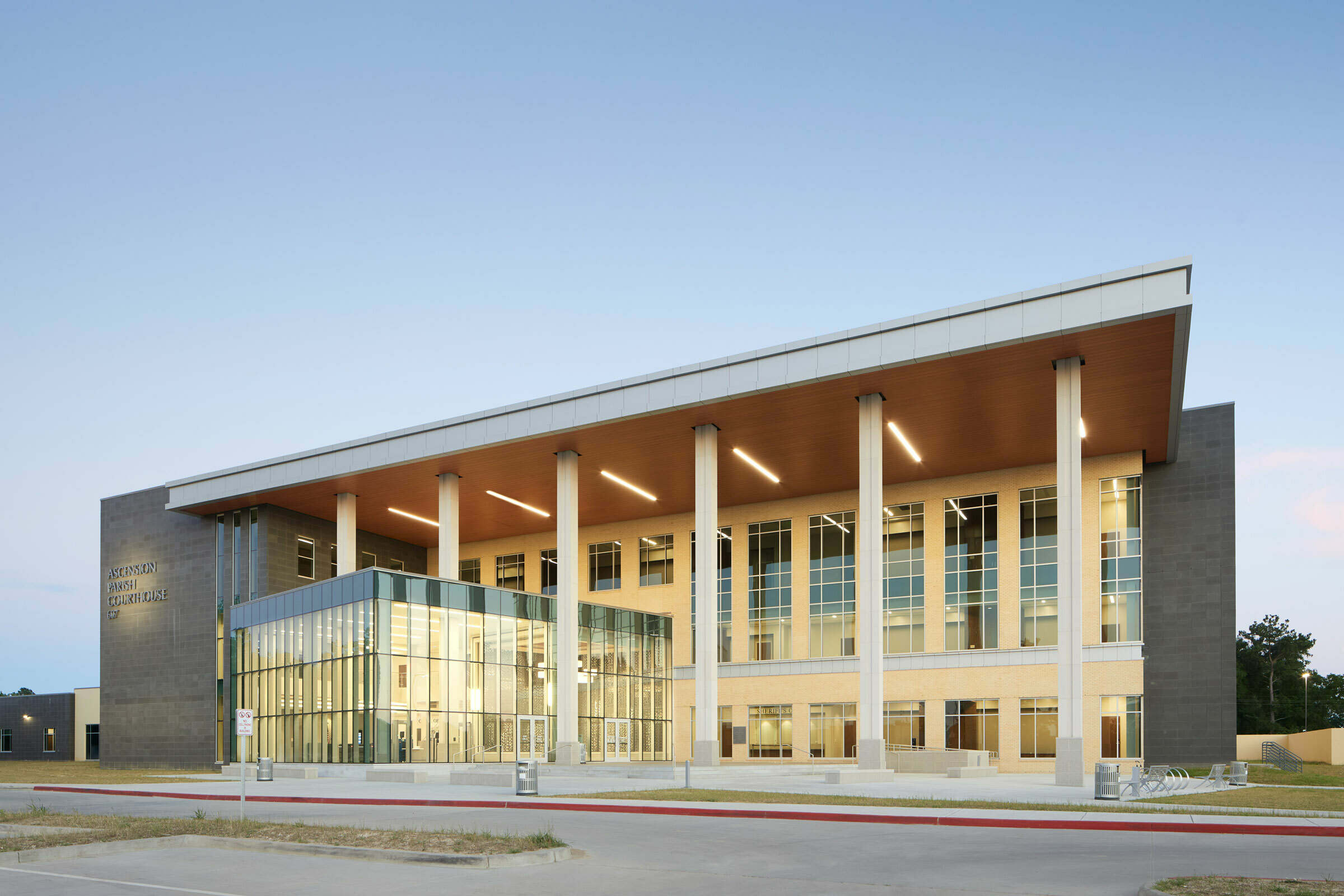 Ascension Parish Courthouse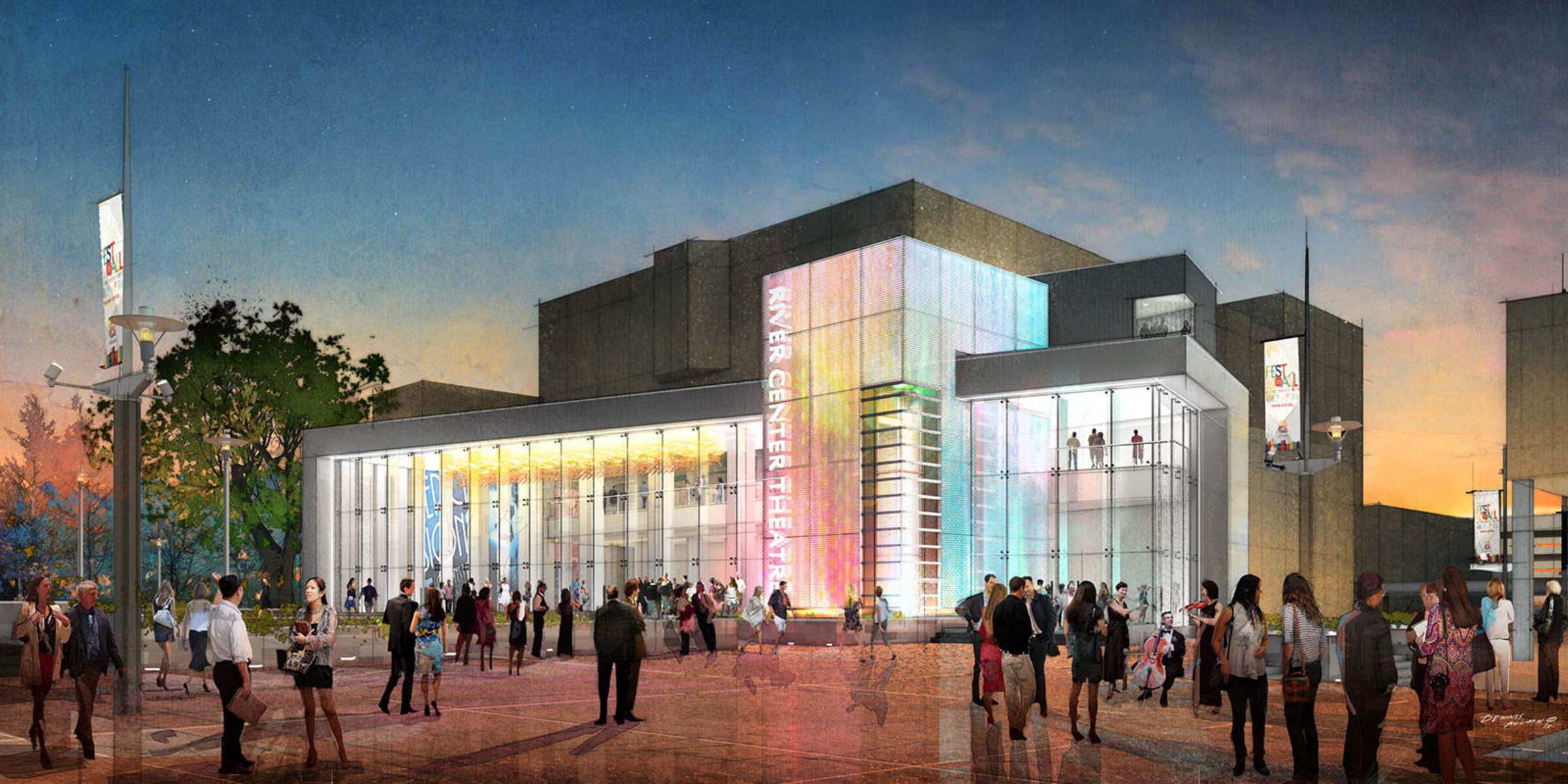 River Center Theater Modernization