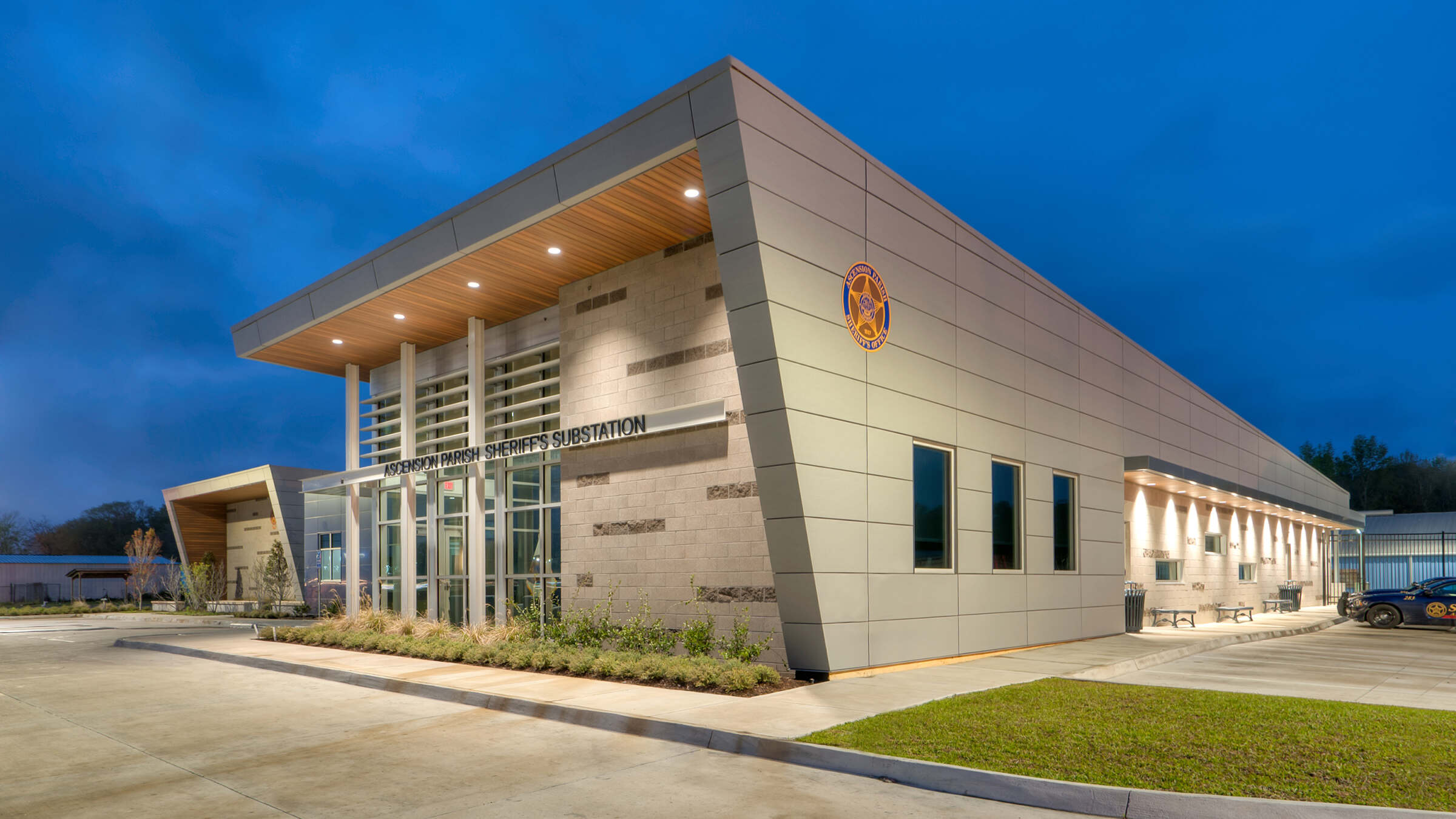 Ascension Parish Sheriff's Substation
To better serve the growing Gonzales community, the Ascension Parish Sheriff's Office worked with Grace Hebert Curtis Architects to develop the program for a new 11,000-square-foot Sheriff's Substation. The structure features a public lobby with ancillary consultation room to accommodate visitors, law enforcement offices with a squad briefing room, and an adjacent computer lab for uniformed officers. Other areas include a break room, a booking facility with evidence processing and storage space, departmental offices for the narcotics and Go-team divisions, civil case processing and administrative support offices, and a business office for reconciling tickets and fines.
A 6,000-square-foot, state-of-the-art 911 Communication Center is connected to the main building via a covered walkway flanked by a small courtyard. The center provides space for 10 dispatchers, with room to expand as needed. The building also includes up-to-date dispatch equipment and technology.
While windows were used in more public-facing spaces to bring daylight into the interior, a variety of creative lighting solutions keep secure and more enclosed areas bright and safe. Ample exterior lighting, especially along the building's entrance and official vehicle parking area, provide an added layer of security.
Project Size: 17,026 sq. ft.
Location: Gonzales, LA
Completed: 2018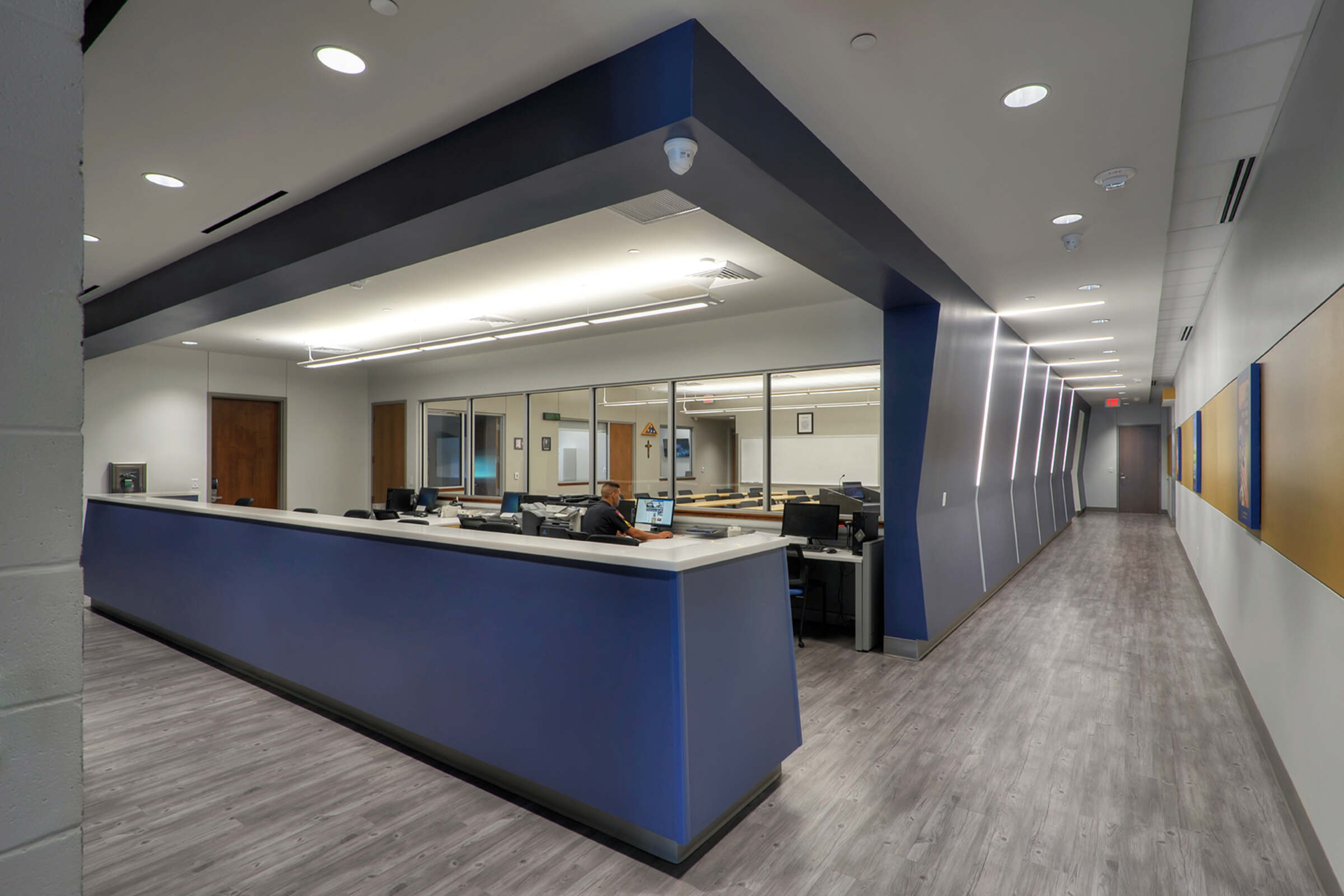 Noticeable Branding
The client challenged the design team to create a welcoming structure that would anchor an identifiable brand for the Sheriff's Office, while at the same time safeguarding daily operations and employees.
Flexible Design
The separate 911 Communication Center, planned to the most current design criteria, is outfitted with a high-performance, raised access flooring system, providing flexibility for changing needs with minimal operational disruption.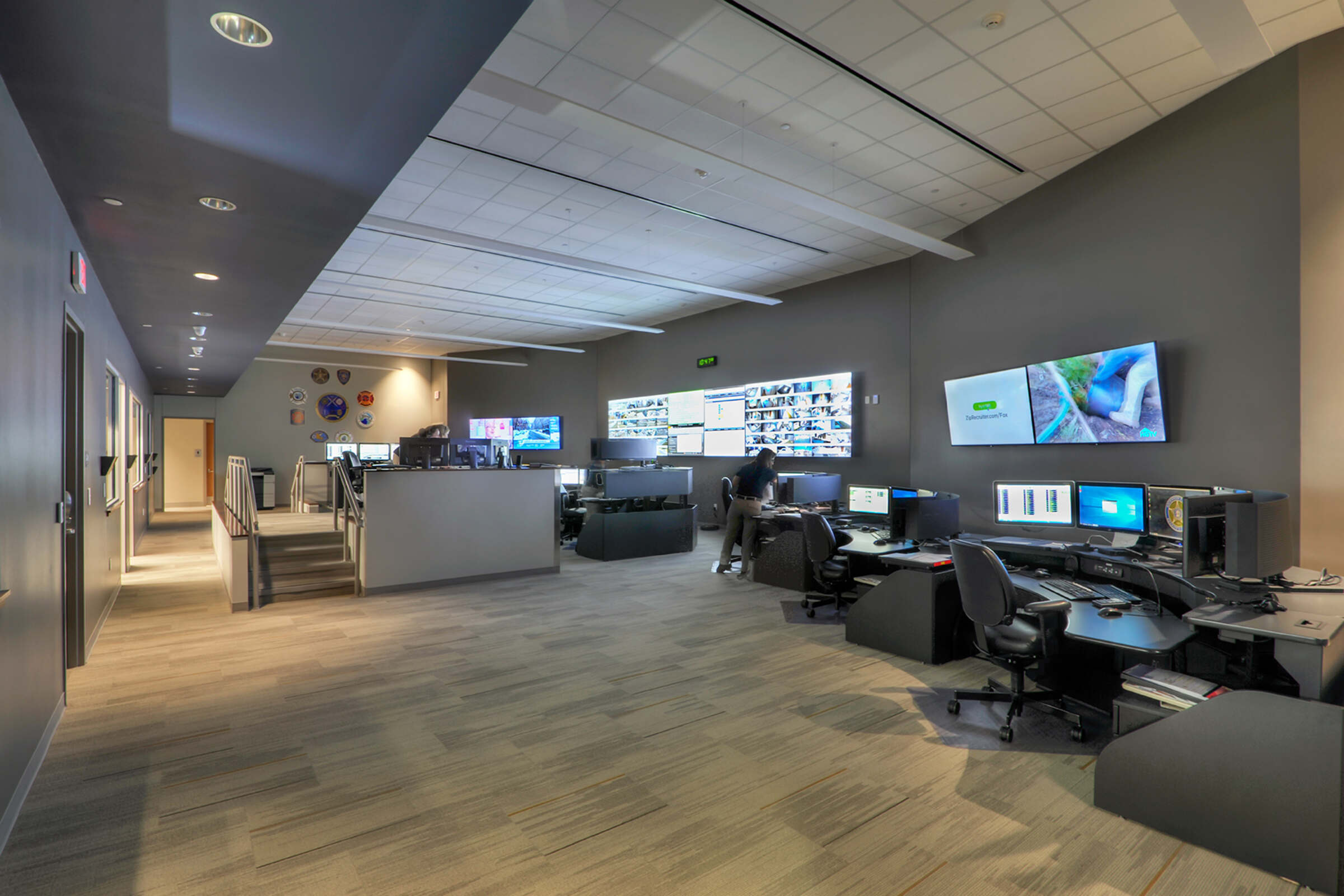 Like What You See?
As a complete design studio, Grace Hebert Curtis offers all of the services necessary to fulfill your vision.
Contact Us Today
Related Projects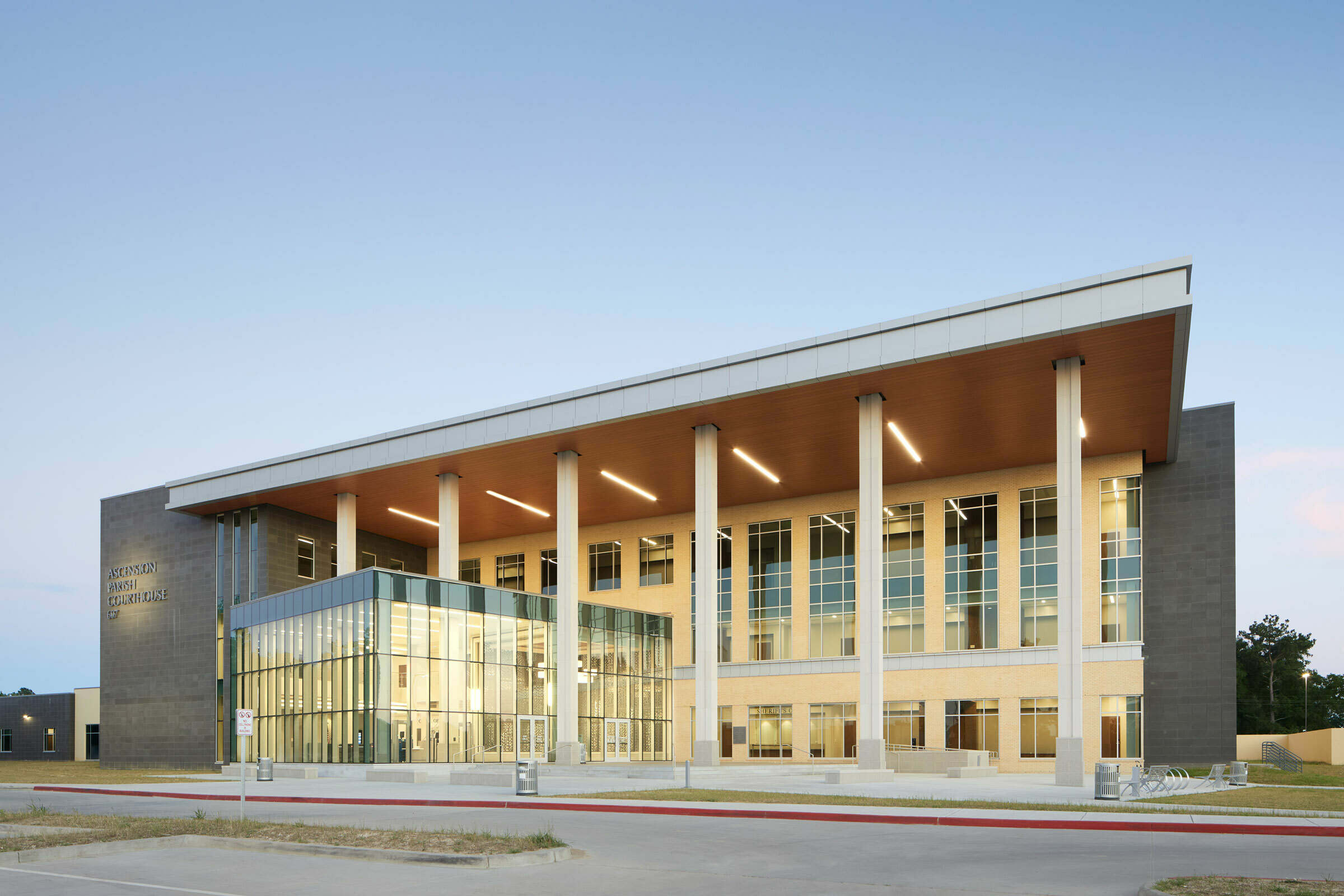 Ascension Parish Courthouse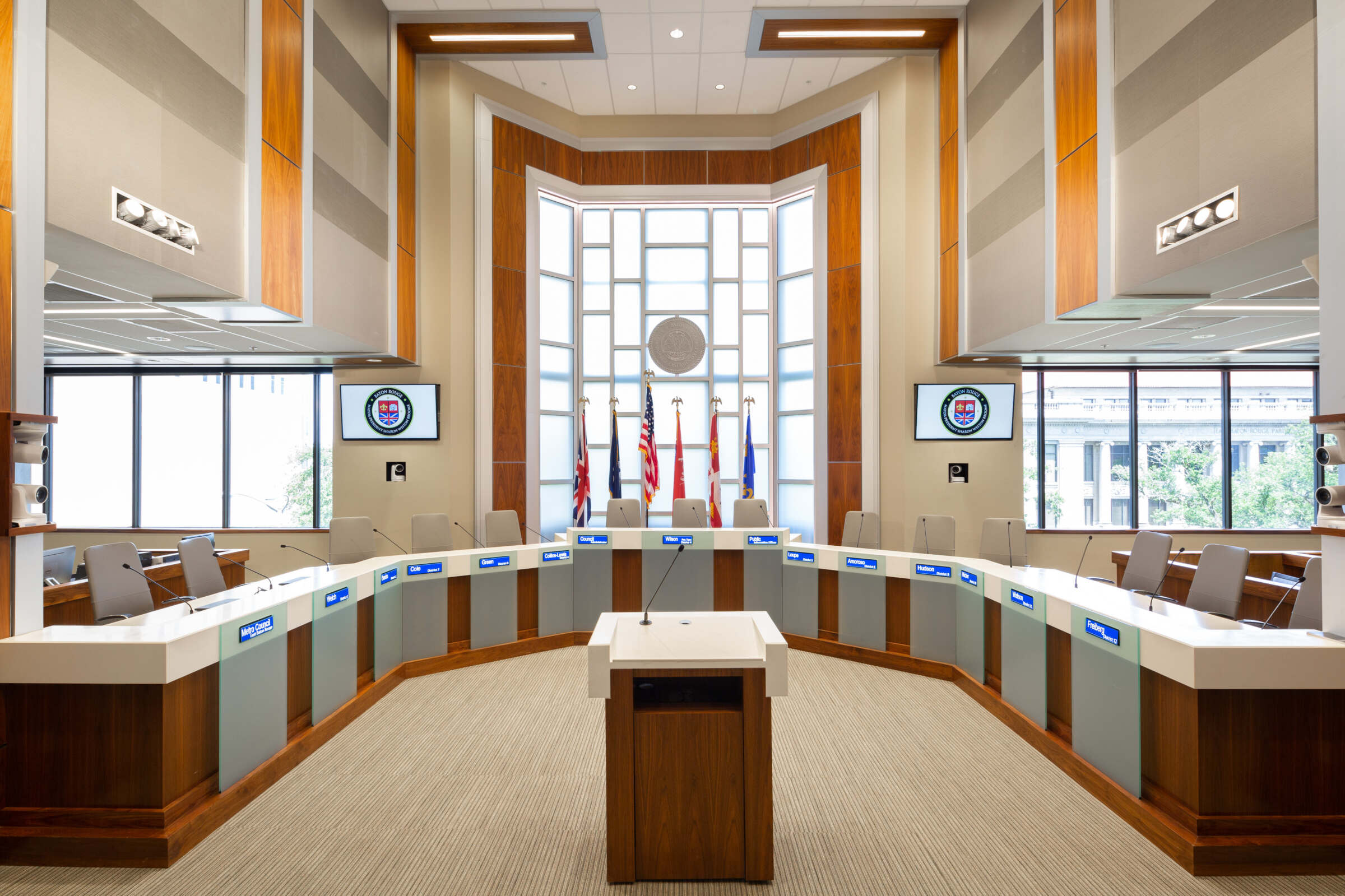 East Baton Rouge Parish Metro Council Chambers