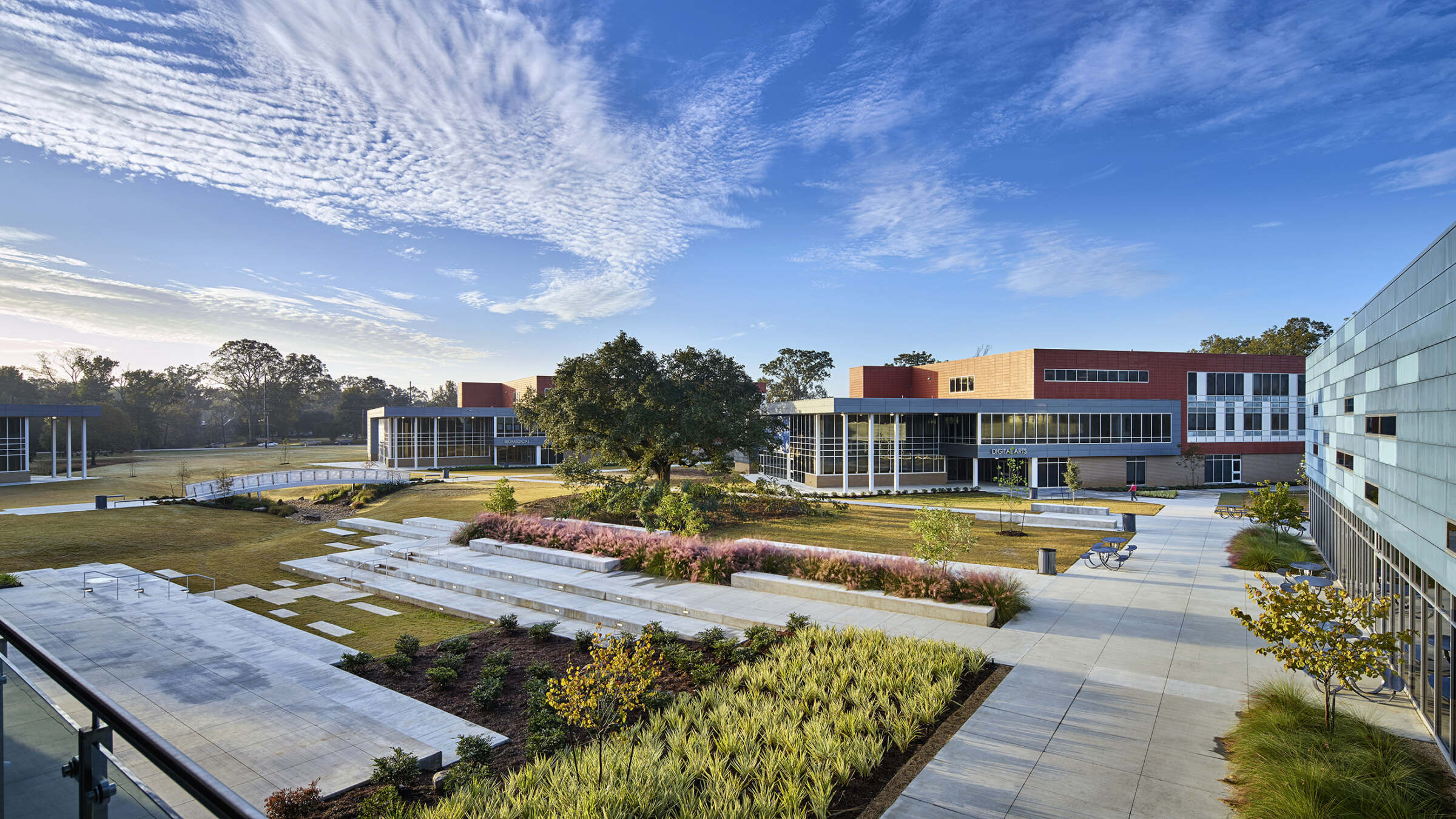 Liberty High School
Grace Hebert Curtis Architects proudly designed the flexible, adaptable and technology-rich Liberty High School in Baton Rouge to support 21st century learning and project-based instruction. Inspired by and reflective of the school's innovative approach to education, the campus itself is anything but traditional.
Liberty High School encompasses three specialized academies: Biomedical; Digital Arts; and STEM (Science, Technology, Engineering and Math). A multipurpose Commons Building combines the identities of the three academies and houses shared functions. Together the four areas comprise 250,000 square feet of learning space to serve approximately 1,200 students.
Continuing the theme of innovation and out-of-the-box design, traditional classrooms and hallways have been replaced by a network of flexible learning spaces. The spaces can be configured for a variety of uses to support and encourage interdisciplinary collaboration and cross-curriculum instruction. Specialized learning labs called WOW! Spaces in each academy also give students a chance to explore real-life applications of newly acquired skills and knowledge. Visual connections throughout the instructional spaces increase student engagement in the learning process.
Project Size: 180,000 sq. ft.
Location: Baton Rouge, LA
Completed: 2016
Illuminating Spaces
Large expanses of glass fill the academies with daylight — illuminating large graphics that outline each building's curriculum — and allow users to overlook the centralized green space. These 3,000-square-foot, tech-ready, student-centered studio spaces are the showpieces of each academy, allowing a hands-on approach to learning.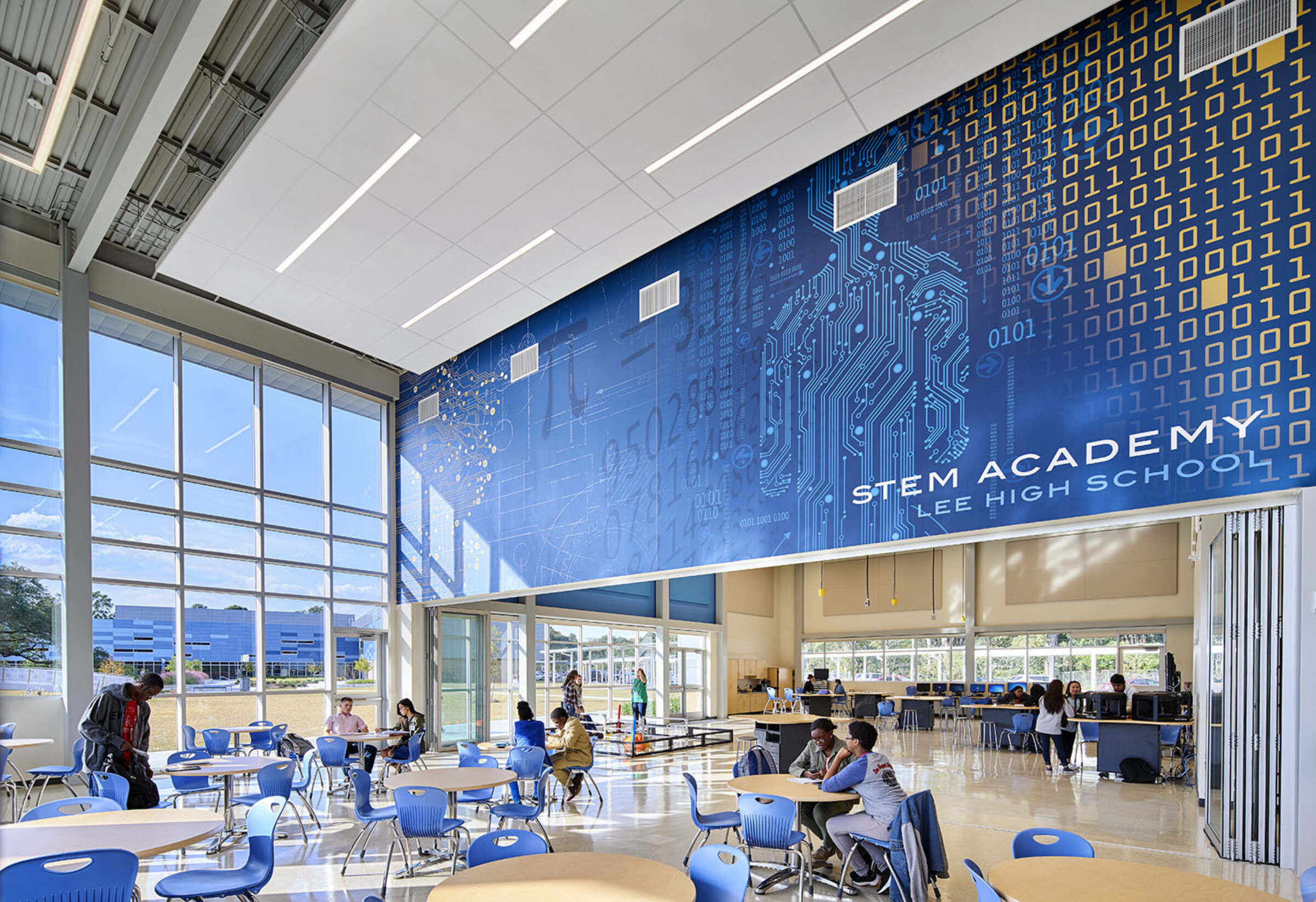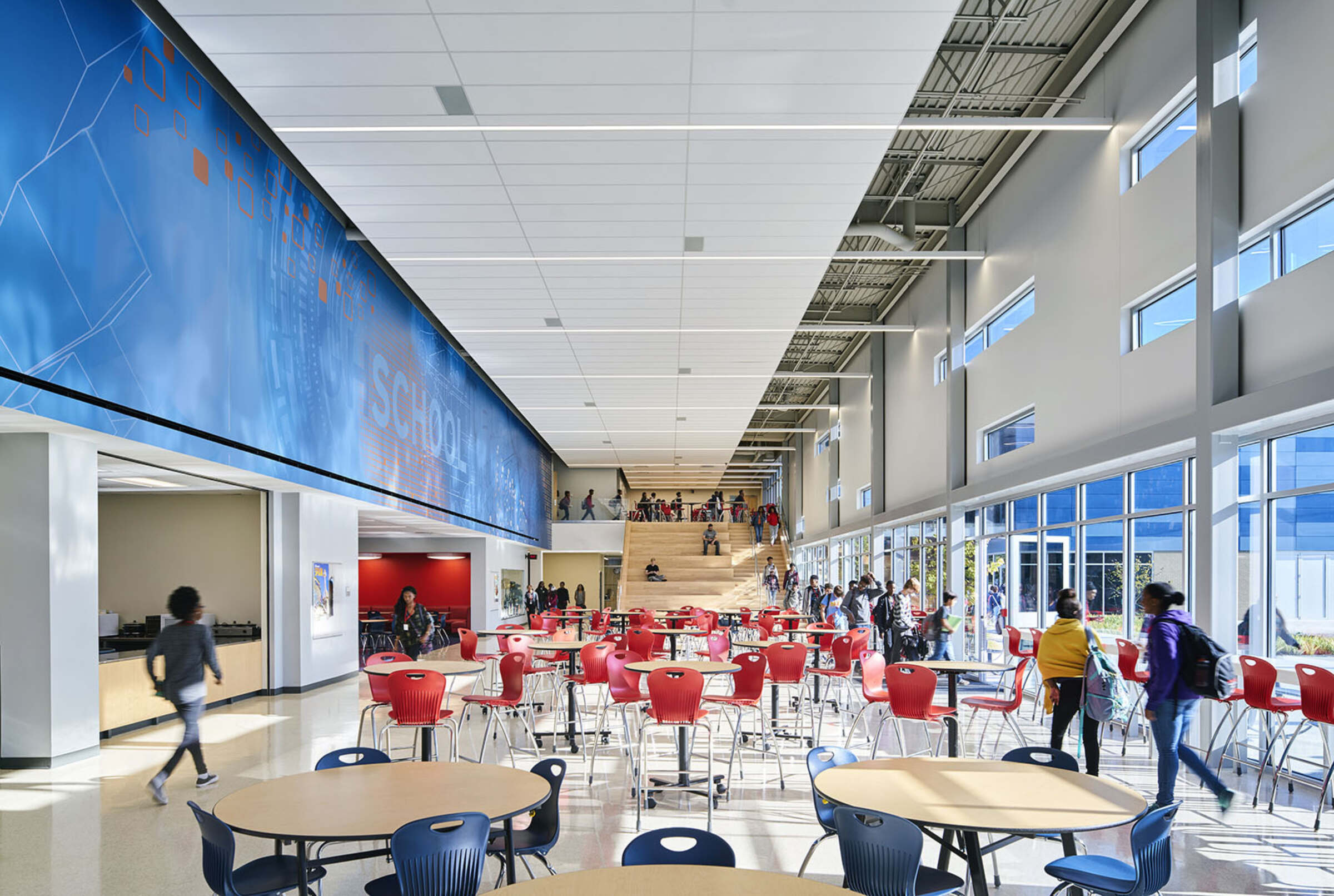 Multi-purposed Space
The main lunchroom doubles as a large pre-function gathering space with terraced seating, booth seating, four-top tables and a lounge area that supports creative collaboration. The space also opens to the outdoor amphitheater to allow for open-air dining.
Flexible Spaces
Floor-to-ceiling operable glass walls allow quick and effortless connection between group-based and focused learning environments. Flexible workspaces, breakout study rooms and collaboration spaces are built into all circulation areas.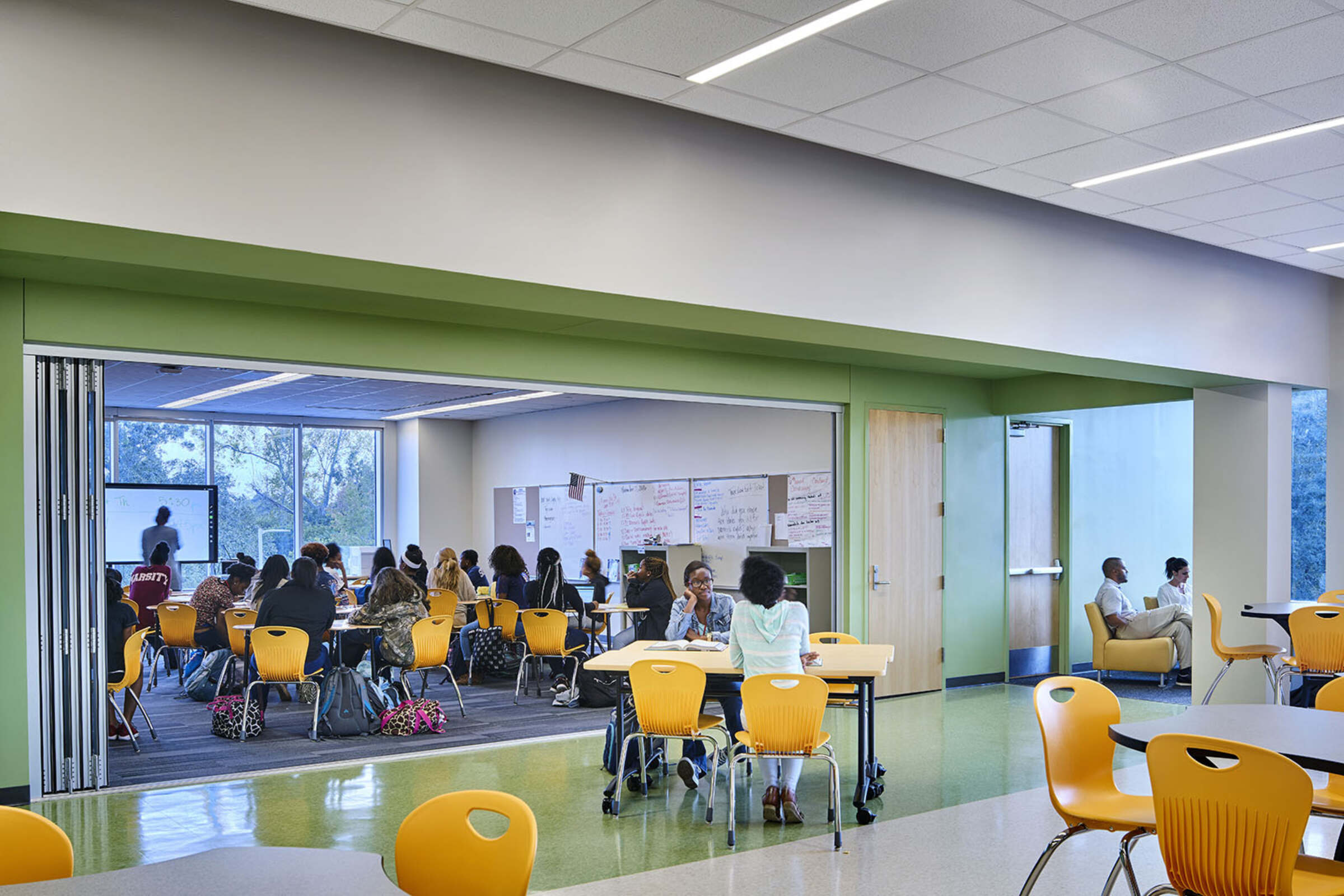 Project Awards

Good Growth Award Baton Rouge, Growth Coalition - 2018
Like What You See?
As a complete design studio, Grace Hebert Curtis offers all of the services necessary to fulfill your vision.
Contact Us Today
Related Projects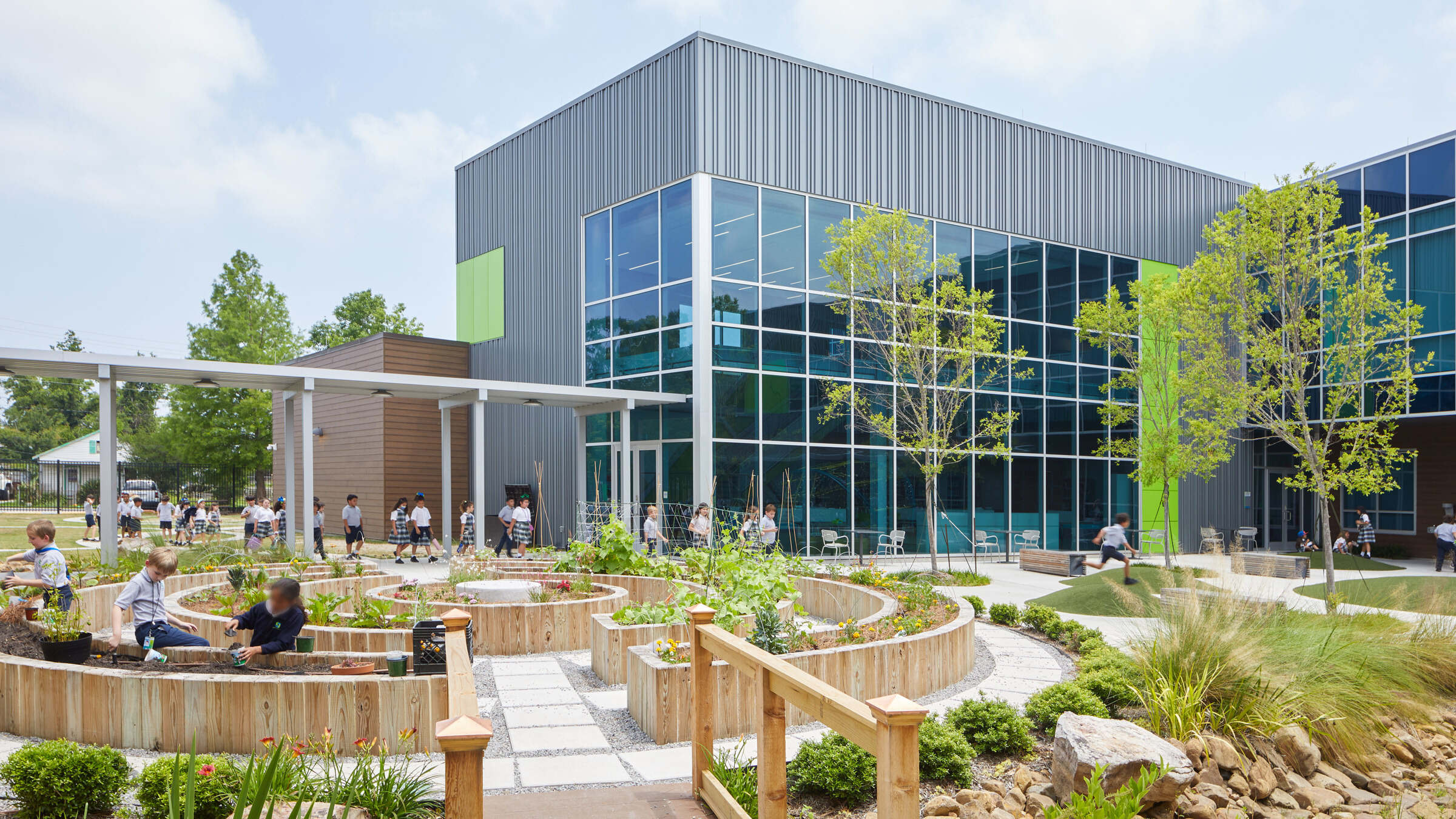 Dr. John Ochsner Discovery Health Sciences Academy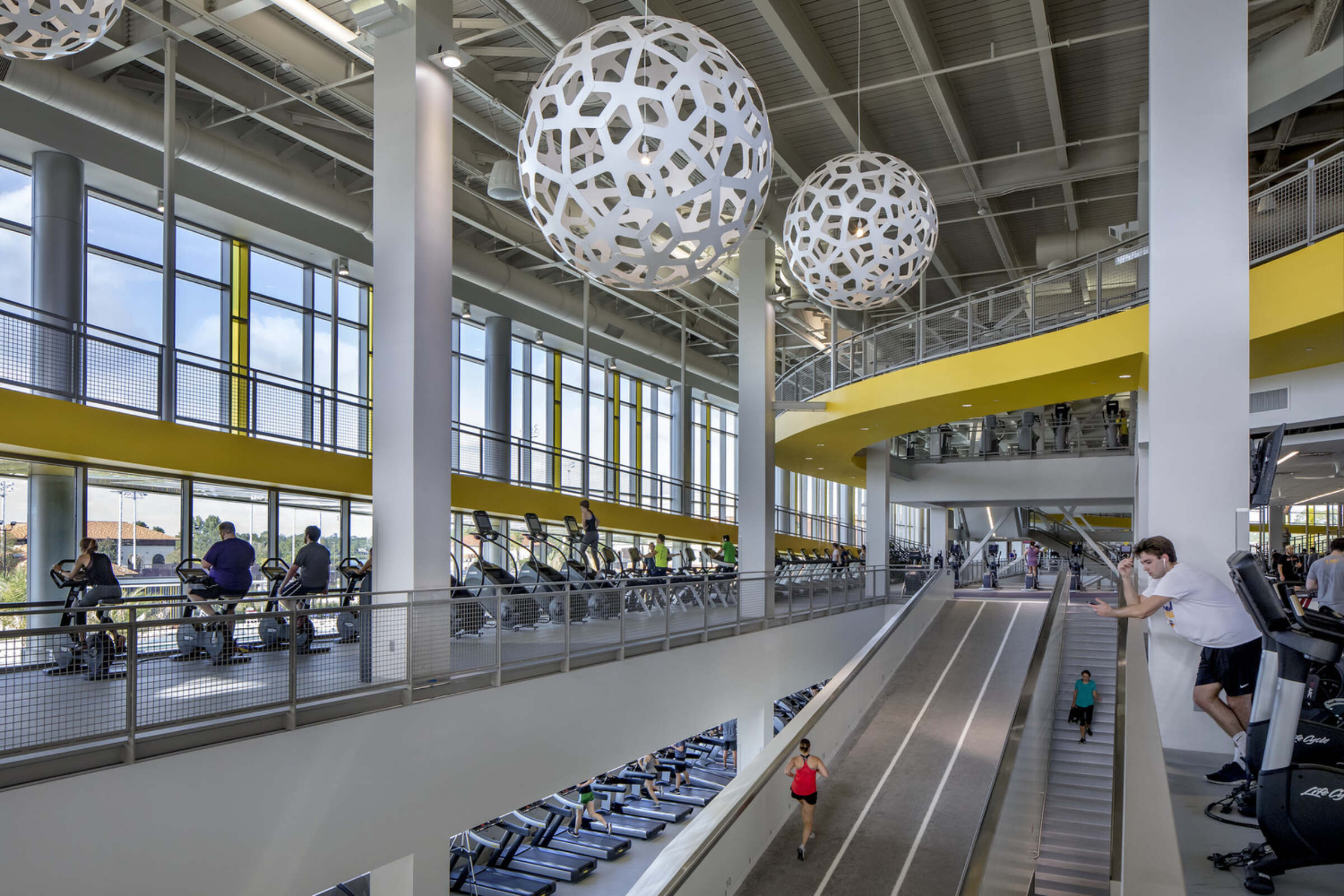 LSU Student Recreation Center