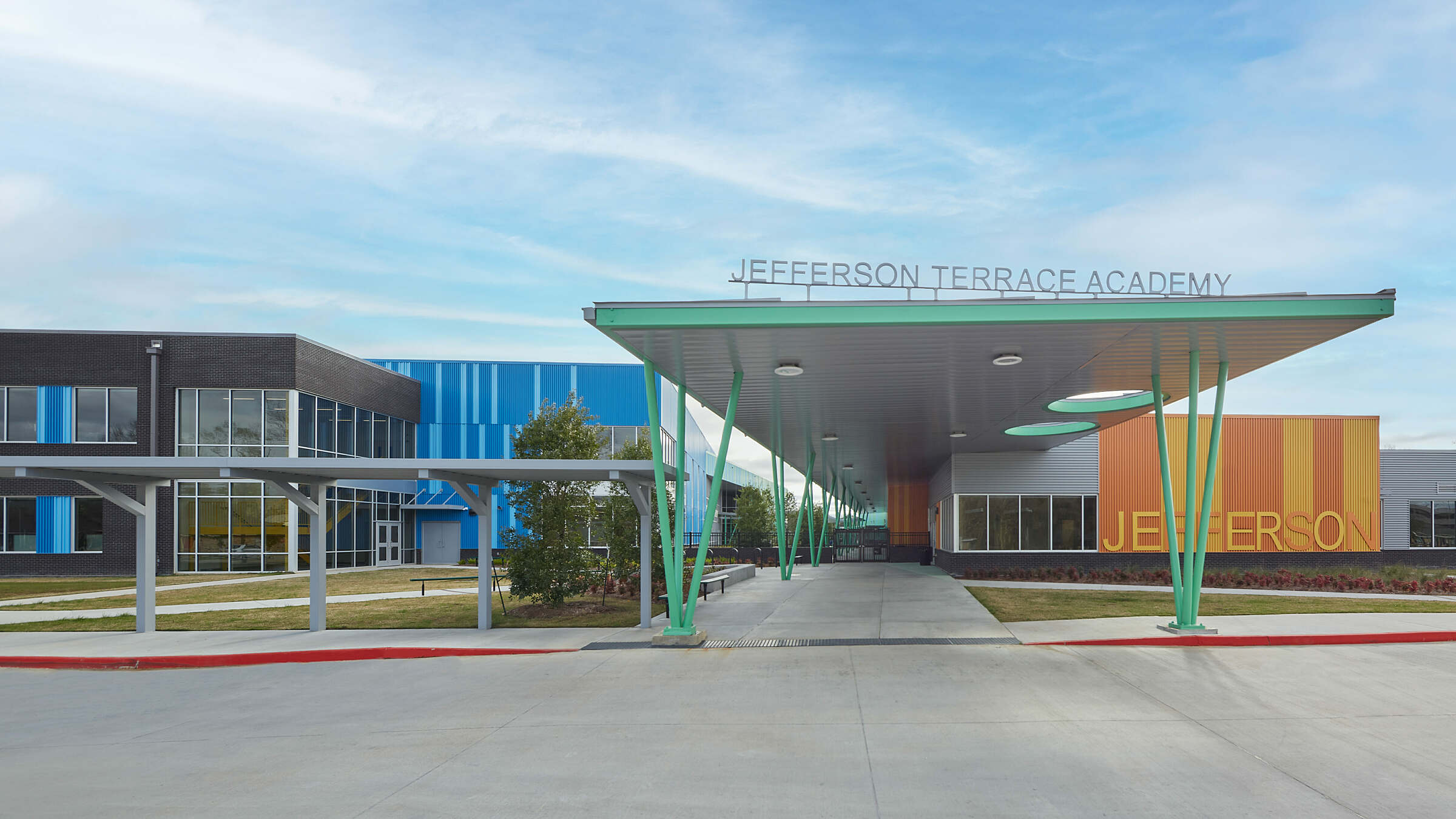 Jefferson Terrace Academy
Inspired by the East Baton Rouge Parish School System's goal to provide 21st Century Learning Environments, Grace Hebert Curtis Architects created a contemporary yet timeless facility to serve pre-K through eighth grade students.
Working closely with the school district, educators, students and community members — and studying successful 21st Century Learning Environments across the nation — Grace Hebert Curtis Architects leveraged a broad knowledge base and customized the Jefferson Terrace Academy concept specifically to serve the students and educators of today and tomorrow.
Diagrammatically, the school is divided into two buildings. The south building houses the majority of administrative offices, pre-K and kindergarten classrooms, special education, commons areas, music rooms and athletic spaces. Meanwhile, the north building contains learning studios, elective areas and a media hub. The two structures are connected by a secure courtyard that can facilitate learning activities as well as controlled movement between buildings. Outdoor spaces — including the courtyard and play areas — are defined by the buildings' extents. This design internally focuses many of the school's functions to have as little impact as possible on the surrounding neighborhood.
Architecturally, the modern building features clean lines and elegant, high-quality finishes while still reflecting a sense of youthfulness and fun via bright colors and a welcoming covered entryway.
Project Size: 125,165 sq. ft.
Location: Baton Rouge, LA
Functional Spaces
Learning happens everywhere and anywhere at Jefferson Terrace Academy. Extra-wide hallways serve as potential mini classrooms, while small wall nooks are cozy spots to read or study. Even the "learning staircase" provides a novel, yet functional, venue for instruction.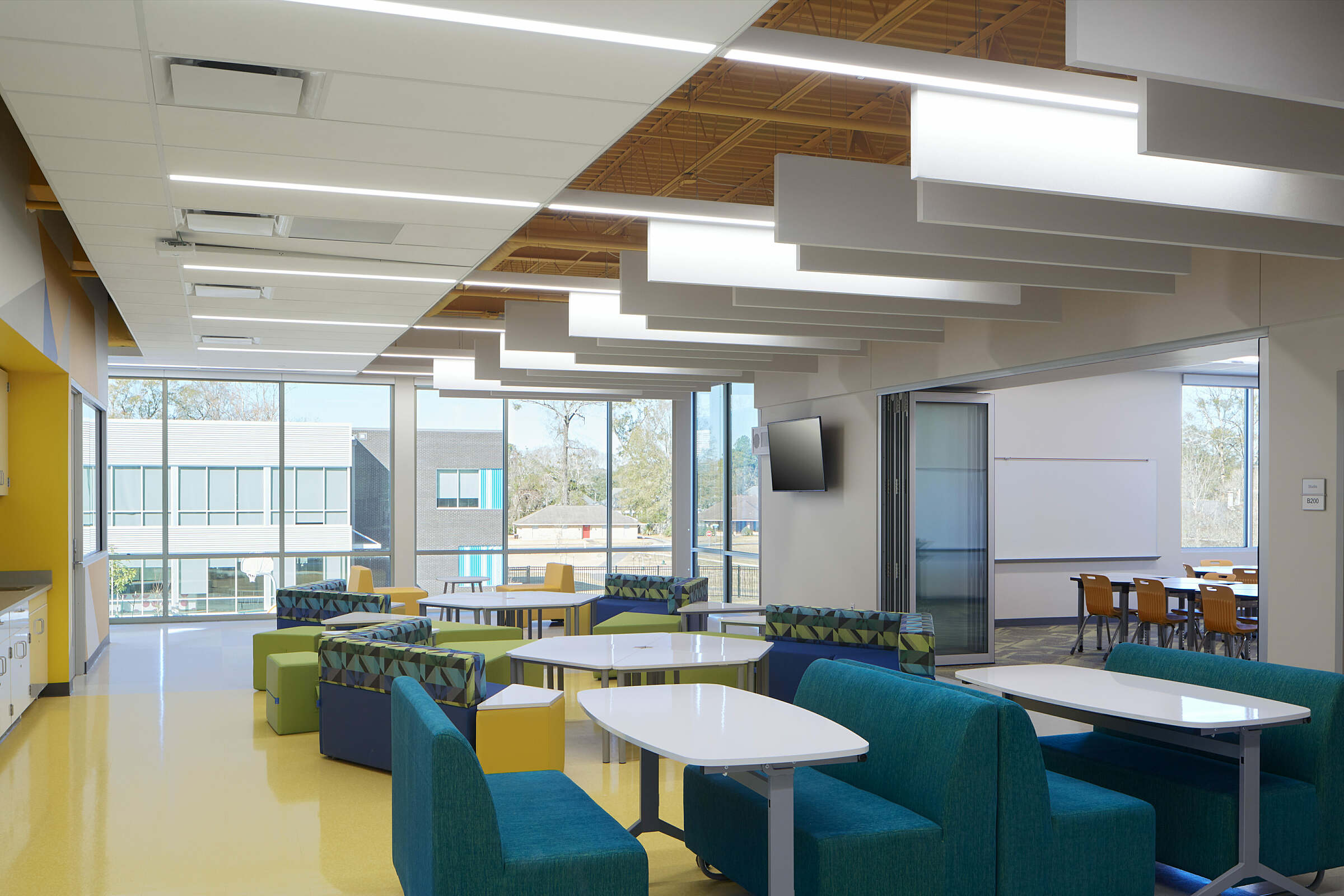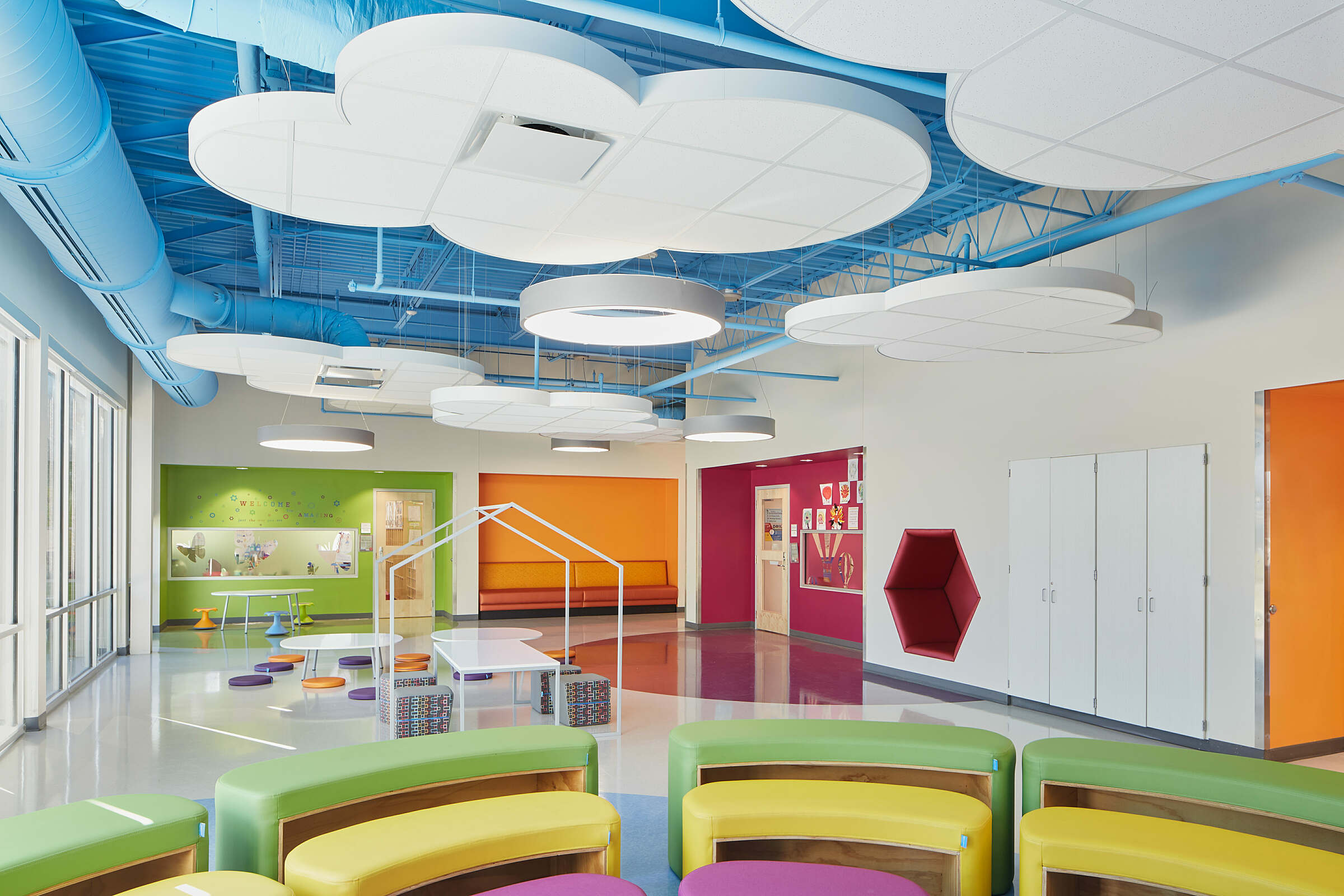 Flexible Collaborative Spaces
The school's four learning communities are designed for maximum flexibility. Instead of traditional classrooms, studios with folding glass partitions open to centrally located learning commons for collaborative and large group activities. Learning commons also include two small group rooms, teacher planning areas and built-in storage.
A Space For Every Learner
Jefferson Terrace Academy students won't be limited to traditional desks. Instead, the learning experience will include bean bags, lounge chairs, stools and more to give students variety and to accommodate different learning needs.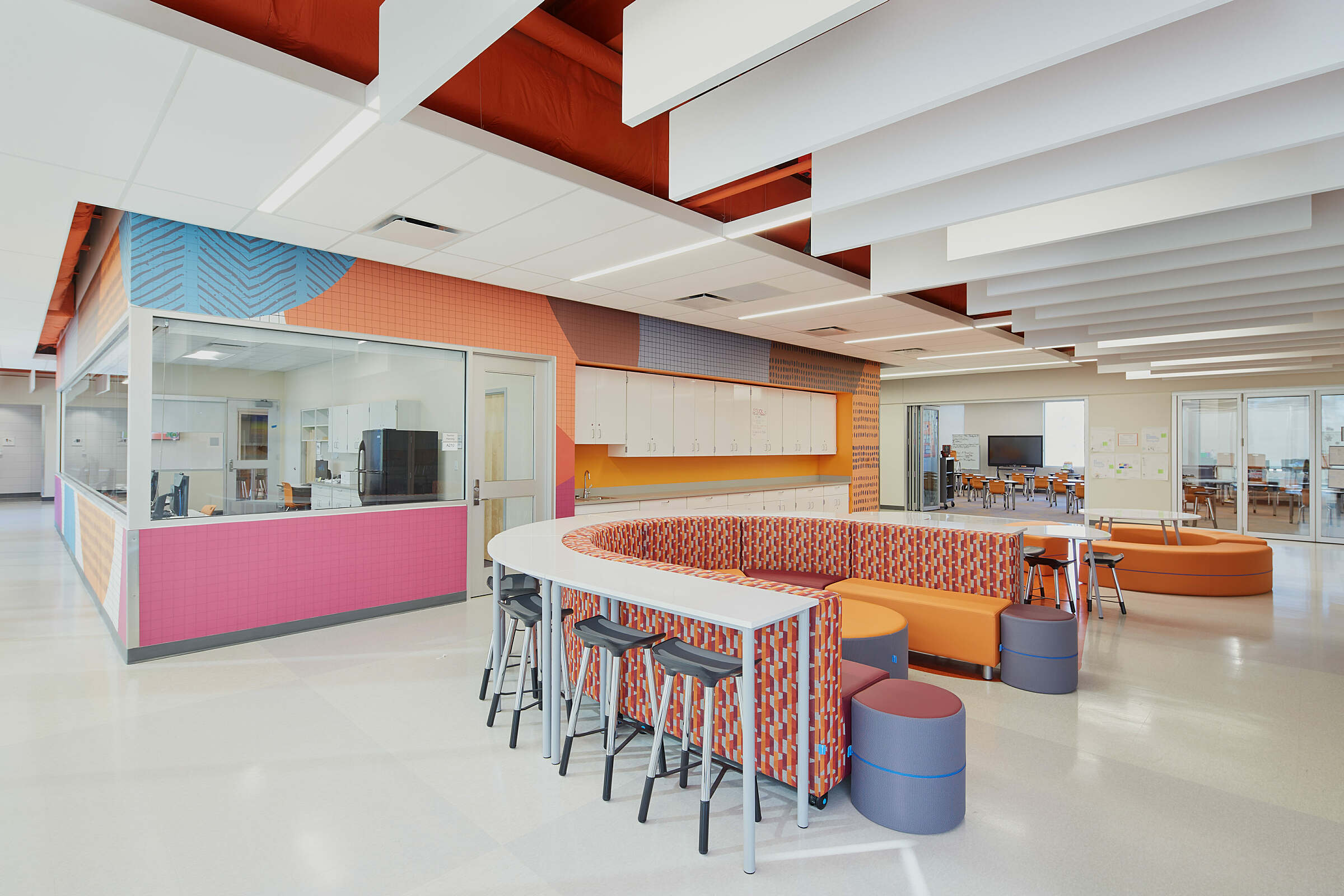 Project Awards

Rose Award, American Institute of Architecture Baton Rouge- 2021

Good Growth Award, Baton Rouge Growth Coalition - 2021
American School &ampamp; University's Architectural Portfolio Citation - 2021
Like What You See?
As a complete design studio, Grace Hebert Curtis offers all of the services necessary to fulfill your vision.
Contact Us Today
Related Projects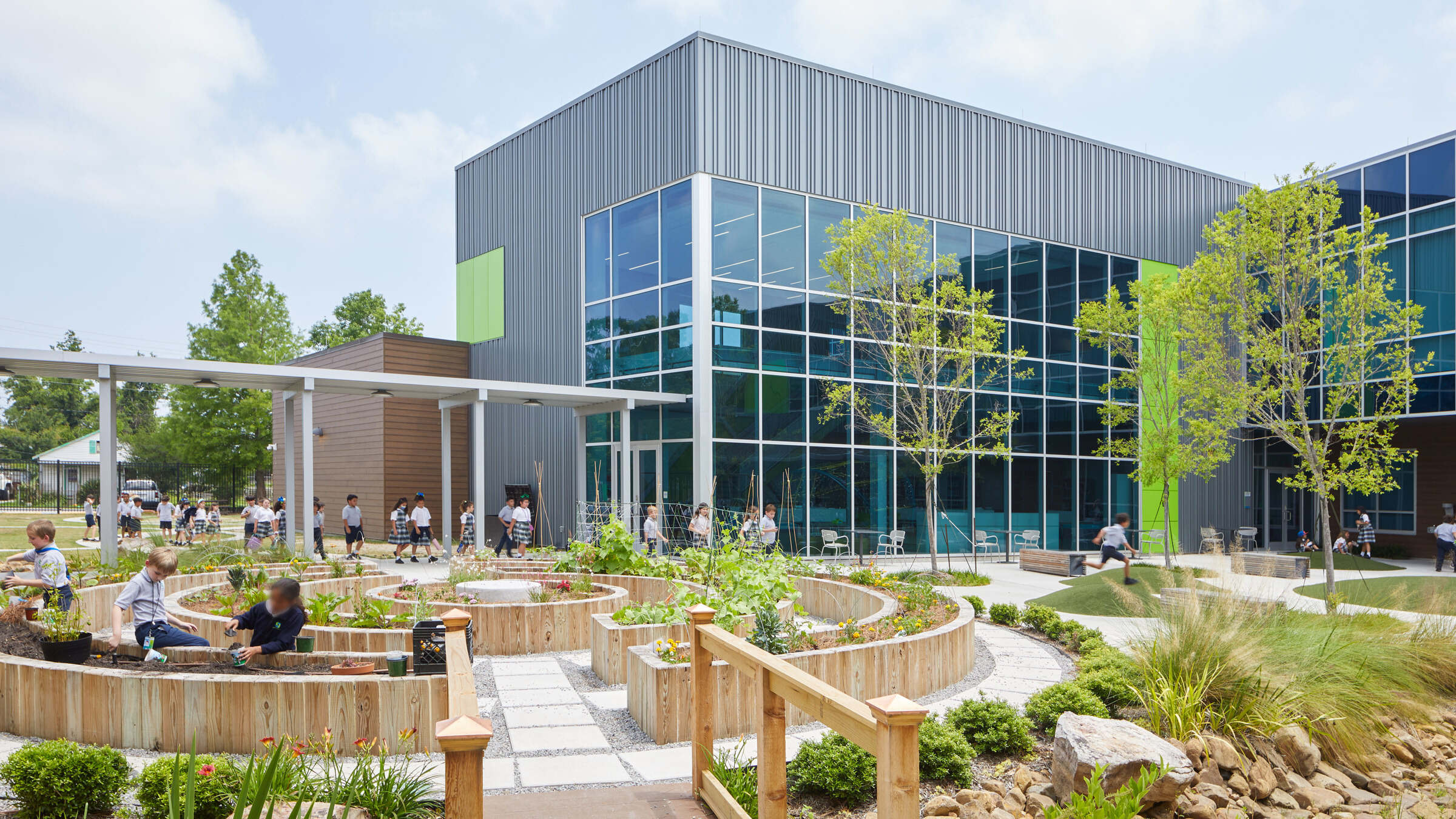 Dr. John Ochsner Discovery Health Sciences Academy