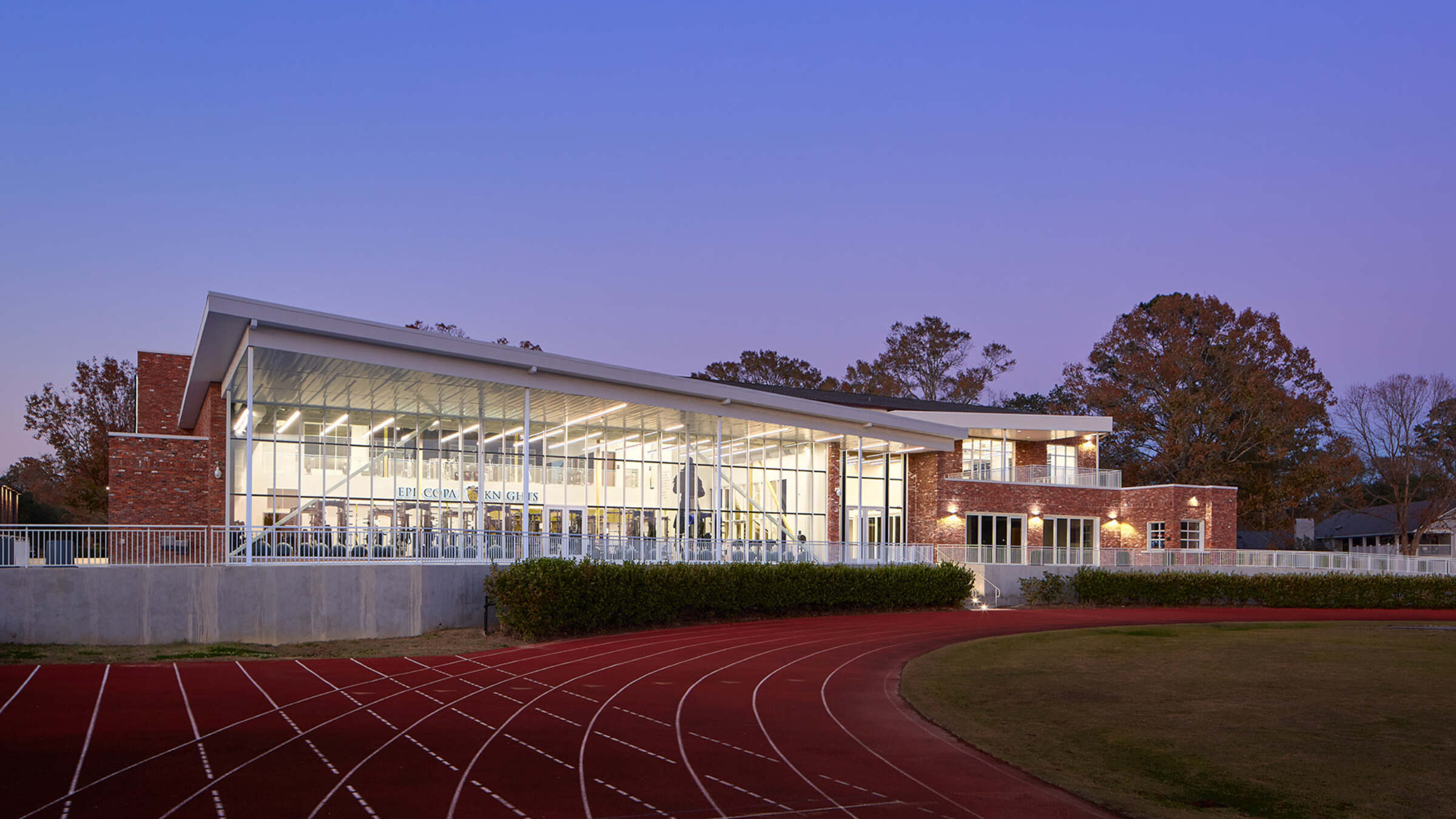 Episcopal High School Field House
Focused on developing spirit, mind and body, the state-of-the-art Episcopal High School Field House strengthens student-athletes for competition and encourages all students to build the foundation for a lifetime of wellness. More than 80% of Episcopal High School's middle and upper school students participate in sports (and multiple teams have advanced to state-level competitions), and the Field House is a key symbol of success, persistence, determination, teamwork and excellence.
Additionally, Episcopal High School strives to serve the whole child by maintaining a focus on spirituality, academics and the arts. Hence, the Field House helps students excel in multiple arenas. Programmed spaces include multifunctional classrooms, a weight training and exercise area, a nutrition station, sports medicine spaces, large team locker rooms, coaching staff offices, a conference room, public event restrooms and a concession stand.
In addition to student functions, the Field House is an ideal venue for alumni events and celebrations. Operable glass walls along the building's southern façade open out to a terraced plaza, which offers views of the field and campus. The main roof extends along the terrace to provide shading for classrooms, outdoor fitness decks and open-air gatherings.
Project Size: 22,000 sq. ft.
Location: Baton Rouge, LA
Multi-functional Fitness Space
The main two-story volume contains a multi-functional fitness space that includes lifting platforms, cardio machines, medicine ball walls and a turfed agility training area.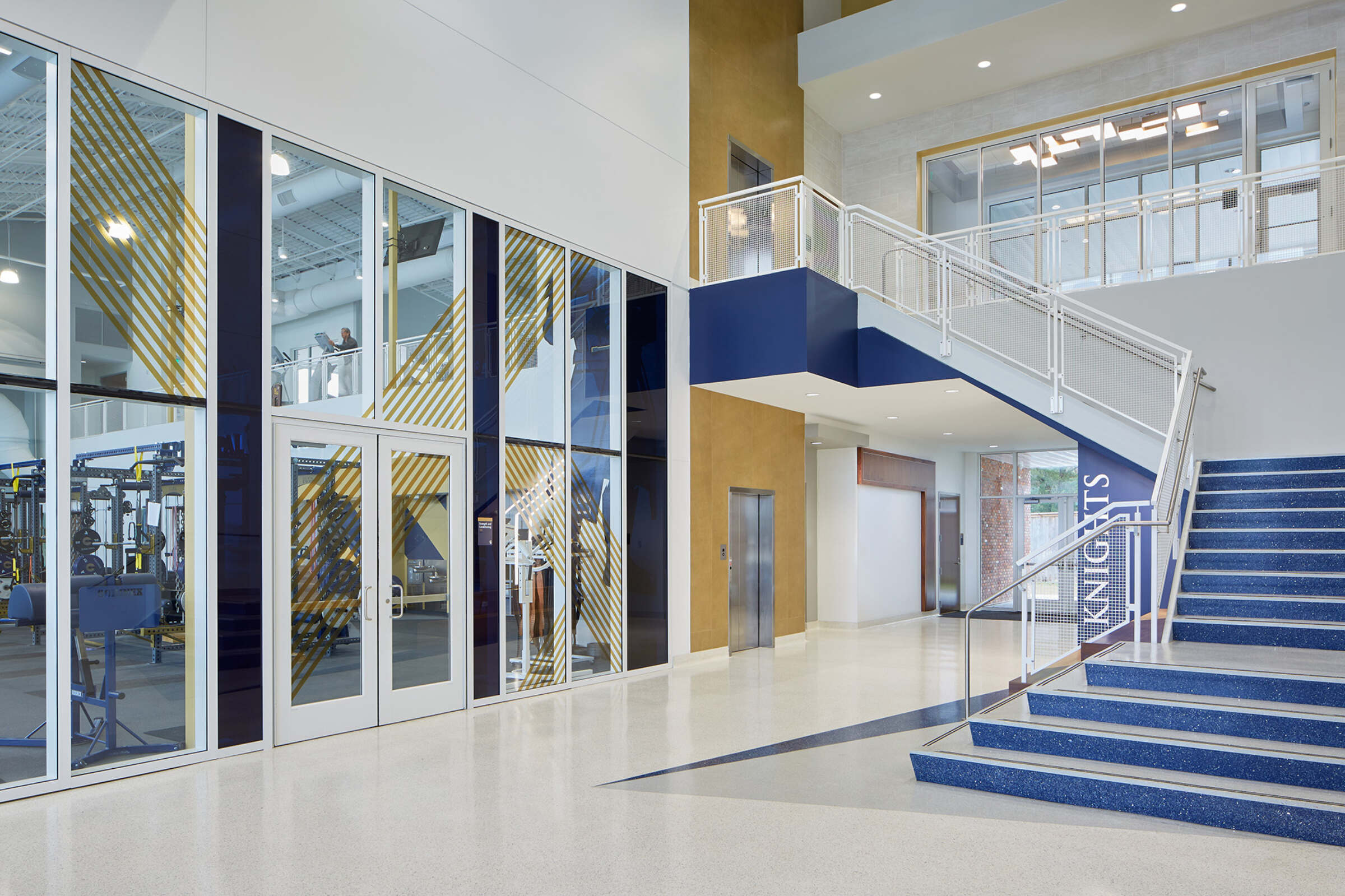 Designed for Multi-use
The multi-use facility supports physical education classes for students of all ages as well as strength training for interscholastic sports.
Like What You See?
As a complete design studio, Grace Hebert Curtis offers all of the services necessary to fulfill your vision.
Contact Us Today
Related Projects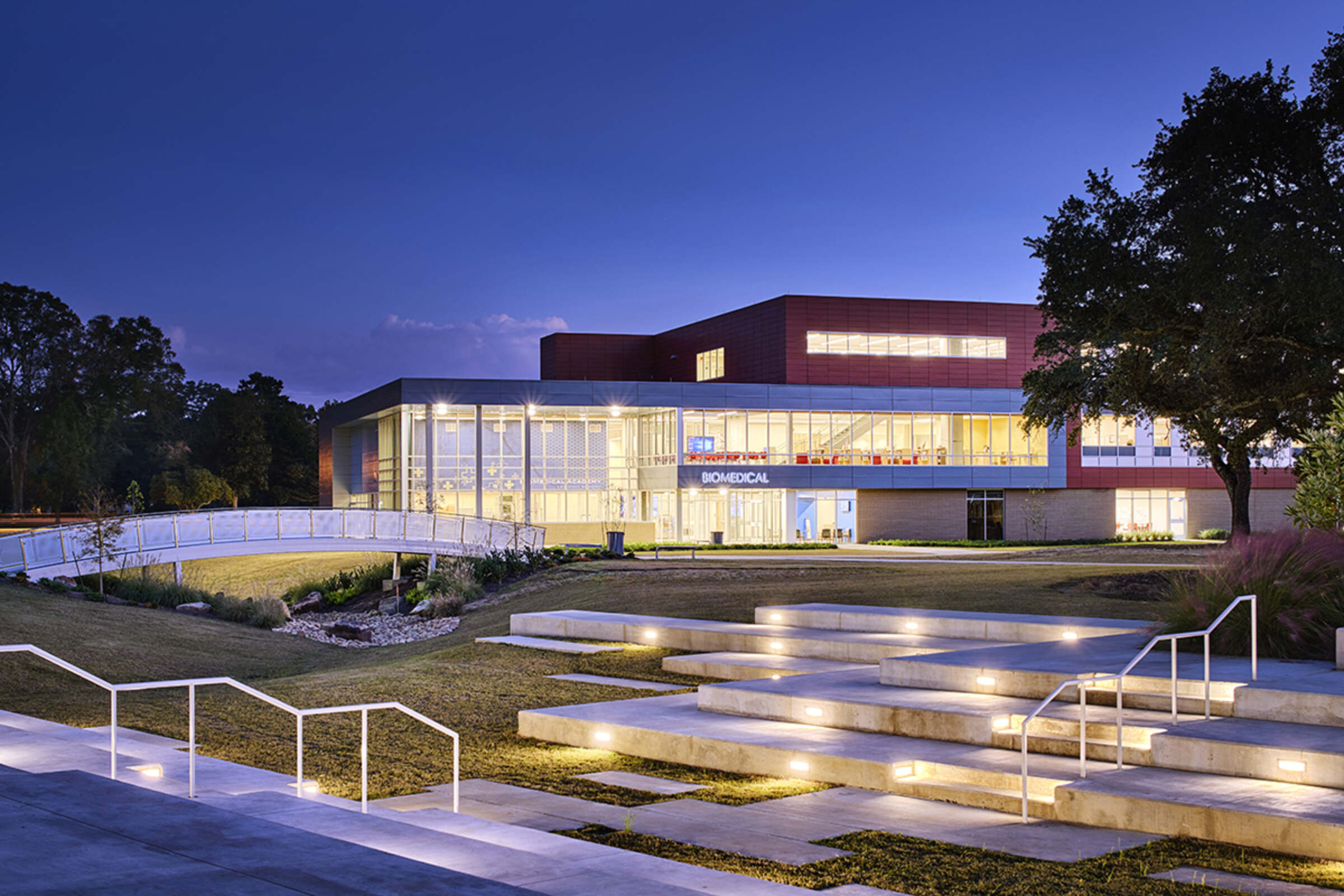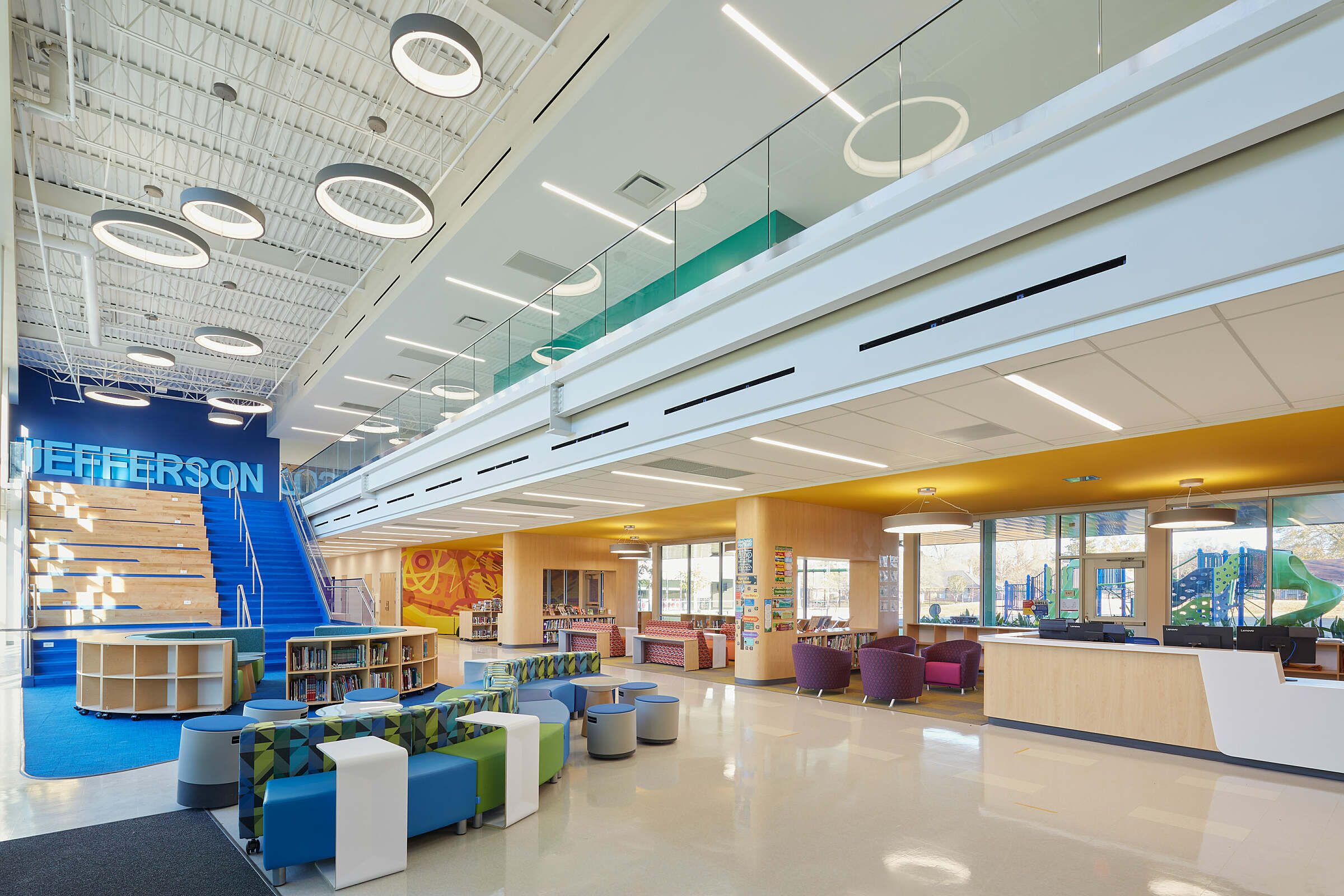 Jefferson Terrace Academy