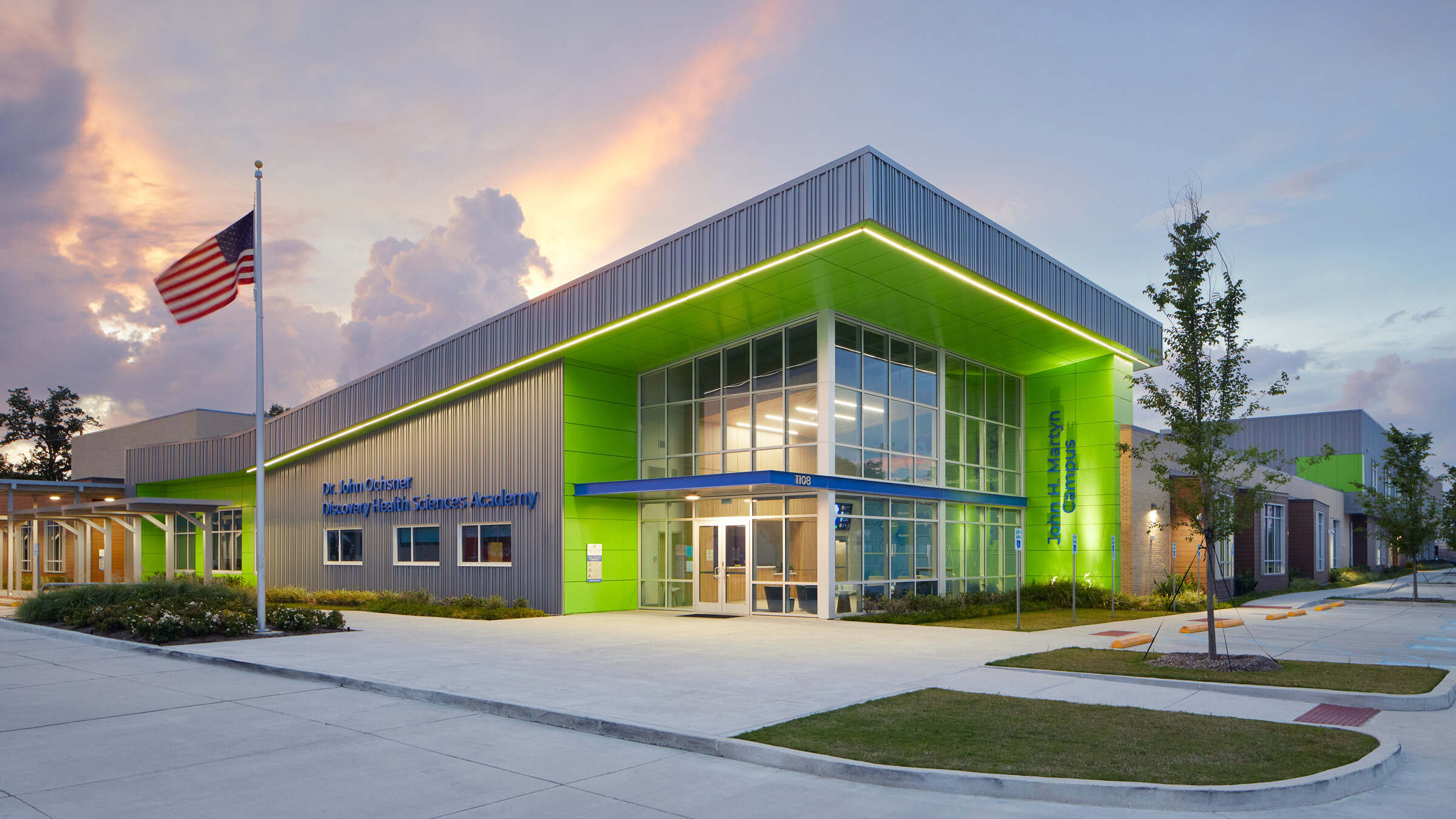 Dr. John Ochsner Discovery Health Sciences Academy
Dr. John Ochsner Discovery Health Sciences Academy is designed to support innovation and community building by offering 21st Century Learning Environments.
The school, slated to open in 2021, will help meet a need for more STEM (Science, Technology, Engineering and Math) education in Louisiana. It will feature five learning communities, and each community will have its own unique identity and character via distinctive colors and wayfinding signage. Classrooms within the communities will be organized in groups to foster collaboration.
Designed to amplify the school's mission, the state-of-the-art building will support a rigorous curriculum and encourage students to excel academically, develop intellectual curiosity, and practice environmental responsibility while exploring health and science.
The school is named after the late Dr. John Ochsner, a world-renowned cardiologist and the son of Ochsner Health founder Dr. Alton Ochsner, who was dedicated to education and the future of Louisiana. The school builds on an innovative partnership between the Ochsner Health system and Discovery Health Sciences Academy. Once fully enrolled, the charter school will educate approximately 700 pre-K through eighth grade students.
The health- and science-focused school's design was inspired by the concept of the building blocks of life. The concept is most visible in the building's façade, which features different textures and materials in a linear "block" design. Although slightly offset from each other, the blocks still maintain harmony and common architectural character. Completed using contemporary materials and finishes, the exterior is playful and engaging but still blends in well with the surrounding residential neighborhood.
Inside, the school is equally stimulating. Individual learning communities, neighborhoods and collaborative spaces will be identified by large wall graphics and progressively more complex and sophisticated shapes, subtly marking academic progression.
Outdoor spaces include a secure courtyard, which is enclosed by the U-shaped building. A drainage swale plays on the idea of the heart and serves as the school's artery, removing water from the site and giving students a natural representation of this key organ and its function. A teaching kitchen will utilize produce from the onsite garden, which also will feature a sundial and round pavers representing the scale and location of different planets in the solar system.
Project Size: 90,000 sq. ft.
Location: Jefferson, LA
Completed: 2021
Merging Spaces
The commons area and media center both open to the courtyard, reinforcing education and healthy living inside and out as well as embracing students' need for fun and play.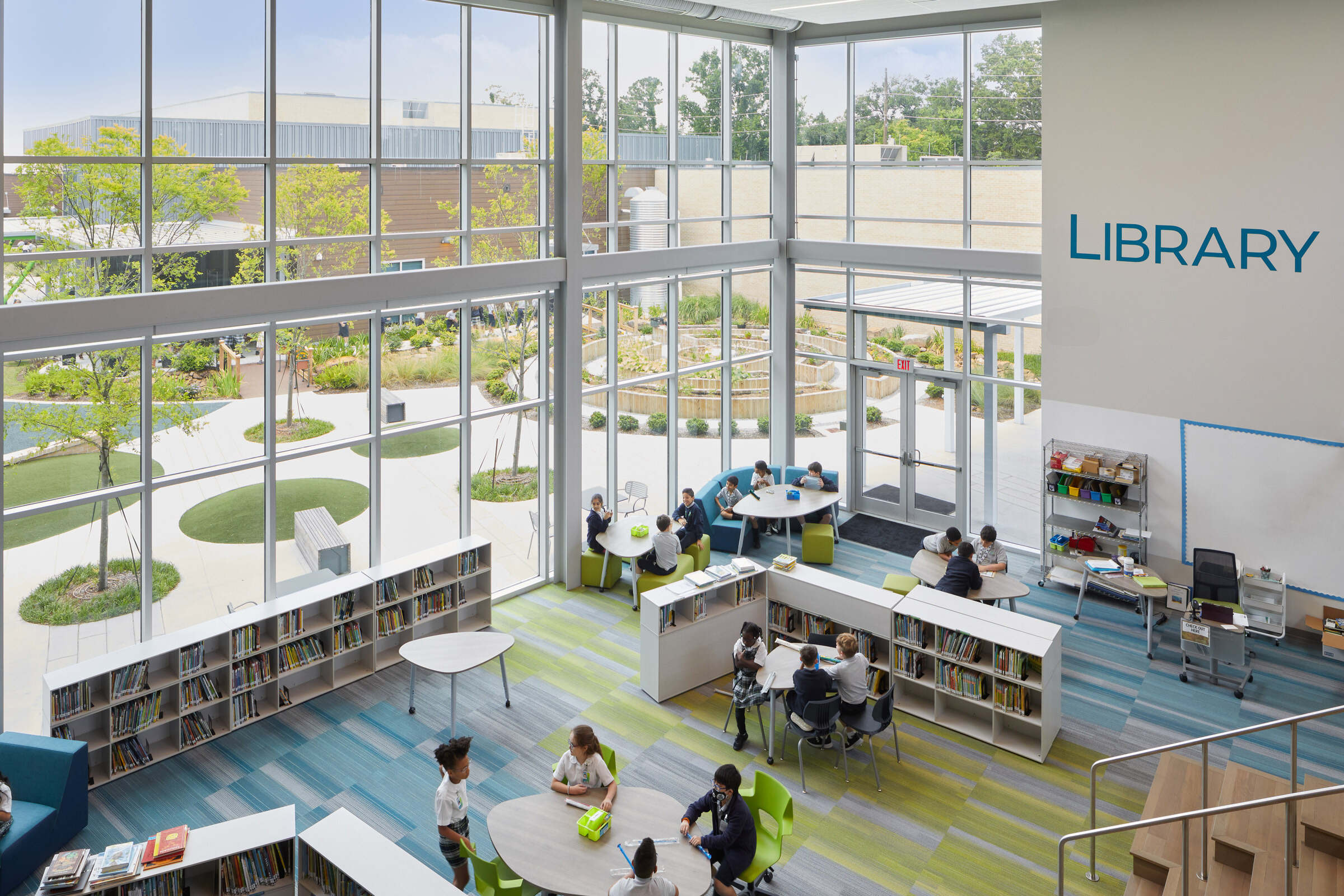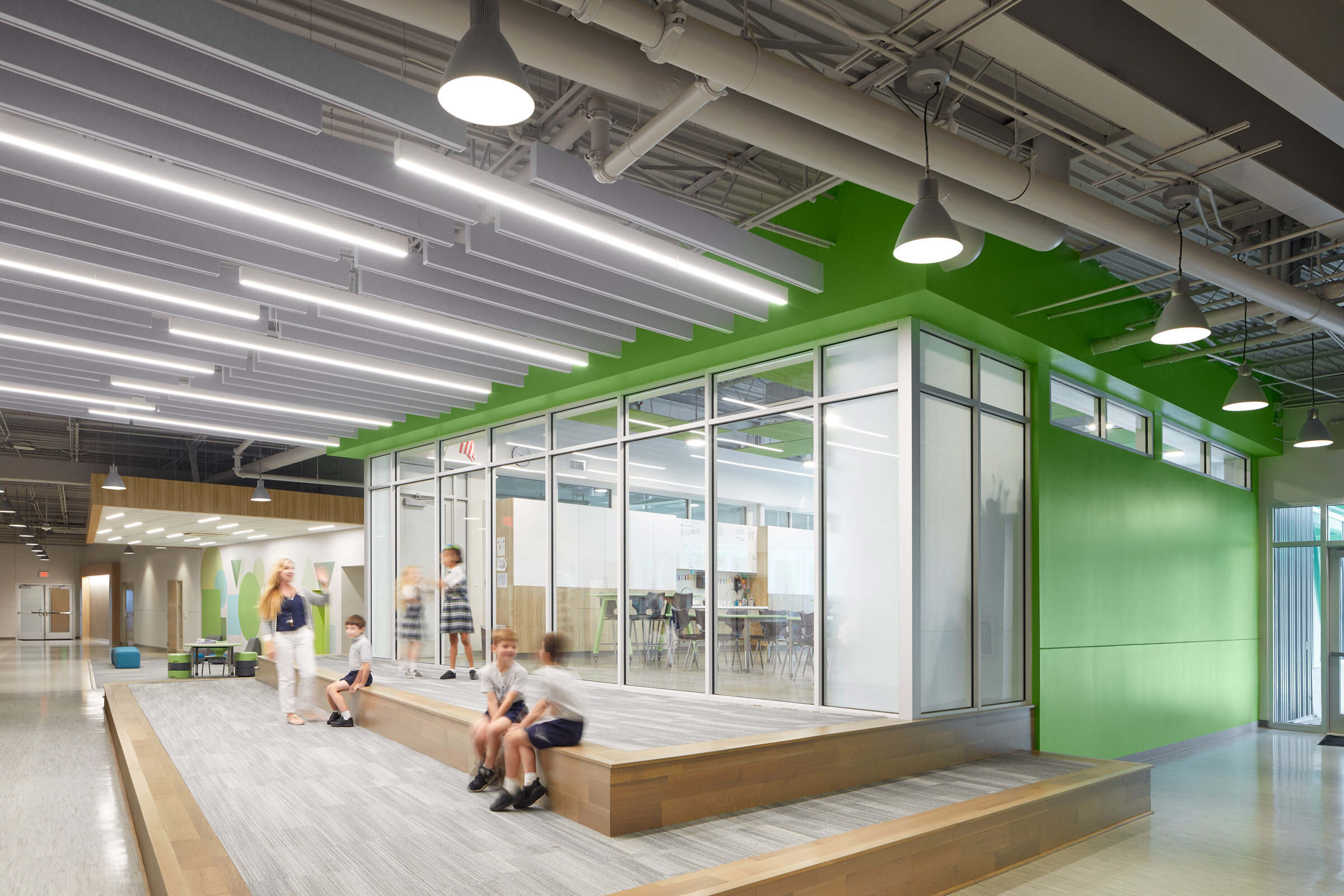 Designed Common Areas
Broad step seating in one of the school's common areas will allow several grades to come together for shared activities and learning exercises. In addition, an elevated, glass-enclosed science lab at the heart of the school will showcase the hands-on curriculum.
Like What You See?
As a complete design studio, Grace Hebert Curtis offers all of the services necessary to fulfill your vision.
Contact Us Today
Related Projects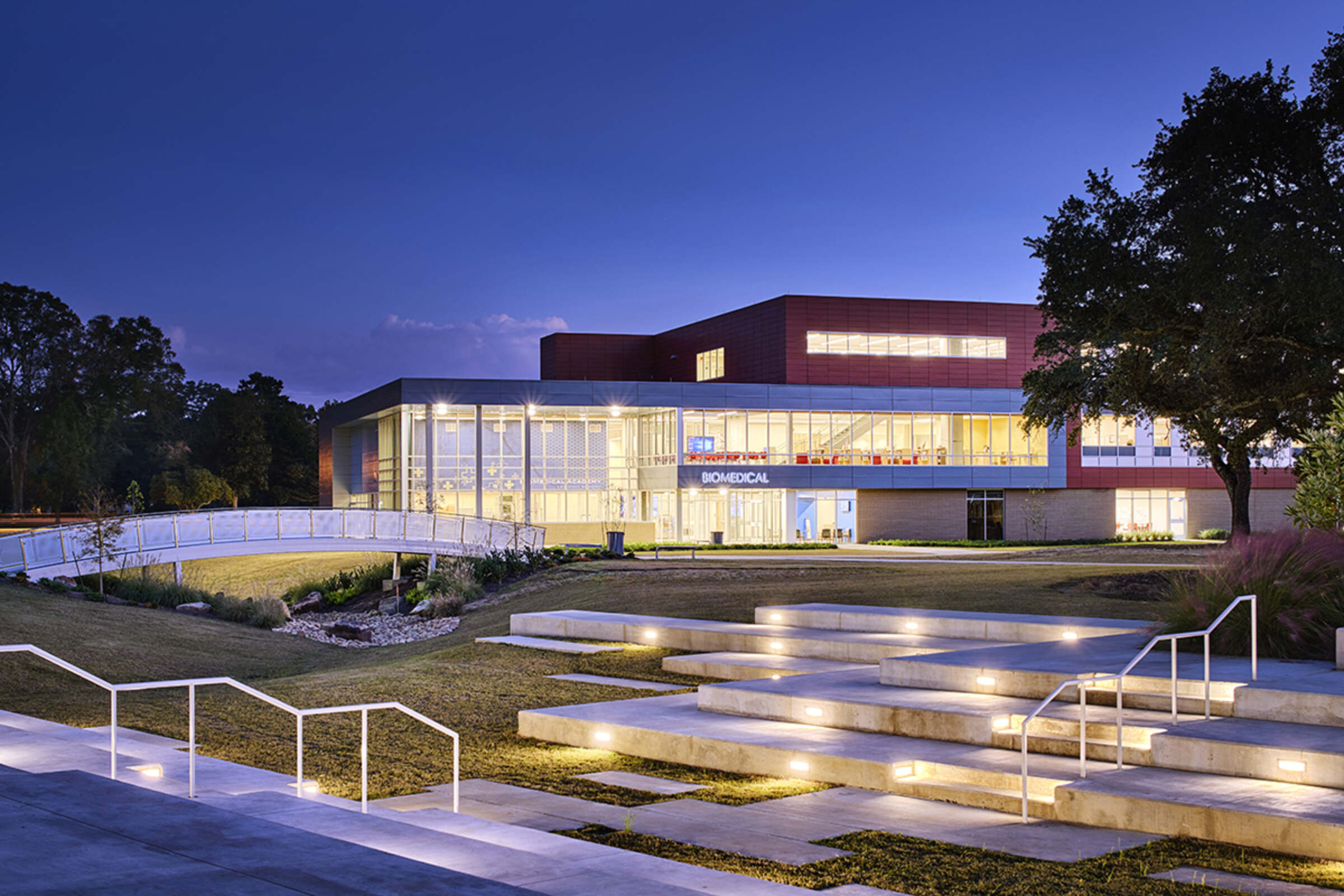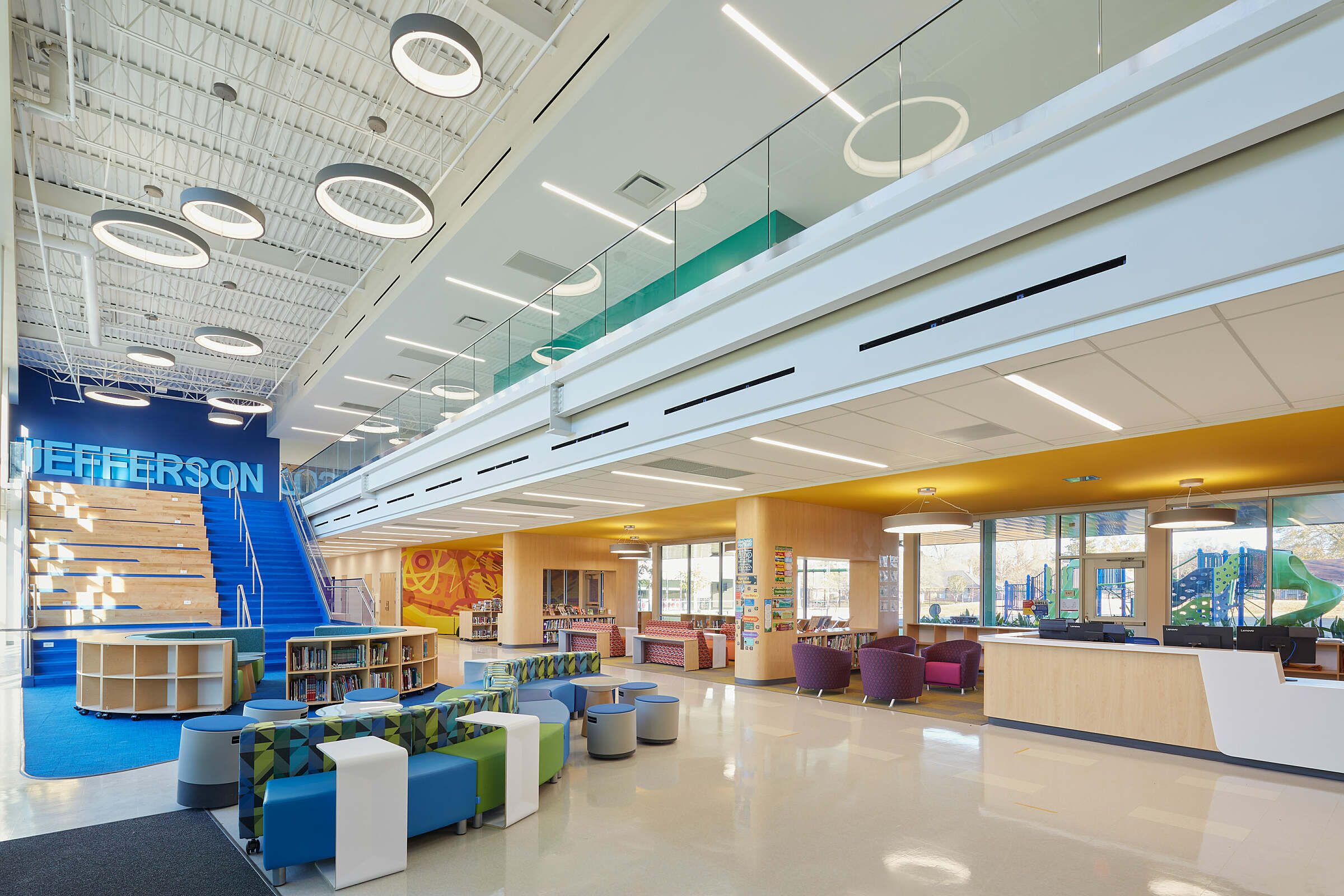 Jefferson Terrace Academy