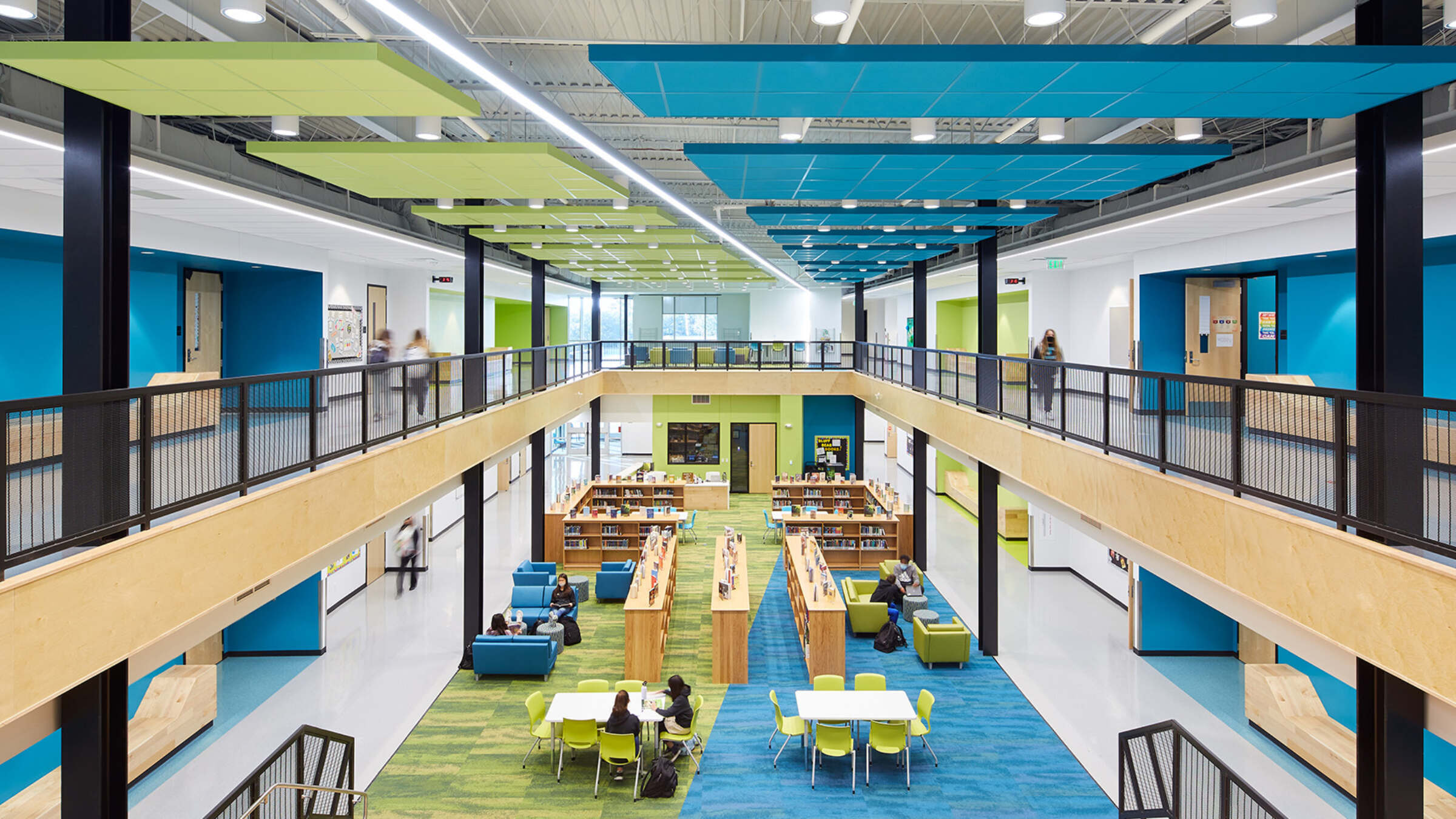 Bluff Road Middle School
In developing Bluff Road Middle School, Ascension Parish Public School System leaders envisioned a next generation learning environment that provides educational equity and supports new and traditional teaching techniques. To deliver on and enhance this vision, Grace Hebert Curtis Architects worked closely with school leaders as well as students to bring all perspectives into the design process. In-depth and highly inclusive conversations and planning exercises — as well as a restrictive site — inspired a linear, two-story, open-concept school that accommodates 850 students in grades six through eight.
The media center, student commons and elective rooms are located in the building's core and serve as integral hubs of collaboration and activity. The building includes several first-level spaces that are open and visible to the second level above, such as the science lab, library and cafeteria (which can also convert to an auditorium/theater space). Spacious music rooms and individual practice rooms are located near new instrument storage areas.
Long, linear hallways include wooden benches and seating, bringing warmth and texture to the brightly painted spaces and offering students an alternative place to study or hang out. Patterned tile and carpeting are featured throughout, and multicolored ceiling panels dampen noise. Large windows keep the technology-filled classrooms bright to increase student focus.
The 19-acre campus also includes a new football field and outdoor basketball courts. A covered walkway connects the dual gymnasium complex to the main school building.
Project Size: 135,000 sq. ft.
Location: Prairieville, LA
Communicating Needs
A learning stair leading from the library to the second-level classrooms was just one element developed through learning continuum exercises with stakeholders. These conversations helped Grace Hebert Curtis Architects understand how students and educators use and move through spaces — and what their future spatial and educational needs might be.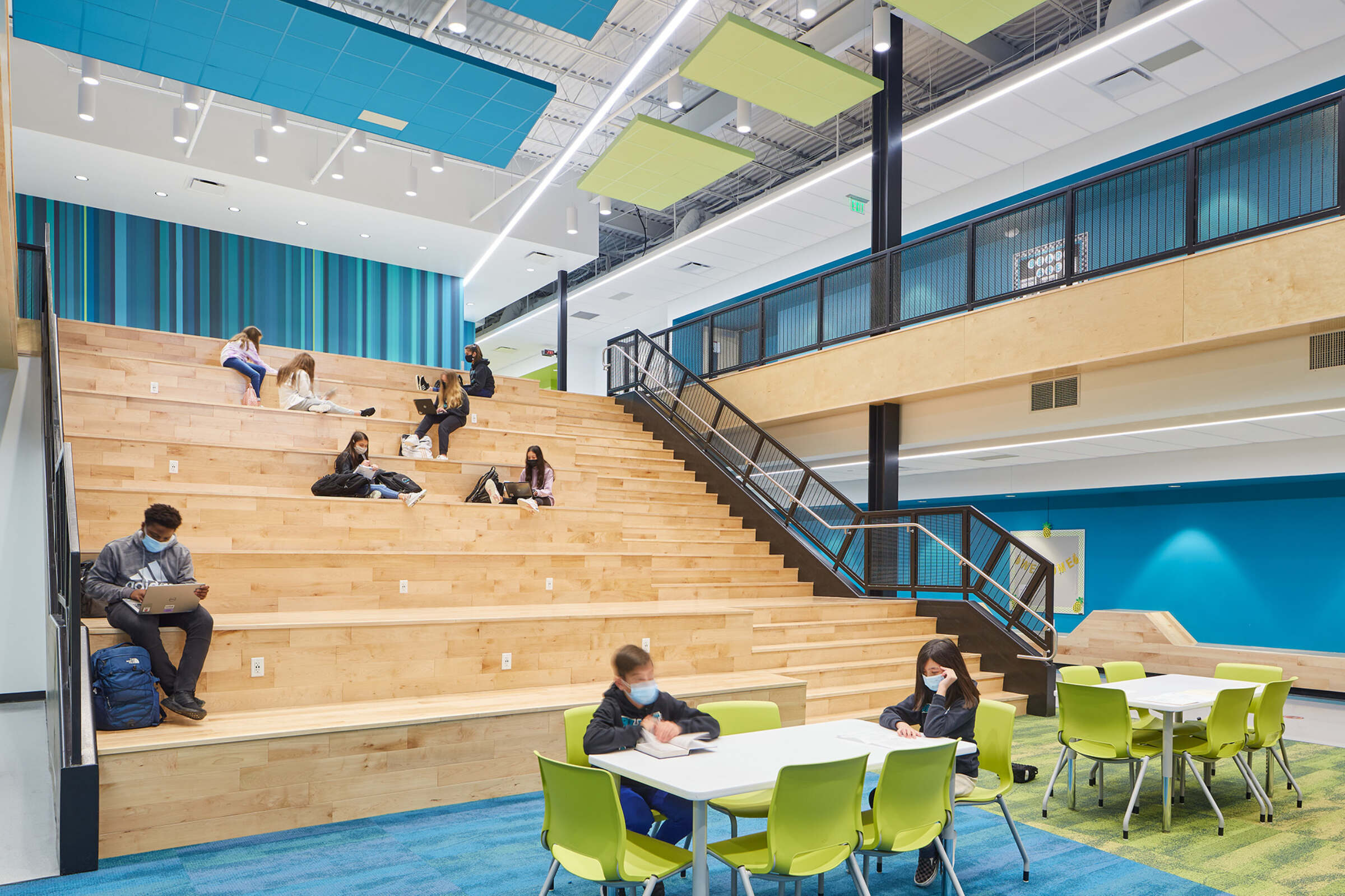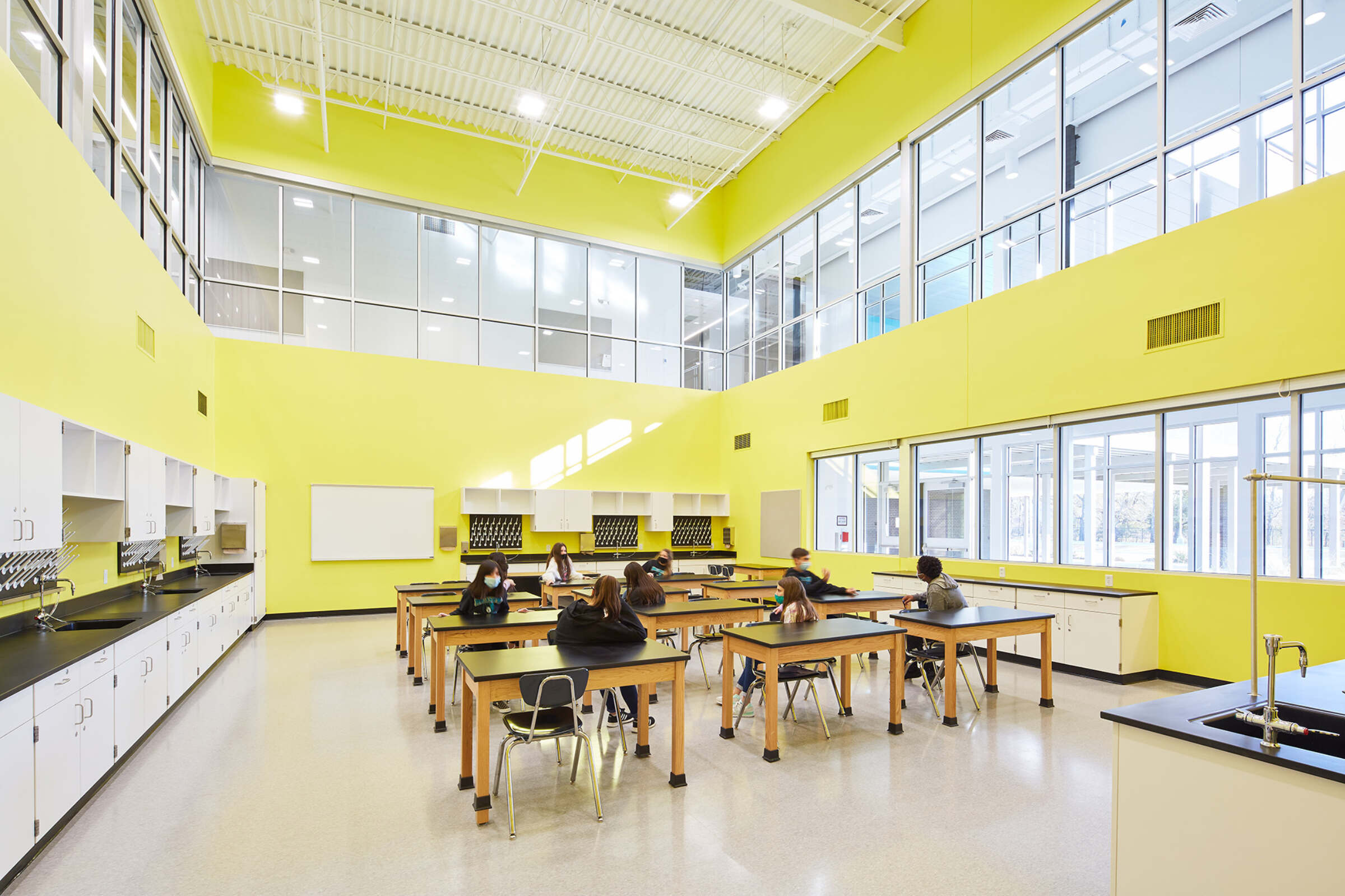 Designed Environments
The integration of natural light, color, transparency and connectivity are key components of the design, with core classroom spaces organized around shared learning environments.
Featured Branding
The school's colors – teal, black and white – are featured throughout the building along with bright, cheerful accent tones to instill a sense of community, energy and pride.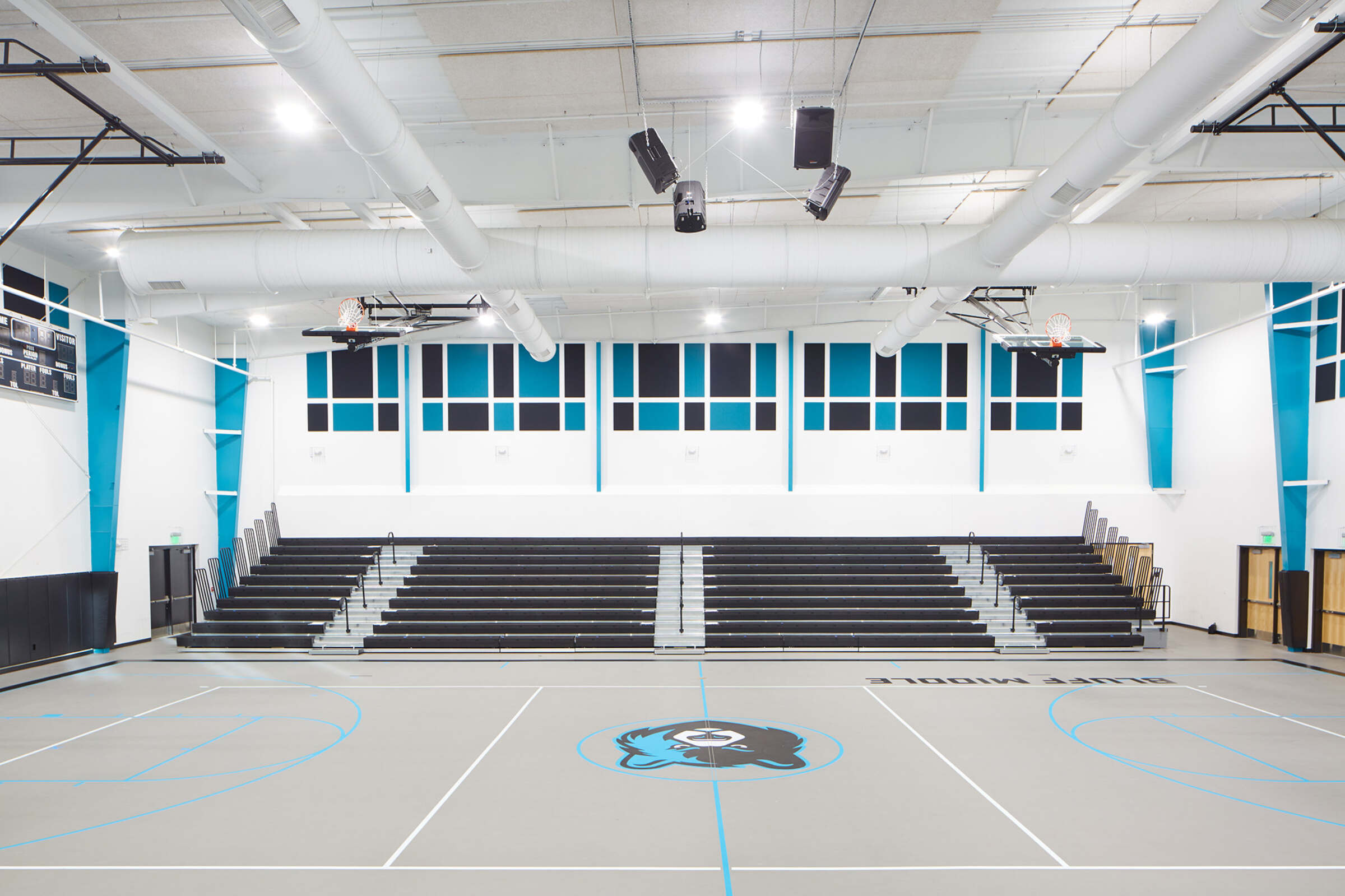 Like What You See?
As a complete design studio, Grace Hebert Curtis offers all of the services necessary to fulfill your vision.
Contact Us Today
Related Projects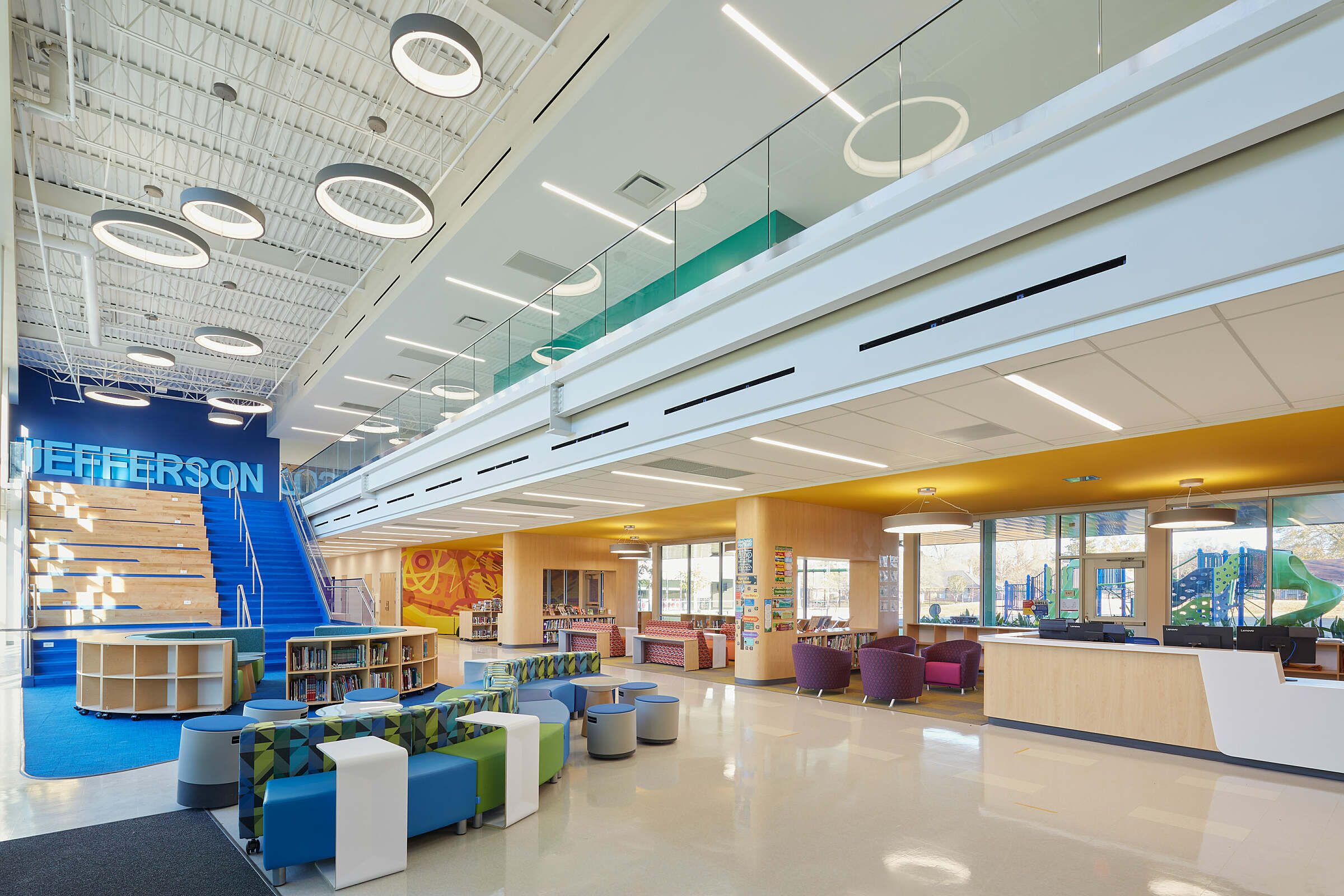 Jefferson Terrace Academy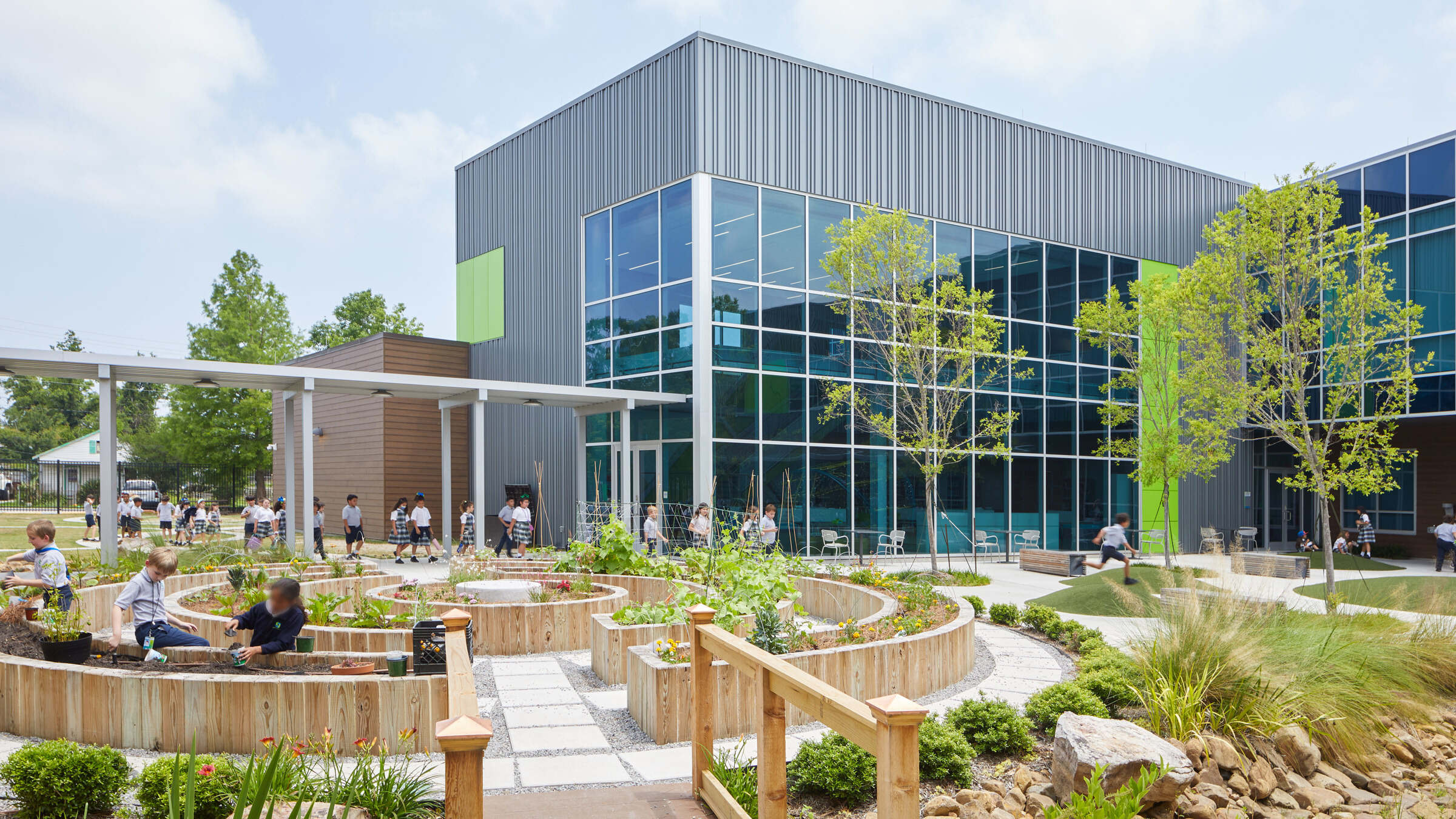 Dr. John Ochsner Discovery Health Sciences Academy