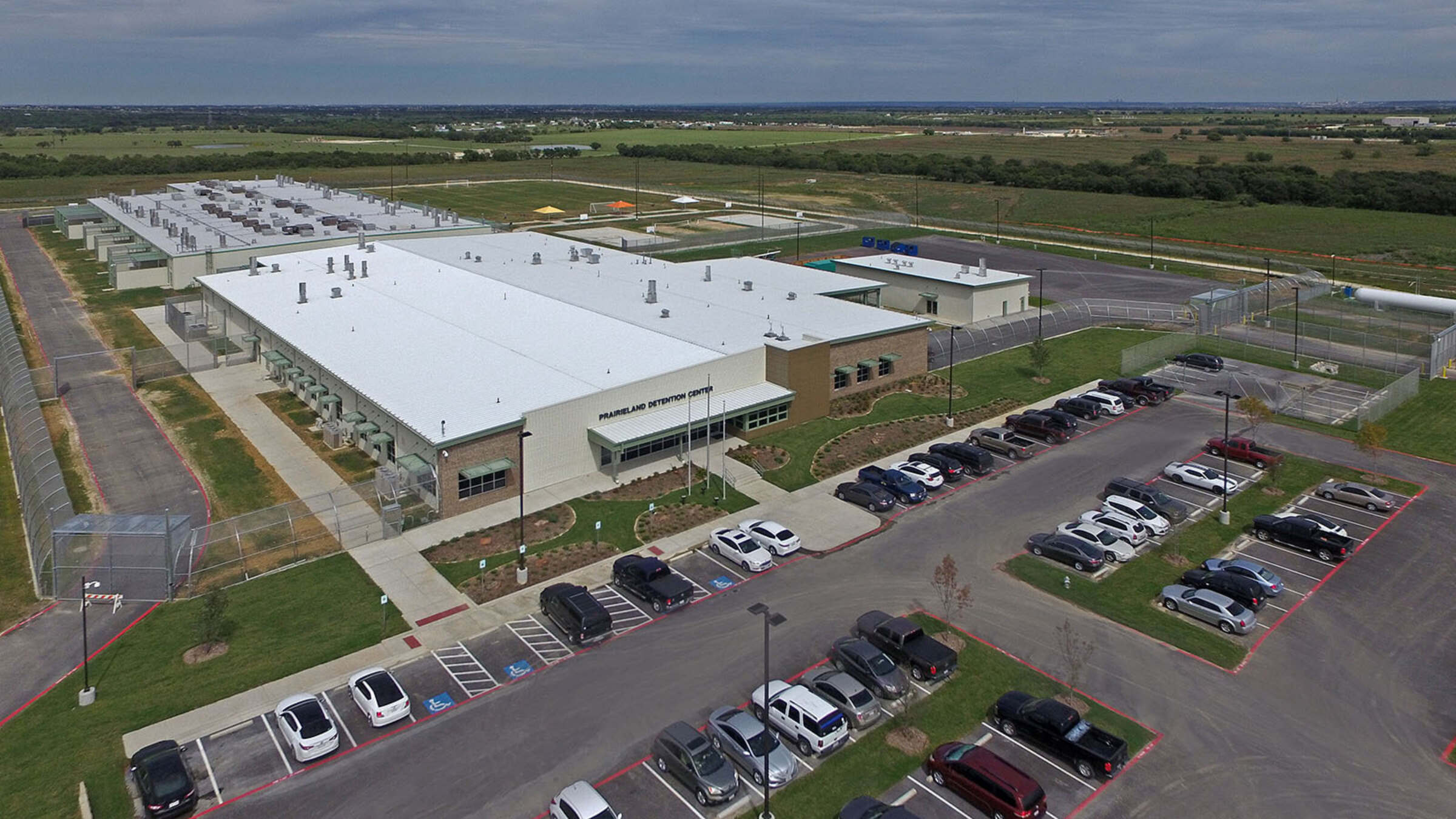 Prairieland Detention Center
Grace Hebert Curtis Architects designed the Prairieland Detention Center as a safe, secure, respectful and humane processing and holding facility for Immigration and Customs Enforcement. The facility utilizes innovative, progressive design and detention solutions that meet modern challenges and address global realities at a reasonable cost.
The campus includes two main buildings serving ICE officials and law enforcement officers. The dormitory housing and segregation units can accommodate 617 male and 74 female detainees, with the flexibility of classification to expand or contract bed space as ICE detention demographics and populations fluctuate. Housing units also include multipurpose rooms for religious services and other activities.
Separate from the housing areas, the campus offers administrative offices, public visitation spaces, medical and laundry facilities, and a kitchen and cafeteria designed to accommodate the detainees' various dietary needs.
Grace Hebert Curtis Architects also developed a plan to level the severely sloped site to create a proper foundation prior to construction.
Project Size: 133,516 square feet
Location: Alvarado, TX
Effective Lighting
The facility includes LED lighting in the dormitories as well as ample natural light throughout. All units have a dedicated exercise yard and were built to Texas Commission on Jail Standards criteria and requirements.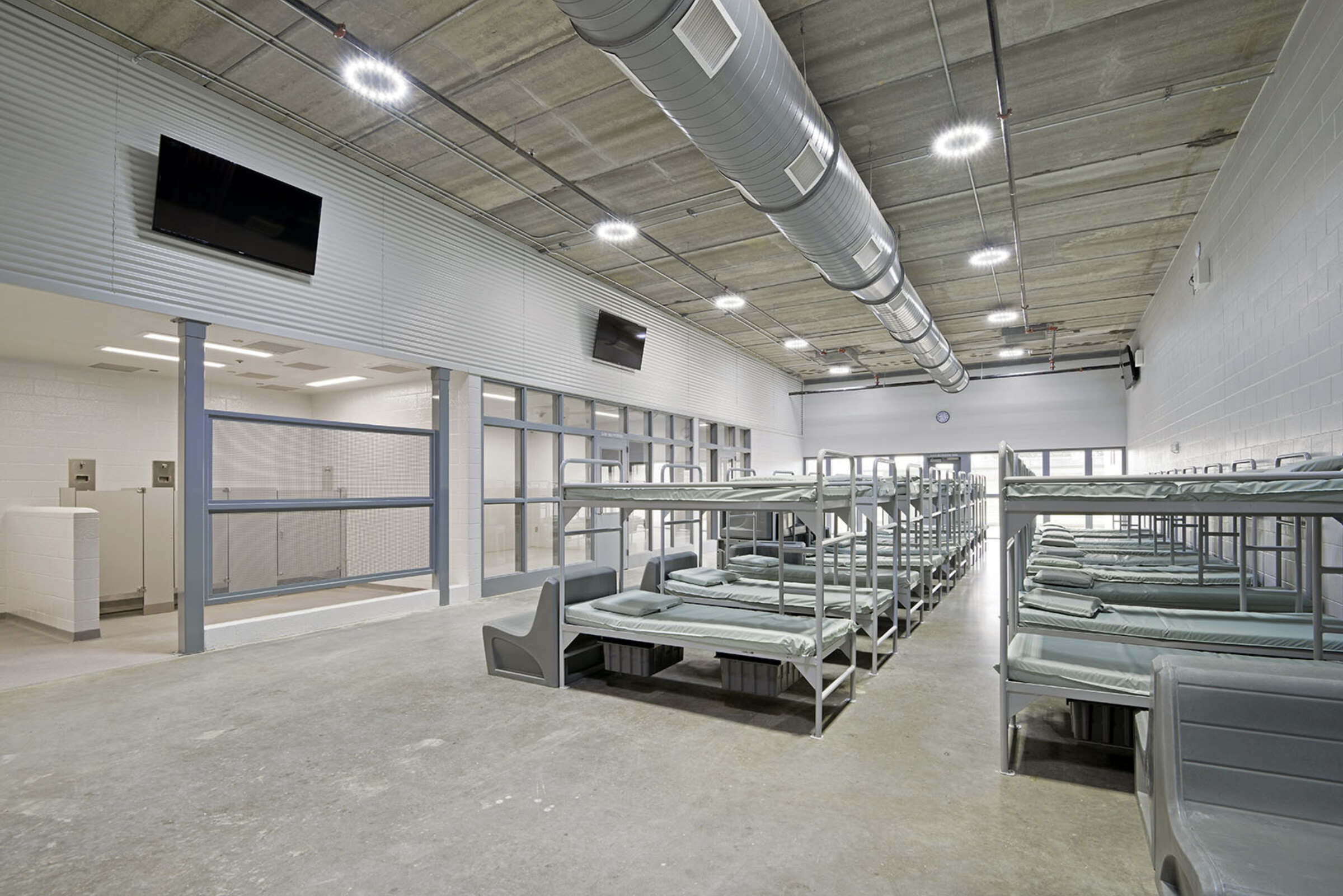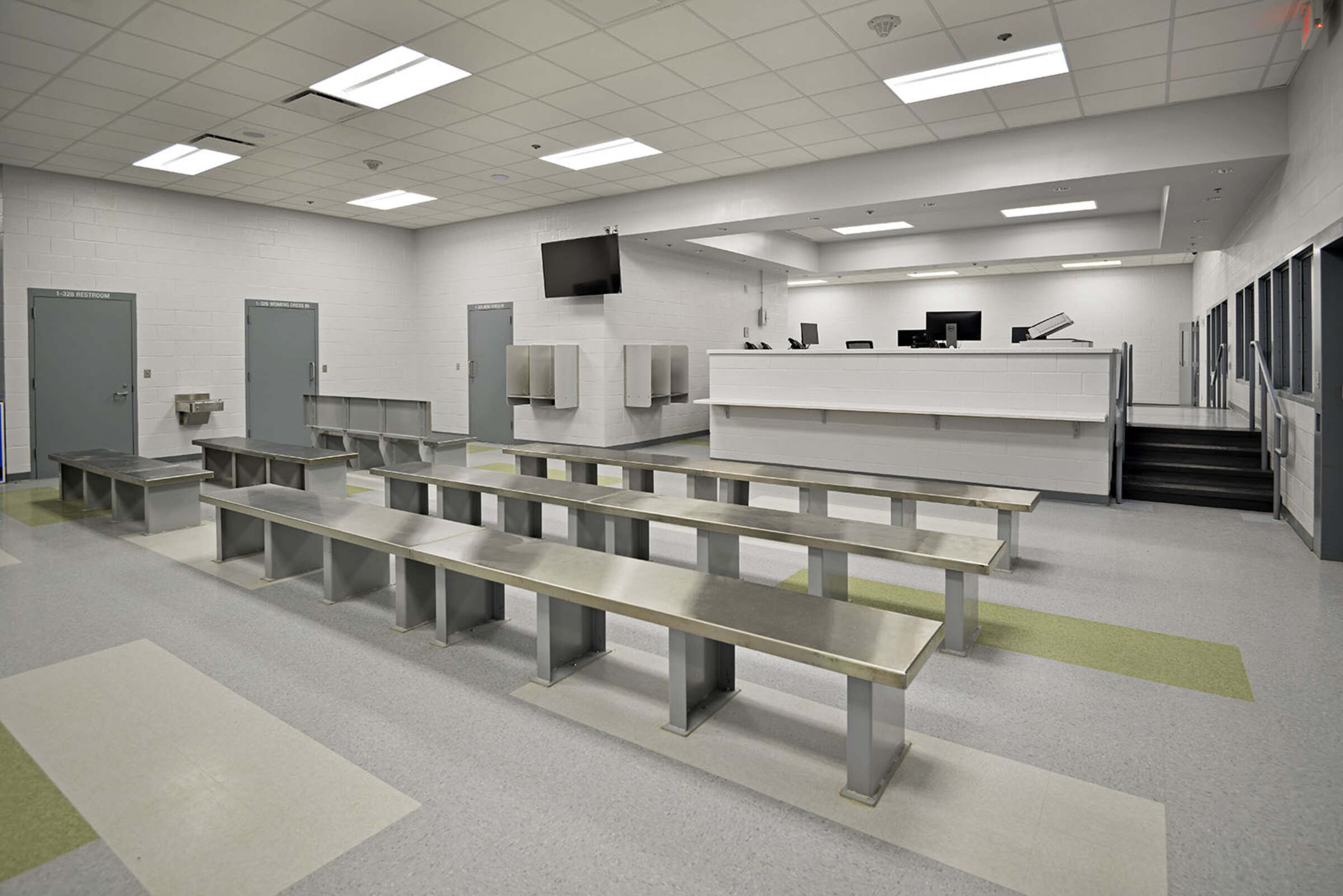 Creating Sufficient Separation
A raised platform within the intake and processing room gives staff added visibility with sufficient separation. The placement of phone banks along the wall also allows for easier monitoring. A secure vehicular sally port is adjacent to the processing area.
Creating Clear Sightlines
A centralized control room offers clear sightlines down hallways, reducing reliance on security electronics.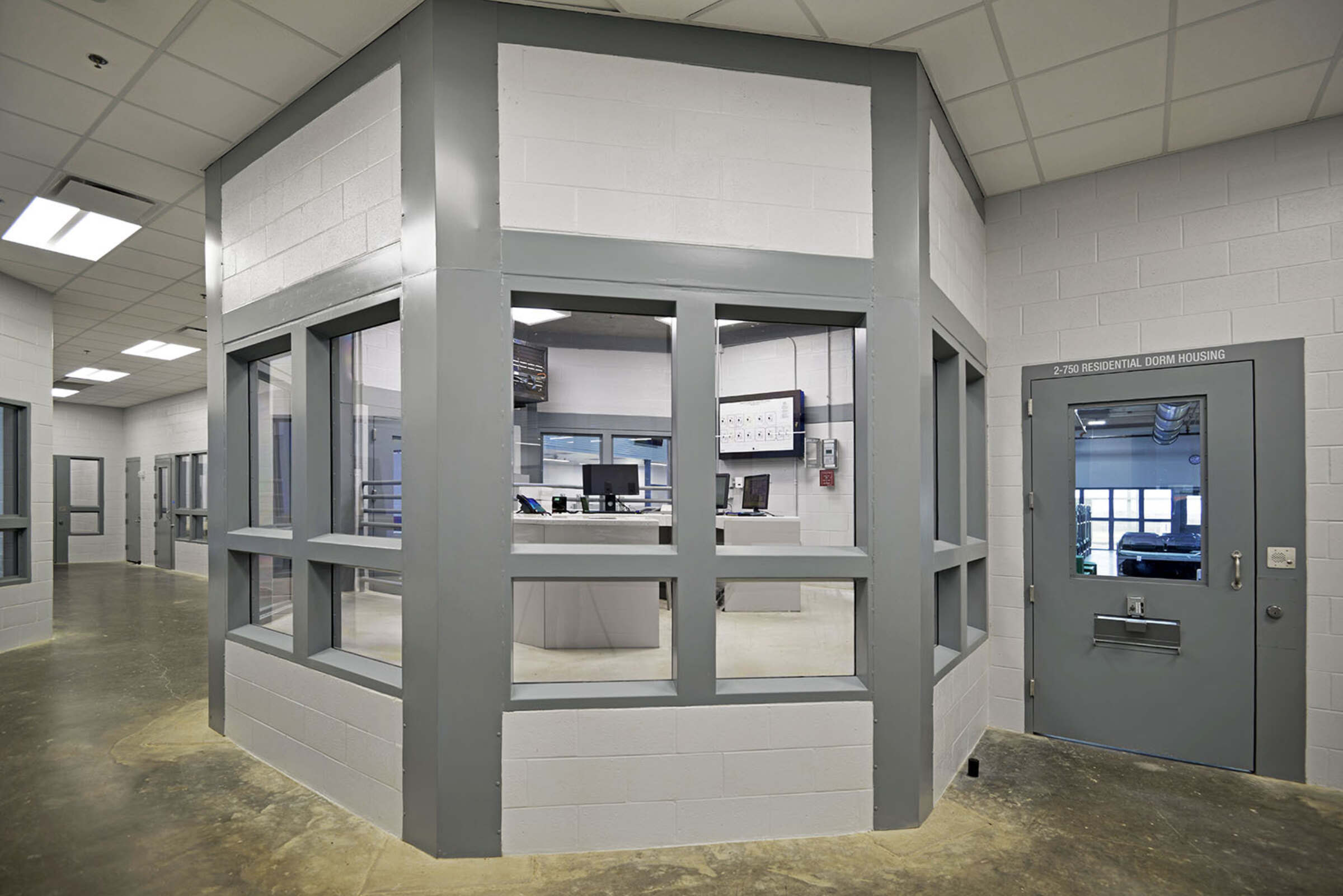 Like What You See?
As a complete design studio, Grace Hebert Curtis offers all of the services necessary to fulfill your vision.
Contact Us Today
Related Projects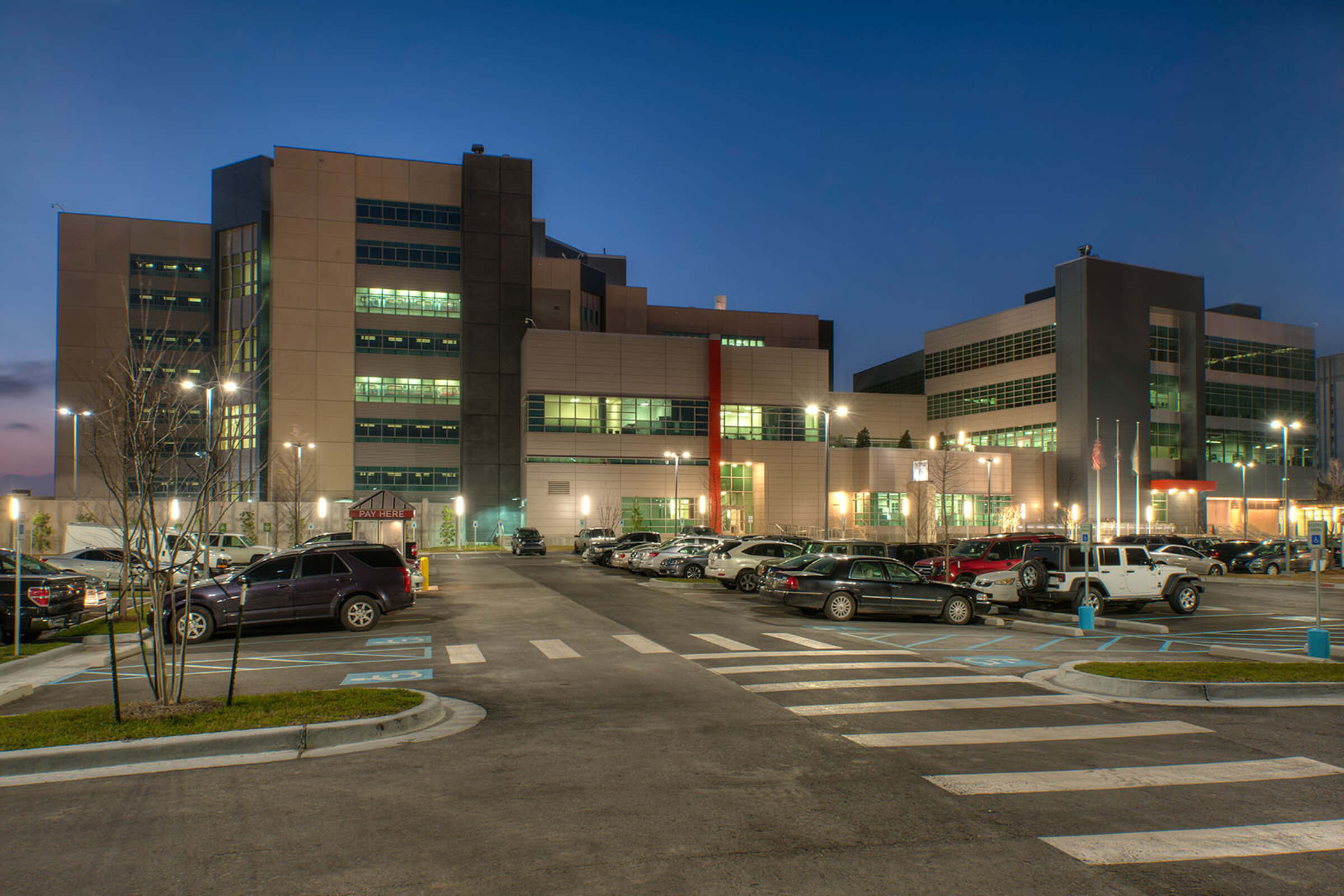 Orleans Parish Sheriff's Office Phase II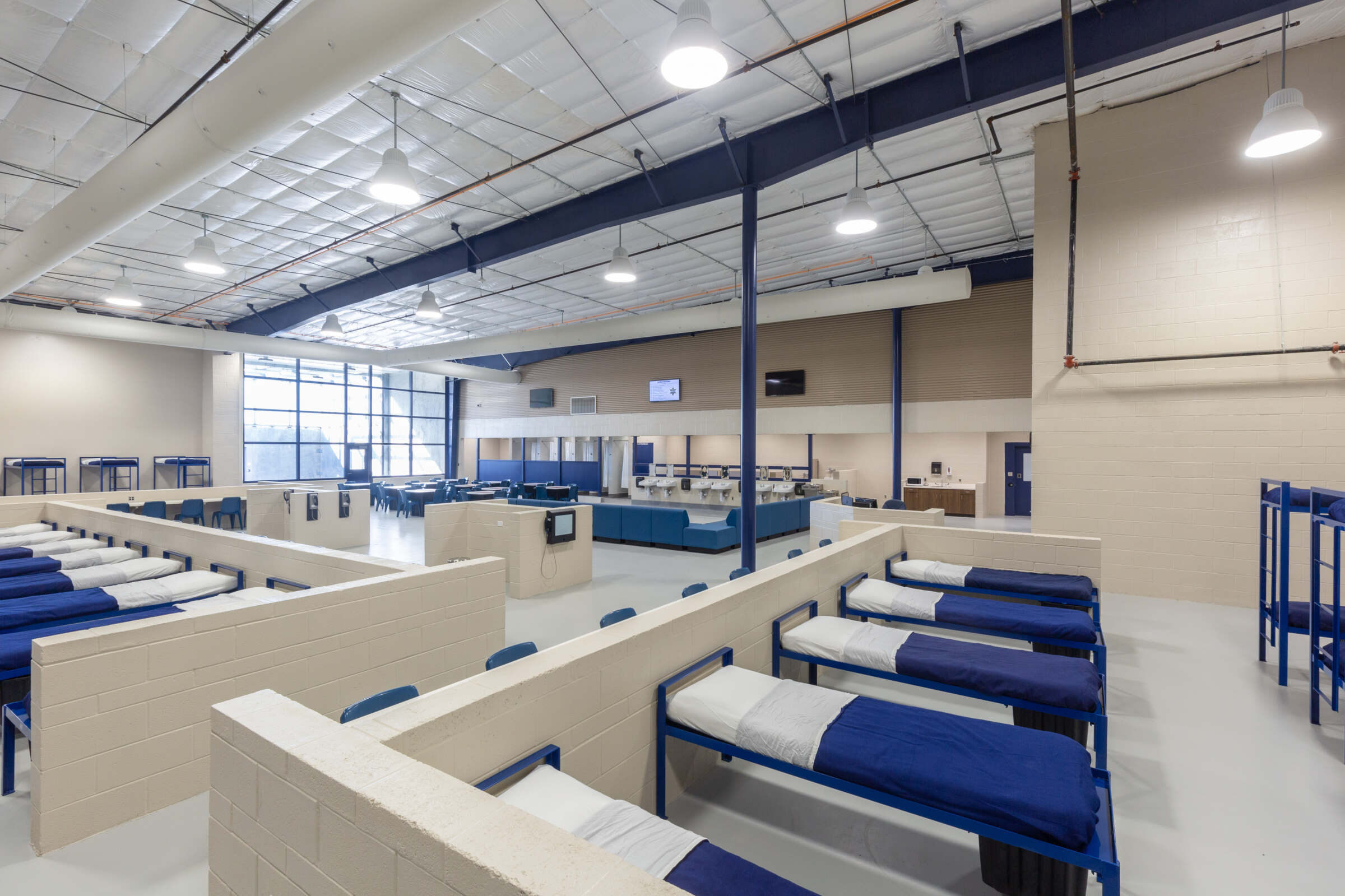 Lafourche Parish Correctional Complex