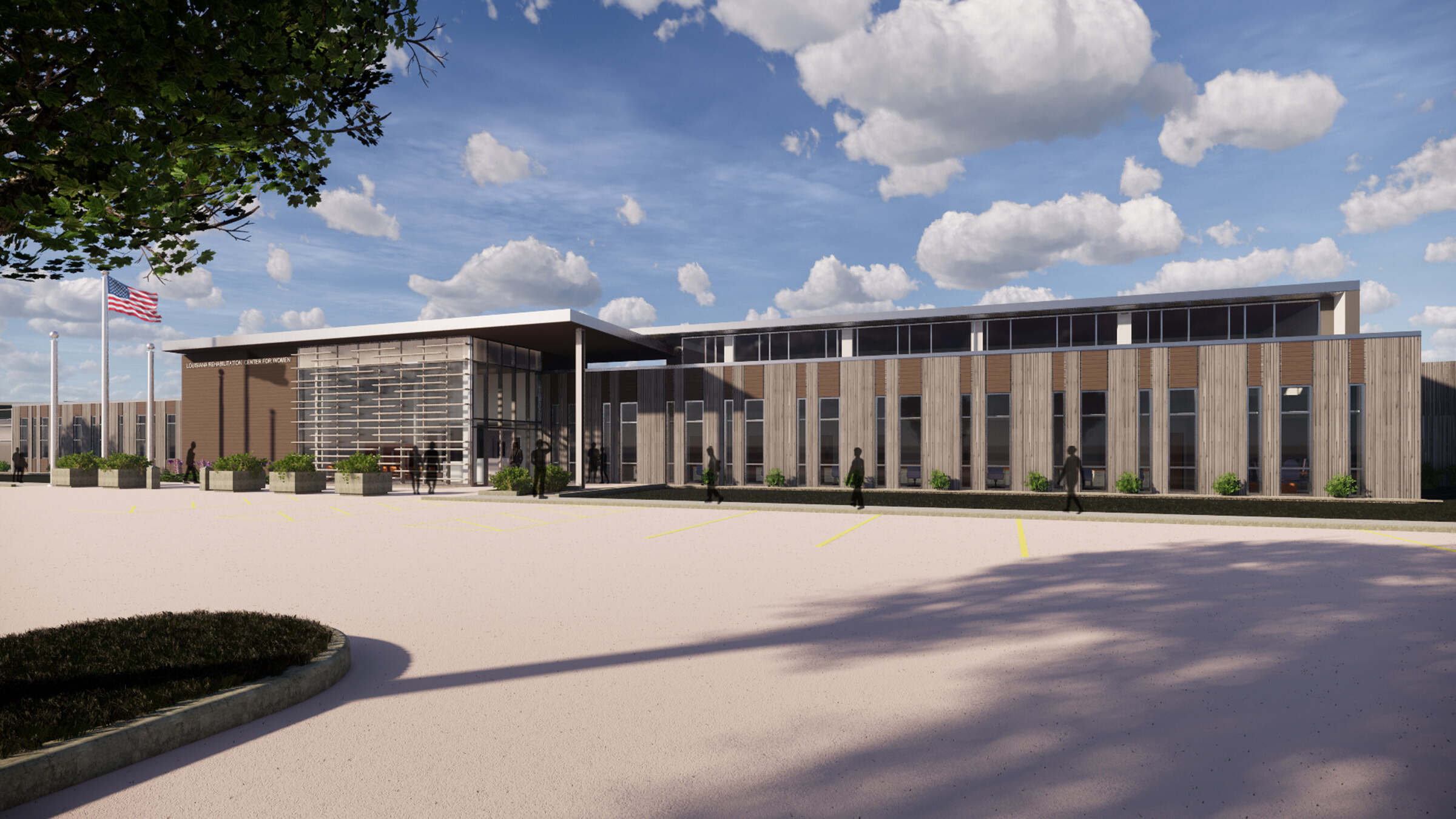 Louisiana Correctional Institute for Women
When a catastrophic 2016 flood left the Louisiana Correctional Institute for Women uninhabitable, it also created an opportunity. The natural disaster hit during a pivotal moment in an ongoing conversation about the role and purpose of correctional facilities. The necessity of developing a new LCIW campus from scratch offered Louisiana officials a chance to put new ideas into practice, guided by the design expertise of Grace Hebert Curtis Architects.
Relocating the new LCIW to a higher elevation — and scrapping plans to repurpose part of the existing 1970s-era campus — gave the design team a clean slate. On it, they developed a more therapeutic, program-driven facility that is safer for staff and offenders, easier to monitor, more efficient to operate, and reflective of the growing focus on transition and reentry.
"(In recent) years especially, there has been a real shift in perspective on incarceration," said Jerry Hebert, AIA, NCARB, LEED AP, president, Grace Hebert Curtis Architects. "It's not about locking inmates down and throwing away the key; it's about considering how we improve their lives, so that when they do get out, they have a better opportunity to become productive citizens in the community. This facility takes the next step and transforms that idea into a therapeutic environment."
When completed, the new and significantly improved LCIW will span nearly 300,000 square feet and house approximately 1,000 women. As security and observation remain paramount, the design team found a number of creative ways to soften and normalize both interior and exterior spaces in support of rehabilitation without sacrificing safety.
Designing the campus around a central interior courtyard and locating some programmatic spaces directly adjacent to dormitories will create a centralized core. The core will include multipurpose/education rooms, exercise spaces, and a new cosmetology training studio as well as welding, upholstery and carpentry workshops. Consolidating educational and vocational spaces improves both inmate access and supervision while reducing staffing levels.
The more therapeutic dormitories were also modernized to include living spaces as well as coffee shop-inspired seating. This forward-thinking design offers in-unit workspaces for inmates to continue their GED and college studies outside of the classroom via Chromebooks connected to secure, campus-wide WIFI.
The facility's horticultural program and indoor gardens will brighten the space, help supply the kitchen and serve as a behavioral incentive activity for inmates. This variety of flexible spaces will allow correctional officials to easily adapt programming to changing needs.
A medical building will offer a variety of health and mental health services in a space nearly double the size of its predecessor. Recognizing a previously unmet need, designers also developed a postnatal unit. That unit will allow new mothers to spend up to six months caring for and connecting with their babies in a safe and supportive environment.
These calculated efforts to deinstitutionalize, while still ensuring safety and durability, continued into the structure itself. Building materials will include precast concrete, wood-like accents and more commercial-style interior way-finding signage.

Project Size: 296,400 square feet
Location: St. Gabriel, LA
Creating Private and Comfortable Settings
The design team found a number of creative ways to soften and normalize interior and exterior spaces without sacrificing safety or supervision. General visitation areas will include thoughtfully designed and furnished family visitation rooms, giving inmates and guests a greater degree of privacy and comfort.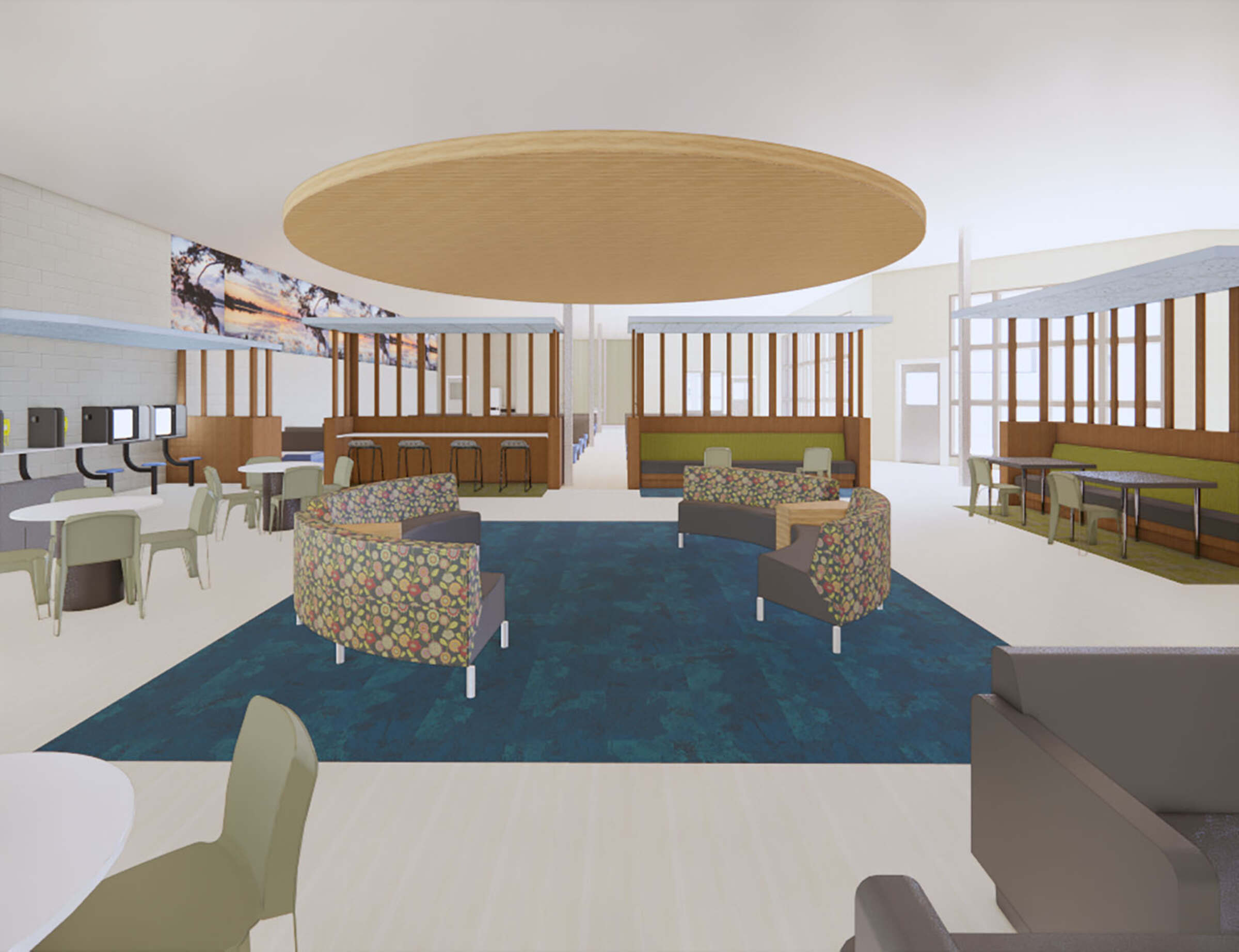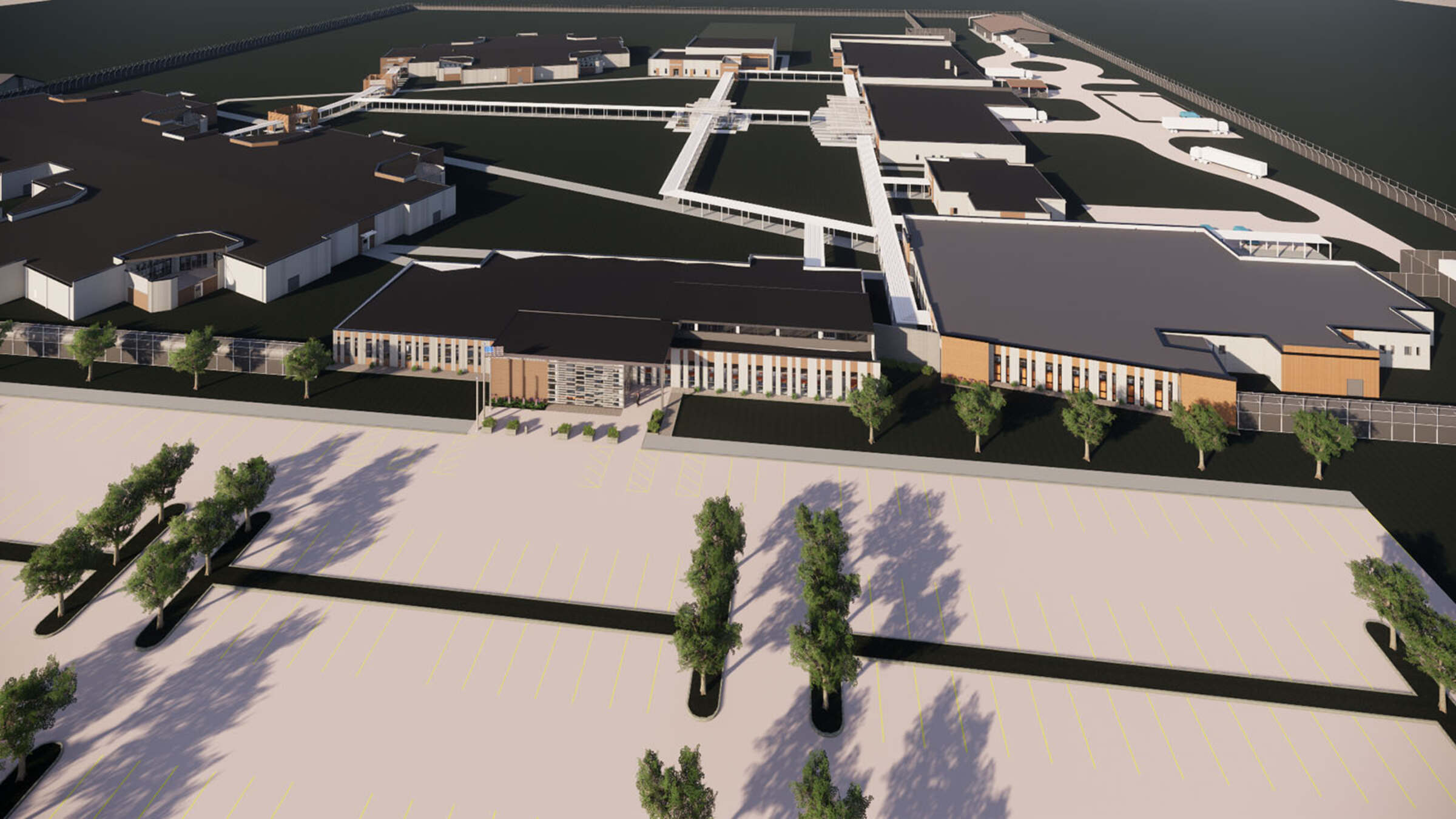 Reducing Security Personnel Needs
A control station located in the facility's core will manage security and support direct supervision for the entire campus, which is also surrounded by perimeter fencing. This design reduces security personnel needs while allowing inmates greater freedom of movement throughout the central core.
Fresh Air And Exercise
Outdoor dining space will extend off of the interior cafeteria to provide more opportunities for fresh air and exercise.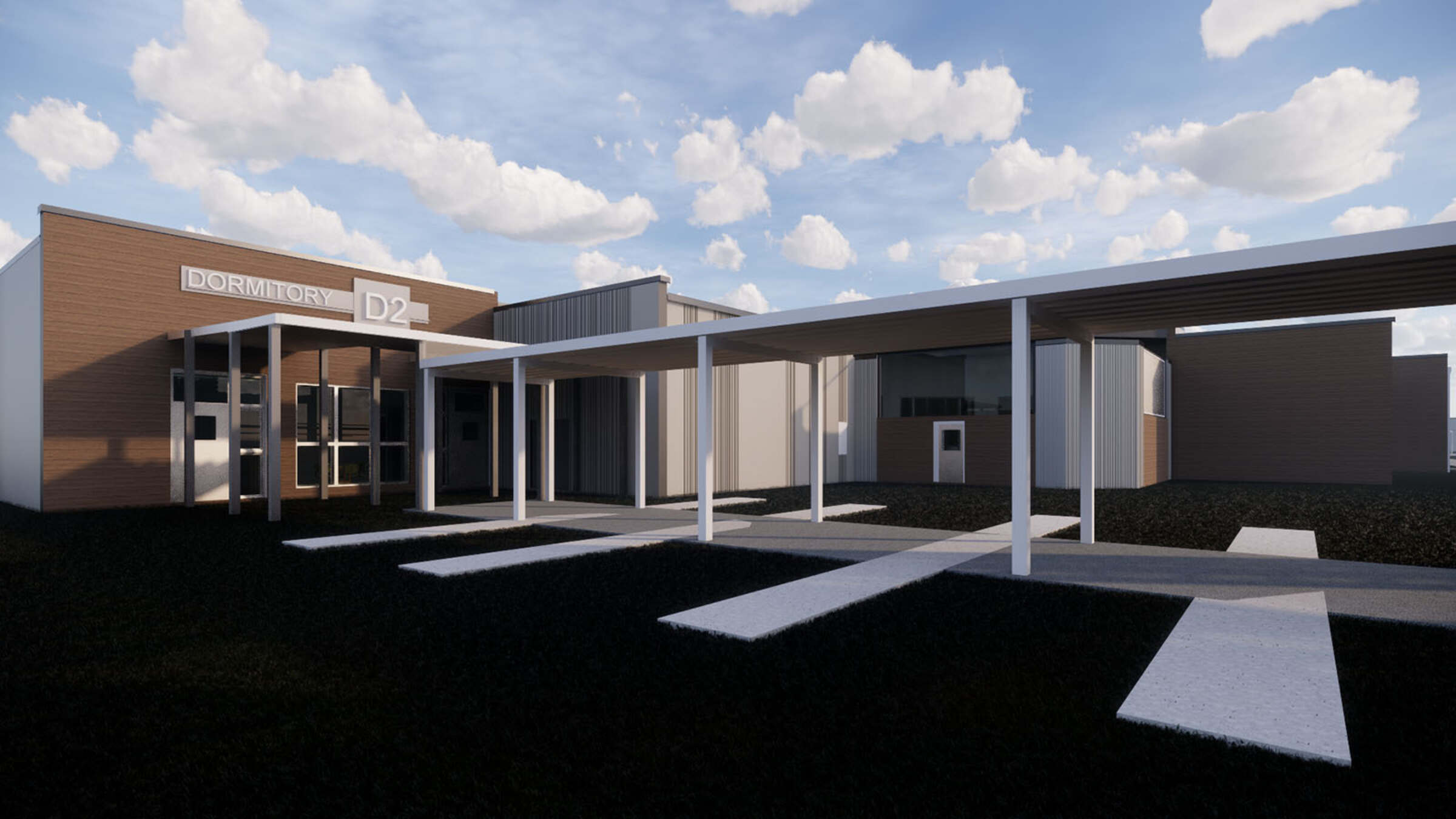 Like What You See?
As a complete design studio, Grace Hebert Curtis offers all of the services necessary to fulfill your vision.
Contact Us Today
Related Projects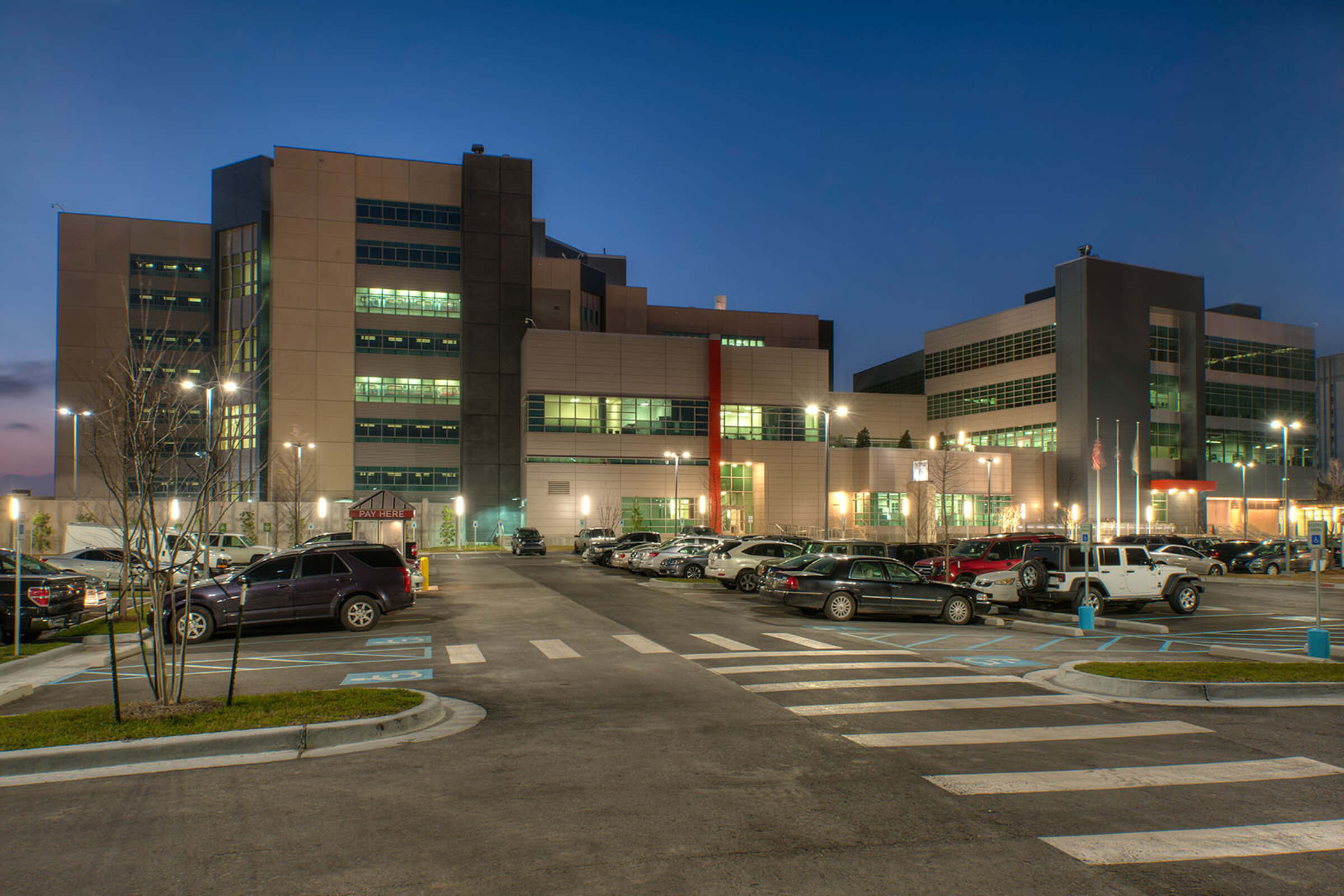 Orleans Parish Sheriff's Office Phase II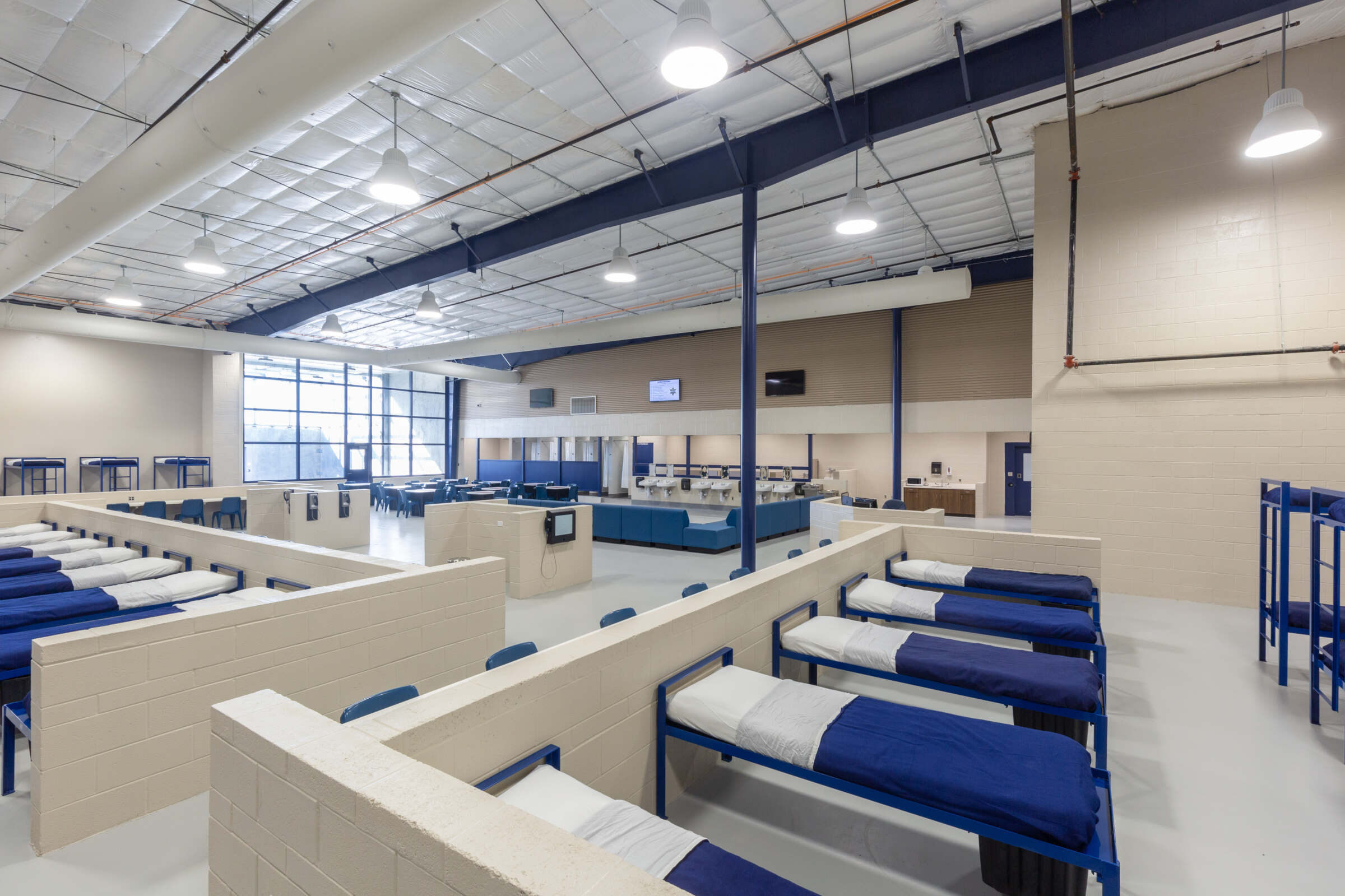 Lafourche Parish Correctional Complex