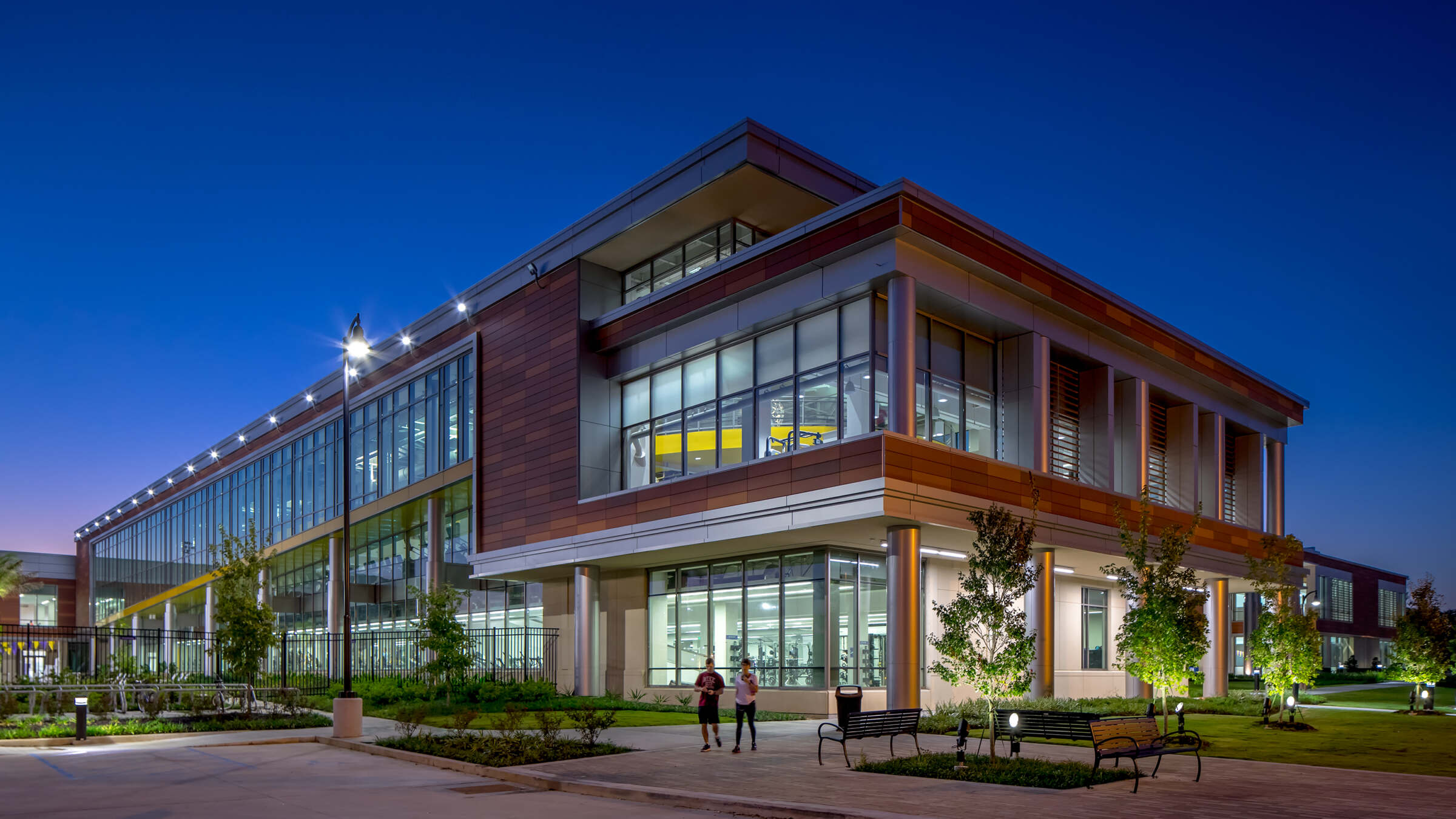 LSU Student Recreation Center
Designed under the philosophy of "healthy buildings for healthy bodies," the renovation and expansion of the Louisiana State University Student Recreation Center breathes new life into the once dated facility, juxtaposing existing architectural elements with modern and dynamic design components.
The project, which spanned 279,000 square feet, provided much-needed facilities for fitness, leisure, wellness, aquatic and outdoor adventure in a sustainable, flexible environment. Drawing inspiration from the University's "Learn. Play. Succeed." guiding vision, the design promotes and encourages an inclusive environment for the campus' diverse population through an open-plan concept and fitness neighborhoods.
Located adjacent to University Lake, the Student Recreation Center is a campus destination and an anchor facility. Creating strong links between indoor and outdoor program areas, the center's form and layout maximize daylight, frame exterior views, and offer multiple open-air recreation options via exercise terraces, outdoor aquatics and interior courtyards.
In addition to 40,430 square feet of cardio and weight room space, the facility offers six group fitness studios, a 38-foot-high climbing wall and bouldering area, five multipurpose courts, three multi-activity court gyms and a functional training area. A 1/4-mile indoor elevated track winds through the space like an LSU Tiger tail and incorporates an inclined sprint track.
The multi-phased project, designed in association with HOK, also included the relocation of outdoor recreation fields for student intramural and club sports to a new off-campus site.
Project Size: 279000 square feet
Location: Baton Rouge, LA
Completed: 2016
Something for Everyone
A new Outdoor Aquatic and Adventure Center includes tennis courts, sand volleyball courts, a high-low ropes challenge course, a lap pool and a leisure pool that spells out the letters "LSU." The existing natatorium and adjacent locker rooms were renovated to enhance functionality as well as the student experience.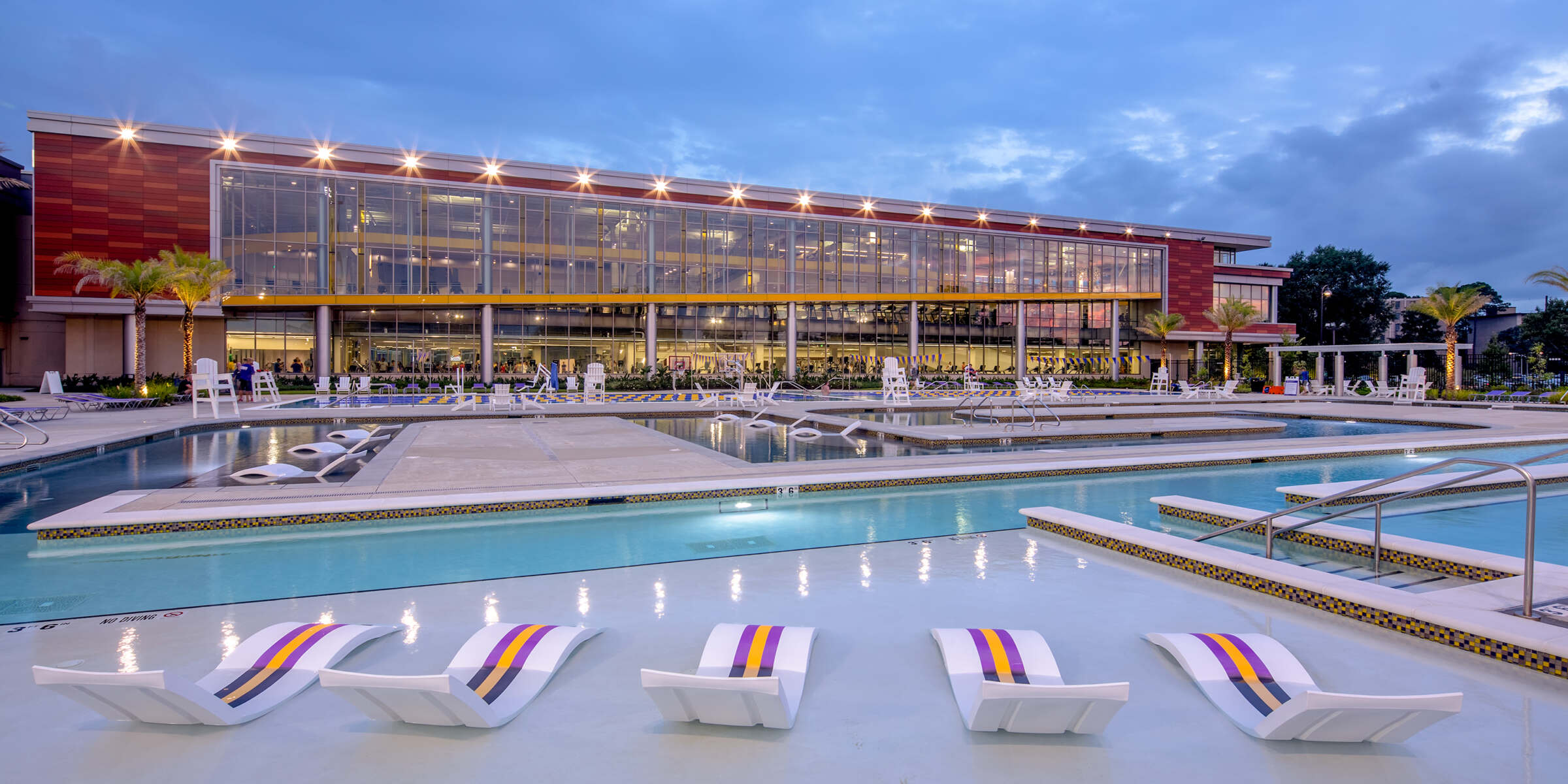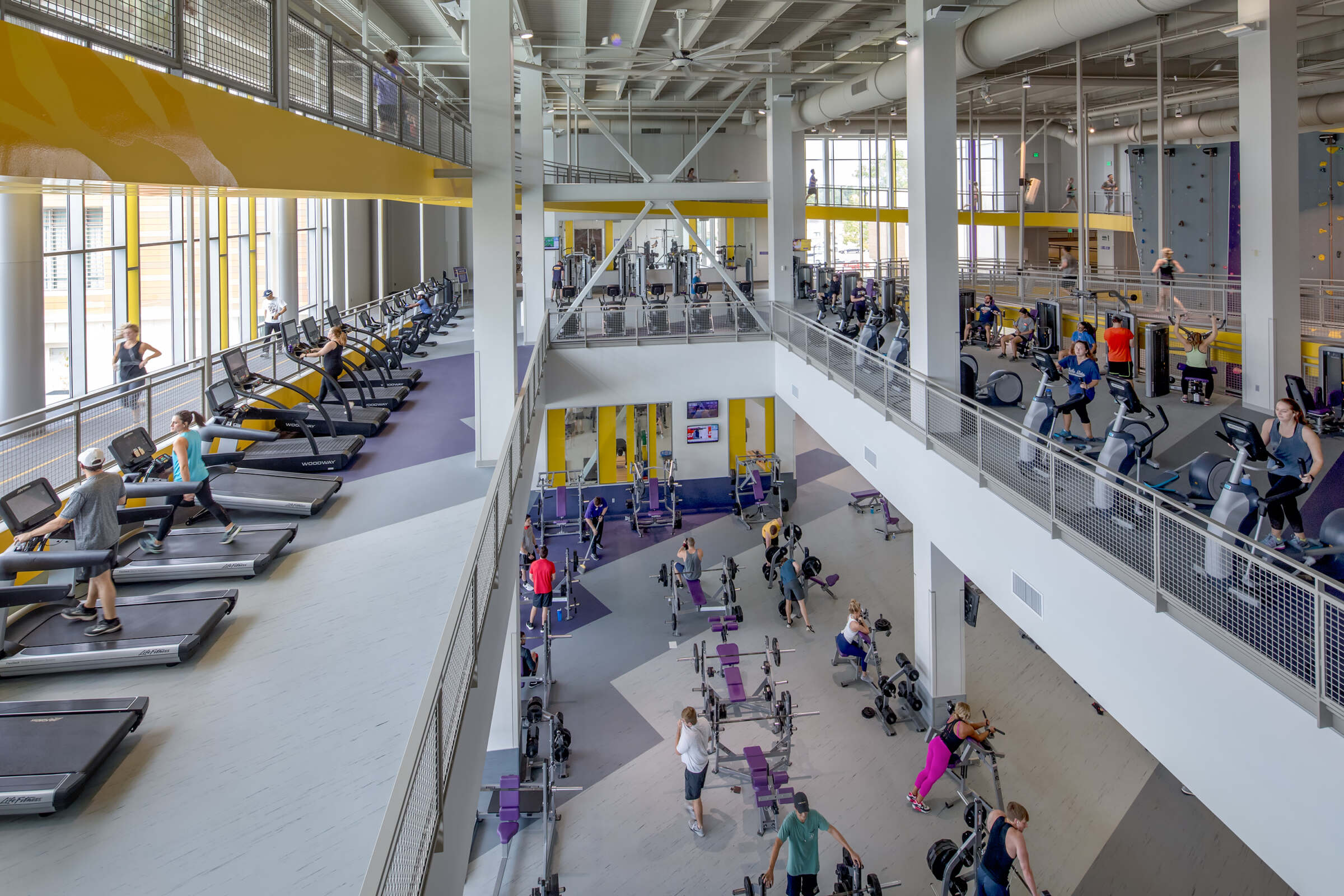 See the Difference
Fitness equipment faces the three-story north wall, which maximizes natural light and transparency.
Functional Fitness
Centrally located, the functional training ramp serves as a focal point in the fitness area and supports a variety of workout routines.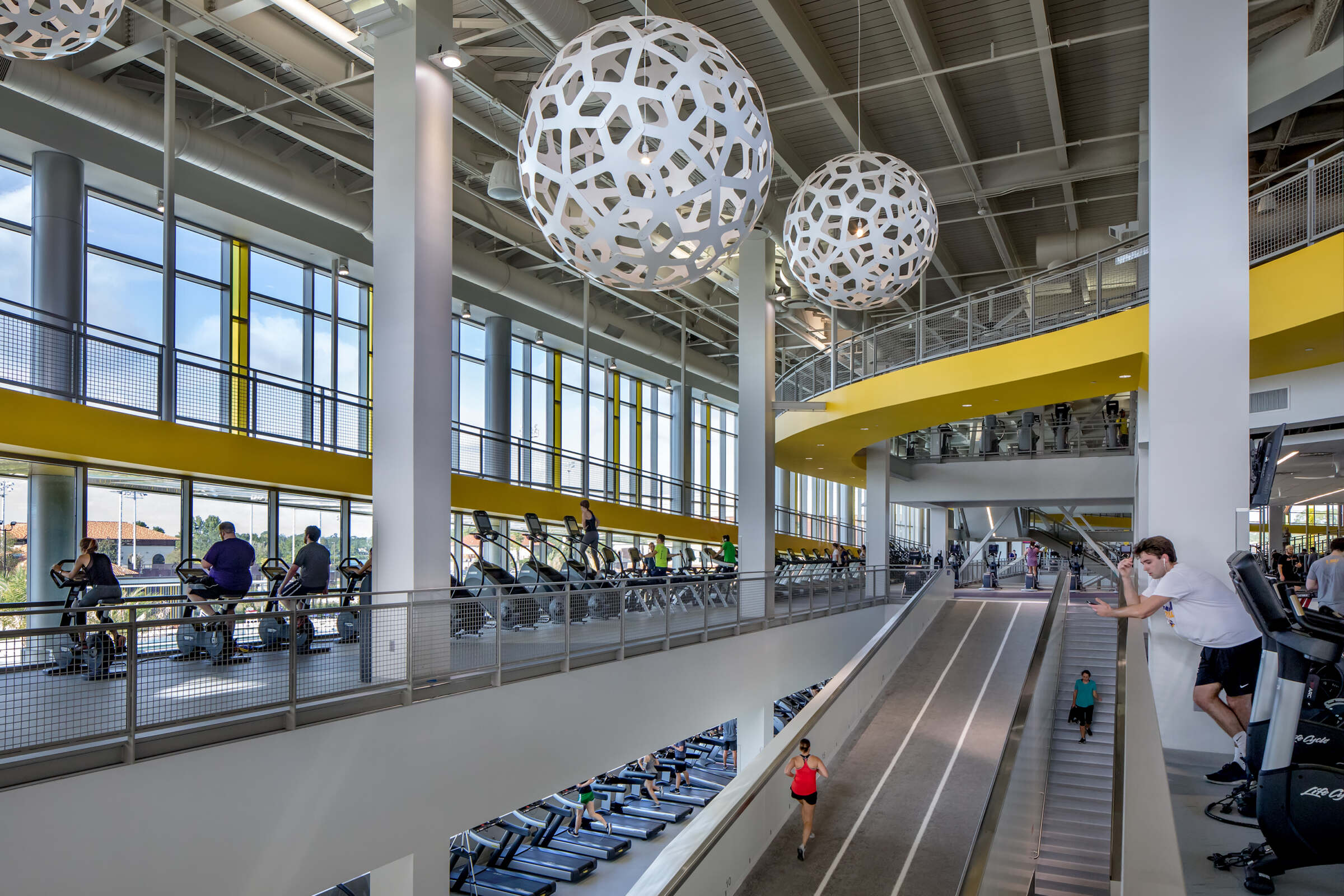 Project Awards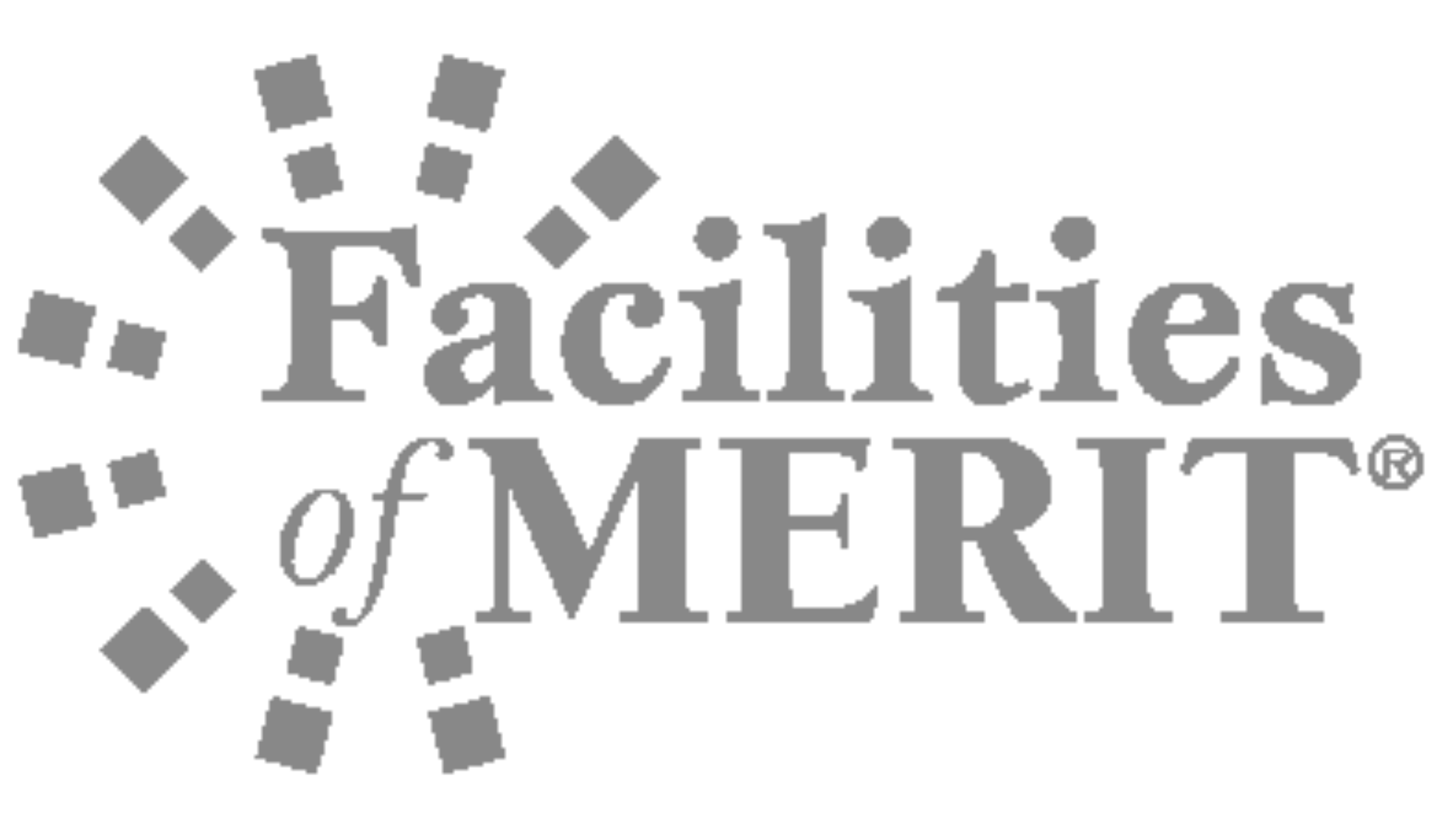 Athletic Business Facilitates of Merit Award 2019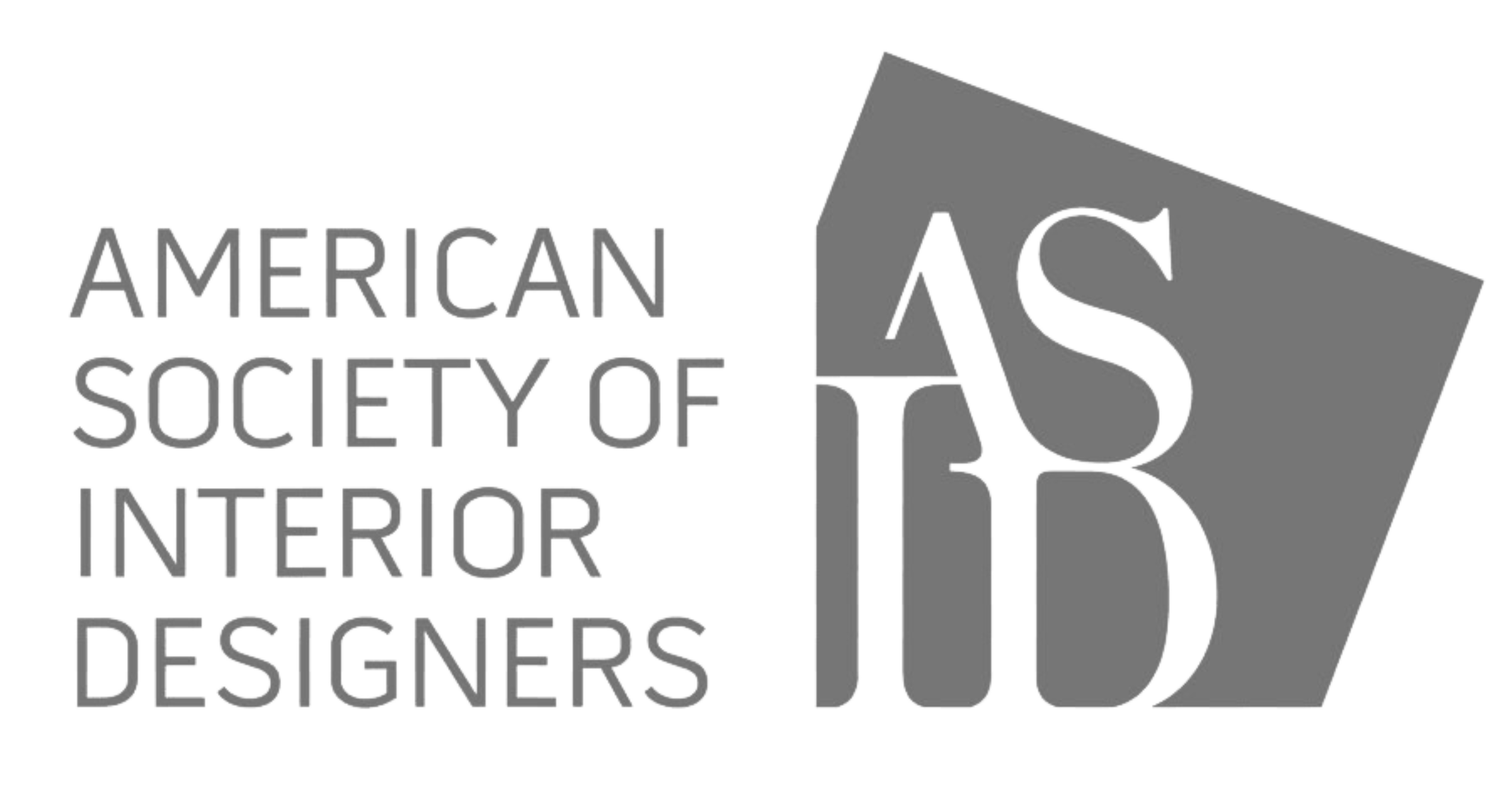 Design Excellence Gold Award American Society of Interior Designers 2019
Like What You See?
As a complete design studio, Grace Hebert Curtis offers all of the services necessary to fulfill your vision.
Contact Us Today
Related Projects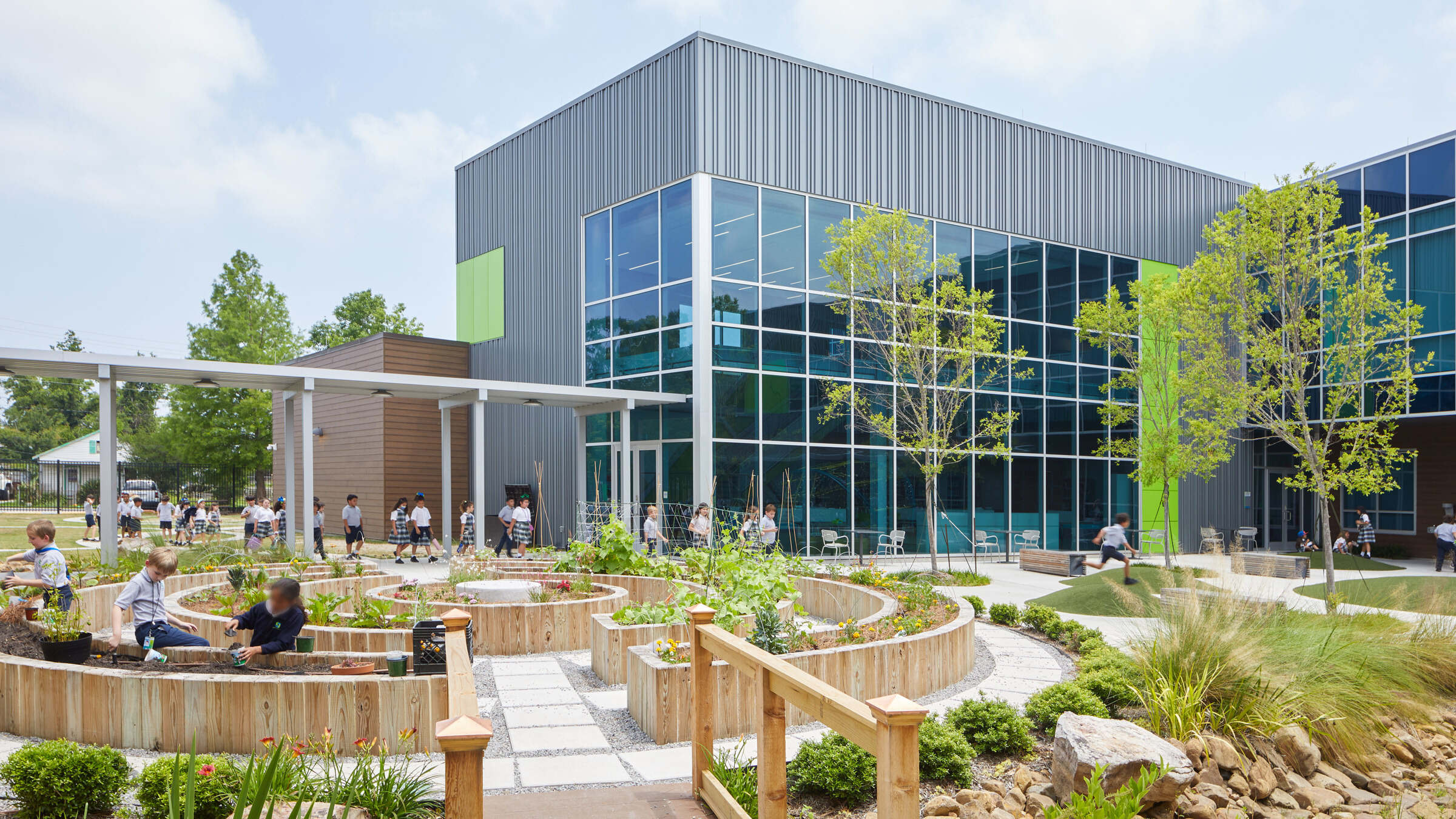 Dr. John Ochsner Discovery Health Sciences Academy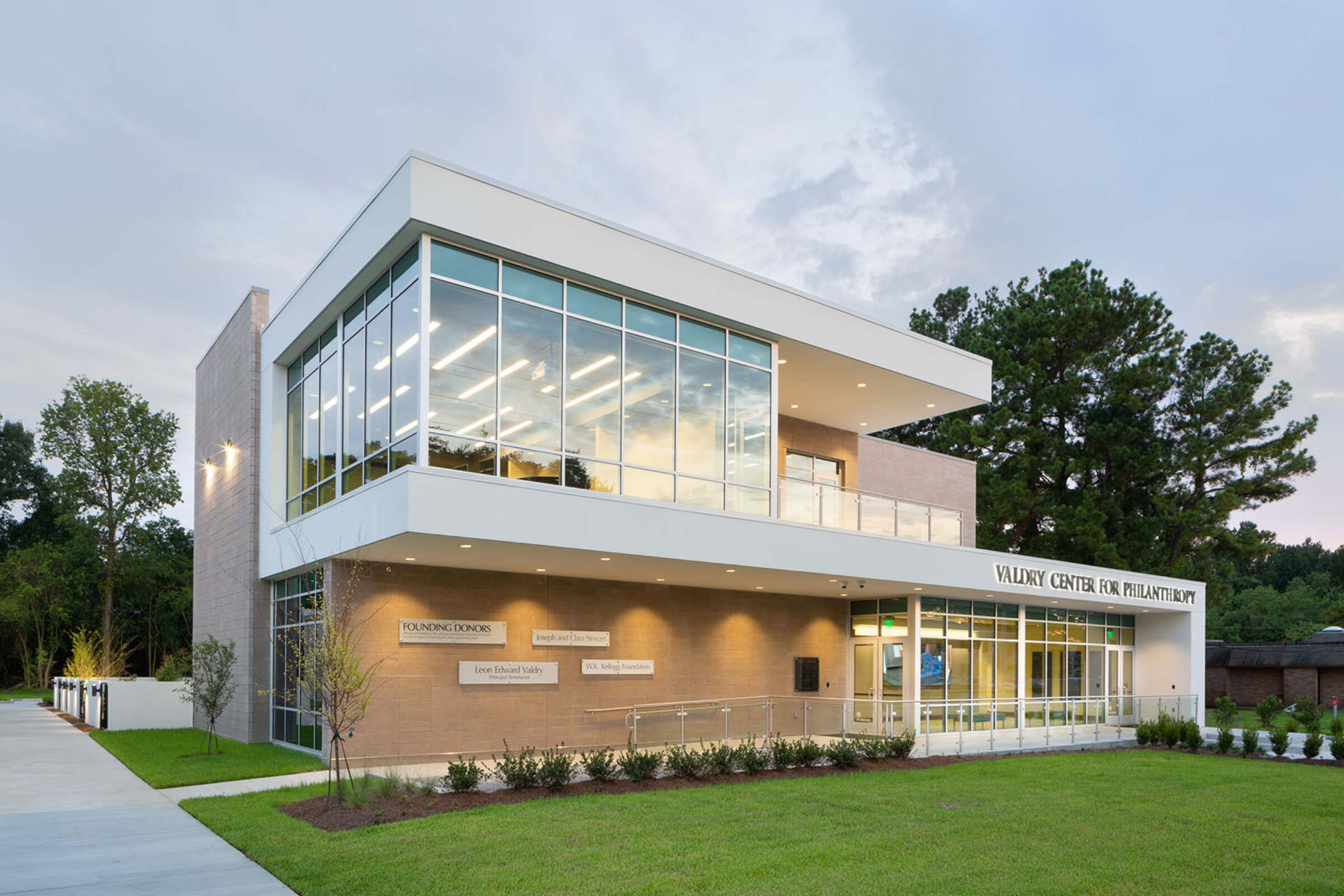 Valdry Center for Philanthropy at Southern University