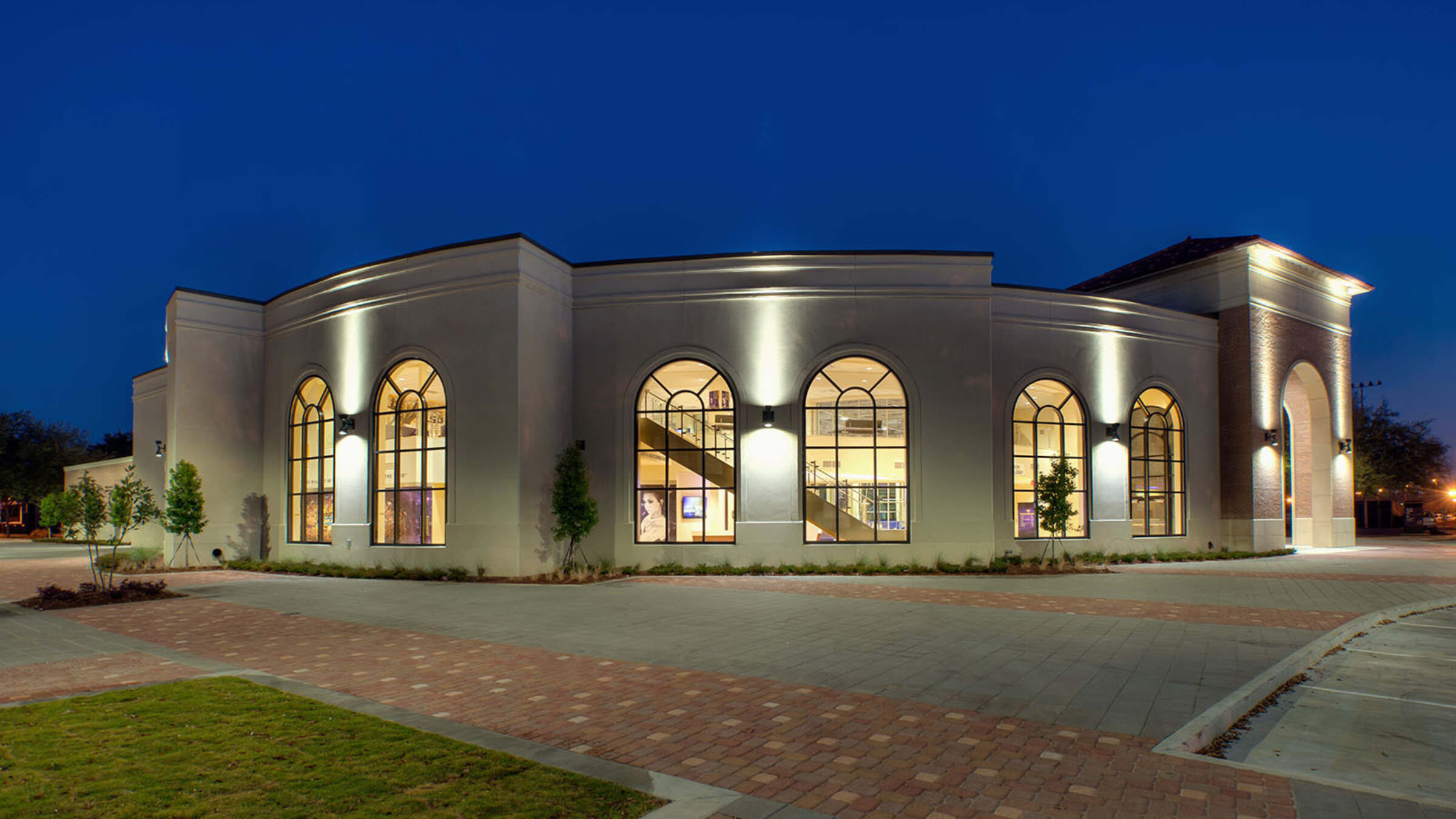 Louisiana State University Gymnastics Training Facility
Louisiana State University now has a top-notch facility to support its top-tier gymnastics program.
The 42,000-square-foot, state-of-the-art Gymnastics Training Facility, located just north of the Pete Maravich Assembly Center, beautifully integrates the iconic LSU arches with a sleek curvilinear façade that reflects the grace and power of the gymnasts inside. The arched windows are articulated by wall sconces that highlight the facility's curvature, enhancing visibility at dusk and throughout the night. Inside, the building encompasses team training, communication and organizational functions, recruiting activities, equipment storage and distribution, sports therapy and media events.
Cutting-edge equipment was carefully organized to provide safe and efficient training and practice experiences. New LED fixtures provide optimal lighting levels while reducing glare. A viewing balcony located on the upper level gives coaches and staff a clear vantage point to observe gymnasts' technique and form.
Project Size: 42,000 square feet
Location: Baton Rouge, LA
Completed: 2015
Enhancing Through Nature
The training gym offers a wealth of natural light introduced through north-facing windows, which are flanked by stately oak trees that create shade and prevent excessive heat gain. The finish pallet instills the university brand while enhancing the student-athlete, coach and visitor experience.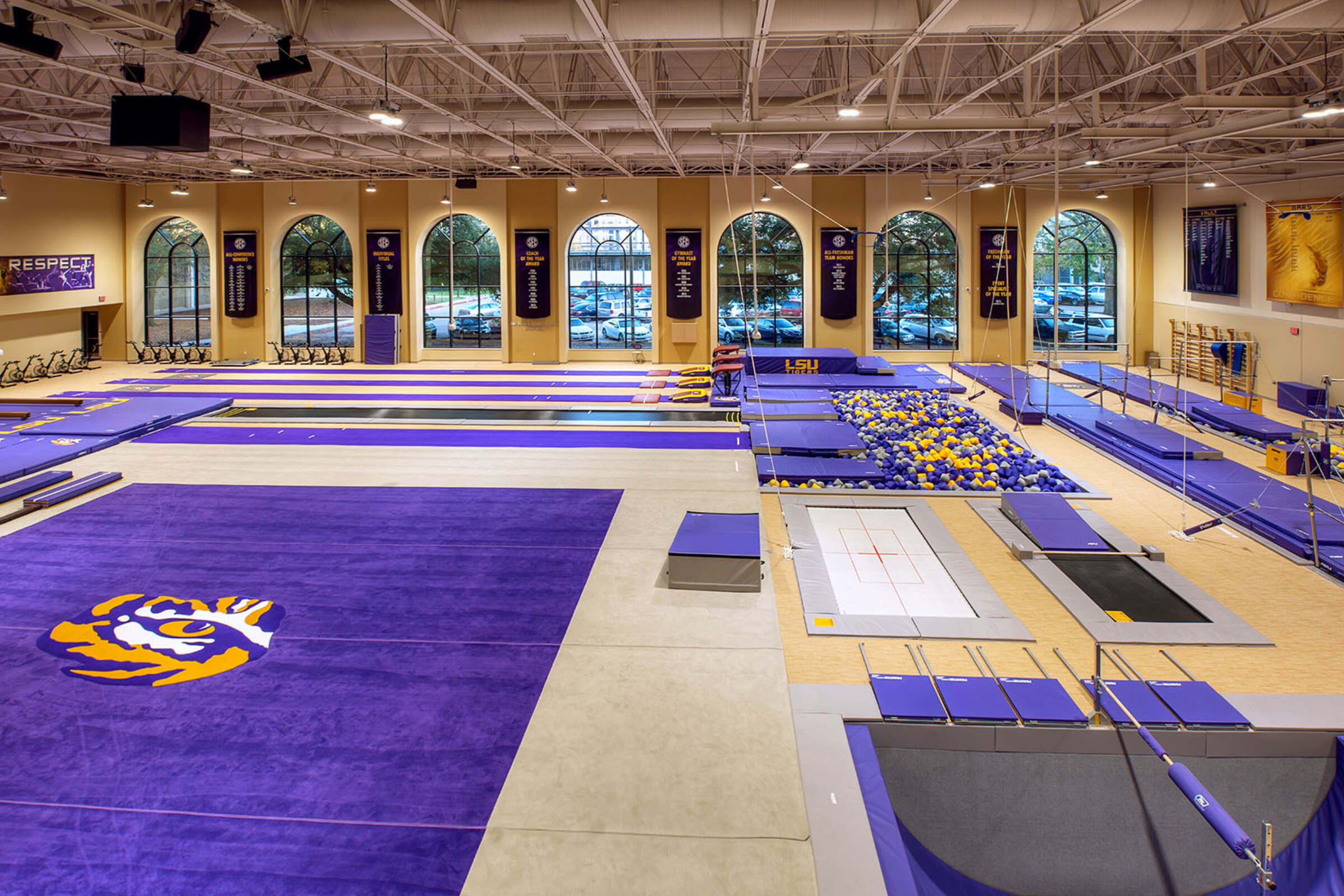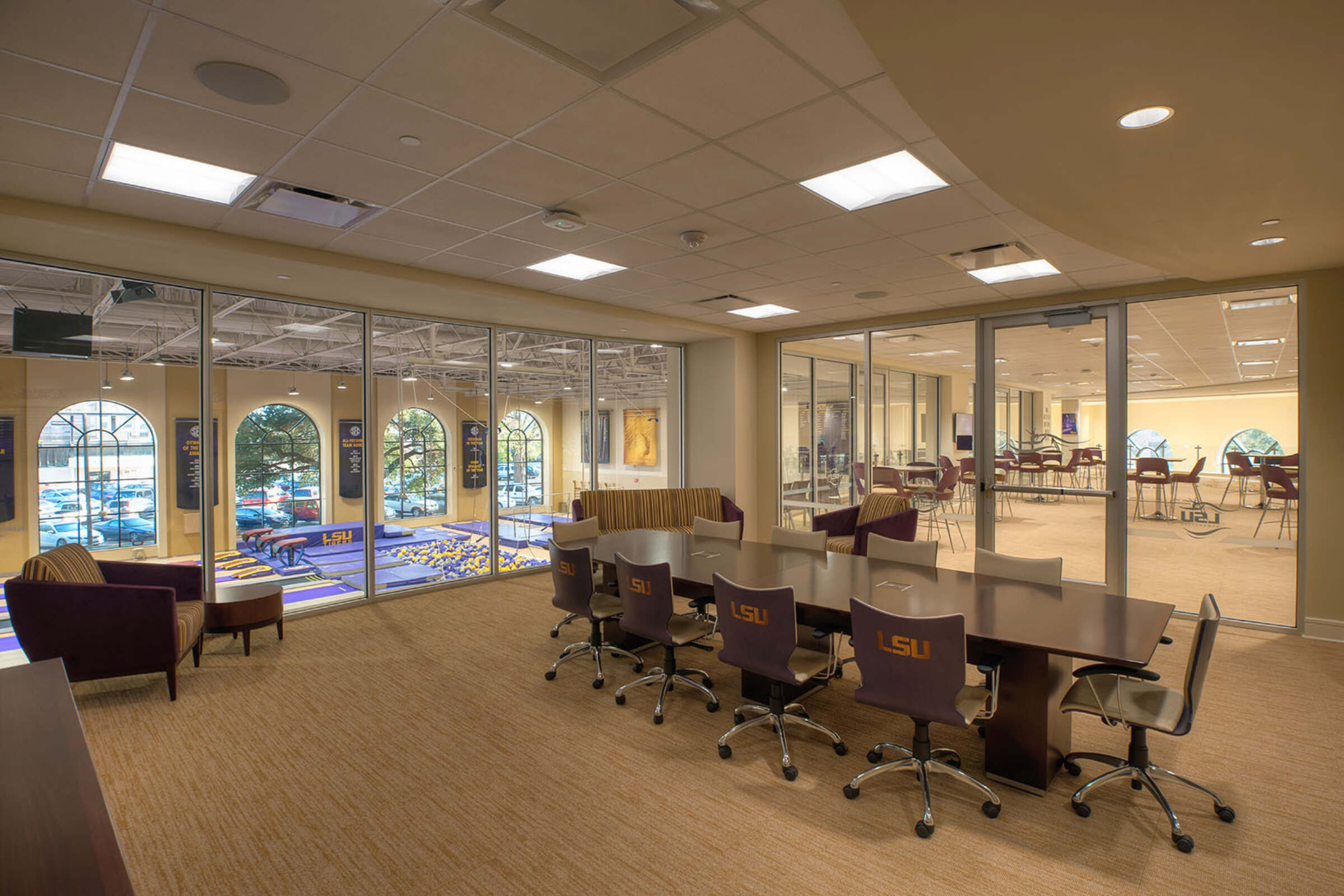 With Sound In Mind
Used for recruiting activities, the second-story conference room allows parents and student-athletes to experience the facility while still allowing for private conversations. The space is also ideal for coaching meetings and strategy sessions.
Created A Social Community
The team lounge also functions as the program's "living room" and is the physical, cultural and social heart of the building. The space allows student-athletes to relax, bond and collaborate in a comfortable environment that opens directly to the practice gymnasium. It also incorporates plush seating, study areas, a team kitchen and a snack area.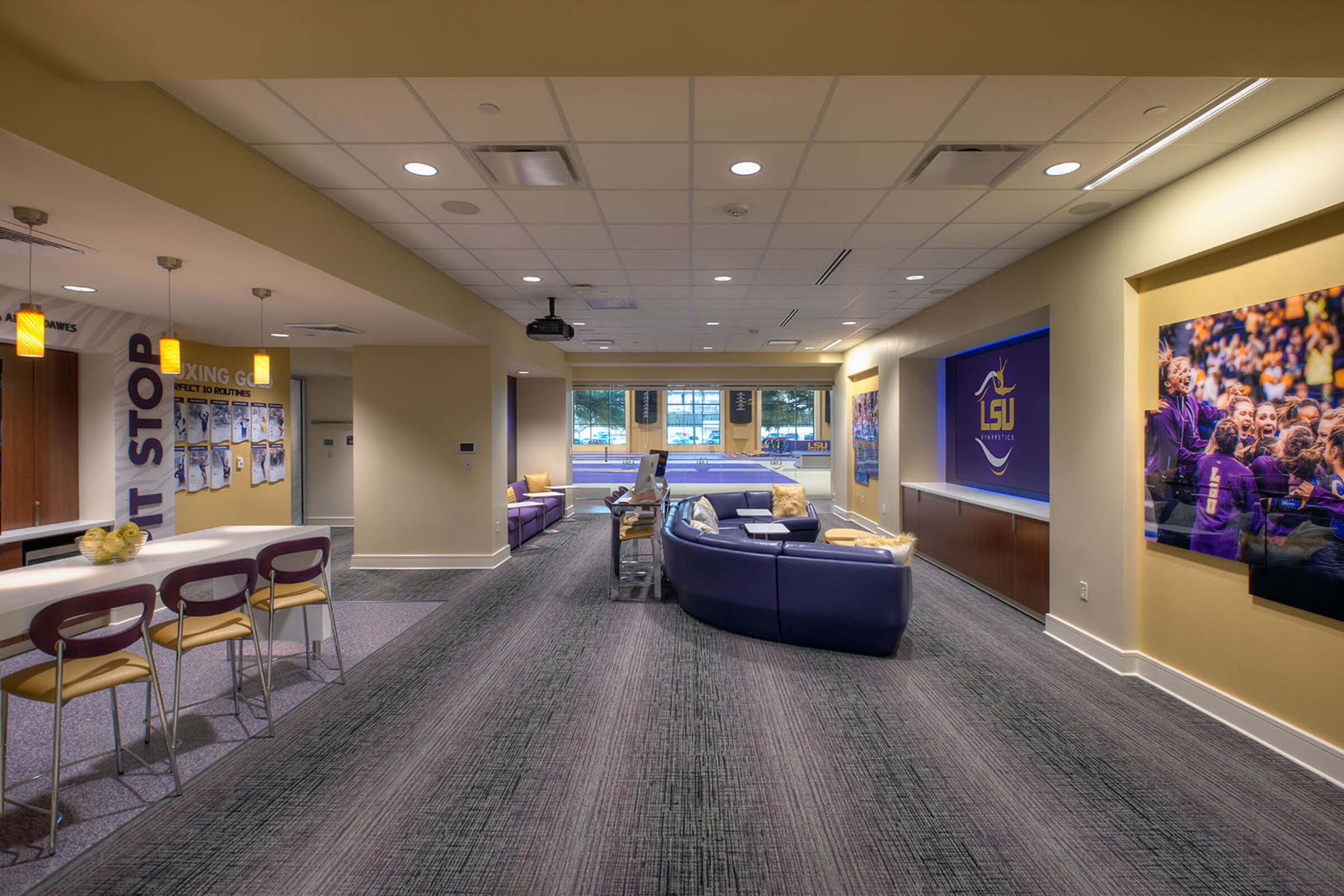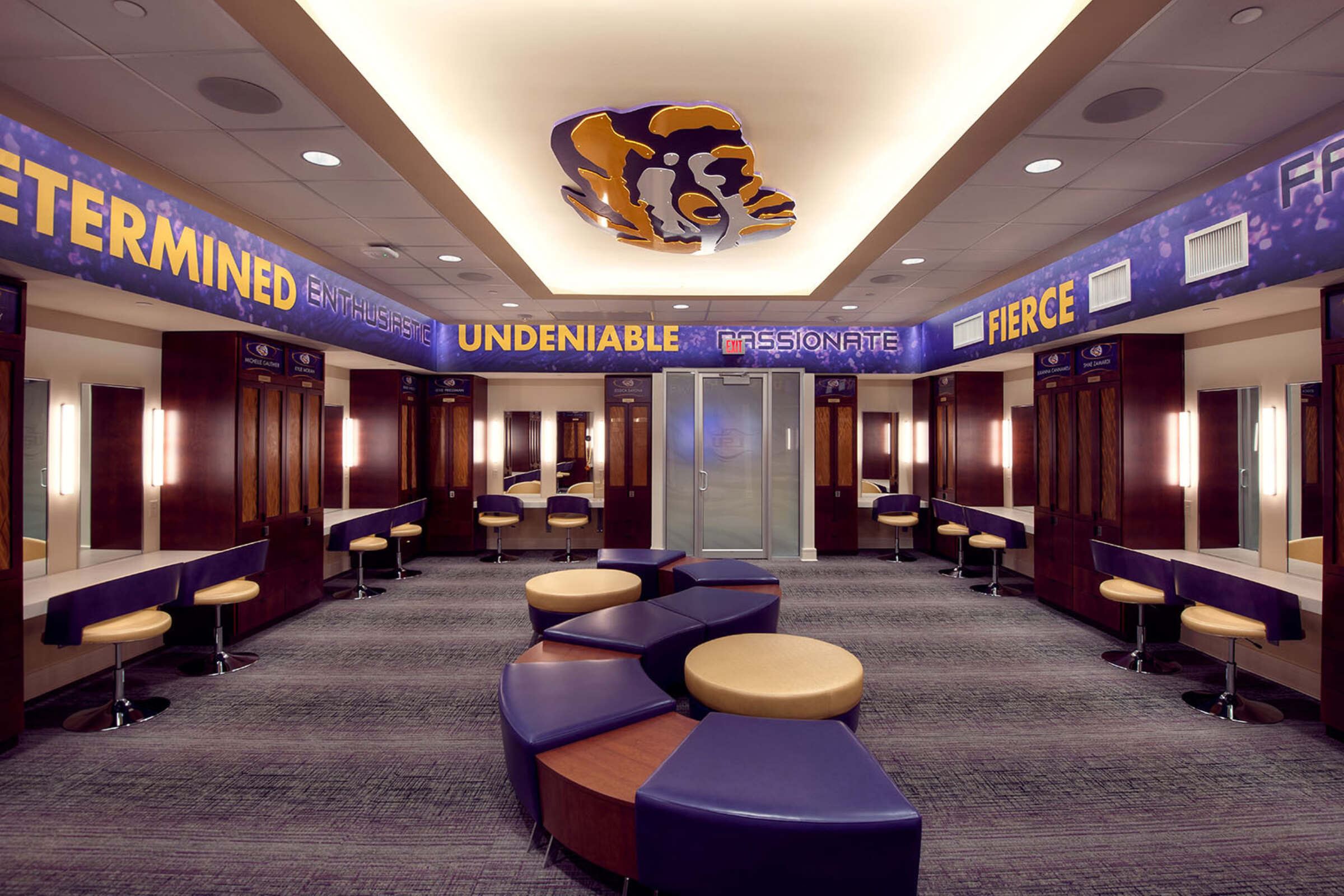 Amplifying The Team
The locker room amplifies the LSU spirit and brand. Inspiring graphics reinforce the program's goals and attributes, while the expansive floor area provides a flexible space to conduct team meetings and coaching sessions before events. Contoured seating helps foster communication and collaboration.
Like What You See?
As a complete design studio, Grace Hebert Curtis offers all of the services necessary to fulfill your vision.
Contact Us Today
Related Projects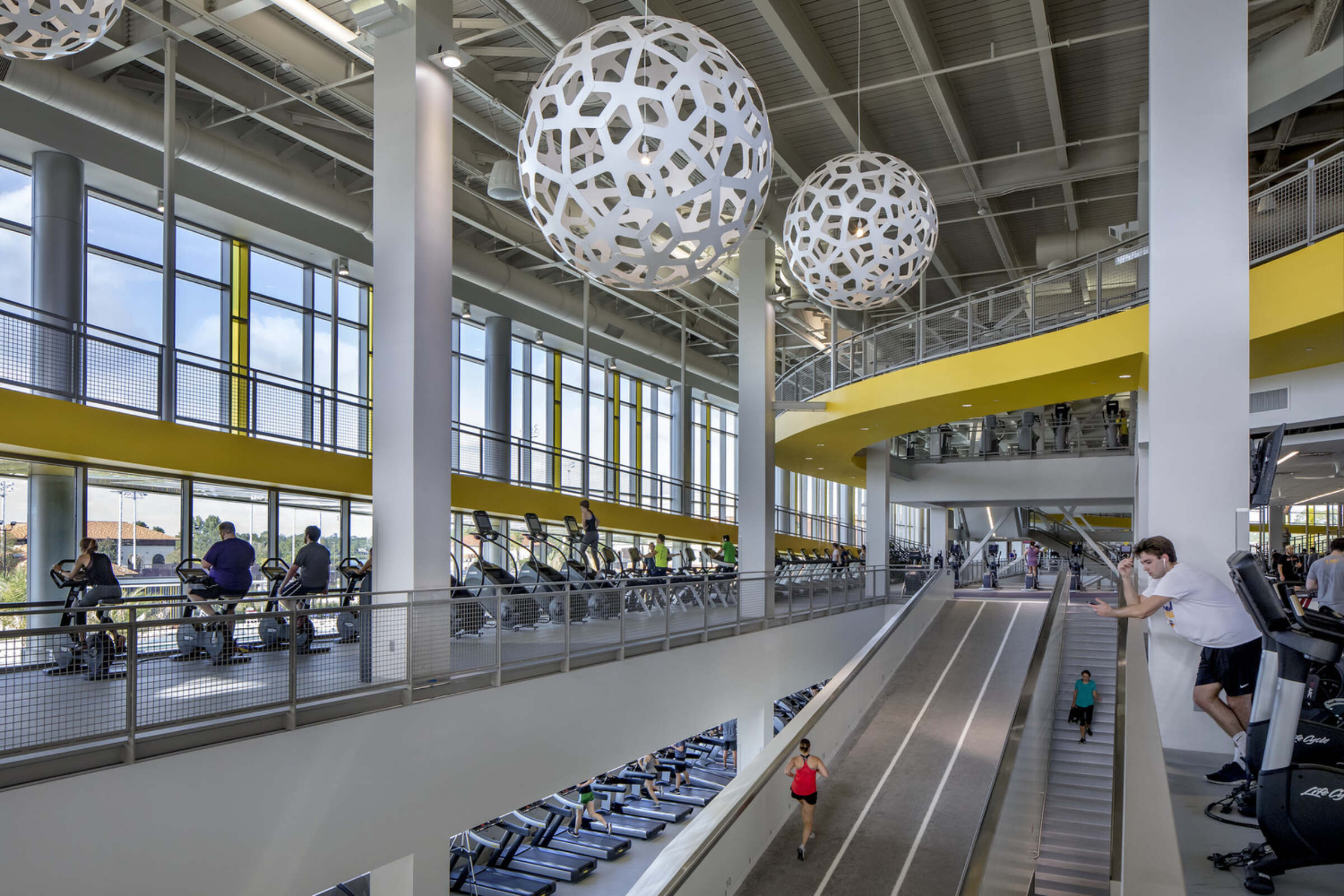 LSU Student Recreation Center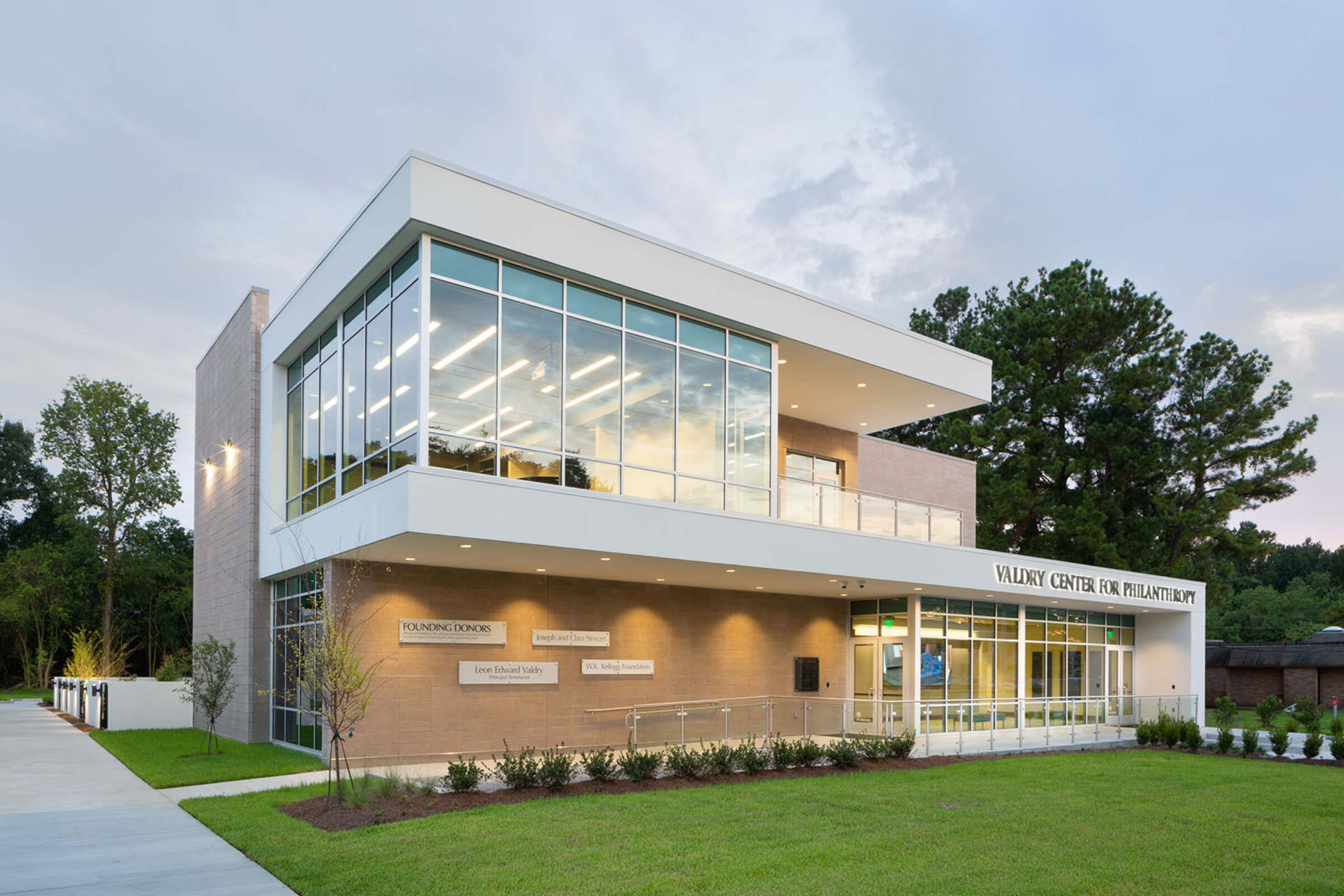 Valdry Center for Philanthropy at Southern University