Perfected Process
How an interior space looks, feels, performs, and supports a client's goals and operations are critically important a project's success.
The Grace Hebert Curtis Architects interior team has extensive experience in almost every commercial market sector and designs spaces that align perfectly with our client's needs, aesthetic and long-term vision. This wealth of knowledge and passion for design are key to delivering first-class customer service and inspiring, progressive interiors.
Design
At Grace Hebert Curtis Architects, the interior design process begins with conversation. Asking meaningful questions, learning about stakeholders, and understanding the organization's brand — while balancing form, function and budget — ensures each client receives the best possible experience and, ultimately, their ideal finished space.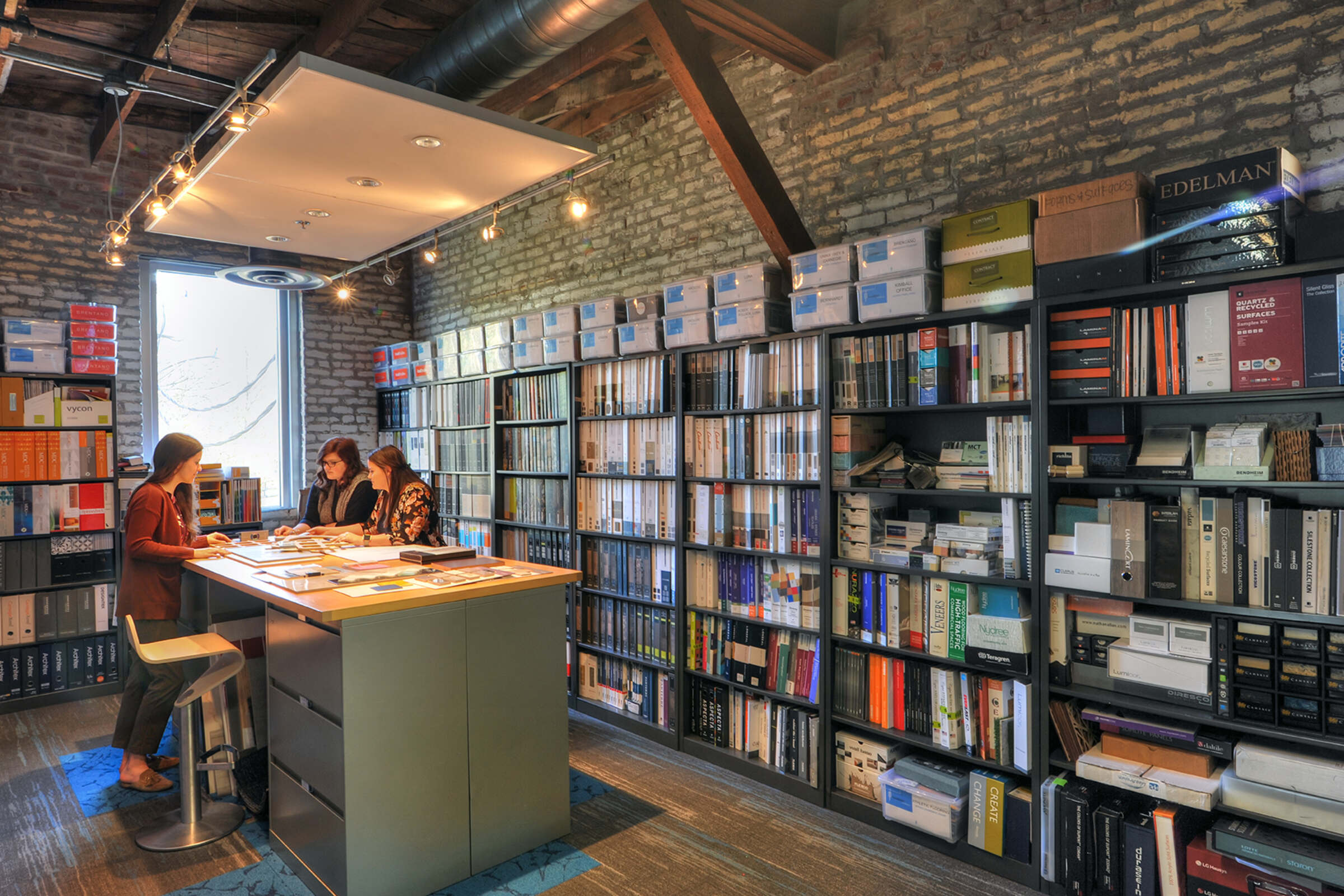 The interior team creatively integrates client feedback while assessing, validating and defining project requirements. Initial virtual renderings are intentionally streamlined, allowing clients to focus on their project's floor plan and programming. Void of furnishings and finishes, this digital exercise perfects layout and movement patterns and fully addresses data, power, lighting, and other systems and networking needs.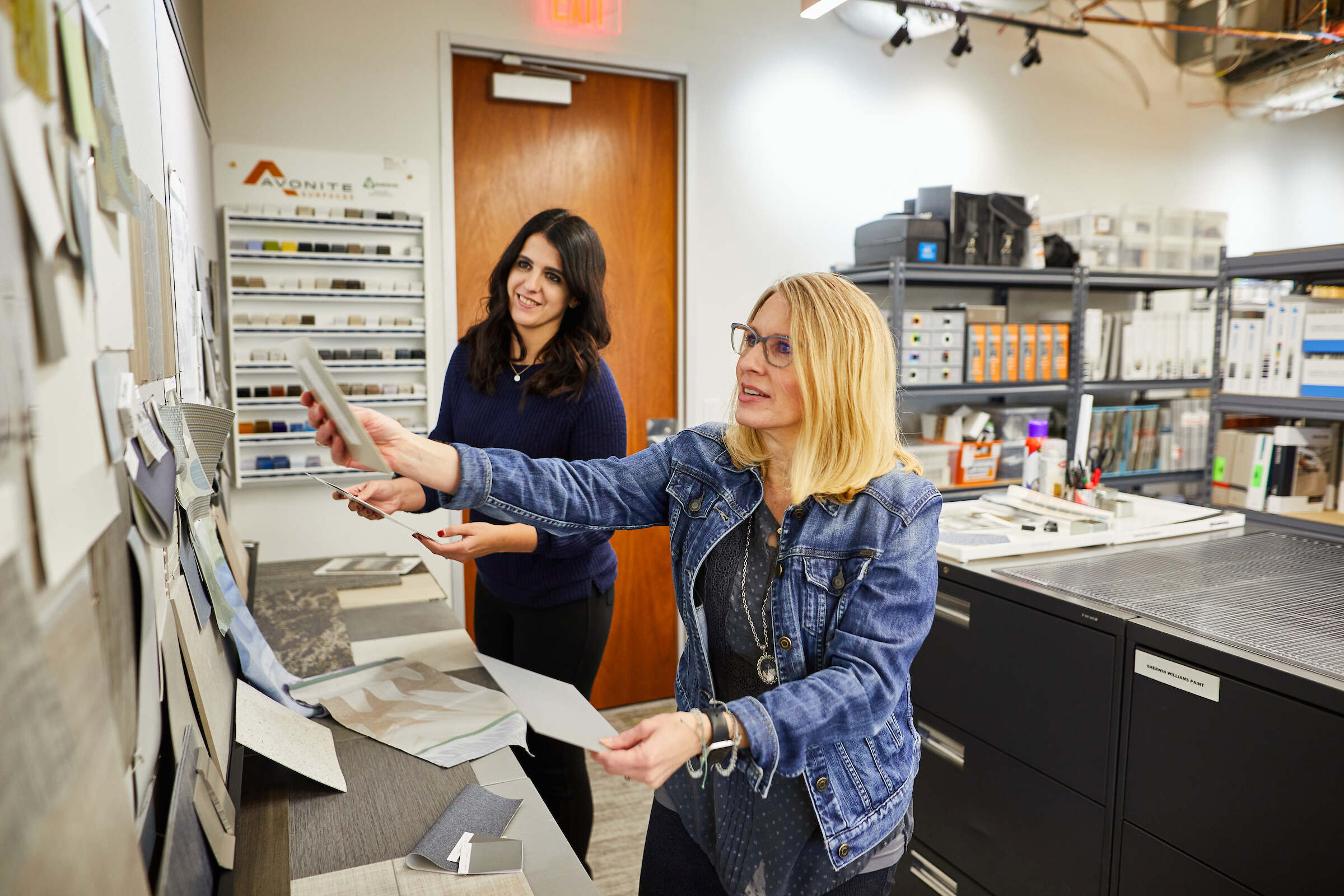 Decor
As a full-service firm, Grace Hebert Curtis Architects' expertise also extends to art and furniture selection and custom-designed signage, graphics and furnishings. Introducing these key elements — as well as finishes and fixtures — brings life, depth and functionality to a space. Rather than adhering to a signature interior style, however, each project is tailored, distinctive and reflective of the individual client. The design team presents interior options virtually while also offering a tactile presentation. This allows clients to see and touch each potential component and to understand how colors, textures and finishes will interact.
Exteriors
Creating harmony and cohesion between indoor and outdoor spaces is a hallmark of Grace Hebert Curtis Architects projects. The interior design team often references exterior architecture as well as the exterior material and color palettes throughout the interior spaces.
This thoughtful, innovative, holistic, owner-centered design process has produced award-winning interiors and numerous long-term client relationships. Learn more about Grace Hebert Curtis Architects' interior design team and its diverse portfolio.